Sunshine hours
Sunshine is the most important element of a holiday for most - it's why we go away, seeking warm rays on our work weary faces. However, do you know where to go for guaranteed sunshine?
Sunshine hours: Where & when is it sunniest?
Here we talk you through our definition of sunshine hours to help you make the most of our climate guides, as well as where in the world you will find glorious sunny days with temperatures that suit you, whenever you want to travel.
About sunshine hours
Sunshine hours are the average number of hours in a day when the sun is shining brightly. This is different to daylight hours, which is the time from sunrise to sunset. Sunshine hours are the figures you really want to know about when you're hoping to book a holiday to a lovely, sunny destination.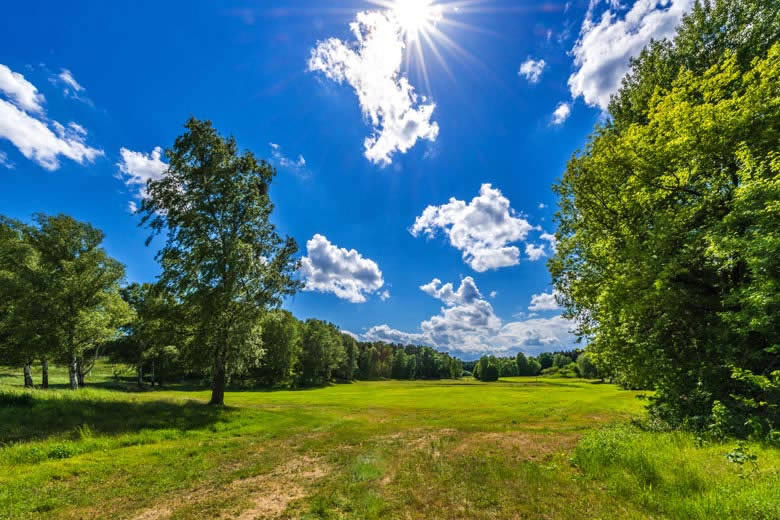 We use data gathered daily over a 30-year period, which allows us to calculate an average daily figure and see patterns throughout the year. As a result, we know when there is more or less cloud, and can then determine when it is likely to be sunny and how long for.
We have put the emphasis on sunny holiday destinations - places people want to go sunbathing or exploring on their time off. On top of this, we're only really talking about places that are sunny and warm or hot, not sunny and cold. The South Pole, for example, has 19 hours of sunshine per day from November to January but as this isn't a big holiday destination, we have left areas such as this out of our regional breakdown.
Where will you find the most sun?
Sun, sun, sun - it's what we Brits crave most, especially when it comes to holidays. To help you find your dream destinations with plenty of sunshine, we've broken the sunniest places into regions, many of which make fabulous holiday destinations at one time or another throughout the year.
Unsurprisingly, you'll typically find the most amount of sunshine in the summer months, be that from May to September in the northern hemisphere, or November to March in the southern hemisphere. Read on to find out more about destinations with the most sunshine hours from the list below.
Desert regions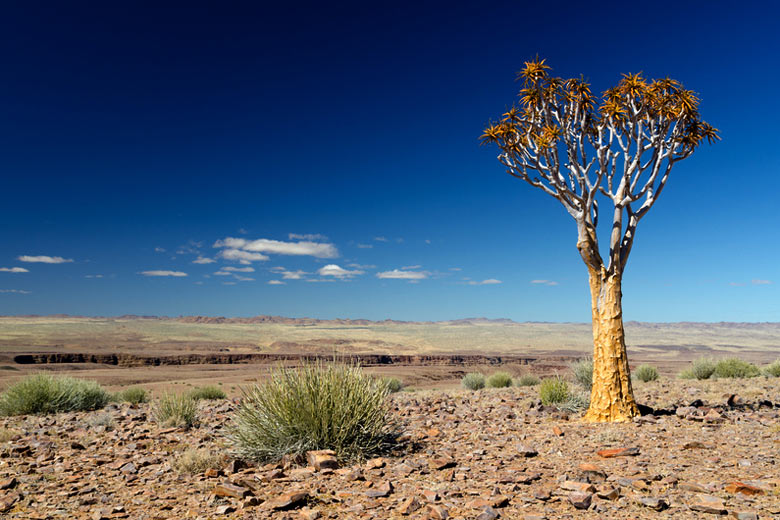 It's crucial to point out that while the desert regions are without doubt the sunniest, most are also the hottest, and therefore not necessarily ideal holiday destinations for everyone, especially in summer. Popular resorts around Egypt's Red Sea, such as Sharm el Sheikh and Marsa Alam, and Luxor and Aswan around the Nile, are the closest desert regions to the UK. Here, you'll find up to 12 hours of bright sunshine per day in summer, while even in winter that figure rarely drops below eight hours of sunshine - great if you're looking to escape the winter chill at home.
Did you know? If you travel to these regions either side of summer, you're sure to find plenty of sunshine at a more manageable temperature
A hop, skip and a jump southeast takes you to the world's most glamorous destination, Dubai, which sees the most amount of sunshine in May and June with an average of 11 hours per day, while winter months hardly ever drop lower than eight hours from December to March.
Similarly, Las Vegas in Nevada, USA, sees an impressive 13 hours of sunshine from May to July and no less than eight hours of sunshine per day from November to January. While this may sound ideal, if you want to make the most of those long, sunny days you should also consider the temperature; Las Vegas in the height of summer is one hot city that many would find pretty hot, let alone Dubai, which is near unbearable for some between June and September.
Mediterranean climate regions
Arguably the finest climate, the mediterranean regions see dry, hot, sunny summers, and mild, sunny winters - conditions synonymous with the Mediterranean. These regions stretch far and wide from the Mediterranean itself to other parts of Europe, the Canary Islands, Cape Town, California, and more.
Did you know? Turkey & Greece have more sunshine in summer than anywhere else with a mediterranean climate
Out of these places, the eastern Mediterranean, Turkey and Greece in particular, see the most amount of sunshine year round with a whopping 14 hours on average at the height of summer. Cyprus follows closely behind with 12 hours of sunshine each day. Even in winter, when the UK peaks with around one hour of sunshine in December, these destinations see no less than five sunshine hours each day.
Destinations in the western Med also bask in lots of sunshine, especially in summer. The Algarve, Malta, Malaga, and Alicante are just a few examples, while the Canary Islands really stand out owing to their location much further south. The weather in the Canaries is renowned for its consistency throughout the year, with few fluctuations. With an average of 10 hours per day in summer and six in winter, it's easy to see why it's such a hit with those after reliable sunshine, year round - the peak season actually runs during the winter months, not the summer months as you might expect.
Did you know? You can pitch two destinations against each to compare sunshine hours throughout the year with our interactive weather tool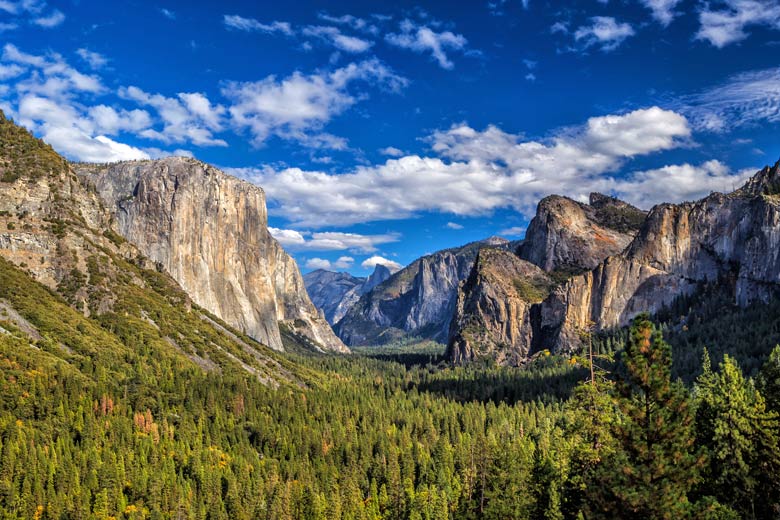 Much like the Canaries, Cape Town's mediterranean climate makes it hugely popular in winter. Given its position south of the equator, the city's summer months run from roughly the beginning of November until the end of February when Cape Town enjoys 10 to 11 hours of sunshine each day. Meanwhile, Florida may well be called the Sunshine State but it's pipped to the post by California. The western US state is bathed in sunshine year round, from San Diego, Los Angeles, and San Francisco to Yosemite National Park, there's an annual average of five to nine hours per day in winter, rising to nine to 12 hours per day during summer months.
Tropical winter sun regions
There are a handful of tropical regions in the northern hemisphere which have dry winters, making them ideal for a little beach time. The Caribbean is the most obvious place to start thanks to its warm, sunny weather - all within a direct eight to 10 hour flight of the UK. The Caribbean is idyllic in winter, and Barbados is the sunniest island as it is a touch further south than most, while Dominican Republic follows closely behind. Both have around 3,000 hours of sunshine per year and roughly eight to nine hours per day.
In the Indian Ocean, the Maldives, much like the Caribbean, has some of its best weather from January to May with eight to 10 hours of sunshine a day. February and March are the sunniest months, and November the least although it still has an average of nearly seven hours a day.
Did you know? Both the Caribbean and the Maldives have masses of sunshine during their summer wet seasons when it's also cheaper to go
Over on India's west coast, Goa is another top tropical destination with lots of winter sun, and more budget friendly than many places in the Caribbean or the Maldives. After the summer monsoon come the dry months from December to March, offering around 10 hours of sunshine per day. Then there's Thailand, much loved by backpackers, luxury travellers and sun seeking holidaymakers alike. It's sunniest from the beginning of December to the end of March, with February seeing the most sunshine.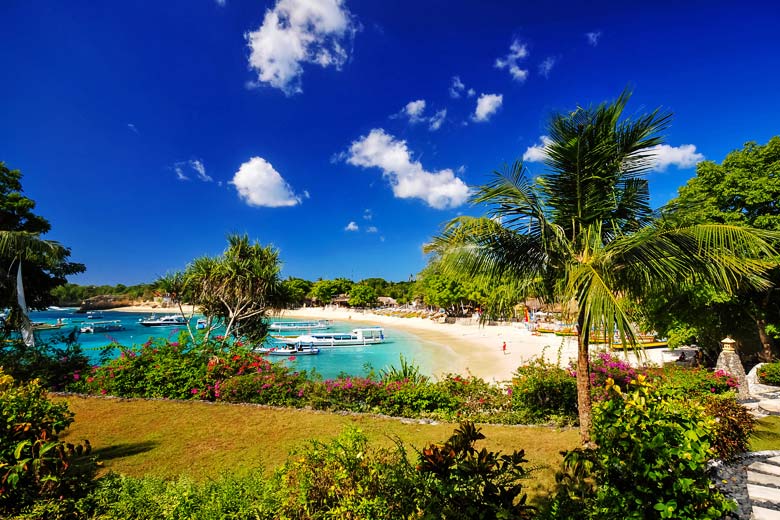 If you fancy travelling south of the equator there are a select few destinations that have equally great winter weather with loads of sunshine although you would have to visit during the northern hemisphere's summer. Bali, Mauritius and countries in southern Africa provide similar sunny conditions with dry weather at the opposite time of year from those places above. Bali is particularly good, with a dry sunny season that runs from June to October with generally 10 hours of sunshine a day especially in July, August and September.
Mauritius is a little cooler as it's further south, but with seven hours of sunshine from May to September it's ideal if you like don't like it too hot. Finally, South Africa, Botswana and Namibia all have dry seasons from May to September with pleasant daytime temperatures and an impressive nine to 11 sunshine hours per day.
Naturally sunny regions
When it comes to finding sunshine, it's all about location, location, location. For example, the south of France has more than double the sunshine hours than the north of Scotland - the fact is, some places in the world enjoy more reliable weather conditions than others owing to their location.
Did you know? Inverness sees on average 1,245 hours of sunshine per year, while Nice gets around 2,690 hours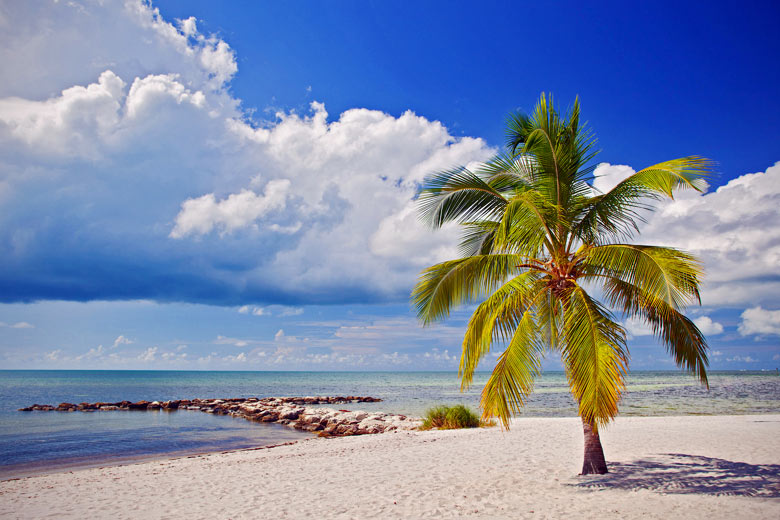 A few examples of places with naturally good weather include Florida, which is renowned for its year round sunshine thanks to rarely dropping below seven hours per day even in winter. Hawaii, rising up out of the Pacific, is tropical with a dry summer season, and favoured by the sun gods with an average of 10 hours per day in July, dropping no lower than six hours in December.
Did you know? Locals think March to be the best month to visit Florida as it's sunny and warm without being too hot or prone to showers
Kenya and Tanzania too are blessed with ample hours of sunshine from January to December. Both straddle the equator, and despite two wet seasons, there is still a lot of sunshine. For example, the Kenyan coast sees eight to nine hours of sunshine during its summer months from September to March. In the popular game reserve areas of the Masai Mara in Kenya and Serengeti in Tanzania, there's never less than seven hours a day throughout the whole year - perfect for spotting leopards and watching loafing lions.
Read more: Top 10 sunny holiday destinations year round
The world is full of places with lashings of sunshine hours. It's up to you how far you want to travel and when you want to go - once you know this, all you have to do is take your pick from the available options. Remember, you can find out more about specific weather details in our climate series, including where to find warm water for swimming and our guide to tropical storms.
More holiday weather parameters:
Sunshine hours by month
Below is the Sunshine hours levels for popular holiday destinations around the world by month. Select a destination to see more holiday weather parameters.
Sunshine hours in January
Sunshine hours in February
Sunshine hours in March
Sunshine hours in April
Sunshine hours in May
Sunshine hours in June
Sunshine hours in July
Sunshine hours in August
Sunshine hours in September
Sunshine hours in October
Sunshine hours in November
Sunshine hours in December
Get FREE travel offers
Sign up to receive the latest deals and exclusive discounts on holidays, flights, hotels and more, plus inspiration on where to go when
We promise not to share your details
Related posts
Popular travel offers