Jet2 & Jet2holidays reveal five new destinations for summer 2023
Leading leisure airline, Jet2*, and sister holiday company, Jet2holidays*, have revealed five new destinations from three of its biggest UK hubs for summer 2023.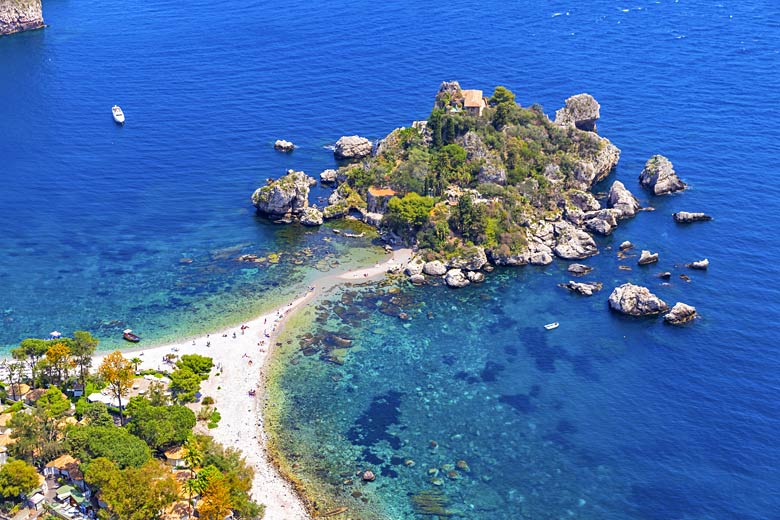 Holidaymakers can now include the following destinations from these three airports among their holiday options for next summer:
Manchester - Tivat*, Montenegro
Jet2.com, which was recently recognised as Which? Travel Brand of the Year is also increasing capacity across the board from the same three airports, Birmingham*, London Stansted* and Manchester*.
This will ensure there are enough seats thanks to additional aircraft that will be deployed and hotel rooms in the major destinations to accommodate the many people booking ahead.
Steve Heapy, CEO of Jet2.com and Jet2holidays said: "The addition of more destinations and extra capacity from three bases comes on the back of enormous demand for our award-winning flights and holidays from Birmingham, London Stansted and Manchester Airports and, as always, we are quick to respond.
"Summer 23 will see an additional aircraft come into our fleet at each of these bases, meaning local holidaymakers and independent travel agents have even more choice and flexibility.
"In addition to flying customers to their favourite holiday destinations from these bases, we continue to have a laser focus on delivering the very best experience so that customers choose us time and time again."
Ready to book your next escape? Check out the latest offers on flights with Jet2 and holidays with Jet2holidays.
Jet2.com & Jet2holidays reveal new route to Verona from Newcastle
Leading UK airline Jet2.com and its sibling Jet2holidays* have revealed that they will launch flights and holidays to the Italian city of Verona* from Newcastle next summer.
Responding to what it called "strong demand from holidaymakers and independent travel agents in the northeast", the companies take their total number of destinations from Newcastle next summer to 34, with weekly flights to Verona from Newcastle* set to commence on 10 May 2023, running through to September.
Steve Heapy, CEO of Jet2.com and Jet2holidays said: "The demand for flights, city breaks and holidays from Newcastle Airport continues to be extremely strong. Customers in the North East are very much looking to get away to enjoy their well-deserved holidays and we will continue responding to that demand with more flights and holidays.
"The introduction of Verona to our programme for summer 23 provides a fantastic city break option for those looking to explore a city which packed full of history, culture and beauty with the advantage of having the stunning Lake Garda nearby."
Jet2.com & Jet2holidays announce the launch of winter services to Athens
Leading leisure airline Jet2* and its sister company Jet2holidays* has revealed that Athens* is the latest destination to be added to its winter 22/23 city break programme.
There will be flights and holidays to the Greek capital from Manchester* and Birmingham*. Both airports will see up to two weekly flights continuing from summer up to 27 November 2022 and recommencing on 16 February 2023 running through to summer 23.
CEO of Jet2.com and Jet2holidays, Steve Heapy, said: "There is a lot of demand for city breaks this winter from customers and independent travel agents.
"As always, we want to deliver what our customers and independent travel agent partners want, so we are delighted to announce the launch of flights and city breaks to Athens for winter 22/23 for the first time.
Jet2 expands summer 2023 flights & holidays from 3 UK bases
Leading UK leisure airline Jet2* and its sibling, Jet2holidays*, have revealed details of their ambitious summer 2023 programme from three of its UK bases.
Having already witnessed strong demand for summer 2023 after they released flights and holidays for next summer earlier than ever before, Jet2 and Jet2holidays are set to increase capacity at Glasgow*, East Midlands* and Bristol*.
What's more, each airport will enjoy at least one new route as well:
Steve Heapy, CEO of Jet2.com and Jet2holidays said: "We always knew that when international travel returned to normal, customers and independent travel agents would respond by flocking to book our award-winning flights and holidays.
He continued: "As such, we are experiencing strong demand across all seasons and with summer 23 looking so popular, we are in the position to respond with a massively expanded programme from Bristol, East Midlands and Glasgow Airports."
Jet2 & Jet2holidays add extra capacity to Tenerife this spring
One of the UK's leading double acts, Jet2* and Jet2holidays* is increasing capacity to Tenerife from a number of UK airports as Spain eases entry restrictions, just in time for Easter.
In response to growing demand and the end of the Spanish government's requirement for 12 to 17-year-olds to be fully vaccinated, the pair have has added extra flights and holiday options to the much-loved island of Tenerife* in the Canaries*.
This boost in availability gives holidaymakers more choice and the chance to get a relatively late booking in time for Easter 2022. The additional flights are being added as follows:
CEO of Jet2 and Jet2holidays, Steve Heapy, said: "With Spain scrapping vaccination certification rules for 12 to 17-year-olds and international travel starting to return to normal, families are really jumping at the chance to enjoy a much-needed holiday in Tenerife, and we have seen an increase in bookings.
"With our huge programme on sale to the Canary Islands, our Winter Sun and Summer Sun programmes are looking busy across the board, with Tenerife, in particular, proving to be an extremely popular choice of holiday destination".
Jet2 increases capacity from Manchester for summer
Boosted by the surge in bookings for both flights and holidays, Jet2* and Jet2holidays* have increased capacity from Manchester Airport for summer 2022 while warning that spaces are filling up and holidaymakers should book early to avoid disappointment.
The airline will now offer a second weekly flight to its newest destination for summer, Sardinia*, which will operate between 23 July and 24 September.
Other destinations receiving extras flights from Manchester include:
Ibiza* - additional flights on Saturdays and Sundays between 23 July and 25 September
Majorca* - extra flight on Thursdays between 21 July and 22 September
Santorini* - additional Sunday flights between 24 July and 25 September
CEO, Steve Heapy, said: "Over the past couple of years, we have always maintained demand will come roaring back once customers start to see travel returning to normal. That is really proving to be the case, with all seasons and all types of holiday looking extremely popular.
"Summer 2022 is the long-awaited moment when everyone can all finally enjoy a normal summer holiday once again, and our customers are flocking to get that sunshine booked in."
He added, however, that "strong demand coupled with holidaymakers looking to really treat themselves this summer, could make things look a little different this year" as "holidaymakers are acting quickly to book the best rooms, hotels and destinations, the late deal could well become harder to find as the year progresses."
Jet2.com restarts flights & holidays to Cyprus
This weekend saw Jet2* and Jet2holidays* restart their programmes of flights and holidays to Paphos*, Cyprus* from Leeds Bradford*, Manchester*, London Stansted*, Newcastle* and East Midlands*, just as UK testing rules eased further.
Flights and holidays to Paphos will also recommence from Birmingham* (16 February), Glasgow* (26 February), Edinburgh* (16 March) and Belfast* (30 March) over the coming weeks. In addition, a brand new route from Bristol* to Paphos will start on 6 March.
Meanwhile, passengers will be able to book the flights and getaways to Larnaca* from nine UK bases (all of the above excluding Belfast) from 27 March.
CEO of Jet2.com and Jet2holidays, Steve Heapy, said: "We are delighted to be restarting our award-winning flights and package holidays to Paphos and seeing our flights take off once again to the stunning island of Cyprus.
"Since travel has started to return to normal, we have seen strong demand from customers looking to make the most of being able to enjoy a much-needed getaway in the sunshine, with Paphos proving to be a very popular choice of holiday destination.
"We know how much holidaymakers have missed out on being able to enjoy a getaway to Cyprus with Jet2.com and Jet2holidays, so the return of these services are proving popular with customers and independent travel agents."
Jet2 expands Easter ski programme to meet demand
One of Europe's leading airlines, Jet2*, which offers value flights to popular winter ski destinations*, has expanded its winter schedule to meet soaring demand.
As Switzerland announces that it's scrapping pre-arrival testing for vaccinated travellers, Jet2 has increased its capacity to Geneva*, with increased flights operating to the Swiss city from Birmingham, Glasgow, Leeds Bradford, Manchester and London Stansted.
Moreover, since France reopened its borders to British travellers, Jet2 has restarted flights to Lyon*, Chambery* and Grenoble*. This takes Jet2's portfolio of winter sports destinations to eight when you include Innsbruck* and Salzburg* in Austria, Turin* in Italy and Andorra* via Barcelona.
Steve Heapy, CEO of Jet2.com and Jet2holidays said: "Skiers and snowboarders have missed out on the best part of two ski seasons over the past couple of years, so they are absolutely jumping at the opportunity to hit the slopes once again.
"All eight ski destinations that we have on sale this winter are looking extremely popular, and it is obvious that snow sports fans want to make the ski season last for as long as possible too.
"In response to that, we are expanding our Easter ski programme so that customers have even more choice when it comes to hitting the best slopes in Europe. With our ski flights restarting to France this weekend too, we are looking ahead to a very popular and successful ski season."
Jet2 expands its winter programme to Iceland
As well as expanding the number of departure airports, flights and holidays to Iceland* for winter 2022/2023, Jet2holidays* has, for the first time, released breaks to this North Atlantic island nation from Bristol*.
Jet2.com has expanded its winter offer to Iceland by offering scheduled flights to Keflavik International Airport near Reykjavik* from Manchester and Birmingham twice-weekly between 29 September and 21 November 2022 and again between 9 February and 24 April 2023.
But for those after the complete package, Jet2CityBreaks* is offering four-night escapes that can be booked departing from Belfast, Edinburgh, East Midlands, Glasgow, Leeds Bradford, Newcastle, Stansted and, now, Bristol too.
Chief Executive Steve Heapy said: "With a great programme of scheduled flights, complemented by over 40 dedicated trips, we are giving customers and independent travel agents more choice and flexibility than ever before."
"The unrivalled natural wonders of Iceland are making it a firm favourite with our customers."
Jet2 releases summer 2023 flights & holidays
Flights from Jet2* and holidays from Jet2holidays* for summer 2023 have been put on sale in the company's earliest ever launch of its Summer Sun* programme.
Eager planners can now book flights and holidays from six of the company's bases (Manchester, Birmingham, London Stansted, Belfast, Bristol and East Midlands) for summer 2023. Manchester* will host the largest variety of destinations at 47, while Birmingham* will offer 43 and London Stansted* 41.
Overall, the summer 2023 programme will see a surge of flights to the Canary Islands* (more than 135 per week), Balearic Islands* (over 150 per week) and Turkey* (close to 120 per week.
Details of flights and holidays from Jet2's four remaining UK bases - Leeds Bradford, Edinburgh, Glasgow and Newcastle - along with city breaks for summer 2023 will be revealed in due course.
Chief Executive, Steve Heapy, said: "This is the earliest we have ever put our Summer Sun programme on sale because we know that customers want something to look forward to more than ever before.
"Following the recent good news about the reopening of international travel, we have seen strong demand from customers wanting to get that all-important dose of sunshine booked in, and this Summer 23 programme helps them do exactly that."
Winter 2022/2023 now on sale
Jet2holidays and Jet2 have launched their winter sun holidays and flights for 2022/2023. Depart from regional airports across the UK to destinations including the Canary Islands, Cyprus, Madeira and Turkey.
Book winter sun holidays* and flights* departing between 1st November 2022 and 30th April 2023. Popular winter sun destination on sale include:
Canary Islands - Fuerteventura, Gran Canaria, Lanzarote, Tenerife
Cyprus - Paphos
Portugal - Madeira
Turkey - Antalya
New for 2021/2022
As a proud airline and provider of holidays to residents across the UK, Jet2 and Jet2holidays has increased its number of destinations quite significantly, ensuring there's plenty of choice when it comes to booking your next holiday.
New destinations from Bristol in 2021
As the newest UK base for Jet2 and Jet2holidays, there's a whole host of new routes taking off from Bristol in 2021, including the following routes exclusively operated by Jet2:
Izmir, Turkey
Kalamata, Greece
Lesbos, Greece
Costa de Almeria, Spain
Other new routes launching in 2021:
Jersey, Channel Islands - mid-May 2021 to September 2021 from Birmingham, East Midlands, Manchester, Newcastle and London Stansted
Amsterdam, Netherlands - 30 April 2021 to 29 October 2021 from Birmingham
New from Bristol from summer 2022
Alicante, Spain
Bodrum, Turkey
Dubrovnik, Croatia
New from Edinburgh from summer 2022
Skiathos, Greece
Santorini, Greece
Preveza, Greece

Updated on Wednesday 25 May 2022
More stories
Be inspired
Get your weekly fix of holiday inspiration from some of the world's best travel writers plus save on your next trip with the latest exclusive offers
We promise not to share your details
*affiliate links: find out how we are funded and why this helps us remain free to use.