Family holidays in 2023/2024
Welcome to our family holiday finder! Start with the tool above: simply select from the categories and the results will display destinations that best match your family's preferred weather and interests.
How to find the best family holiday destinations
Family holidays come in all shapes and sizes - much like actual families. What works for one might not work for another, and you need to balance a range of interests from excitable youngsters to curious teens and much-in-need-of-some-R&R parents with the desire for good, sunny weather.
Picking a destination while dealing with these competing demands can seem overwhelming, which is why we've created the family holiday destination finder, which lets you search for places with great weather that pair beautifully with your family's interests.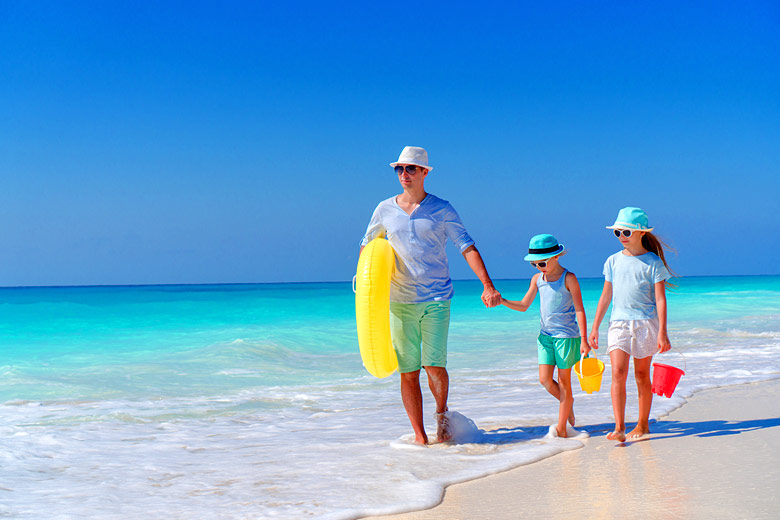 Top 10 family holiday destinations by type
In addition to our bespoke family holiday finder, we've cherrypicked a selection of destinations and broken down by type to try and lighten the load when it comes to researching.
As a given, each destination listed in the following categories has wonderful family-friendly weather at specific times of year - largely but not exclusively summer - and is safe, welcoming, and ticks the box under its respective category.
So, whether you're hoping to fulfil the dreams of an up-and-coming David Attenborough or harnessing a growing passion for sport and being outdoors, our pick of top 10 family holiday destinations by type is here to help.
Please note: we've chosen destinations based on their suitability for families of varying ages at different times of the year. Use our family holiday finder above to see if it appears to match your desired weather at the right time of year!
All inclusive holidays
Canary Islands
Turkey
Cyprus
Balearic Islands
Mexico
Greece
Spain
Jamaica
Malta
Mauritius
All inclusive holidays often come into their own when children are involved. Well-equipped resorts with swimming pools, activities, kids' clubs and plenty of dining options all paid for in advance ensure that they tick the box for any family looking for a hassle-free holiday.
While all inclusive holidays can be booked in countless popular destinations, some really do stand out more than others. As you can see, the Canary Islands take top spot in this category, largely for the perfect blend of wonderfully warm, sunny weather and the immense variety of all inclusive deals - whatever your budget, there's bound to be something across this Macronesian archipelago to suit you.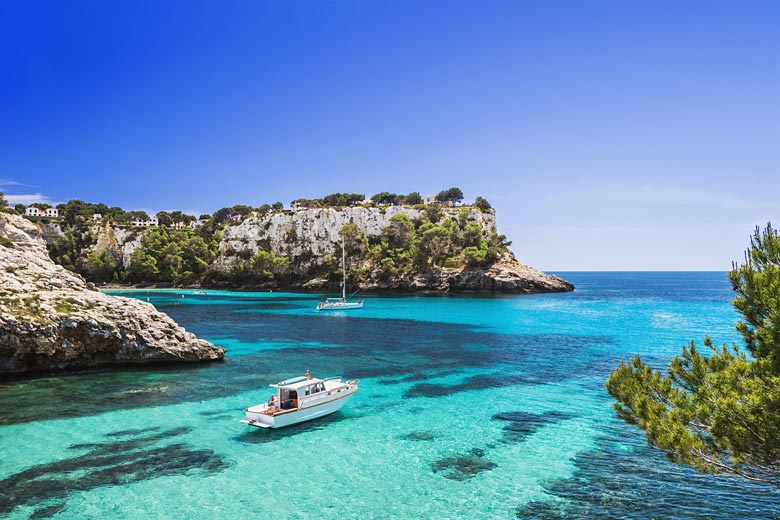 We've also included the Canaries' Mediterranean counterpart, the Balearic Islands for their sheer beauty and slightly warm weather - including warmer seas in summer. Menorca, in particular, is a real highlight for its glorious pearly white beaches and selection of all inclusive retreats.
Talking of exotic beaches, the seriously well-stocked Mexican resort of Cancun is another family pleaser that once again has a wide variety of all inclusive stays but under far hotter skies with much warmer, calmer water for paddling.
Of course, we couldn't have a section dedicated to all inclusive without a dollop of luxury, which is why Mauritius, with its natural attractions ranging from in and on the sea to the lush forest interiors and exquisite properties, also features.
Beach holidays
Balearic Islands
Portugal
Greece
Dominican Republic
Maldives
Egypt
Mexico
Spain
Thailand
Italy
When planning a family beach holiday, there's a lot to consider: from choosing the right beach (sandy or pebbly, for example) and seeking out calm waters (especially if travelling with little ones) to finding accommodation that has enough to entertain young adults who are easily bored; it can be a minefield.
To help you on your way, we've picked 10 exceptional destinations that guarantee excellent weather at certain times of the year, soft supple sands, plenty of places with gently shelving bays, and a plethora of hotels, from self-catering to mega-resorts and everything in between.
Majorca in the Balearics is a perpetual winner when it comes to beach breaks, with families returning year after year to its reliably friendly resort towns, each full of an array of activities from water sports to Jeep safaris. Majorca also offers deliciously warm weather from spring to late summer, which merely adds to its appeal.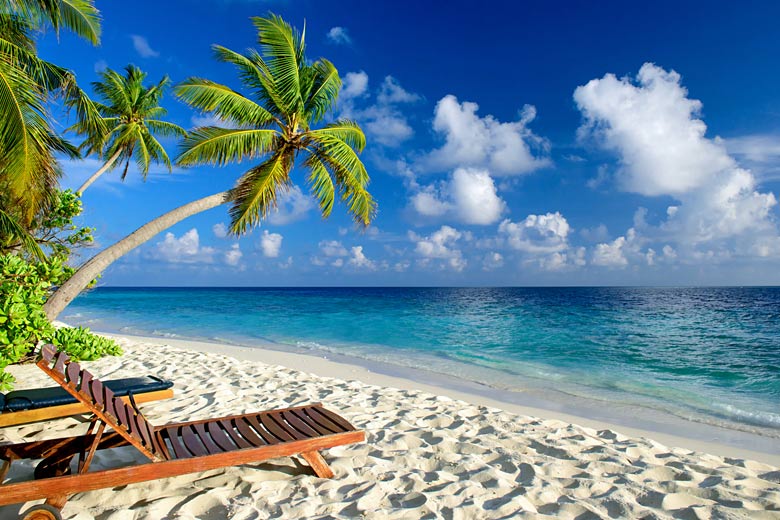 The Maldives may be a little on the flash side but there are many great deals to be had to this idyllic Indian Ocean archipelago - and if you're looking for sugar-white sands and swaying palms, this is the place to be.
Meanwhile, the Red Sea resort of Marsa Alam in Egypt is tempting for those who like it hot within easy reach of the UK. The marine-rich waters are also warm and free from really wild waves, which makes it an especially good winter sun destination for families after some beach time with young children.
You'll see we've snuck all eight Spanish Costas - that's the Costa Brava, Dorada, Azahar, Blanca, Calida, Almeria, del Sol and de la Luz - into one and that's because you really can't go wrong when it comes to the beaches in Spain - there's a reason they're so popular!
Whether you want the bustle of Benidorm or the laid-back local vibes of Cadiz, you'll find the stretch for you on the extensive Mediterranean (and Atlantic, in the case of Costa de la Luz) coastline.
Can't find what you're looking for? Head back up to our family holiday finder to search for destinations based on your own specific preferences.
Adventure holidays
Peru
New Zealand
Nepal
Italy
Namibia
Belize
Jordan
Ecuador
Turkey
Botswana
From adventurous family travels an intrepid explorer might well grow. Find that right balance of culture, activities, comfort and great weather in some of the world's most enchanting destinations to really sow the seeds of travel in your brood.
Certain destinations are more geared towards family fun than others, so our top 10 includes places which offer something different while remaining safe and bathed in brilliant weather at specific times of the year.
Peru claims pole position not just for its leading world wonder but also its other 11 UNESCO sites, jaw-dropping scenery and distinct identity. Given the elevation of much of Peru, the weather in the likes of Machu Picchu and Cuzco is typically best from May to September.
Spin the globe in the other direction, and you'll reach one of our adventure-faves, New Zealand. It's heaven for winter sun thrill-seekers: with no language barrier and, in many ways, a similar - albeit distinctly Kiwi - culture, it's an easy place to travel around whether it's an independent foray or an expert-led tour. You're sure to find plenty of ways to immerse yourself in the landscape by camping or hiking, for example.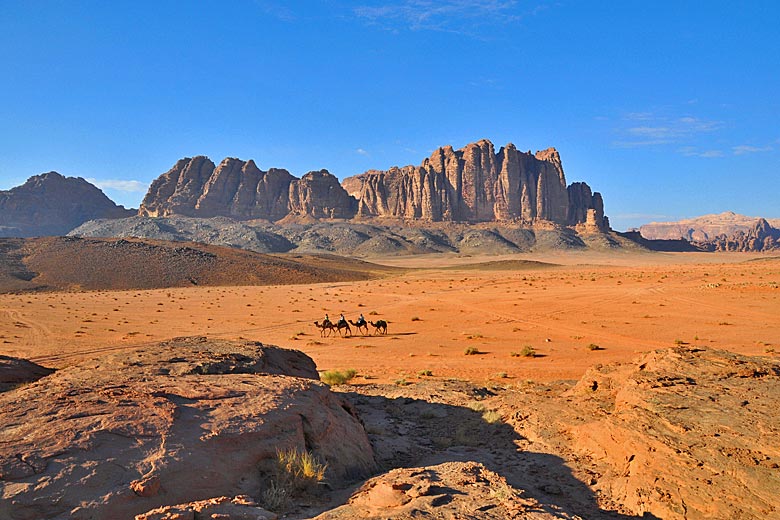 We simply had to include the joys of Jordan. Sure to be a trip your older children will treasure, it's got a little bit of everything: UNESCO sites such as Petra, desert fun in Wadi Rum and easy going beaches of Aqaba. Throw in the hot and sunny weather and fabulous food, and you see why it made our top 10.
Going away during the school holidays? Check out our specialist destinations for Easter breaks plus May and October half terms as well.
Active holidays
Canada
Andorra
Costa Rica
Austria
Morocco
Croatia
Namibia
Italy
Peru
Turkey
If your family holiday is all about getting out and about in the great outdoors, then you've come to the right place. Whether you're strapping a baby to your back or giving pre-teens a taste of the wider world, there are countless ways to enjoy an active family holiday in some of the most tantalising destinations.
If you're after somewhere that's big on active pursuits, then Canada is a fantastic option. The wow-factor scenery was made for pastimes like biking, rafting and canoeing, while camping is a must.
Alberta, with famed Banff National Park on its doorstep, and British Columbia, offering the sights of trendy Vancouver and seven mega national parks of its own, are two fantastic states to aim for your active family holiday.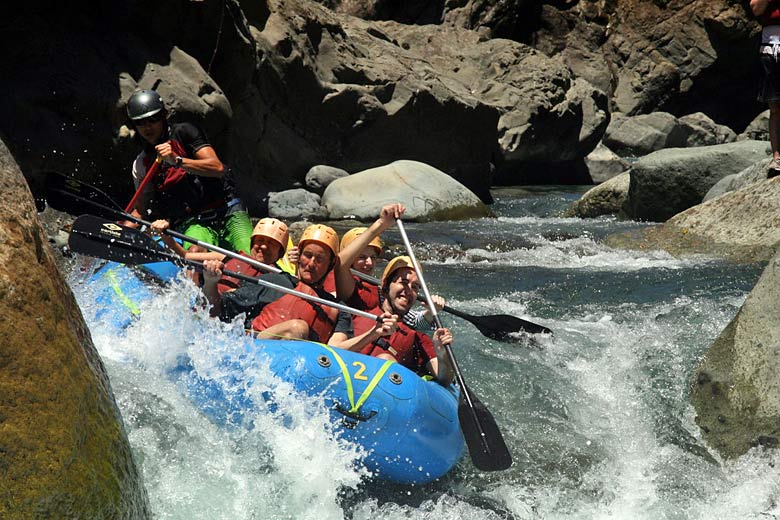 Further south in the Central American eco-haven of Costa Rica, it's all about bird and monkey-spotting, rainforest treks, canopy walks and ziplining - largely for winter sun - while much-loved Croatia offers island-hopping, kayaking and waterfall-laden national parks with aquamarine pools for cooling summer dips.

Sicily features for its combo of rugged interior ripe for exploring on foot or two wheels, beaches that elicit 'Is this the Caribbean?' style queries, fine Italian fare and delectable weather from spring to late autumn.

.

Over on the African continent, we couldn't miss west coast charmer Namibia, home to the Etosha National Park and the burnt-orange dunes of the Namib Desert in the Namib-Naukluft National Park. It's a real hit with anyone of any age craving a new and memorable experience. Best enjoyed from May to October, it's one active break your children will remember long after landing back home.
Wildlife holidays
South Africa
Galapagos, Ecuador
India
Costa Rica
Kenya
Malaysia
Canada
Botswana
USA
Madagascar
A family holiday with wildlife at its heart is a true treat for all. However, getting up close and personal with some of the world's most magnificent creatures isn't always budget-friendly and often requires a longer flight - but if you can find a way to make it work, it's certainly money and time rewardingly spent.
The big hitters of the animal world had to feature in our top 10 for a family holiday for their incredible diversity and once-in-a-lifetime factor.
You may find that one of the most affordable ways of getting to the likes of the Galapagos Islands in Ecuador - go for giant tortoises, playful sea lions and extraordinary birdlife - and Madagascar - we're talking lemurs aplenty, reptiles and whale sharks - is by an arranged tour, be it private or group.
More accessible encounters can be had in India, where tigers and Asian elephants roam the likes of Ranthambore National Park, while in Borneo, eastern Malaysia, it's the orangutans who steal the show, the Sepilok Orangutan Rehabilitation Centre an unmissable sanctuary.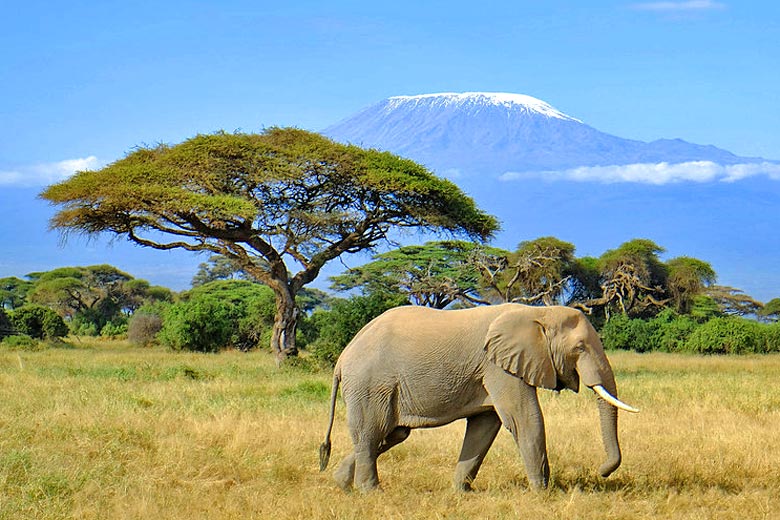 Of course, for many, a family wildlife holiday can mean only one thing: an African safari. For a truly adventurous break for young and old, a family safari in the likes of South Africa, Kenya or Botswana takes top billing. Expect locals big and small including the majestic elephant, lions, rhinos and big birds such as vultures and bustards.
Theme & water parks
Florida, USA
France
Costa Blanca, Spain
Canary Islands
UAE
Costa Dorada, Spain
Denmark
California, USA
Hong Kong
UK
Whether you're planning a fun day out or a whole holiday around on-site entertainment, there are some destinations that lend themselves to water and theme park-loving-families more than others. Our pick is a mix of resorts as well as destinations you may not have considered, which have some seriously cool parks to shout about.
Of course, the obvious one is the giant playground of Orlando in Florida, home to some of the best known and most loved places to ride and splash about.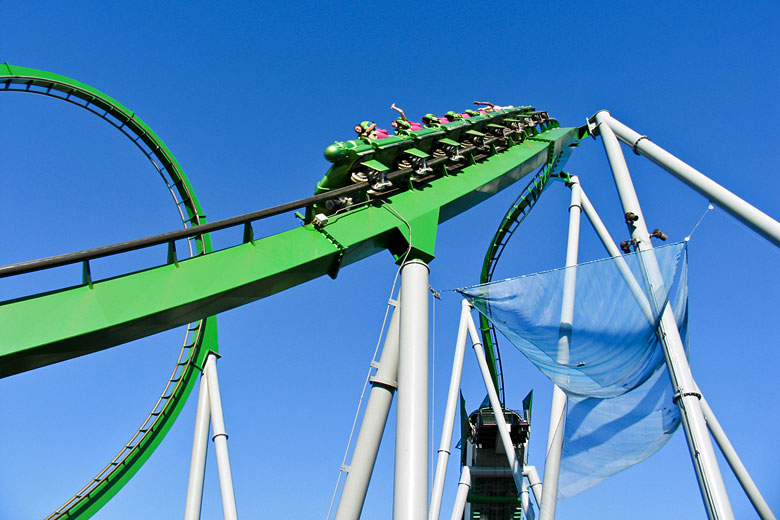 You could easily while away a week or two here on a family holiday - just avoid August, when the weather is at its hottest and things can be very sticky - definitely not what you want to endure with impatient children when queuing to go on something like The Incredible Hulk Coaster at Universal's Islands of Adventure!
The seemingly unstoppable growth of the UAE means that both Dubai and Abu Dhabi have loads for families after some engaging days out. The likes of Wild Wadi Water Park and IMG Worlds of Adventure - the world's largest indoor theme park, no less - will whet your appetite in Dubai.
Meanwhile Yas Waterworld, Ferrari World and Warner Bros World are just three of the parks waiting for your in nearby Abu Dhabi. While the high heat means we wouldn't recommend the UAE for a family summer holiday, it's unbeatable from autumn to spring for the likes of half term, Christmas and Easter holidays.
Did you know? If you book your theme or water park tickets in advance you're likely to save a considerable amount of money on entry fees. You may also be able to purchase a ticket bundle that includes extras or is valid for a longer period. Check out AttractionTix and, for those heading Orlando way, FloridaTix.
Staying within Europe, there's Disneyland Paris in France, PortAventura in Salou on the Costa Dorada, Spain, and the watery world of Siam Park in Tenerife.
Then, of course, there are the many theme parks that dot the UK, from LEGOLAND Windsor Resort and Alton Towers to Thorpe Park - but we all know you don't plan these visits around the weather!
Cultural holidays
USA
Morocco
Bali
Egypt
France
China
Turkey
Italy
Cambodia
Japan
Travelling with budding culture vultures? We've got just the momentous, history-filled places for you when it comes to choosing a destination full of things to do while entertaining and educating at the same time.
Good old New York City is stuffed with museums and attractions for all ages. From The Smithsonian to the Statue of Liberty and Ellis Island, there's a wealth of ways to discover the history of the United States and the wider world. Combine with the many Broadway shows and galleries, and it's no wonder NYC is a cluster of culture on America's east coast.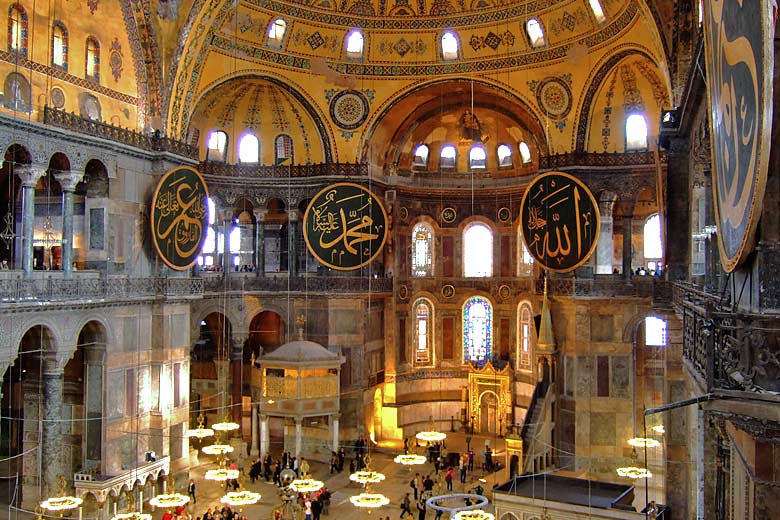 Marrakech in Morocco and Luxor in Egypt offer two very different but nonetheless mesmerising experiences in the warm and sunny climes of North Africa, while the spicy scents and romantic history of Istanbul promise to tell the ancient city's story through its incredible architecture, bazaars, cuisine and so much more.
For a slice of the ancient world slightly closer to home, it's hard to beat the Italian capital of Rome. Once the seat of the great Roman Empire's power, there's no end of ruins, gardens and activities that encapsulate this vivacious city - just avoid going in July and August as it's too hot and overcrowded, especially if you're travelling with young'uns.
Did you know? We've pulled together a guide to finding free child places with some of the leading holiday companies to help you make the most of the great value offers out there.
Nature holidays
Iceland
Canada
USA
Argentina
Croatia
Namibia
Italy
Australia
Slovenia
Turkey
The world puts on a pretty spectacular show when it comes to nature around the globe. There are myriad ways in which you can experience its splendour while letting nature do all the hard work of entertaining your family.
We couldn't discuss nature and not include Iceland, although we concede it's not necessarily one for heat-seekers, although you'll find plenty of daylight in summer.
Go to for the landscapes, geysers, waterfalls and effortless cool of Reykjavik - not so much the climate and we'd suggest not in the deepest darkest depths of winter - unless you're searching for the Aurora Borealis, then winter it shall have to be.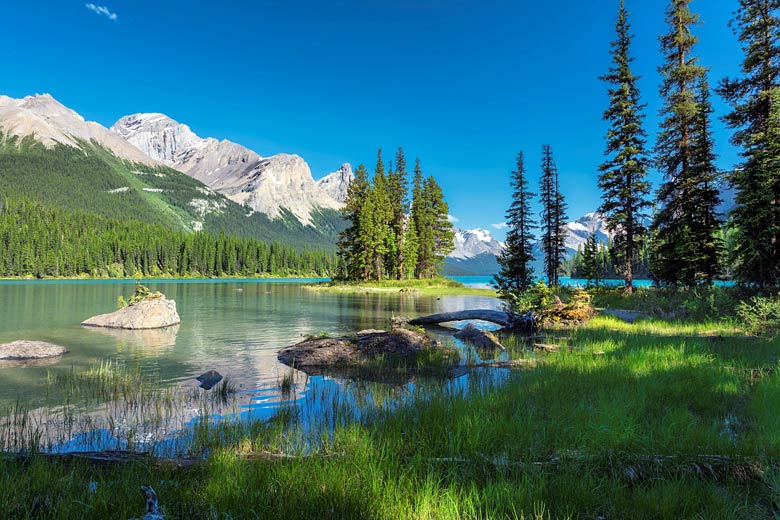 You could spend a lifetime exploring the natural beauty of North America and you'd only just have scraped the surface. From the bear-filled Rocky Mountains in Canada to the surging rock formations of Monument Valley in Arizona, USA and all of the many national parks in between, this continent is as vast as they are varied.
Add South America into the mix and you're in for even more of a treat: the sheer diversity of Argentina boasts wine-growing regions, desert and salt flats in the north as well as near-polar conditions in Patagonia to the south. There's something for every wide-eyed nature lover in both North and South America.
Closer to home, the scenic lakes and dramatic valleys of Slovenia make for an affordable option that's wonderful from spring to late summer, while very far from home is the land down under, Australia.
Beaches, deserts, tropical islands, cosmopolitan cities, rainforests and more await on this beloved antipodean landmass that guarantees success for some long haul winter sun.
Still searching? Don't forget to try our family holiday finder, or check out our wider series of destination tools for the likes of city breaks, winter sun and summer sun, giving you many more ways to search and find the perfect place for your next break.
Ready to book your next family holiday? Head to our complete collection of travel deals and discounts, where you'll find a mix of exclusives and online offers on a range of products from holidays and flights to car hire, hotels, days out and much more.
More holiday inspiration
Be inspired
Get your weekly fix of holiday inspiration from some of the world's best travel writers plus save on your next trip with the latest exclusive offers
We promise not to share your details
Explore holidays in the sun for less