Top 10 sunny holiday destinations year round
*affiliate links: find out how we are funded and why this helps us remain free to use.
When it comes to booking a holiday, sunshine is an assumed prerequisite but do you know exactly where to find fabulous sunny destinations year-round?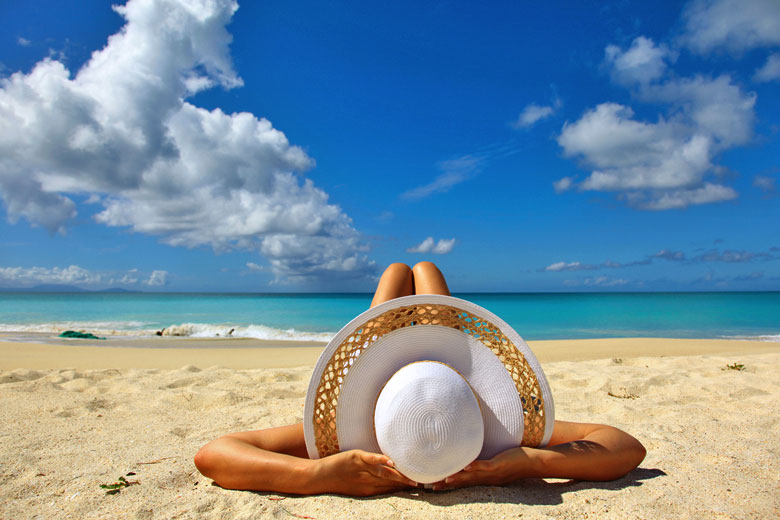 In summer, you needn't look further than Europe and the Mediterranean for hot, sunny holiday destinations. However, at other times of the year, or if you're just looking to venture somewhere new, knowing where to go can be more difficult.
To help you navigate your way to the perfect spot, we've created your essential guide to finding the best sunny holiday destinations all year round.
Top 10 sunny holiday destinations
Finding the best sunny holiday destinations is easy when you have all the information. Every one of our climate guides is collated using 30 years' worth of monthly averages including temperature, sunshine hours, sea temperatures, rainfall and more.
This gives a clear picture of typical conditions worldwide and enables us to narrow down places where you can find sunshine from January to December.
1. Dubai, UAE
It will come as no great surprise that Dubai is one of the sunniest places in the world with nearly 3,500 hours of sunshine each year (compared with around 1,440 hours of sunshine a year in London).
May and June see the peak with 11 hours each day and high temperatures to match with 37°C and 39°C respectively. As the summer rolls on, temperatures increase to highs of 41°C in July and August, and sunshine settles at around 10 hours per day from July to October.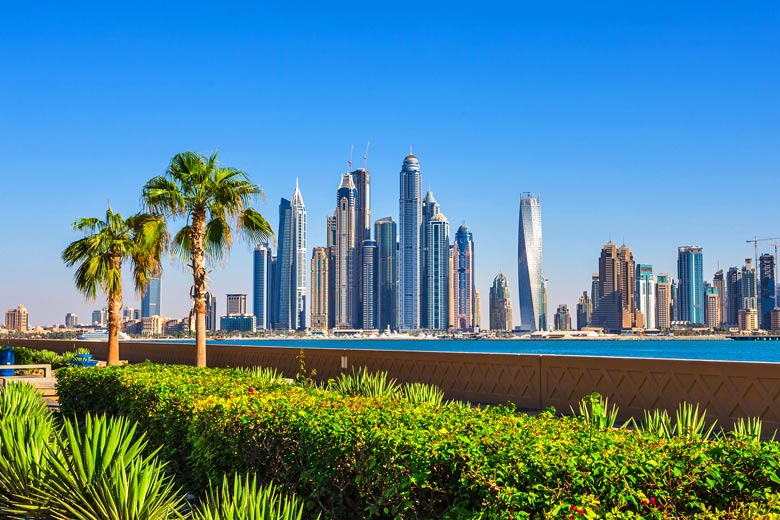 Winter months, if you can call them that with an annual low of 24°C in January, see sunshine hours dip first to nine hours in November and then eight hours from December to March, before starting to climb up towards the highs of May once more.
It's a beautifully sunny place with an abundance of blue skies and searing temperatures; just be careful of the UV as it is extreme from April to September, and most tend to find it too hot for a proper beach holiday in the summer.
Recommended for the UAE
2. Bali, Indonesia
Bali offers something a little more tropical than Dubai with between eight and 10 hours of sunshine each day. Temperatures are also consistently high, bobbing between 29°C and 31°C all year. However, it's the very high heat and humidity paired with the wet season that makes Bali intensely hot from November to May.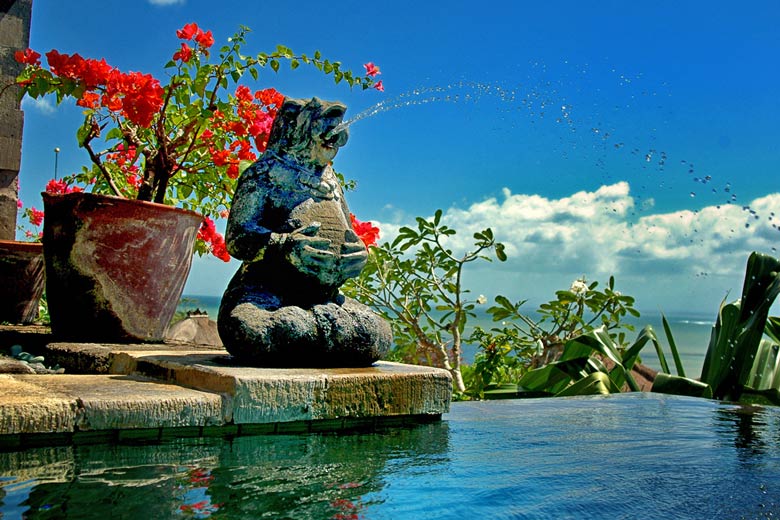 December to March sees the most amount of rainfall plus very high heat and humidity, which ensures things feel nice and sticky.
June to September is truly delightful with just the chance of a passing shower, high heat and humidity and an abundance of sunshine; great if you're looking for a truly hot and sunny holiday destination at any time of year.
Recommended for Bali
3. Los Angeles, USA
Los Angeles is the best big city destination in terms of sunshine. Around 72% of its daylight hours (that's the time between sunrise and sunset) are typically sunny in LA, with an average of 12 hours per day in summer and seven hours per day in winter.
As for the temperature, it's never really too hot or too cold, which helps make it a great year-round sunny holiday destination.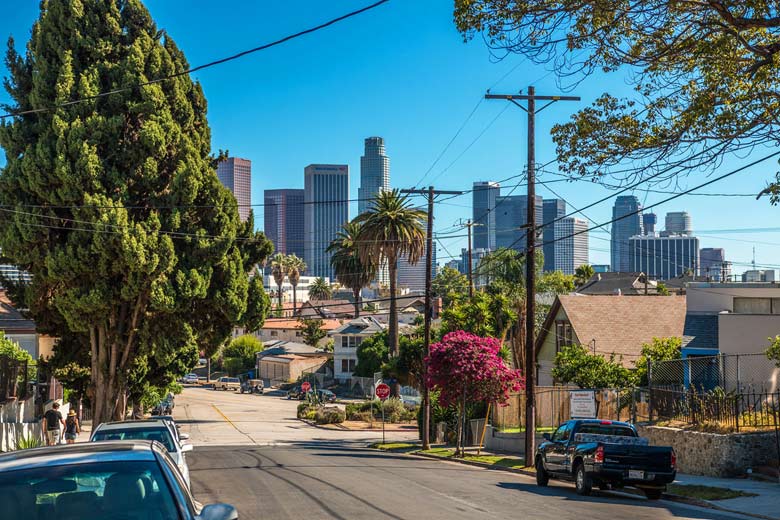 Of course, if you want heat go between June and October when the average temperature reaches 30°C in August and there's moderate heat and humidity. However, you'd have a thoroughly decent stay weather-wise in winter too.
Daily highs creep up to 20°C from December to February, although evenings are cool, and there's a higher chance of seeing some rain. An easy comparison can be made with the Canary Islands in Spain; if you love the weather there, then LA's for you.
Recommended for California
4. Miami, USA
It's no coincidence that Florida is known as the Sunshine State. In Miami, the sun shines brightly all year with no fewer than seven hours each day from November to January and 10 hours from April to July.
The summer period from July to September can be too hot for some when temperatures of around 31°C team up with very high heat and humidity, extreme UV and the warmest seas of the year at 30°C in August.
This is also the wettest time of year, with May seeing the heaviest rainfall. Stay by the coast to reap the benefits of cooling sea breezes.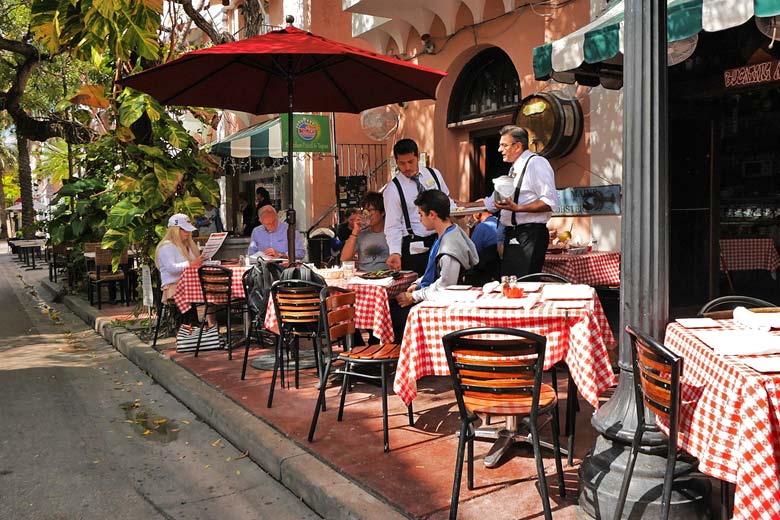 Winter, from November to April, is very pleasant with highs in the mid-twenties, plenty of sunshine, low heat and humidity (if any) and only the slim chance of a shower.
The sea takes a dip in temperature too, dropping to around 24°C, which is comparable to the Med in summer, so it's still warm. This elevated sea temperature helps keep things warmer by the coast than inland at this time of year. Miami is a fabulous year-round sunny holiday destination with something for everyone and every age.
Recommended for Florida
5. Barbados
Daily highs rarely fall below 28°C all year in Barbados and there's a minimum of seven hours of sunshine each day, although more often than not, this is nearer eight or nine.
Rains are heaviest between July and November although, as these are tropical in style, they don't tend to linger and there's a prolonged period of very high heat and humidity from May to November.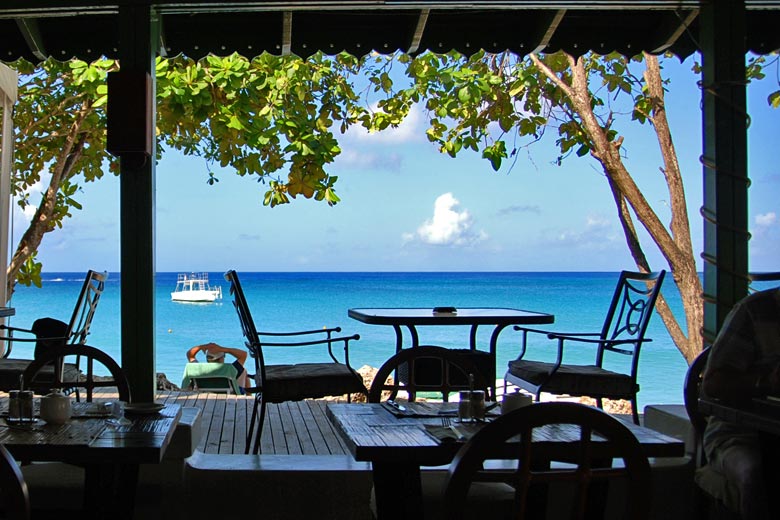 Add to this the extreme UV from February to October and the warm sea, which peaks at 29°C in September dropping no lower than 26°C by February, and you have one seriously hot and sunny holiday destination that's enjoyable at any time of yea; passing showers permitted.
Recommended for Barbados
6. Punta Cana, Dominican Republic
Punta Cana is a staple with UK holidaymakers looking for sunny holiday spots as it's both easily accessible and an affordable long-haul option.
Punta Cana's weather plays no small part in its appeal, with consistently high temperatures and between seven and nine hours of sunshine each day year-round.
The winter months are a shade cooler and drier than summer with daytime highs of 28°C to 29°C, seven to nine hours of sunshine and warm seas with a low of 26°C.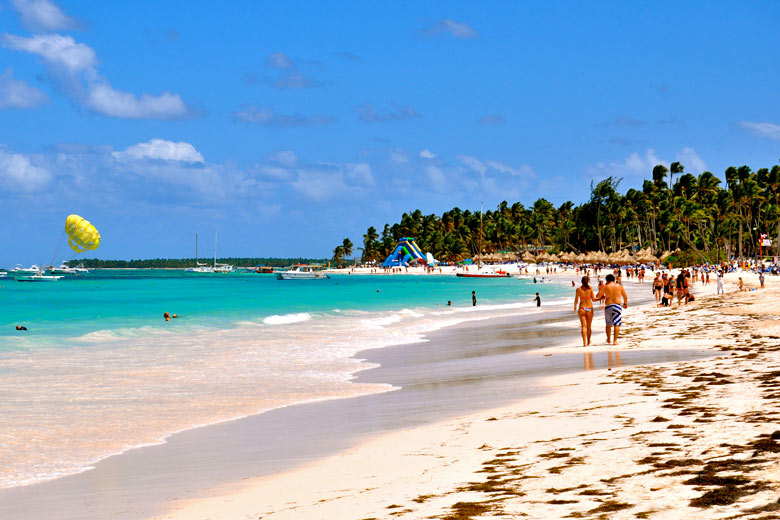 The story changes between April and November when daytime temperatures climb to between 30°C and 32°C. There's also very high heat and humidity, increased rainfall (often passing tropical storms), which all make it feel very hot, and plenty of sunshine.
Meanwhile, the sea jumps up a degree or two ensuring it's positively bath-like, peaking at 29°C between August and October.
Recommended for the Dominican Republic
Worried about tropical storms? Give our tropical storm risk tool a whirl to see just how low your chances of having your holiday affected by a passing storm really are.
7. St Lucia
Although relatively near Barbados, the weather in St Lucia is a little different thanks largely to its high mountains, which directly affect the climate. What sets it apart is the high rainfall that dominates from June to November and is always present.
That said, the torrential downpours don't impact the amount of sunshine with no fewer than eight hours almost every day of the year.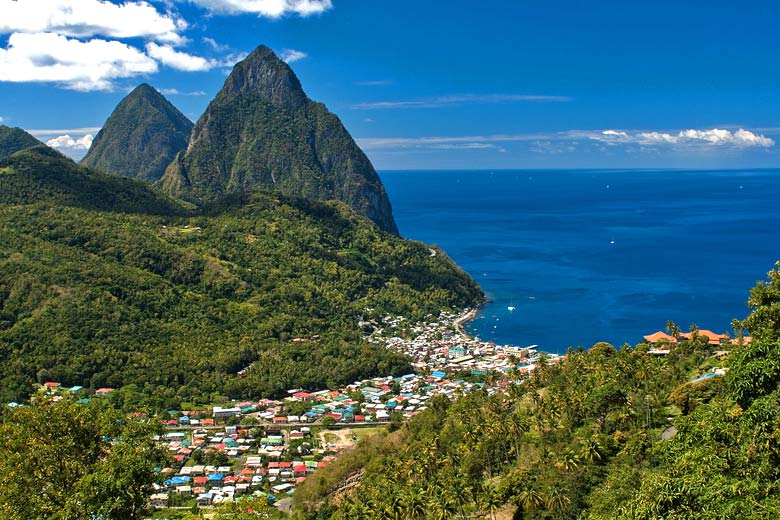 Temperatures are highest from May to October at 30°C, sinking no lower than 28°C from December to March. There's moderate to high heat and humidity with the exception of September, which sees very high heat and humidity.
There's extreme UV almost all year and the sea is toasty at between 26°C and 29°C. Although the island is prone to tropical showers, St Lucia is a dreamy hot and sunny holiday destination.
Recommended for St Lucia
8. Mauritius
Meanwhile, in the Indian Ocean, the beautiful island of Mauritius makes the cut for its reliable year-round sunshine.
From January to December, there are around seven hours of sunshine each day and, when you consider that this includes the wet season, which runs from December to March, it's no great surprise that Mauritius appeals as a sunny holiday destination.
Although it's a tropical island, it is further from the equator than you might expect, which keeps temperatures on the cooler side when compared to the Maldives or Seychelles.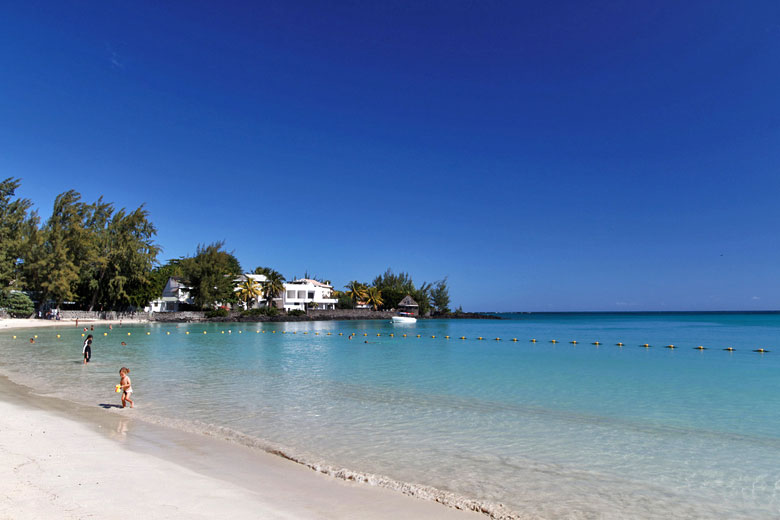 The dry season stretches from April to November and is the cooler, fresher time to visit. Daily highs peak at 29°C in April, dropping to around 25°C from June to August.
There's a good chance of seeing a shower but only low to moderate heat and humidity, and the sea varies from perfectly pleasant at 27°C in April to cooler at 23°C by August; similar to the Med in summer.
The east coast of Mauritius is also whipped by the southeast trade winds during July and August, which can make the sea a little rough. It's during the wet season that things really start to steam up, however, with temperatures reaching 30°C, high heat and humidity and extreme UV, while the sea is delightful at around 27°C.
True to form, the wet season is just that; expect the most amount of rain in January and February, although in both seasons you'll still find plenty of sunshine in between the showers.
Recommended for Mauritius
9. Antigua
Back in the Caribbean, the sunny shores of Antigua welcome people from January to December and with a steady flow of sunshine on offer all year round it's easy to see why.
The first eight months of the year enjoy a pretty consistent eight hours a day, while September to December drops slightly to seven hours of sunshine per day. This is still delightful when compared to London at that time, which sees anything from five hours to one hour per day during the same period.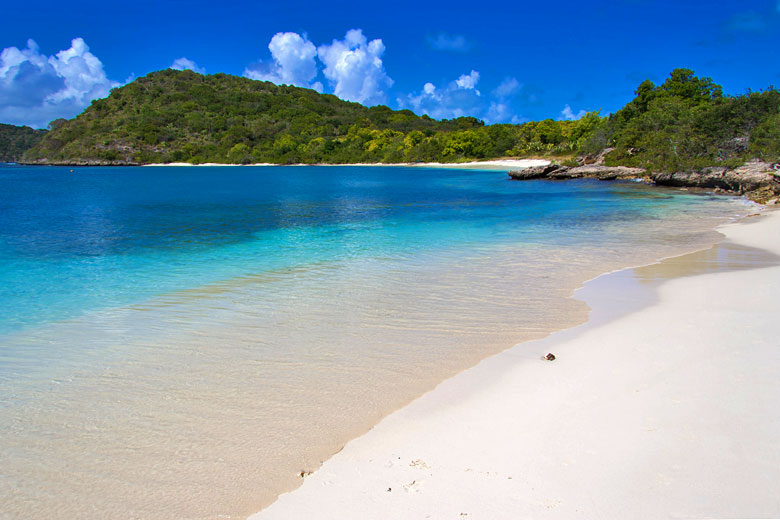 The temperature in Antigua is almost as consistent as the amount of sunshine, with only small fluctuations between 28°C and 31°C across the year.
From August to November, Antigua gets the odd soaking but these showers often move on quickly, so don't be put off visiting at this time. Do, however, slap on the SPF, especially between March and September when the UV is extreme.
Recommended for Antigua
10. Canary Islands, Spain
On that note, no list of top year-round sunny holiday destinations would be complete without a mention of the Canary Islands. In particular, Fuerteventura and Lanzarote are two of the most consistently sunny places in the world with between six (December) and nine (June to August) hours of sunshine each day.
Unlike many of the destinations already listed, the Canary Islands aren't hot year-round, but they are most definitely sunny. Summers may heat up nicely to around 28°C in Lanzarote, but winters are much cooler and less about beach breaks with highs of 20°C.
Not to mention the sea temperature, which is warm enough to enjoy in summer but at 18°C in winter is too chilly for some.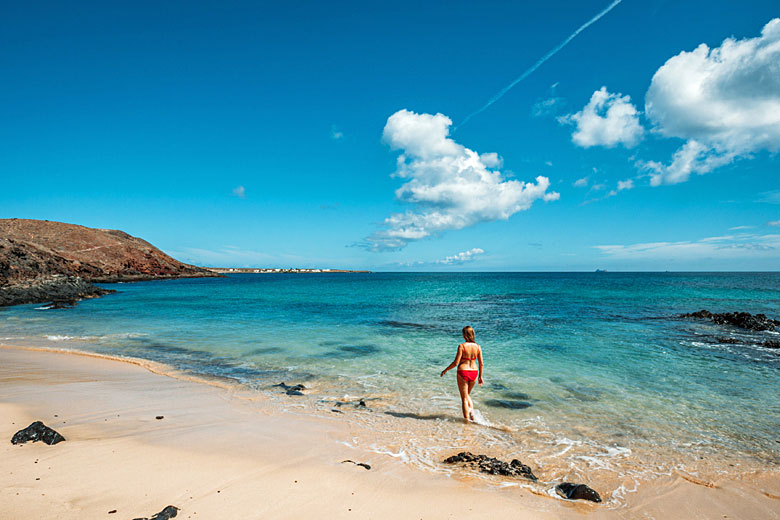 Interestingly, British holidaymakers flock to these islands in almost consistent numbers each month. While beaches and swimming pools are prime attractions between May and September, from October to April, it's more about enjoying various outdoor activities, such as hiking and cycling and making the most of this easy-to-reach holiday destination.
Recommended for the Canary Islands
Top sunny Mediterranean destinations
Aside from the Canary Islands, most of the top sunny holiday destinations are in quite exotic, far-flung locations. So what about destinations closer to home?
We've taken a look at popular spots in the Mediterranean to highlight the best options for year-round sunshine that you can easily reach from the UK.
1. Cyprus
There's no question that Cyprus is at its best between May and October, although there is still ample sunshine in the winter months. Summers see daytimes with up to 12 hours of sunshine, temperatures in the low thirties and the warmest seas in the Med at 27°C, which makes it ideal beach holiday territory.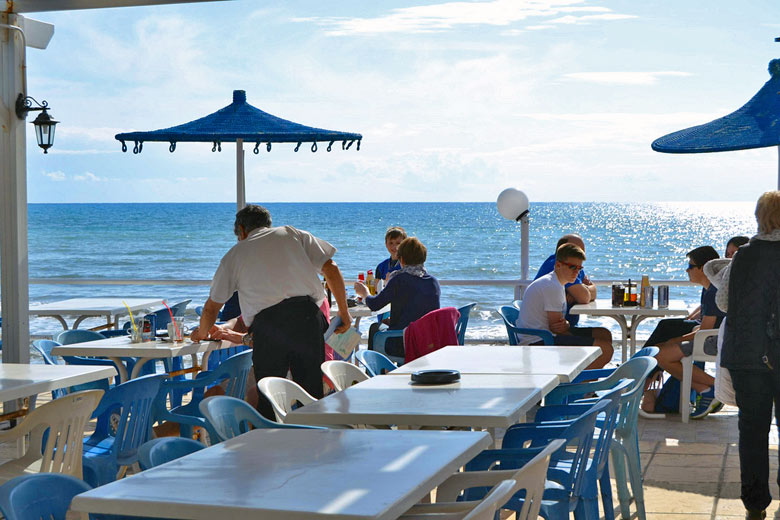 In winter it's more about making the most of the great outdoors; from November to April, temperatures sit between 21°C and 16°C with seven to five hours of sunshine, although the sea is much cooler with a low of 17°C.
This makes it a winter sun destination close to home for those keen to hike, cycle and explore the island in the low season.
Recommended for Cyprus
2. Turkey
Much like the country as a whole, Turkey's weather has traits of both cooler Europe and the warmer Middle East. From June to September, it's a haven for holidaymakers who flock to its southern riviera for high temperatures (up to 33°C), 14 hours of sunshine and warm waters that hit 24°C.
In fact, the stretch of coast from Bodrum to Alanya sees the most amount of sunshine in the Mediterranean between March and November, making it a truly sunny destination.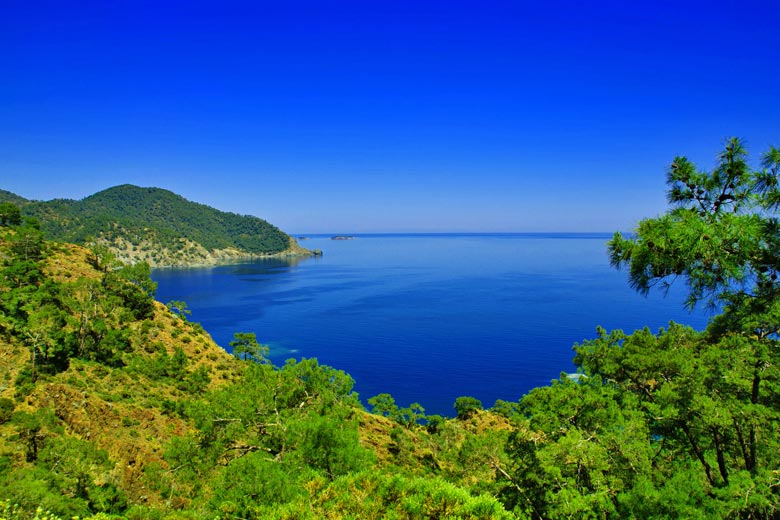 Turkey is very similar to Cyprus, although there are a few small differences. In summer, the Bodrum coast is noticeably hotter than Cyprus with a few more hours of sunshine, although in winter it is a little cooler with a touch less sunshine than its Cypriot neighbour.
Recommended for Turkey
Best time to visit each destination
Every destination has a place here because the sun shines all year round. There are, however, better times to visit than others. If you're hoping to escape to one of these destinations, use our handy guide to ensure you go at the absolute best time of year:
Ready for some sunshine? Don't miss our comprehensive holiday deals sections with all the latest discount codes and promotions for 2024/2025 from leading brands such as TUI, Jet2holidays and more.
Explore holidays in the sun for less
Be inspired
Get your weekly fix of holiday inspiration from some of the world's best travel writers plus save on your next trip with the latest exclusive offers
We promise not to share your details
Related posts