Florida weather
Get the latest coronavirus (Covid-19) updates for Florida with current travel advice and statistics on new cases per 100,000 and vaccine.
Below are the temperatures expected today at popular destinations in Florida. Select a destination to compare today's forecast with average weather conditions.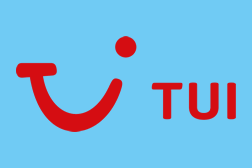 Discount Code
Save £100 on summer 2021 holidays to Florida
Min spend £800 per booking
Travel before 31st October 2021 (inclusive)
Show discount code
******INE
Recommended for Florida
Jan Feb Mar Apr May Jun Jul Aug Sep Oct Nov Dec
The weather guide for Florida shows long term weather averages processed from data supplied by CRU (University of East Anglia) & today's weather forecast provided by MeteoBlue. Find out more about our data sources.
Which is the hottest month in Florida?
The hottest time of year in Miami, Florida is normally August. Expect maximum daytime temperatures to reach 31°C with very high heat and humidity.
Which month has the most rain in Florida?
In terms of rainfall, June is usually the wettest month in Miami, Florida with 201mm on average. There are normally 16 days in June with some rain.
When is it sunniest in Florida?
The sunniest time of year in Miami, Florida is normally April with bright sunshine on average for 76% of daylight hours; that's 10 hours of sunshine per day.
When is the sea warmest in Florida?
The sea is usually at its warmest in Miami, Florida in August when the water temperature reaches 30°C.
Metric (°C / mm) | Imperial (°F / inches)
Florida's weather - an overview
Renowned as the 'Sunshine State' Florida is on most people's list of favourite holiday destinations.
Whether you are planning to head for the beach, explore the world's largest theme parks or tour the state, Florida Weather is unlikely to disappoint. Sunshine and warmth are on tap most of the year.
Florida Weather is hot and humid in summer with fairly high rainfall but also with plenty of sunshine. In winter it is cooler and drier but never gets particularly cold except possibly in the very far north.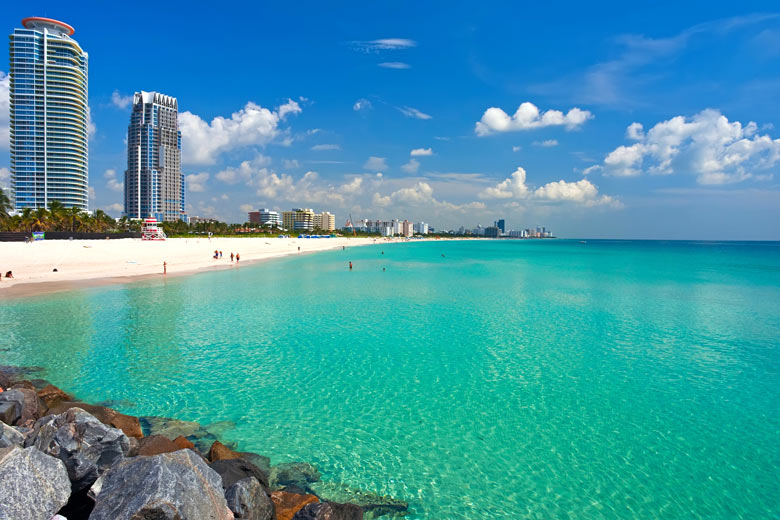 Although the summer is always the season with most rain, there is rainfall in all months almost everywhere.
However south of a line drawn from Fort Myers to Palm Beach weather conditions become more like the Caribbean with a clearly defined winter dry season from December to April. In Miami for example in April there are usually only 5 days with some rain.
Throughout the state summers are hot with daytime temperatures rising into the 30s Celsius from June to September. Interestingly summer days in the north can be hotter than they are in the south but summer nights in the north are a few degrees cooler.
Heat and humidity is also very high everywhere in summer during the day, but afternoon thunderstorms usually cool the air towards the end of the day so heat and humidity does not persist into the night. Florida has the highest number of thunderstorms per year of any US state.
Most rainfall also occurs at the height of summer between June and September with over 200mm of rain a month in some places. But despite the large number of days with rain there is still also a lot of sunshine - at least 8 hours a day on average everywhere.
Areas in the north-west and south-east receive most rainfall in the year, while rainfall is lowest in the far south-west and along the Florida Keys.
Hurricanes and other less serious tropical storms can strike Florida any time in the summer up to the end of November, however the risk is greatest between August and October.
Tropical storm risk: Miami, Florida hurricane season
% of month affected by tropical storms
Jan
Feb
Mar
Apr
May
Jun
Jul
Aug
Sep
Oct
Nov
Dec
The Miami, Florida tropical storm risk chart above shows the hurricane season. The chart was processed from data supplied by the US Meteorological Agency (NOAA). Find out more about our data sources.
Hurricanes can pose a serious threat to life and property but on average less than four storms a year affect Florida and generally all they bring is cloud, high winds, rough seas and a lot of rain.
At the end of October the weather starts to get cooler and drier throughout the state and by the middle of December heat and humidity ceases to be a problem.
Between December and February ground frost can occur in the north of the state and on very rare occasions snow has even been seen. Despite this winters in Florida are generally very pleasant.
Even in Orlando, which is 400 kilometres north of the Florida Keys, daytime temperatures usually rise above 20°C most days during winter and will only fall below 10°C at night in January and February.
In coastal areas especially on the east coast winters are particularly mild. This is partly due to a fairly constant easterly wind that blows over the warm Atlantic Ocean to the east of Florida, and to the warm Gulf Stream current flowing up the east coast.
In Palm Beach, even in February the coldest month, the sea temperature does not usually drop below 24°C. However winter is also the jellyfish season so take advice before jumping in.
The best time to visit Florida is probably in March and April when it is warm and sunny; usually in these months over 75% of daylight hours are sun-filled, and temperatures range from the high teens Celsius at night to the high twenties during the day.
Heat and Humidity is generally low to moderate and in the south the sea is warm enough for swimming. From May onwards Florida weather begins to get hot again.
What to pack for Florida weather
In Florida you can get away with light clothing for most of the year, while some sort of protection from the rain is essential in summer.
Unless you are only visiting the south of the state in winter you will need an extra layer for evenings.
Compare Florida weather with the USA
Below the Florida weather chart shows average maximum daytime temperature for Florida (Miami) and the USA (Washington).
Maximum daytime temperature (°C)
Florida (Miami)
USA (Washington)
Jan
Feb
Mar
Apr
May
Jun
Jul
Aug
Sep
Oct
Nov
Dec
Metric (°C / mm) | Imperial (°F / inches)
Compare more Florida weather >>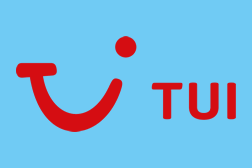 Sale
Book online & save on TUI holidays in 2021/2022
Pay £0 deposits on holidays with direct debit
Plus free child places available
TUI deal finder
Be inspired
Get your weekly fix of holiday inspiration from some of the world's best travel writers plus save on your next trip with the latest exclusive offers
We promise not to share your details
Related posts
Popular travel offers
*affiliate links: find out how we are funded and why this helps us remain free to use.