Weather in January 2019
We all know that the weather in January in Europe is somewhat lacking if you're craving winter sun. Not only is it one of the coldest months of the year, but the days are short and sunshine hours are near their lowest. Even in the Mediterranean, where it's warmer and generally sunnier than anywhere further north, it can also be wet and windy. So what are the options if you're looking for a holiday in the sun in January?
Popular holiday destinations in January
Best holiday weather in January
If you're after a relaxing beach holiday, you will have to go further afield, and we have some great destinations that are ideal for this thanks to their weather in January being hot, dry and sunny. However, some may prefer the more pleasant and comfortable conditions of destinations slightly nearer for walking, hiking or simply escaping the great freeze at home. Read on to discover our pick of destinations with the best holiday weather in January: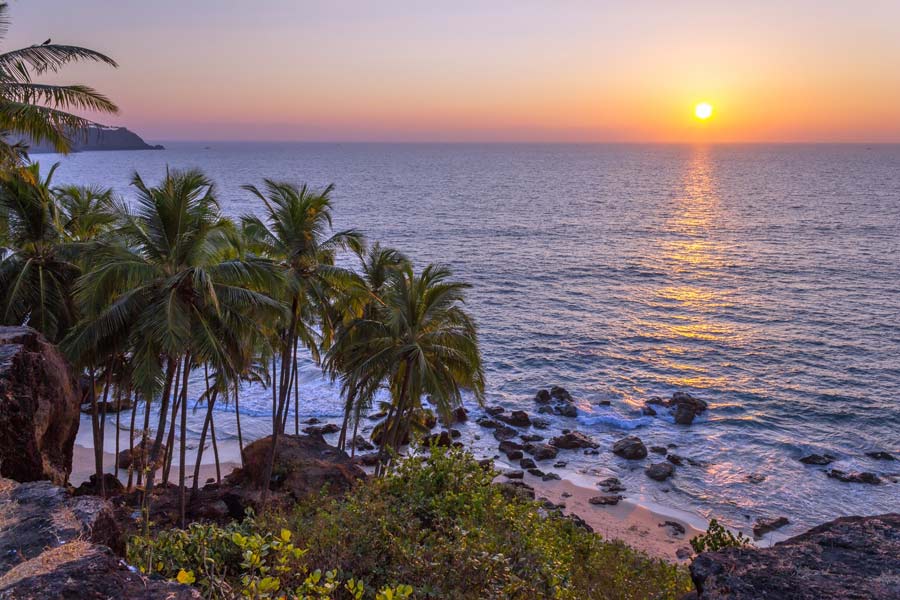 Short haul: Canary Islands, Morocco, and Egypt
Trusty year-round favourite the Canary Islands offers reasonable weather in January (warmer and sunnier than anywhere in the Med) with temperatures on the southerly island of Gran Canaria reaching up to 20°C during the day, falling to a minimum of 13°C at night - similar to Bournemouth at the height of summer in the UK. While all of the Canary Islands enjoy generally dry weather in January with six to seven hours of sunshine a day, Gran Canaria's location ensures it typically has the highest temperatures.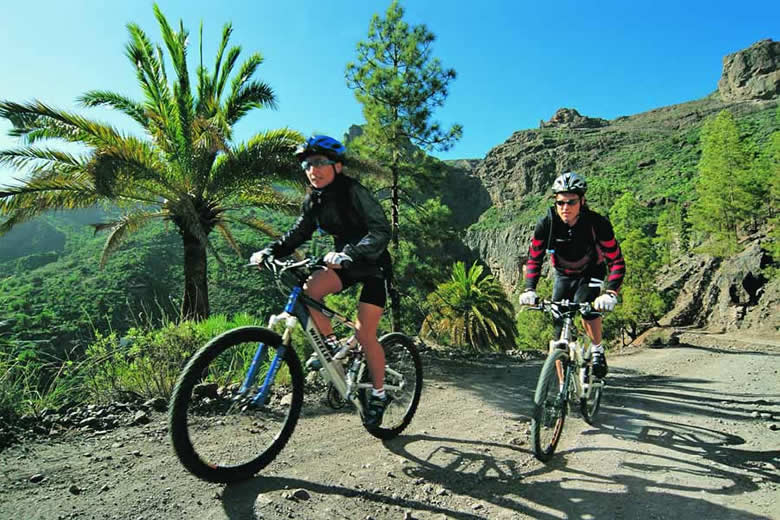 The Mediterranean, meanwhile, is at its coldest time of year in January, with the Costa Blanca offering the best conditions peaking at 16°C, followed by Malta, however, these are not exactly beach holiday conditions. The normally reliable conditions in Cyprus also take a beating between January and March thanks to the cold continental air from Eastern Europe and Russia, which keeps things decisively cool.
Make for North Africa instead, and choose between two very different destinations: in Morocco, the weather in January in Marrakech makes it an ideal city escape with temperatures into the high teens, plus seven hours of sunshine, and minimal chance of rain.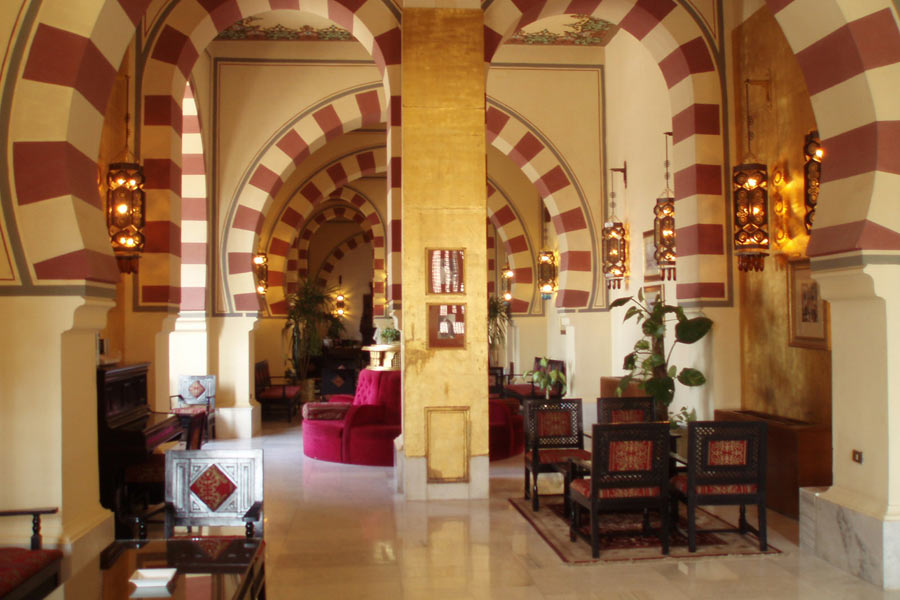 For a touch more heat, however, look east to Egypt's Red Sea resort of Marsa Alam, with up to eight hours of sunshine and temperatures in the low to mid twenties, although the sea is possibly a little cool for some at 23°C, so a heated pool is likely to be needed. By far the sunniest destination, however, is Aswan on Egypt's glorious Nile River. Here the weather in January is warm (tipping just over 23°C) and delightfully sunny (with up to eight hours per day). The only thing to watch out for with Aswan are the cooler evenings, when temperatures dips to below 10°C.
Long haul - up to 10 hours: Barbados, St Lucia, and Grenada
For real beach weather in January, nothing quite beats the Caribbean, which is the nearest region with ideal holiday conditions at this time.
As a general rule, the islands to the south have the most sunshine, with Barbados standing out as exceptionally good, with invitingly hot and sunny weather in January. Temperatures creep to just below 30°C, rarely dropping lower than 21°C at night, and the sea is thoroughly pleasant at around 26°C. There's also little in the way of rain.
Other islands with almost identical weather in January include Grenada and St Lucia, although the latter has only moderate heat and humidity, compared to high heat and humidity in both Barbados and Grenada.
When compared to popular winter sun destinations in the Indian Ocean or southeast Asia, the Caribbean doesn't have quite as hot weather in January, with temperatures peaking a few degrees below the likes of the Maldives, Goa and Thailand. It is however, that bit closer to the UK, as well as home to incredibly beautiful landscapes and resorts, so don't let the minimal difference put you off visiting this region in January.
Long haul - 10 hours or more: Malindi, Maldives, Goa, and more
If hopping on a long haul flight is no issue, think about taking a trip to Thailand, where the weather in January is excellent. As well as having far less heat and humidity than the summer months, it's also the dry season, so there's almost a complete absence of rain. Expect up to nine hours of sunshine a day in Phuket, with temperatures rising into the low thirties, and sea temperatures at a warm 28°C.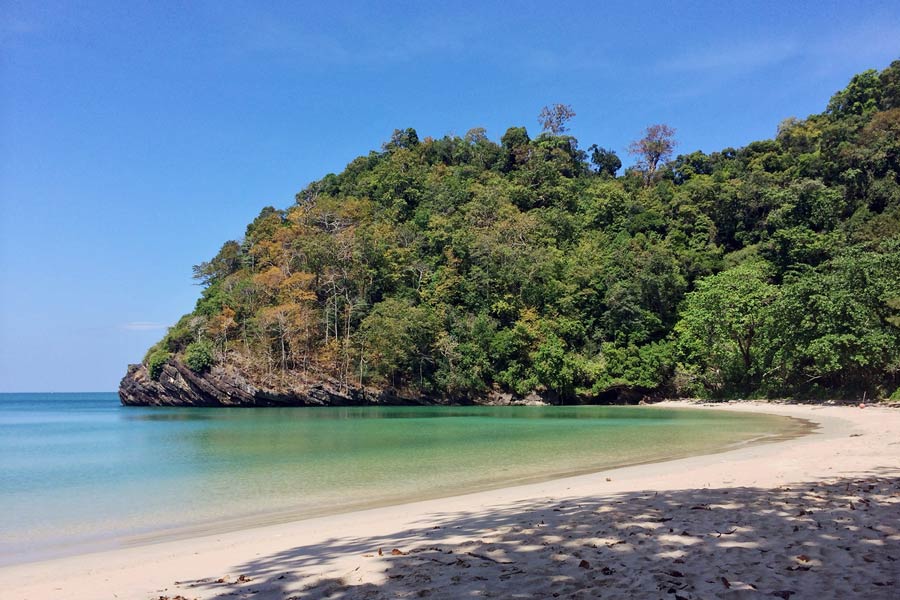 In the mountains to the north around Chiang Mai, the weather in January is some of the finest of the year. You'll often enjoy cloudless days, and cooler, more comfortable temperatures than at the beach resorts in the south of the country. Another benefit of holidaying in Thailand, is that once you're there it is a relatively cheap country to enjoy and experience.
If you're contemplating travelling to the southern hemisphere, there are plenty of places with perfect holiday weather in January. Starting in the west Indian Ocean, Kenya's idyllic Malindi is the epitome of an exotic beach destination, with temperatures stretching up to 31°C and falling no further than around 22°C come dusk. It's also a treat for swimmers, with sea temperature sitting comfortably at around 28°C.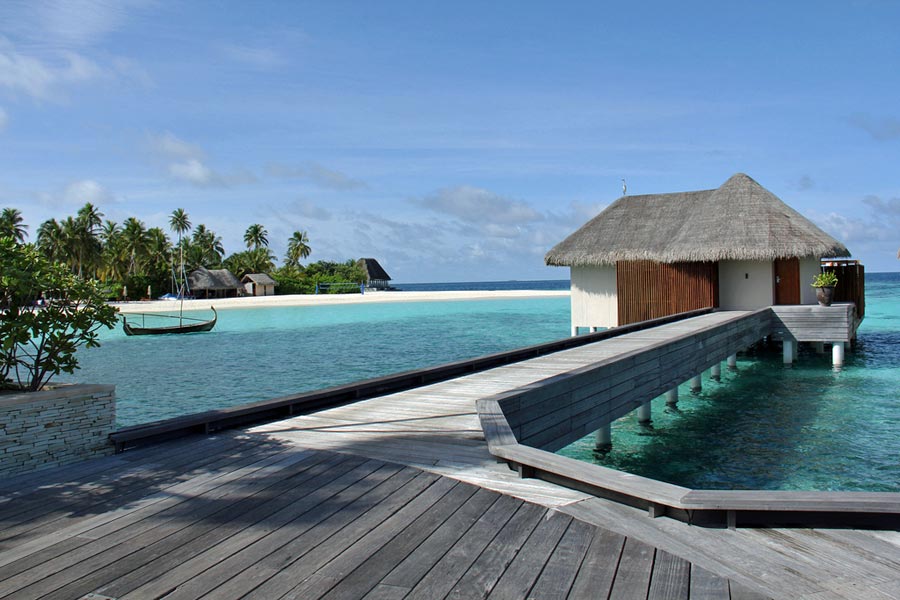 Next up is the Maldives, over 2,000 miles to the northeast of the Kenyan coast. It's an excellent choice for some fabulous beach weather in January, which marks the start of the driest time of the year that extends into April. Temperatures peak at around 30°C during the day and, with nine hours of sunshine most days, it's tropical beach weather at its best. The only thing to note with both the Maldives and Malindi is the extreme level of UV, which is severe at this time, so a strong SPF is essential.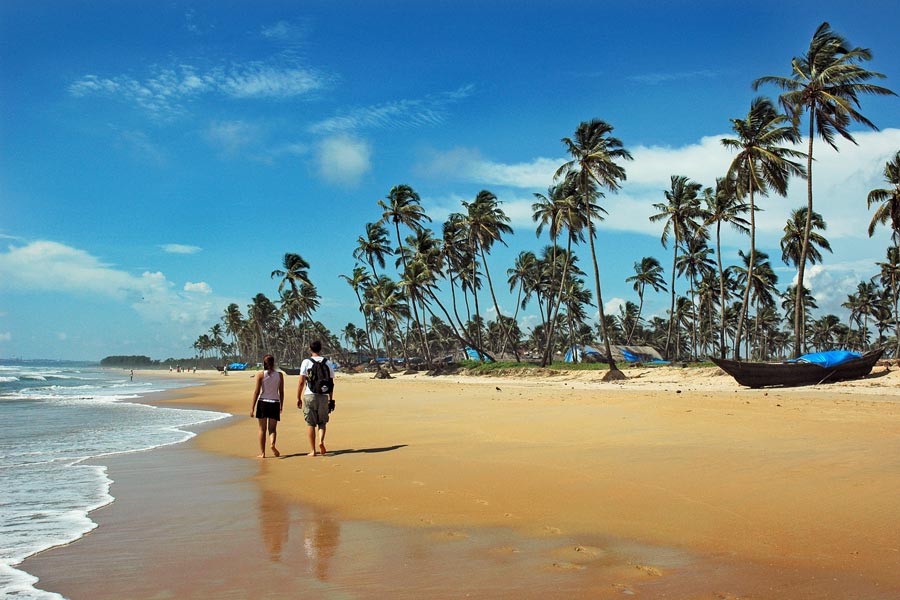 Those on a budget should look further east to Goa in India, where the weather in January normally delivers wall-to-wall sunshine with no chance of a rainy day. Temperatures in Goa in January are in the low thirties and sea is as warm as you'd find in Malindi and the Maldives. Head to south Goa for quieter beaches and smaller resorts.
Another option for experiencing somewhere in India with good weather in January, is Kerala, just under 400 miles to the south of Goa. Temperatures are about the same as in Goa and, although the sky is not quite as cloud-free, it's still the middle of the dry season with nine hours of sunshine a day.
For something more cosmopolitan, the weather in January in Cape Town is superb. As it's the height of summer, the days are long with 11 hours of sunshine on average, and temperatures hovering around the mid-twenties with low heat and humidity - great if you don't like it too hot.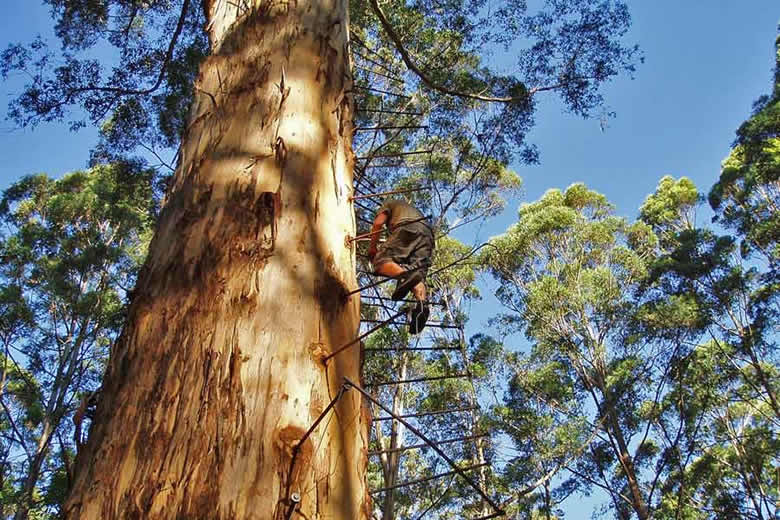 Another hit is Australia, which is also basking in summer weather in January. While Sydney is a reliable option with around seven hours of sunshine, and temperatures reaching 26°C, why not head to the west coast, where things get a little hotter in Perth. Here you'll find just over 11 hours of sunshine each day, and highs of over 30°C.
It's clear that if you're looking for great beach weather in January, you'll have to travel further than you would in our spring and summer months. However, that's not to say destinations closer to home don't offer some great city break and activity driven options. Visit our where to go on holiday in January section for more ideas on holiday destinations with good weather in January, and remember to check out our current travel deals and discounts for some great winter sun offers.
Get FREE travel offers
Sign up to receive the latest deals and exclusive discounts on holidays, flights, hotels and more, plus inspiration on where to go when
We promise not to share your details
Related posts
Popular travel offers