Top 10 summer sun holiday destinations in October 2023
*affiliate links: find out how we are funded and why this helps us remain free to use.
Planning a late summer break for some end-of-the-season sunshine? We've got the pick of the bunch when it comes to finding a destination drenched in sunshine, whether you're looking for a short, medium or long haul escape in October.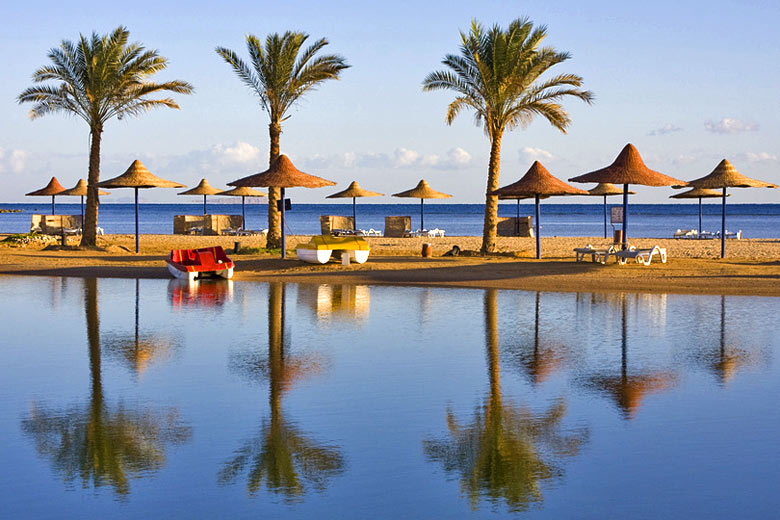 If there's one thing we know here at Weather2Travel.com, it's the importance of sunshine when you're on holiday. Not everyone likes the same temperatures - some prefer warm to hot, for example - and people's interests vary but almost everyone wants sunshine.
It was with this in mind that we set about curating a set of infographics to expertly guide anyone on the hunt for a sunny break in summer, and this collection is our pick of the top places in October. As you can see, it's a really tasty mix of exciting and diverse destinations with something for everyone.
Top 10 sunny destinations in October
Learn out more about the top 10 sunny destinations for October 2023 with our monthly weather guides, inspirational features and recommended travel providers to help you decide where to go on holiday.
1. Red Sea, Egypt
More about Red Sea
Recommended for Red Sea
2. Maldives
More about the Maldives
Recommended for the Maldives
3. Florida, USA
More about Florida
Recommended for Florida
4. Dubai, UAE
More about the UAE
Recommended for the UAE
5. Kenyan coast
Recommended for Kenya
6. Cape Verde
More about Cape Verde
Recommended for Cape Verde
7. Seychelles
More about the Seychelles
Recommended for the Seychelles
8. Cyprus
More about Cyprus
Recommended for Cyprus
9. Antalya coast, Turkey
More about the Antalya Coast
Recommended for the Antalya Coast
10. Gran Canaria, Canary Islands
More about Gran Canaria
Recommended for Gran Canaria
Sunny holiday destinations by month
Check out our top 10 sunny holiday destinations for each month of the year whether you're after summer breaks or winter sun escapes. We'll tell you where to get the best weather, expected flight time and what each destination is most well-known for.
Looking for more? Check out our complete guide to the weather in October and see where we think is the best place to go on holiday at that time.
Explore holidays in the sun for less
Related posts