Cultural Cape Verde: discover the islands' history, music & more
*affiliate links: find out how we are funded and why this helps us remain free to use.
You might head to Cape Verde for the glorious sun and sand, but you'll definitely miss out if you don't dive into the islands' culture as well. So, step out of your hotel to get far more out of your African adventure in this idyllic archipelago.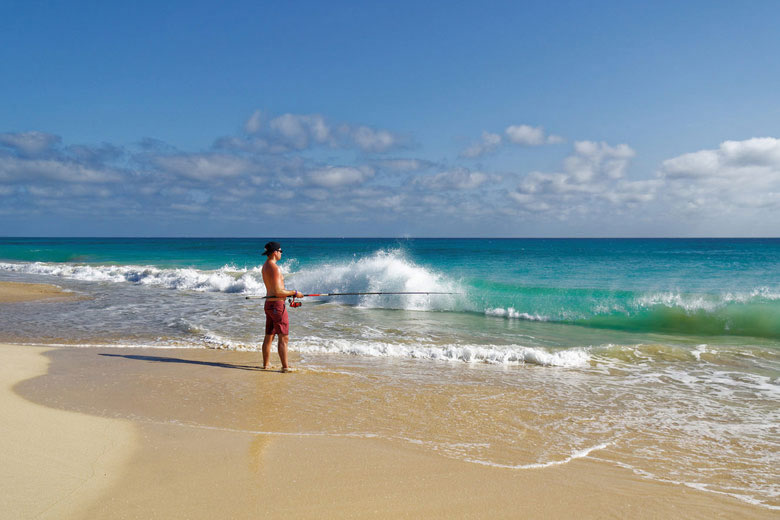 Getting to Cape Verde: the islands boast fabulous weather all year-round and you can book a great value escape with the likes of First Choice*, which departs from UK airports including London Gatwick, Manchester and Bristol.
Why visit Cape Verde?
Cape Verde is made up of 10 volcanic islands (nine of which are inhabited) off the west coast of Africa. A former Portuguese colony until independence in 1975, Cape Verde has an individual character. It's a vibrant destination full of colour, music, cuisine with multiple influences and welcoming, friendly people.
There are two leading islands in Cape Verde: firstly, Sal*, home to the main international airport and a favourite with those who come to enjoy its striking natural landscape, selection of wild beaches and plush resorts. Then there's beautiful Boa Vista*, the third-largest island and a launchpad for exciting activities in Cape Verde.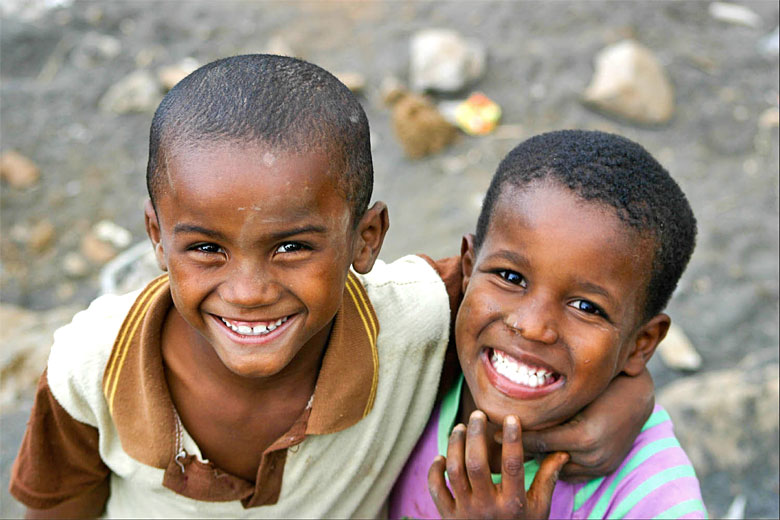 From turtle and whale-watching off the shores of Boa Vista to the colonial architecture of Rabil, sand dunes waiting to be explored and eclectic mix of festivals, music and carnival-like cheer, these islands make the perfect holiday getaway with plenty to keep all ages entertained.
Music
If there's a glue that holds society together and oil that keeps its wheels turning, then it's the magical music that is an almost constant soundscape for the islands' daily life.
As diverse as the islanders themselves, Cape Verdean music varies with the moods of its people. A famous saying is that 'eleven out of ten Cape Verdeans are musicians'.
You can find traditional music in the bars of Santa Maria on Sal or in some restaurants in Sal Rei on Boa Vista; the major hotels usually have entertainment in high season, and if your visit coincides with a festival, then music - and dance - will be unavoidable!
If your mood is upbeat, you will want to seek out some funaná, a frenzied style of music accompanied by accordion and metal scraper. Should you take to the dance floor, bear in mind that you'll need high energy levels to keep up with the locals.
If that sounds too energetic, you will be relieved to take solace in some morna, Cape Verde's most renowned musical form. The islands' long history of emigration and family separation is reflected in the beautiful, haunting notes that emerge from the stringed instruments accompanying emotional lyrics of loss and longing.
Made famous by Cape Verde's 'barefoot diva', Cesária Evora, morna is the true expression of the very soul of the islands. It may be melancholy, but you will surely be moved.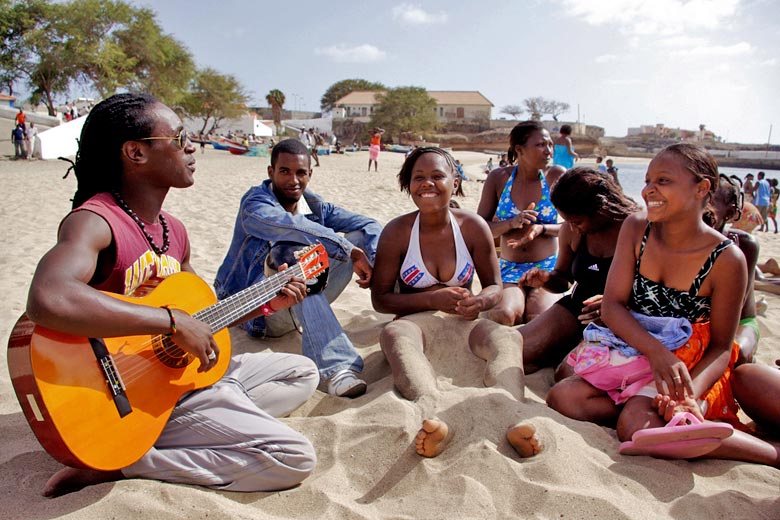 Back to high tempo, Cape Verde is also known for its coladeira, frenetic dance music that jogs along at twice the speed of its mournful cousin, morna.
The name comes from the word 'cola,' meaning 'glue', which refers to the tight clinch of the couples who dance and gyrate to it - yes, they do almost literally stick together. The lyrics are full of humour and highly suggestive - probably just as well that you won't understand them!
Another music specific to Cape Verde, Santiago island in particular, is batuku, which is distinctive for the beating of pillows by women who sporadically rise to engage in solo dancing. This musical style has its roots firmly in the period of slavery.
So, do look out for these wonderful expressions of Cape Verdean identity and culture on your holiday; you may not understand the lyrics, but you'll soon pick up the huge importance of music and dance to the islanders.
Food & drink
For most people, eating and drinking are a big part of any holiday, so what does Cape Verde have to offer? As you might expect from a group of islands, fresh fish features heavily on menus with grouper and many varieties of tuna very popular and quite inexpensive.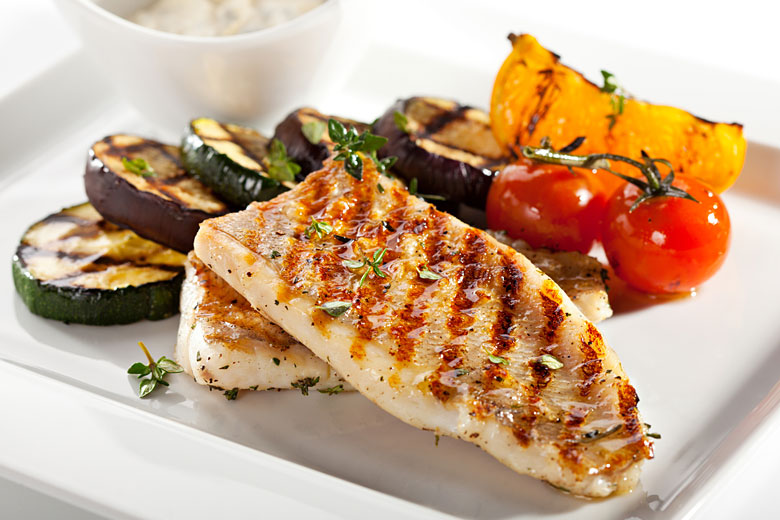 On the smaller islands, fish is caught by tiny boats which are manned by a crew of two: some of the fishermen claim they can tell what is dangling on the end of their line simply by the strength of the 'tug' before they have even seen the catch.
If there is one dish which is the staple of Cape Verde then it is cachupa, a hearty dish which combines maize, beans, cassava and more. A great breakfast dish for the hungry, it's cheap and filling; later in the day, it's often available with chicken, beef or seafood added.
For drinks, the main tourist centres can offer cocktails, but for local specialities you must try grogue, the local spirit distilled from sugar cane.
A more gentle introduction to Cape Verde's alcoholic offerings is ponche, which is flavoured with honey, coconut or other delights. Don't be fooled, however, it's still potent! Try also the wines that come exclusively from the volcanic island of Fogo, though they are readily available across the islands.
Art
Those expecting to find a Louvre or Guggenheim in Cape Verde will be disappointed, as there are no art galleries. But if you want an original souvenir to hang on your wall, help is at hand in the major tourist towns of Santa Maria and Sal Rei.
Typically, the works of local artists capture scenes of beaches, fishing boats and Cape Verdeans going about their daily life.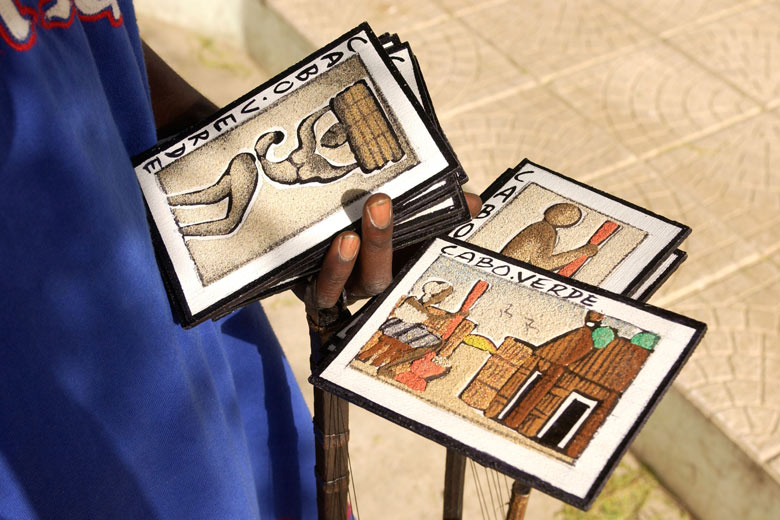 Be aware that many of the artists are actually from mainland Africa, rather than Cape Verde itself, but the inspiration comes from the islands and the subject matter is distinctively Cape Verdean.
Some artists can rustle up an original in less than 24 hours, so don't be afraid to ask them to capture your favourite scene. When you're home, your memento will remind you of the golden sands, year-round sunshine and delightful people that made your trip so memorable.
Weather in Cape Verde
| | Jan | Feb | Mar | Apr | May | Jun | Jul | Aug | Sep | Oct | Nov | Dec |
| --- | --- | --- | --- | --- | --- | --- | --- | --- | --- | --- | --- | --- |
| Maximum daytime temperature °C | | | | | | | | 28 | 29 | 29 | | |
| Days with some rainfall | | | | | | | | 4 | 4 | | | 0 |
| Sea temperature °C | 23 | | | | | 23 | | | | | | |
The above guide is for Sal Rei on the island of Boa Vista, although the weather is similar across the islands. Often renowned as a winter sun destination, Cape Verde is, in reality, truly inviting from January to December.
Find out more about the weather in Cape Verde at any given time of year plus when we think is the best time to go.
Think you could keep up with the locals on the dancefloor? Check out the latest deals on holidays to Cape Verde with First Choice, which offers breaks for every budget.
More about Cape Verde
Cape Verde by month
Jan Feb Mar Apr May Jun Jul Aug Sep Oct Nov Dec
Explore holidays in the sun for less
Be inspired
Get your weekly fix of holiday inspiration from some of the world's best travel writers plus save on your next trip with the latest exclusive offers
We promise not to share your details
Related posts