6 ways to uncover the best of the Seychelles
Check the latest travel advice and current Covid-19 rules and restrictions by country.
With its rare combination of UNESCO World Heritage wilderness, paradisiacal islands, and an enthralling cultural identity, it's not hard to fall for the Seychelles.
While the archipelago's biggest draws, such as the lush Vallée de Mai, are certainly among the most captivating sites here, delving a little deeper can turn a trip into something truly extraordinary.
From the islands' most celebrated areas of natural beauty to the sites and experiences that are a little more under-the-radar, here's your guide to uncovering the best of the Seychelles.
1. Explore the pristine wilderness
Each of this archipelago's mountainous islands flourishes with indigenous trees and lush tropical plant life. From white sand shores scattered with iconic giant granite boulders, rainforest clambers up the steep slopes of their granitic peaks.
The ancient forest of towering Takamaka trees and the endemic Coco de Mer palms is the habitat for indigenous birdlife such as the Seychelles paradise flycatcher, as well as the Seychelles black terrapin and the Aldabra giant tortoise.
These magnificent tortoises can reach up to 120 years of age, and while they're in their highest numbers in the far-flung Aldabra Atoll, populations have been introduced to some of the archipelago's inner islands.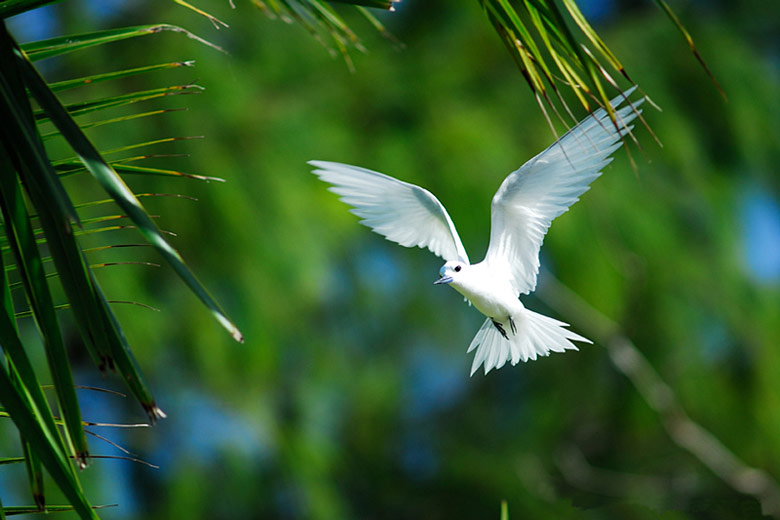 On Mahé, you can come face-to-face with these creatures by paying a visit to the Seychelles National Botanical Gardens.
While you're on Mahé, venture into Morne Seychellois National Park. Taking up more than 20 percent of the island, the park covers 3,045 hectares with Morne Seychellois - the nation's highest peak - rising 904 metres above sea level.
A network of hiking trails winds through the park and up its granite slopes. Maps of these trails are available but visitors are advised to hire a local guide.
Over on Praslin, see the Seychelles' landscape at its best by strolling between the Takamaka trees and Coco de Mer palms of the UNESCO World Heritage listed Vallée de Mai.
You can pick up a map of the hiking trails at the visitor centre but free guided tours are also hosted a couple of times a day.
Fancy exploring the Seychelles? From 24 March 2018, you can fly direct with British Airways from London Heathrow - search and book your flight or holiday to the Seychelles with BA* today.
2. Encounter the marine life
Away from the rainforest, mangroves, and secluded coastlines, there's a whole other side to the Seychelles that many people come here to enjoy.
Beneath the surface of this archipelago's dazzling turquoise waters, there's a thriving environment of coral reefs and diverse marine life.
Whale sharks pass through from July to November, and dolphins and turtles make an appearance year round.
Snorkelling and scuba diving are both exceptionally rewarding across the region, with abundant sites to choose from.
Among these is the Marine National Park around the Coco Islands. These islands lie to the north of La Digue but you can take a boat trip from Praslin.
3. Seek out a deserted beach
Whichever island you stay on, you'll be met with long stretches of white sand where turquoise waters lap the shores and palm trees sway in the breeze with giant granite boulders providing shelter.
However, it can still pay to seek out the region's most coveted beaches where dazzling natural beauty comes with calm waters for swimming in and plenty of seclusion.
On Mahé, pay a visit to Petite Anse, which is celebrated for its prime swimming conditions and exceptional sunsets.
Anse Lazio is perhaps the most acclaimed beach on Praslin for its beauty, but the smaller beach of Anse Georgette is particularly appealing for those in search of more privacy.
Seychelles at a glance
Capital city
Victoria, Mahé Island
Best time to go
April & October
Flight time from the UK
10 hours 15 minutes
Time difference from the UK
GMT +4 hours
4. Meet local artists
It can be easy to focus solely on the wildlife-rich environment and sugar white sand shores here, but to miss out on the cultural side to these islands is to miss an integral part of their identity.
The local culture can be experienced through spending time in the community hubs, visiting the historic sites, and being a part of the celebrations, as well as uncovering the islands' art scene.
A number of small artist studios are scattered across Mahé, where on appointment you can see the artwork, talk to the artist, and buy something to take home.
Michael Adams is the most widely known artist here, having lived and worked on the island since 1972, and having been awarded an MBE in 2001.
More artwork that evokes the vibrancy of the Seychelles can be found at the studio of Gerard Devoud, and there's a focus on sculpture at the studio of Tom Bowers.
5. Celebrate the Seychellois way
To be truly immersed in the islands' culture, coincide your trip with one of the nation's annual celebrations.
The three-day Carnaval International de Victoria sees both the Seychellois community and people from around the world come together for a street party complete with exuberant dancing, colourful costumes, and a parade.
After taking place each April for a number of years, the carnival was amalgamated with Festival Kreol. Held each October, this event is now the nation's biggest, showcasing Creole culture through colour, sound, and flavour.
6. Venture beyond the main islands
Mahé and Praslin are the Seychelles' two biggest islands, and where most of the people here live, but as an archipelago of 115 islands there are many more to explore.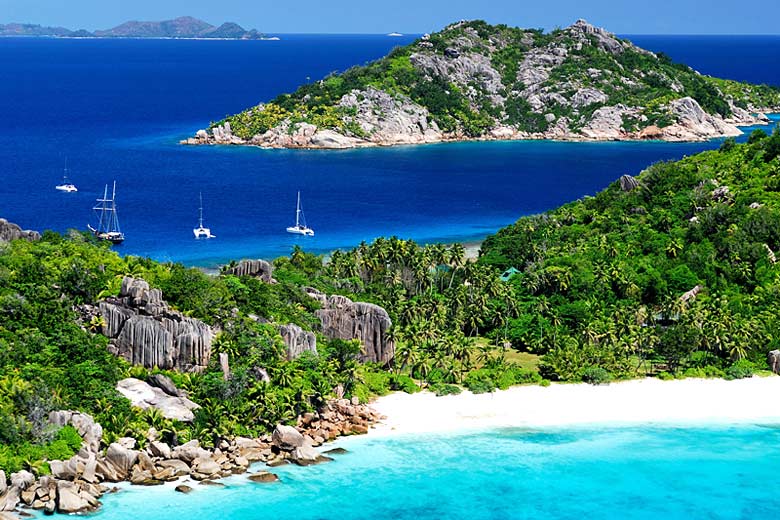 Some of the inner islands are easy to reach from Mahé and Praslin with passenger boats setting off from the islands' harbours each day.
From Praslin, join an excursion over to Curieuse Island, which is distinguished by its red earth and home to the rare Coco de Mer tree, a population of Aldabra giant tortoises, endemic birdlife and nesting turtles.
Visitors usually follow the forest trail from Baie Laraie, where the boats come in, to Anse St Joseph on the other side.
While some islands can be visited in a day, venturing further means staying on one of the more remote island resorts.
These islands can offer some of the most rewarding experiences as they provide a gateway to some of the Seychelles' most incredible landscapes, beaches, and secluded spots where marine life flourishes.
You're unlikely to need much persuasion to pack your bags for the Seychelles, and the launch of British Airways' new route to the main island of Mahé twice weekly from London Heathrow is even more of an incentive. Check out the latest fabulous fares to this Indian Ocean charmer with BA, and don't forget to find out more about the weather in the Seychelles, and see when we think is best time to go for ultimate exploring conditions.
More about the Seychelles
Jan Feb Mar Apr May Jun Jul Aug Sep Oct Nov Dec
Be inspired
Get your weekly fix of holiday inspiration from some of the world's best travel writers plus save on your next trip with the latest exclusive offers
We promise not to share your details
Related posts
*affiliate links: find out how we are funded and why this helps us remain free to use.