Iberostar weather guide: Find hotels by temperature & sunshine
*affiliate links: find out how we are funded and why this helps us remain free to use.
Looking for an Iberostar resort with idyllic weather at the right time of year for your next holiday? Try our bespoke Iberostar hotel finder based on the weather, and let us point you in the right direction across Europe and the Med in 2023/2024.
Please select at least one option from the menu above and your results will be displayed below. If you're unsure about where to start, begin with the type of weather you're hoping for as this will show the best time to visit each of Iberostar's hotels and resorts criteria based on your preferred conditions.
Iberostar Hotels & Resorts by region
Find out more about Iberostar's portfolio of hotels and resorts in Europe and the Mediterranean. From family friendly bases to luxurious adults only retreats, we look at the options you have when deciding which Iberostar resort to book for your next holiday.
Search for hotels by weather >>

Balearic Islands, Spain
As a Spanish company, it's no great surprise that the highest density of Iberostar hotels and resorts can be found in the Balearics. More precisely, in Majorca, where there are 15 properties dotted across the island with something for all tastes and budgets - all inclusive, family friendly, adults only... the list goes on.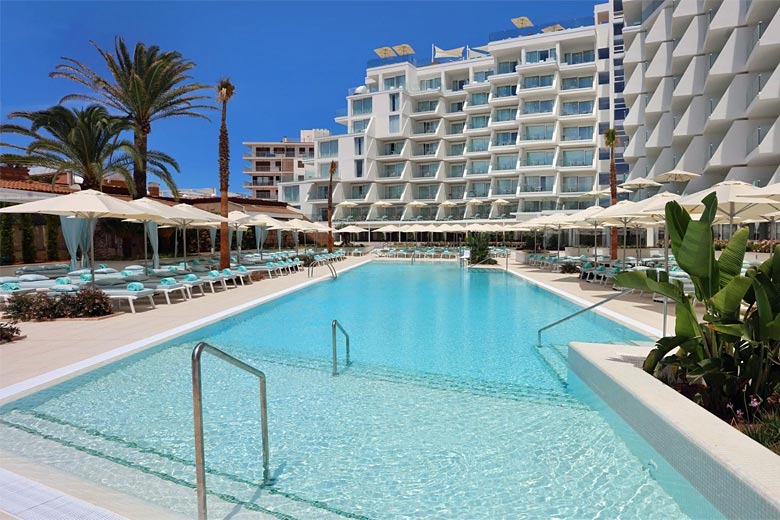 Choose from seven hotels in and around Alcudia to the northeast of the island, while five can be found close to Palma, and the rest dotted along the east coast. Then there's the sophisticated adults only resort found in Ibiza, which was recently renovated and promises grown up fun in a laid back environment right by the beach on the White Isle.
Ibiza weather
Majorca weather
Browse hotels in the Balearics >>

Bulgaria
Bulgaria may not the first place you think of when considering a beach break but it really can offer you sun, sea and sand in abundance. The aptly named Sunny Beach is the leading resort on Bulgaria's Black Sea coast, and Iberostar has one seriously well equipped family friendly retreat to make your stay a memorable one.
While the weather in Bulgaria is pleasantly hot with lots of sunshine, especially in summer, it's also a great value destination for those on a bit of a budget. Book your all inclusive stay at Iberostar's four-star rated resort, and you won't even need to worry about paying for all those little extras while you're there.
Sunny Beach weather
Canary Islands, Spain
This eternally popular archipelago, not far off the coast of west Africa in the Atlantic Ocean, is a big hit with sun seekers all year round. Thanks to its consistent climate, which only fluctuates marginally from season to season, the Canaries attract those after everything from the fresh seafood to the long open beaches of Fuerteventura and other worldly hiking opportunities in Teide National Park, Tenerife from January to December.
The Canary Islands also see the second largest collection of Iberostar properties in Europe after the Balearic islands, with 12 sprinkled across the beloved islands of Tenerife (seven), Fuerteventura (three) and Lanzarote (two). Find your stylish home-from-home with options for all interests, be it a couples break, family holiday or group getaway.
Fuerteventura weather
Lanzarote weather
Tenerife weather
Browse hotels in the Canaries >>

Planning your Iberostar break?: Don't miss our collection of Iberostar deals and exclusive discounts to help you get that room for less in 2023/2024.
Cape Verde
Another Atlantic Ocean archipelago, Cape Verde is becoming increasingly popular as more people wise up to its platinum shores, fabulous sunshine and great value. The third largest island of Boa Vista is renowned for its desert-like landscape, crystal clear waters and soft sandy beaches.
It's also where you'll find Iberostar's only Cape Verdean resort. This family friendly hotel offers all inclusive stays complete with a spa, sport facilities, kids' clubs and stunning beachfront swimming pools. Go for the wonderful weather all year round - stay for the comfortable rooms, sea views and plethora of activities for all ages.
Boa Vista weather
Browse hotels in Cape Verde >>

Greece
Greece needs no introduction as a holiday destination: it has long welcomed those keen to experience its incredible Mediterranean beaches, pretty white washed towns, hot and sunny weather, and rich, tasty cuisine. Greece also serves up warming sunshine all year round. While summer is the sizzling time to go, the heated pools on offer from Iberostar ensure you can still take a dip in winter as well!
Iberostar has two properties in Greece, both on the country's largest island of Crete. The four-star rated resorts have facilities for families and groups, with direct beach access, spa treatments, and immaculately manicured gardens to explore.
Crete weather
Hungary
Unlike the destinations already mentioned across Europe and the Med, Iberostar's residence in Hungary is less about the beach and all about the city. Based in the buzzing capital of Budapest, this five-star rated hotel offers ultra modern rooms and haute cuisine in a great location, all wrapped up in Spanish hospitality.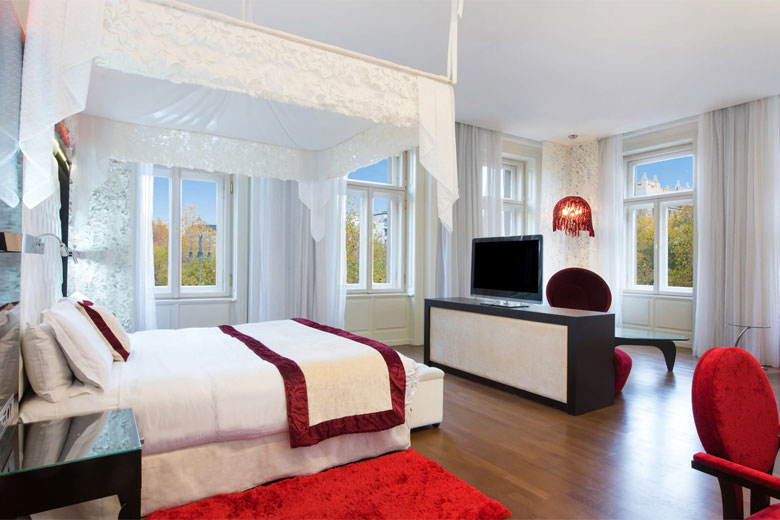 You don't often take a city break exclusively for the weather, which helps make this city by the Danube a wonderful destination to visit at any time of year. While summers are delightfully warm and sunny, can you really beat a crisp winter getaway with the Christmas market and cosy ruin bars to try?
Budapest weather
Montenegro
The small Balkan state of Montenegro is a scenic treat with a rugged interior, Instagrammable medieval towns and charming beaches lapped by the turquoise waters of the Adriatic. It offers holidaymakers something different from the big sprawling coastal resorts of mainstream destinations with the guarantee of delightful weather, especially in summer.
Iberostar has three properties in and around the stunning Bay of Kotor. There are two four-star and one new five-star resorts to choose from, each located on the waterfront and equipped with water sport facilities, swimming pools and plenty to keep families entertained. For a memorable stay with a difference, you can't go beat Iberostar in Montenegro.
Budva weather
Browse hotels in Montenegro >>

Morocco
Majestic Morocco is an enchanting country that bewitches visitors with its colourful character, warm and welcoming people, and variety of landscapes, from its Mediterranean and Atlantic coasts to its desert oases and rocky Atlas Mountains. In a fitting tribute to Morocco's diversity, Iberostar operates three strikingly different resorts across the country.
From the beaches of Berkane in the northeast to the lively souks and winding streets of Marrakech, and port of Agadir on the southwest coast, you have three very distinct destinations to choose from when it comes to staying with Iberostar in this sun drenched North African nation. The best bit? Morocco really is special all year round, whether you you want to serious heat of summer or fresher, warming winter sun.
Agadir weather
Marrakech weather
Portugal
The Portuguese capital has been steadily pulling in city breakers over the past few years, and it's also where you'll find Iberostar's only property in Portugal. Whether you're going for a ride on the trademark yellow trams, to bite into signature pasteis de natas (famed custard tarts), explore the Moorish castle or medieval ruins, or visit some of the wonderful galleries and museums, you won't be disappointed.
Book your Lisbon accommodation at Iberostar's five-star rated urban hideaway a sophisticated place to stay in the heart of the action, complete with outdoor swimming pool and spa. Lisbon makes for a great escape at any time of year, although early to late summer is undoubtedly the best time to go.
Lisbon weather
Spain
In case you were wondering, mainland Spain hasn't been forgotten. Sunny España is home to eight Iberostar properties, which offer a mix of service levels (such as optional all inclusive), spas, golf courses, family activities and more.
You can choose from three hotels in Malaga, two in historic Cadiz, and one each in Madrid, Huelva, and - of course - Barcelona.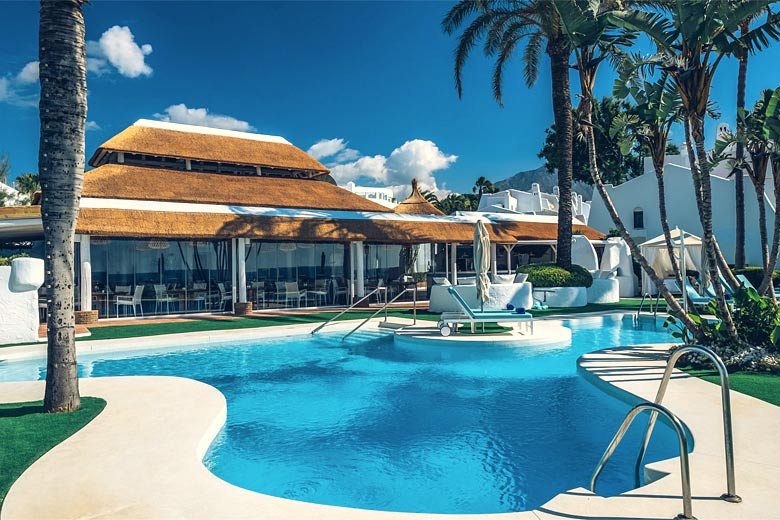 Spain is one big, diverse country, which means the weather can vary from north to south, east to west. While Barcelona is a little cooler than Malaga, for example, all of the destinations Iberostar has planted roots in enjoy sunshine all year round, and make for excellent holiday hideaways, be it for a few nights or two weeks indulging in some 'me time'.
Barcelona weather
Madrid weather
Malaga weather
Tunisia
Fascinating history, terrific watersports, lashings of sunshine and five Iberostar resorts can all be found in the sliver of Tunisia, North Africa. Tunisia is also immensely good value with some fantastic deals on stays at each of Iberostar's family friendly, beachfront properties.
The coastal resort towns of Sousse, Djerba, Hammamet, and Mahdia are home to the collection of four and five-star resorts. We're talking spacious, well kept grounds with outdoor swimming pools, beach access and exceptional views, ready and waiting all year round.
Djerba weather
Hammamet weather
Sousse weather
Whether you're after blazing sunshine or merely warm, pleasant conditions, hopefully you've found your dream resort with our Iberostar hotel finder based on the weather. Planning to book your stay? Don't miss our selection of exclusive and online only Iberostar deals on stays throughout 2023/2024.
Explore holidays in the sun for less