Where to go on holiday in March 2019 for the best weather
Deciding where to on holiday in March 2019 might be slightly frustrating as you can see spring waiting in the wings but not quite ready to make its debut and open up options closer to home. That said, there are still a variety of places within easy reach that offer great holiday weather. March is also the final opportunity for a true winter sun holiday, not to mention a terrific time to getaway before crowds grow and prices soar.
Where to go on holiday in March 2019: top five destinations
Although the weather may be on the turn it's definitely not yet fully committed to spring, which can make deciding where to go on holiday in March a little confusing. For example, the Algarve, which is technically the sunniest destination in Europe at this time, would be an ambitious beach destination, while the often reliable coast of Dubai is still a little chilly for swimmers, and the winter haven of Thailand descends into seriously sweaty territory, with uncomfortable levels of heat and humidity.
So, where does this leave you when choosing where to go on holiday in March? Read on to discover our pick of five top destinations at this time of year: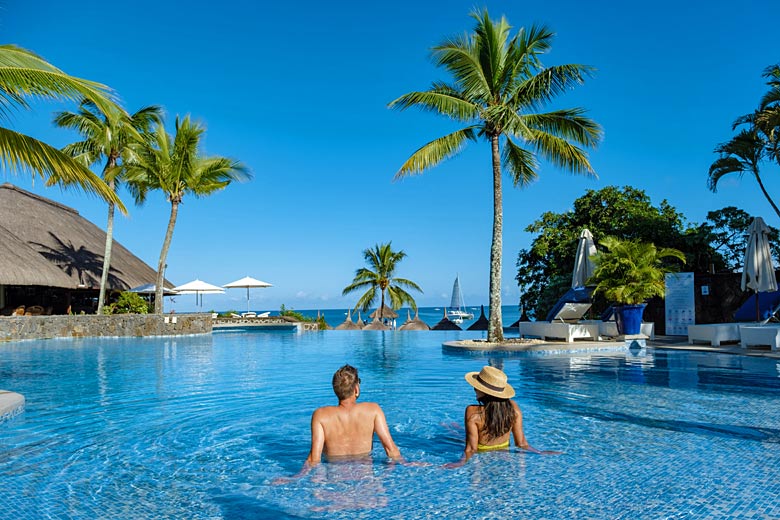 1. Maldives
Flight time from London: 10 hours
Daily high: 31°C
Hours of sunshine: 9
Sea temperature: 29°C
This one is for heat seekers after somewhere to go on holiday in March for truly hot, tropical, beach conditions. With temperatures in the low thirties, very high heat and humidity, and extreme UV levels, the Maldives is as stunning as it is ferocious in March, so it's all about playing safe here.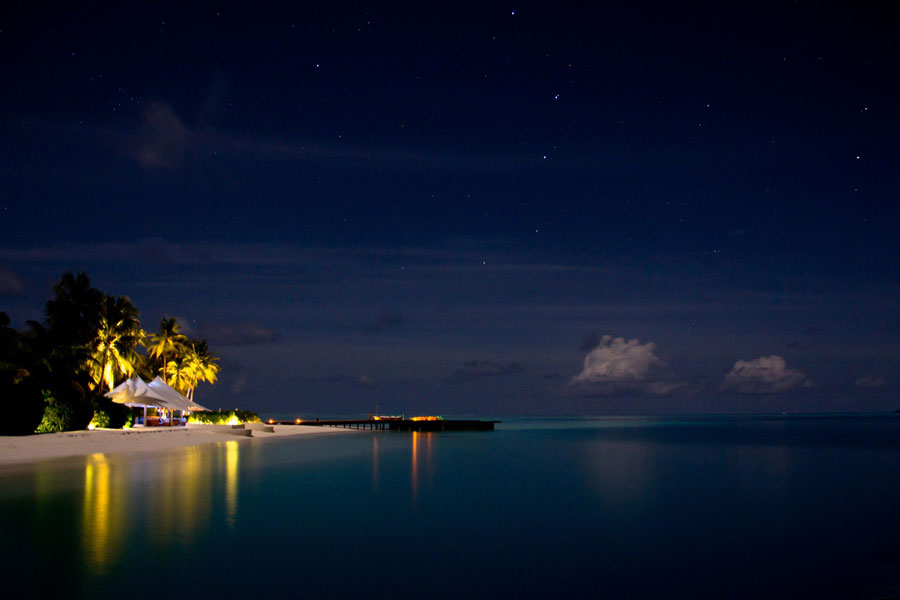 Days are largely sunny and long although as it's coming to the end of the dry season, you may well encounter the odd shower, but nothing that's likely to ruin your fun. You'll find some respite at night, when temperatures cool marginally, dipping to around 25°C, and sea breezes keep the air flowing. March is a great time to visit the Maldives as you get the best of both worlds: the heat from the impending wet season without the torrential rain, which starts in earnest in May.
Search holidays with Mercury Holidays >>

2. Marrakech, Morocco
Flight time from London: 4 hours
Daily high: 22°C
Hours of sunshine: 8
Spring is one of the best times of the year to visit Morocco, especially for those deciding where to go on holiday in March who are keen to get outdoors. Benefiting from the rains of winter but before the heat of summer kicks in, the land comes alive with new shoots and wild flowers aplenty, particularly in the regions of the Atlas Mountains.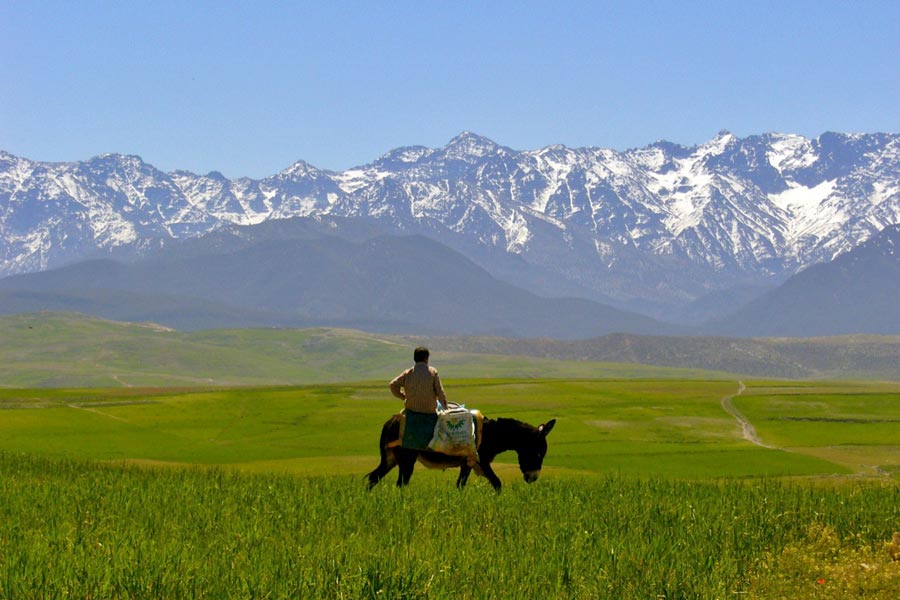 Marrakech is a fabulous base for getting under the skin of this enchanting country. Make the most of the comfortable daytime temperatures with visits to historical sites such as the Ben Youssef Madrasa and the landscaped grounds of Jardin Majorelle, before taking a trip into the foothills to see the Ouzoud Falls or the picturesque village of Imlil in the high Atlas. Once more, just remember your layers as the temperature drop as low as 9°C in Marrakech by night, and even lower in the mountains.
Find Marrakech holidays with Thomas Cook >>

Read more: What to do in Marrakech & Marrakech day trips
3. Miami, Florida, USA
Flight time from London: 10 hours
Daily high: 25°C
Hours of sunshine: 9
Sea temperature: 24°C
Miami in the Sunshine State of Florida is truly superb in springtime and definitely worth considering when deciding where to go on holiday in March. Days are long and largely clear, while day times are comfortable and warm. There's low heat and humidity, so it doesn't get sticky, and nighttimes remain pleasant at 18°C. There is a slim chance of encountering a shower or two but nothing that should put you off. The sea, which benefits from the passing gulf stream is also enjoyably warm.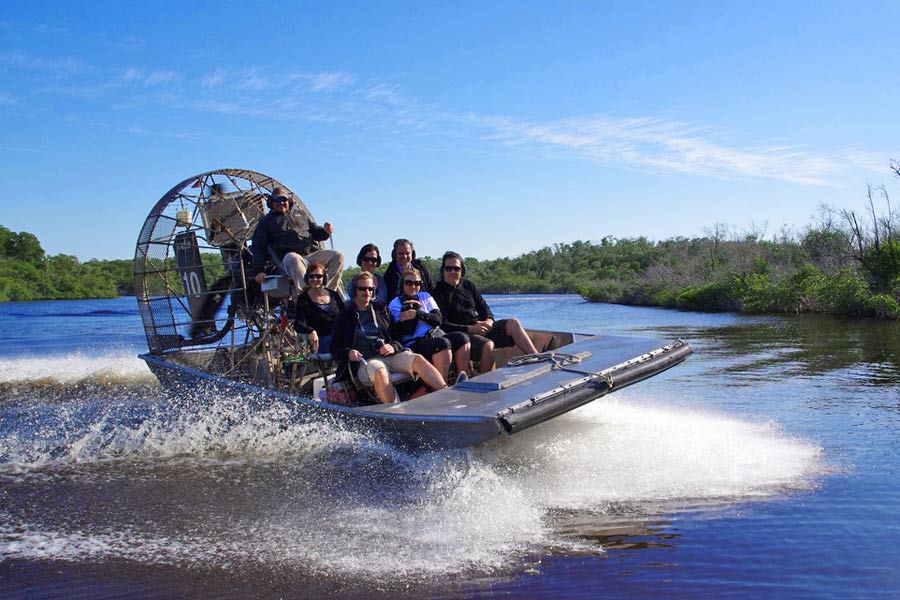 Go for the retro chic of this diverse city, where you'll find the art deco attractions of Ocean Drive rubbing shoulders with the bars and cafes of Little Havana, not to mention countless ways to have fun in the sun from swimming and surfing at Miami Beach to exploring the Everglades National Park.
Search Miami holidays with British Airways >>

Read more: Where to go and what to see in Miami
4. Grenada
Flight time from London: 12 to 14 hours
Daily high: 29°C
Hours of sunshine: 8
Sea temperature: 27°C
This is an easy win for those thinking about where to go on holiday in March for that idyllic beach break. Days are long and mainly sunny, with just a small chance of light rain even though March is still in the dry season. Temperatures are delightful, and the sea is perfect for snorkelling and swimming. The only danger comes with the UV which is extreme at this time, so just remember to slap on the SPF.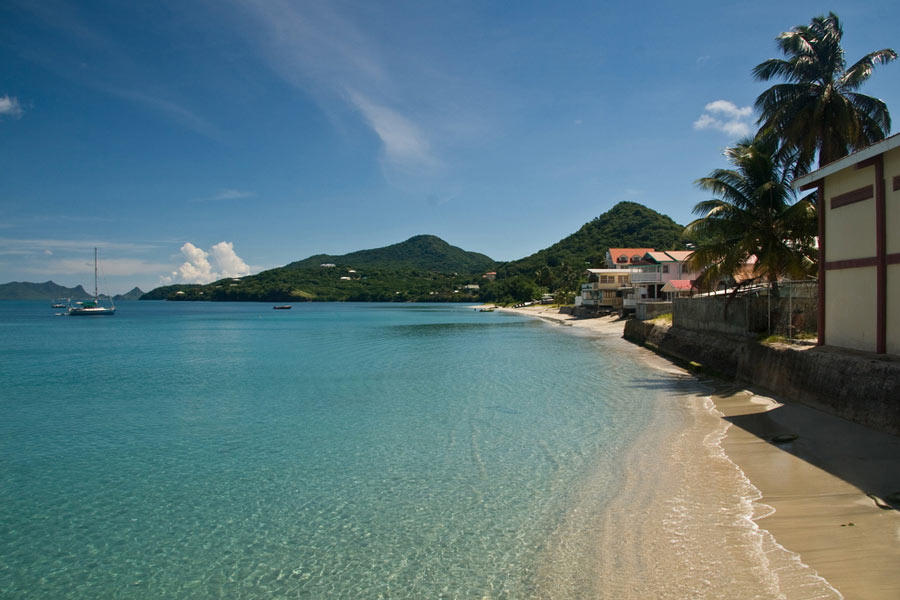 Crucially, Grenada is less developed than some other Caribbean islands, so you won't find as many big resorts or bustling beaches - it's more about laid back guest houses and quiet bays. Then there's the rich rainforest which covers the majority of the island that's ripe for hikers and nature lovers. Grenada ticks so many boxes it really is a must when considering where to go on holiday in March.
Browse Grenada holidays with Sandals >>

5. La Palma, Canary Islands
Flight time: 4.5 hours
Daily high: 16°C
Hours of sunshine: 6
Sea temperature: 19°C
La Palma is the fifth largest Canary Island, and much less popular in terms of the number of people who go there, which makes it a great option if you're looking for somewhere to go on holiday in March that's perhaps a little different. Weather wise, there is a hint of the tropical about La Palma, which is by far one of the cooler and greener islands.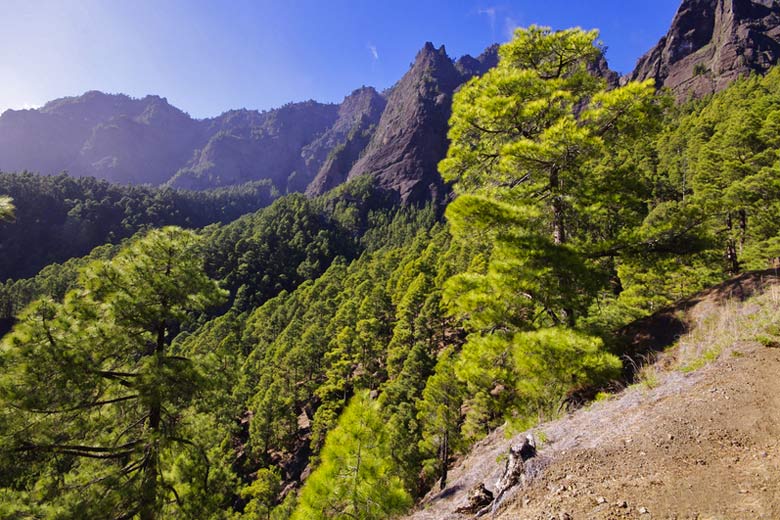 Days in March may not be hot but they offer sunshine and are free from heat and humidity. You could catch a shower or two so it's definitely worth packing some waterproofs, especially if you plan on exploring the island by bike or on foot. The sea is really too cold to enjoy, so if the quieter, less developed shores of La Palma have you interested go for the rainforest trails that crisscross the island and offer dramatic scenery.
Find La Palma holidays with TUI >>

Read more: La Palma guide: Discover the lesser known Canary Island
Where to go on holiday in March: alternative destinations
If you want somewhere to go on holiday in March that's all about the beach, we have a few more suggestions including Oman. This beautiful country is incredibly diverse with all sorts to offer holidaymakers. Go in March before the serious heat builds, when you can bask in nine hours of unbroken sunshine and temperatures that head up to 29°C. There's only moderate heat and humidity and evenings remain warm at around 20°C. The sea is also pleasant at 24°C - ideal for splashing about or even taking a boat trip to seek out some dolphins.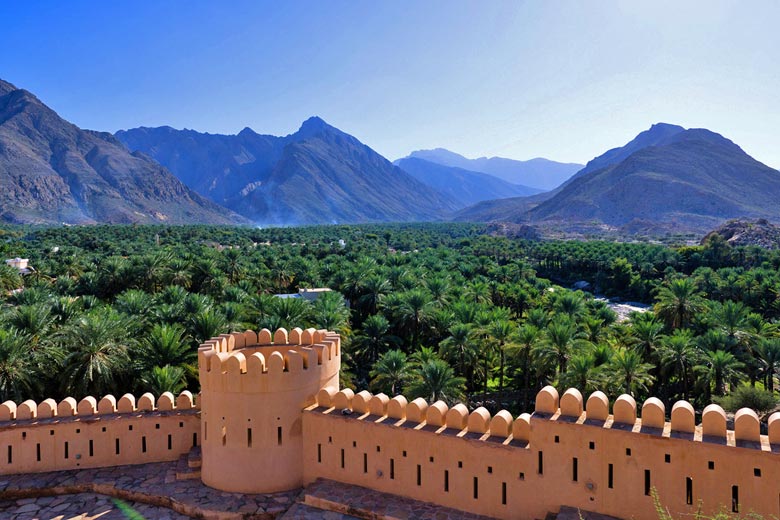 Finally, the Indian Ocean offers some real gems in March. From the beaches of Goa on India's west coast to the backwaters of Kerala, Sri Lanka, and Seychelles, you can expect some truly delightful weather, perfect if you're deciding where to go on holiday in March for a touch of the exotic. As a general rule, it's hotter and drier in the northern places, moving down from Goa to the Seychelles, where it is about two degrees cooler with slightly less heat and humidity, and noticeably more rain. The sea temperatures remains consistently high in all between 28°C and 29°C.
The real difference between the destinations is financial: if you're on a budget, head to Goa, Kerala or Sri Lanka, but if you're in the mood for some luxury make for the Seychelles.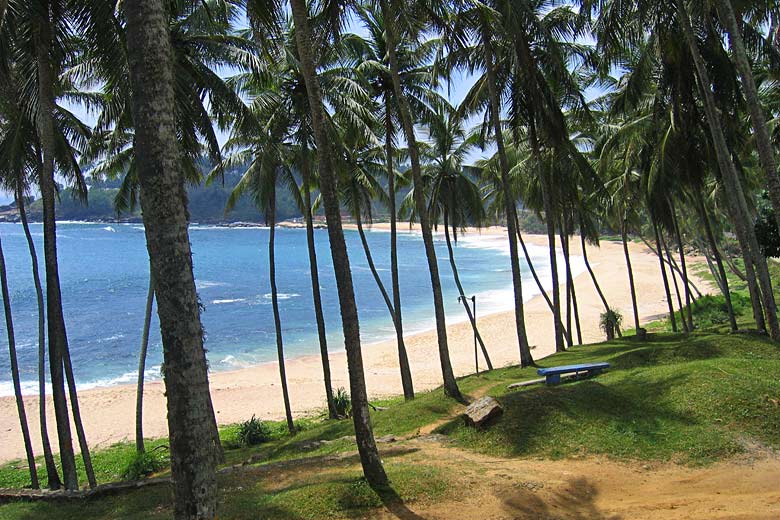 You can only decide where to go on holiday in March once you know what it is you want to do and how far you're prepared to travel. If you need a beach fix, you don't have the options that open up across Europe and the Med from April onwards, but for those who just want to get outdoors there are loads of destinations closer to home, such as Morocco, the Canaries and southern Europe, just waiting to be explored.
If you're still unsure about where to go on holiday in March 2018, you can read more about the weather in March with us or visit our travel deals and discounts sections for the very latest offers to help you escape.
Destination ideas for March 2019
Month: March
Daytime temperature: 22 - 28°C [remove]
Sunshine hours: 8 hours or more [remove]
Sea temperature: 25°C or warmer [remove]
| Rank | Rating | Score | Destination |
| --- | --- | --- | --- |
| 1 | | 100% | Bahamas |
| | | 100% | British Virgin Islands |
| | | 100% | Chile |
| | | 100% | Cuba |
| | | 100% | Guadeloupe |
| | | 100% | Jamaica |
| | | 100% | Martinique |
| | | 100% | Montserrat |
| | | 100% | Puerto Rico |
| | | 100% | Queensland, Australia |
| | | 100% | St Lucia |
| | | 100% | St Vincent and the Grenadines |
| | | 100% | Virgin Islands |
| | | 100% | Wake Island |
| 15 | | 97% | Comoros |
| | | 97% | French Polynesia |
| | | 97% | Mayotte |
| | | 97% | New South Wales, Australia |
| | | 97% | South Africa |
| | | 97% | Turks and Caicos |
| | | 97% | Vietnam |
| 22 | | 96% | Florida, United States |
| | | 96% | Hawaii, United States |
| | | 96% | UAE |
| 25 | | 94% | Anguilla |
| | | 94% | Antigua |
| | | 94% | Barbados |
| | | 94% | Belize |
| | | 94% | Dominica |
| | | 94% | Dominican Republic |
| | | 94% | Grenada |
| | | 94% | Mauritius |
| | | 94% | Panama |
| | | 94% | Saba |
| | | 94% | Sint Eustatius |
| | | 94% | Sint Maarten |
| | | 94% | St Barthelemy |
| | | 94% | St Helena, Ascension and Tristan da Cunha |
| | | 94% | St Kitts and Nevis |
| | | 94% | St Martin |
| | | 94% | Sudan |
| 42 | | 92% | Angola |
| | | 92% | Brazil |
| | | 92% | East Timor |
| | | 92% | Honduras |
| | | 92% | Indonesia |
| | | 92% | Madagascar |
| | | 92% | New Caledonia |
| | | 92% | Northern Mariana Islands |
| | | 92% | Reunion |
| | | 92% | Vanuatu |
| 52 | | 90% | Mexico |
| | | 90% | Oman |
| 54 | | 89% | Bali, Indonesia |
| | | 89% | Bonaire |
| | | 89% | Cancun and Riviera Maya, Mexico |
| | | 89% | Cayman Islands |
| | | 89% | Colombia |
| | | 89% | Curacao |
| | | 89% | Ecuador |
| | | 89% | Haiti |
| | | 89% | Lombok, Indonesia |
| | | 89% | Malaysia |
| | | 89% | Marshall Islands |
| | | 89% | Mozambique |
| | | 89% | Philippines |
| | | 89% | Thailand |
| | | 89% | Trinidad and Tobago |
| 69 | | 88% | Egypt |
| 70 | | 86% | Federated States of Micronesia |
| | | 86% | Guam |
| | | 86% | Guyana |
| | | 86% | Nicaragua |
| | | 86% | Papua New Guinea |
| | | 86% | Seychelles |
| | | 86% | Sierra Leone |
| | | 86% | Solomon Islands |
| | | 86% | Taiwan |
| 79 | | 85% | Argentina |
| | | 85% | Saudi Arabia |
| | | 85% | Uruguay |
| 82 | | 83% | Bangladesh |
| | | 83% | Costa Rica |
| | | 83% | Djibouti |
| | | 83% | India |
| | | 83% | Maldives |
| | | 83% | Palau |
| | | 83% | Sri Lanka |
| 89 | | 82% | China |
| 90 | | 81% | Congo-Brazzaville |
| | | 81% | Equatorial Guinea |
| | | 81% | Fiji |
| | | 81% | Ghana |
| | | 81% | Samoa |
| | | 81% | Suriname |
| 96 | | 80% | Cape Verde |
| | | 80% | Sharm el Sheikh, Egypt |
| 98 | | 79% | Norfolk Island |
| | | 79% | Pakistan |
| 100 | | 78% | Aruba |
| | | 78% | Burma |
| | | 78% | Cambodia |
| | | 78% | Goa, India |
| | | 78% | Guinea |
| | | 78% | Kenya |
| | | 78% | Kerala, India |
| | | 78% | Tanzania |
| | | 78% | Venezuela |
| 109 | | 75% | American Samoa |
| | | 75% | Benin |
| | | 75% | Brunei |
| | | 75% | Cameroon |
| | | 75% | French Guiana |
| | | 75% | Gabon |
| | | 75% | Liberia |
| | | 75% | Northern Territory, Australia |
| | | 75% | Singapore |
| | | 75% | Togo |
| 119 | | 74% | Western Australia, Australia |
| 120 | | 72% | Israel |
| | | 72% | Jordan |
| | | 72% | Qatar |
| | | 72% | South Australia, Australia |
| 124 | | 71% | Peru |
| 125 | | 70% | Sao Tome and Principe |
| 126 | | 67% | Bahrain |
| | | 67% | El Salvador |
| | | 67% | Guatemala |
| | | 67% | Guinea-Bissau |
| | | 67% | Kuwait |
| | | 67% | Namibia |
| | | 67% | Pitcairn Island |
| | | 67% | Senegal |
| | | 67% | Western Sahara |
| 135 | | 64% | Nigeria |
| | | 64% | Victoria, Australia |
| 137 | | 63% | Japan |
| 138 | | 61% | Cook Islands |
| | | 61% | Fuerteventura, Canary Islands, Spain |
| | | 61% | Georgia, United States |
| | | 61% | Morocco |
| | | 61% | Niue |
| | | 61% | Tonga |
| | | 61% | Tunisia |
Metric (°C / mm) | Imperial (°F / inches)
Where to go on holiday for the best weather
Get FREE travel offers
Sign up to receive the latest deals and exclusive discounts on holidays, flights, hotels and more, plus inspiration on where to go when
We promise not to share your details