Which Canary Island is right for you?
Here at Weather2Travel.com, we frequently reference the Canary islands* in one form or another, simply because there's always somewhere great for someone year round, be it a beach holiday in summer or a hiking trip in winter. We've asked our resident Canarian expert, Matthew Hirtes, to share his tips on each of the popular and lesser known destinations to help you decide which Canary Island is right for you.
Which Canary Island?
There are seven Canary Islands in total. Each offers something different. So which one suits your holiday needs? Let's find out, island by island, in descending size order: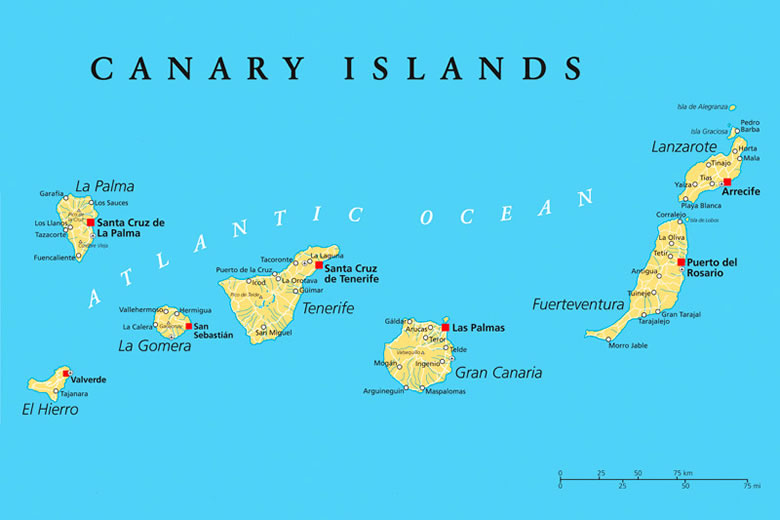 Tenerife
Main attractions: Loro Parque, Siam Park
Who goes: 18-30, families, mountain climbers
Best for: clubbing, eating out, trekking
Mispronounced by tourists ever since establishing itself as a holiday hotspot in the 1960s, Tenerife's the largest of the Canary Islands (it's really 'Tenner-re-fey' rather than 'Tenner-reef'). Tenerife* may be the most populated island in Macaronesia, but its capital Santa Cruz de Tenerife feels distinctly provincial, yet it towers over the rest of Spain, with its 3,178m-high El Teide - the country's tallest mountain.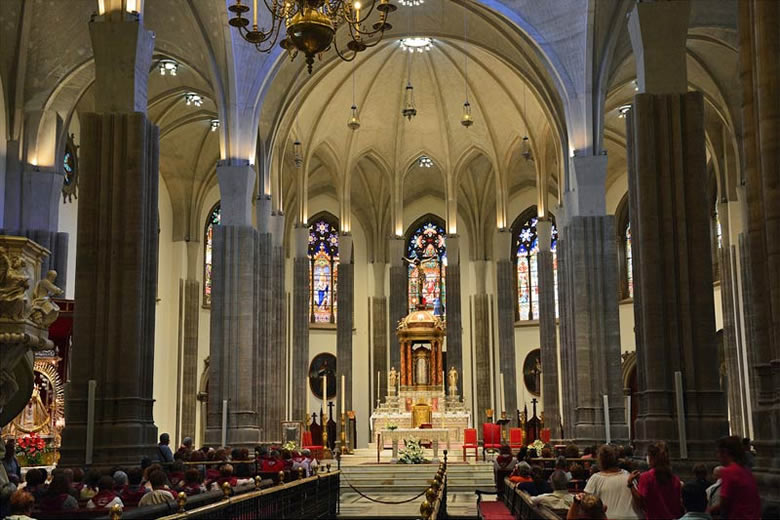 For a breath of fresh air from the purpose built southern resorts of Las Americas and Los Cristianos, hit the north of the island. In particular, the beautifully preserved university town of San Cristobal de La Laguna. Also, look out for guachinches in Tenerife's north. These are temporary restaurants which specialise in traditional Canarian cuisine, and they only receive a licence if they also produce their own wine.
Fuerteventura
Main attractions: Oasis Park Fuerteventura, Acua Waterpark Corralejo
Who goes: couples, families, surfers
Best for: beaches, water sports, winter sun
Whenever there's a top 10 beaches article published, chances are Fuerteventura's playas will feature. Particularly the 11 km long stretch of shoreline belonging to Corralejo in the north of the island. These are just some of the 150+ beaches on Fuerteventura*.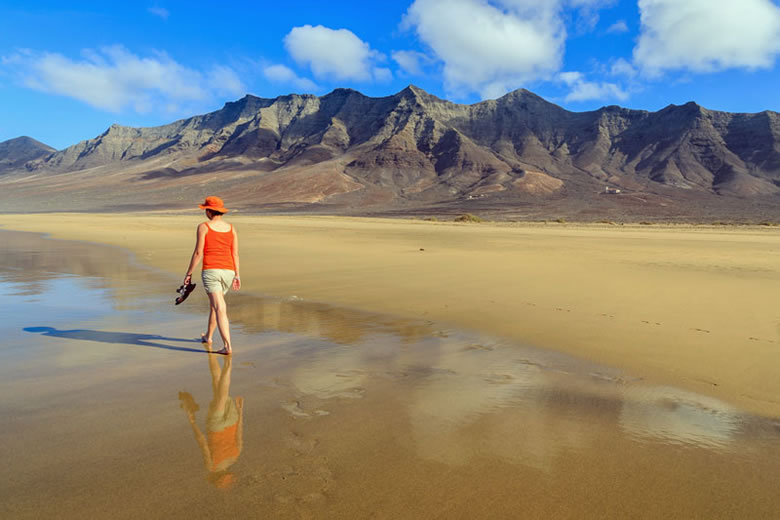 Another interesting stat for you: there are more goats on the island than people. The capital Puerto del Rosario was even known as Puerto de Cabras (Port of Goats) up until 1956. As well as breeding goats for their meat, locals produce the prizewinning majorero cheese from the animals' milk.
For a contrast from the totally tropical beaches and goat-grazing interior, head to the wild west and Cofete. Here, you'll find Villa Winter, a property built on land granted to the German owner by Spanish dictator Francisco Franco. It's an estate shrouded in mystery.
Gran Canaria
Main attractions: Aqualand Maspalomas, Palmitos Park
Who goes: 18-30, cyclists, families
Best for: clubbing, diving, golf
Welcome to a continent in miniature, where lush banana plantations of the north give way to the Sahara-like dunes of the south of the island's Maspalomas. Gran Canaria* boasts an average annual temperature of 22°C, with the thermometer not dipping much below 20°C, even at night, which has spawned another nickname: that of the Island of Eternal Spring.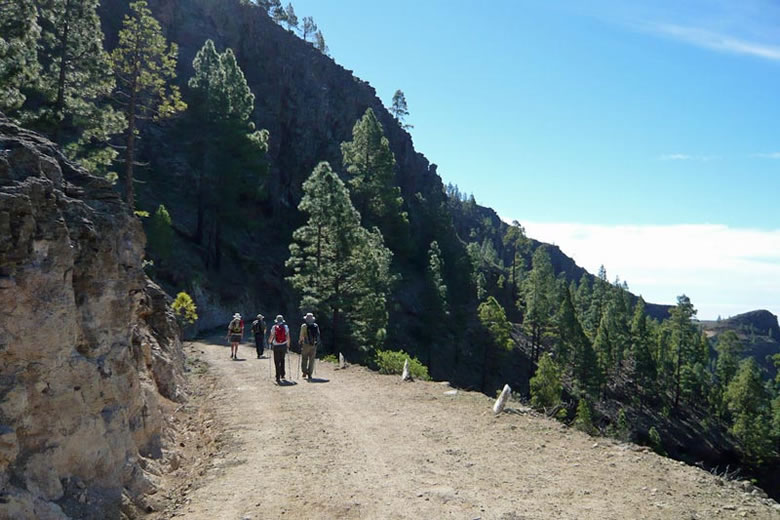 Capital Las Palmas de Gran Canaria has a laid back Latin feel, not for nothing is it known as Little Havana. While the 1970s-style development gave the likes of Playa del Inglés a bad name, there has been some recent gentrification which makes it rather easier on the eye. To discover a world away from the resorts, try out the island's very own Camino de Santiago which stretches 75 km from Maspalomas to Gáldar in the north west.
Lanzarote
Main attractions: Rancho Texas Lanzarote Park, Aquapark Costa Teguise
Who goes: couples, cyclists, families
Best for: beaches, mountain-biking, wine
When you see Lanzarote's volcanic landscape (a restaurant in the lunar-looking Timanfaya National Park uses the heat to grill meat) for the first time, you'll be amazed the locals thought of planting vines. But there's a wine region, La Geria, which, along with Tenerife, produces the most highly-regarded Canarian vintages. Not that it's all dry and dusty, with verdant Haría in the north of the island home to the Valley of a Thousand Palms.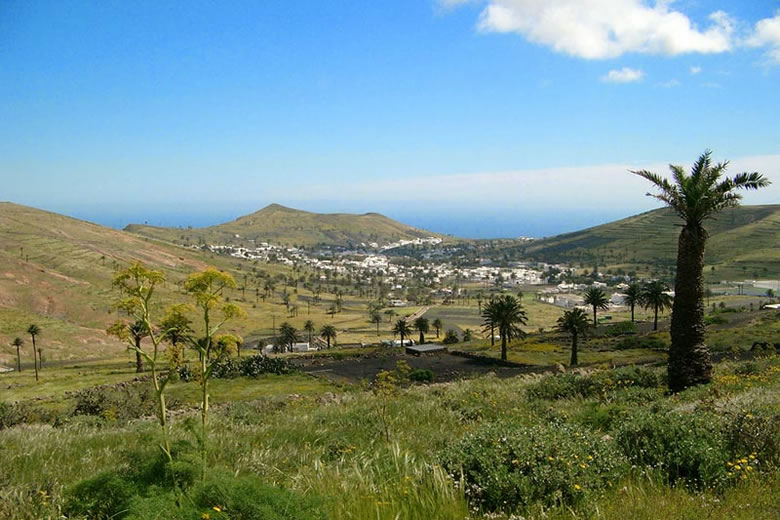 One of the most unspoilt of the islands popular with tourists, Lanzarote* wouldn't be what it is without the enduring influence of César Manrique (1919-1992). The artist-cum-architect wanted to preserve the traditions of his home island, so he persuaded the authorities to restrict new construction to low level developments, ensuring traditional buildings were whitewashed and draped with bougainvillea.
La Palma
Main attractions: Parque Nacional de la Caldera de Taburiente, Roque de los Muchachos
Who goes: astronomers, hikers, solo travellers
Best for: diving, potholing, whale watching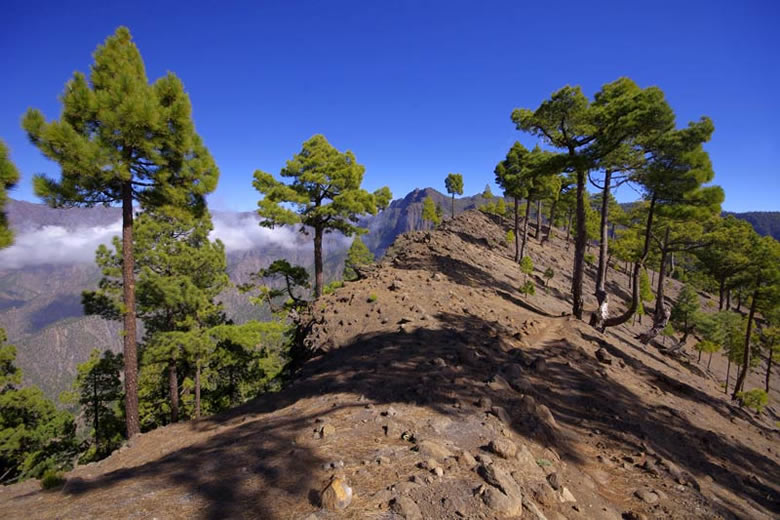 You'd struggle to find a clearer sky in the whole of Europe than in La Palma*. Which explains why it's the destination choice of stargazers. Low levels of air pollution have resulted in the creation of astronomical observatories. La Isla Bonita's very much an island to visit if you want to get away from it all.
La Gomera
Main attractions: Casa de Colón, Valle Gran Rey
Who goes: daytrippers, hikers, naturists
Best for: botany, trekking, whale-watching
Geographically African, politically Spanish, La Gomera* actually feels more South American. Especially as the Parque Nacional de Garajonay resembles the Amazonian rainforest, particularly in the mistier months.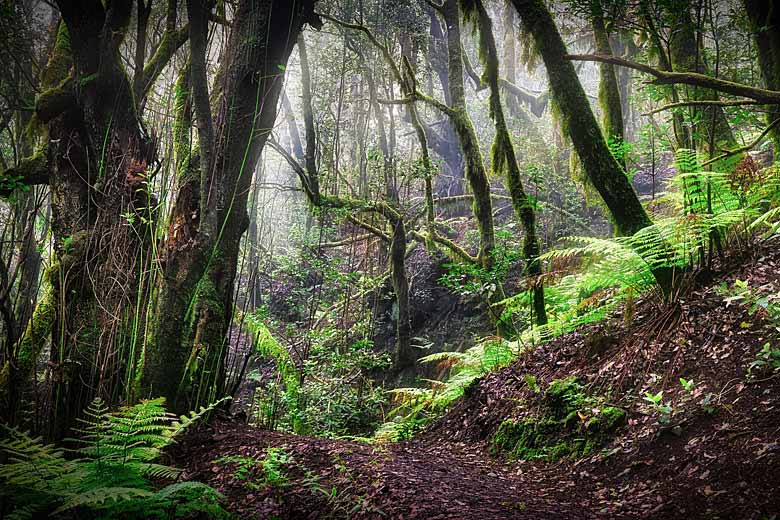 Head upcountry to the likes of Chipude to hear the whistling language El Silbo, buy traditional pottery, and sample the legendary almogrote (a spicy cheese paste) at Bar Sonia. If you don't want to spend all your holiday on La Gomera, there's a regular ferry service which connects the island to neighbouring Tenerife.
El Hierro
Main attractions: Ecomuseo de Guinea y Lagartario, Mirador de Bascos
Who goes: divers, hikers, solo travellers
Best for: bird watching, ecotourism, natural swimming pools
The most westerly of the Canary Islands, El Hierro's the antithesis of the most easterly: Fuerteventura. The latter, because of its closer proximity to Africa features golden beaches topped up with sand blown over from the Sahara.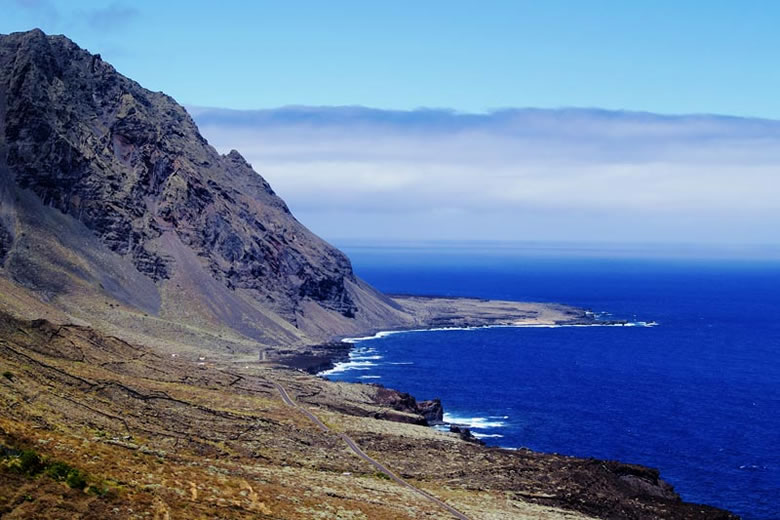 El Hierro*, not noted for its playas, by contrast is home to beaches which are made up of sand of darker hue and even stone, and the climate's less ideal for topping up your tan, with plenty of wet and windy days over the course of the year. The capital Valverde's more village than city, with a population of just over 5,000.
Found the ideal Canary island for you? Next step is to find the perfect holiday. TUI offers breaks from airports across the UK to Tenerife, Lanzarote, Fuerteventura and Gran Canaria all year round. Check out the latest offers on resort breaks for all the family, and book your holiday to the Canary Islands with TUI today.
More about the Canary Islands
Jan Feb Mar Apr May Jun Jul Aug Sep Oct Nov Dec
Be inspired
Get your weekly fix of holiday inspiration from some of the world's best travel writers plus save on your next trip with the latest exclusive offers
We promise not to share your details
Related posts
*affiliate links: find out how we are funded and why this helps us remain free to use.