Where to go on holiday in October 2018
Finding somewhere to go on holiday in October 2018 is relatively simple, as long as you know what you want. If you're craving seriously hot and sunny weather, be prepared to travel a little further however, if it's a case of just escaping for some pleasantly warm and sunny conditions, ideal for doing a bit of exploring, you'll still find this within easy reach of the UK at this time of year.
Where to go on holiday in October 2018: top five destinations
Whether it's a half term holiday or a just a late deal for some pre-winter sun, there's a wealth of short and long haul places offering perfect weather in October. Five of our favourite destinations for those considering where to go on holiday in October include: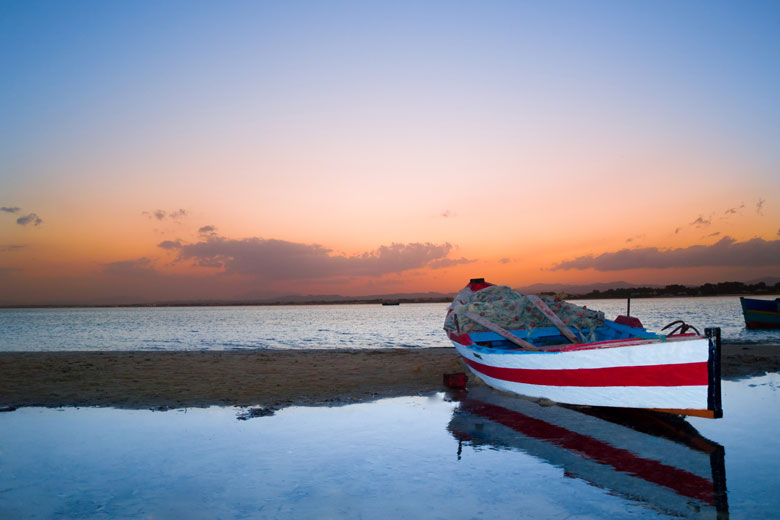 1. Orlando, USA
Flight time: 9 hours
Daily high: 29°C
Daily hours of sunshine: 7
The USA's number one playground for all ages is a wonderful option when it comes to deciding where to go on holiday in October, as the weather starts to lose some of the aggression of the preceding summer months. Days are still long and hot but the heat and humidity level drops to moderate, making conditions much more comfortable, and there's only a slim chance of seeing a passing shower.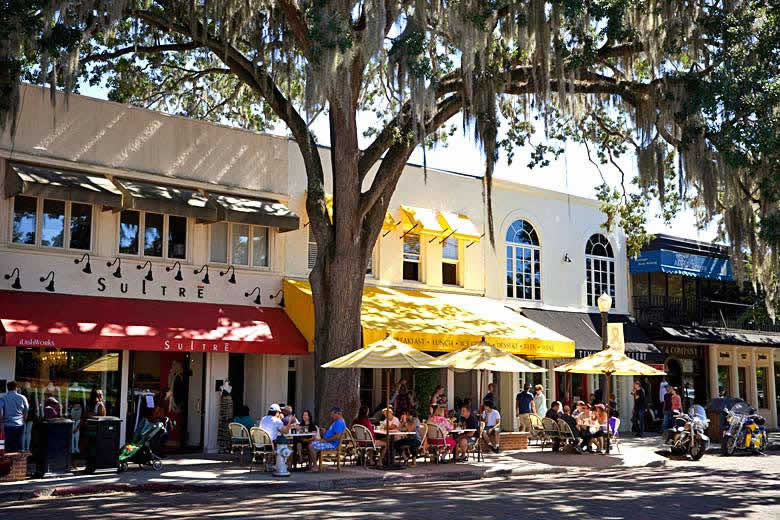 As well as delightful weather, Orlando makes a great destination simply because it has so many places to go and a seemingly endless list of things to do. For the theme park hunters there's Walt Disney World Resort and Universal Studios (among many others), while water parks and wildlife parks keep big and little kids entertained. Head to Restaurant Row for your pick of dining options, or try alternative activities such as stargazing and horseback riding.
Search Orlando holidays with TUI >>

Read more: A first timer's guide to Walt Disney World, Orlando
2. Cyprus
Flight time: 5 hours
Daily high: 27°C
Daily hours of sunshine: 8
Sea temperature: 25°C
Cyprus makes our top five list of where to go on holiday in October thanks to its enduringly good conditions. Destinations to the east including Larnaca and Ayia Napa are arguably the best places to go, as they see the most sunshine, the highest temperatures, and the warmest seas, all paired with low heat and humidity.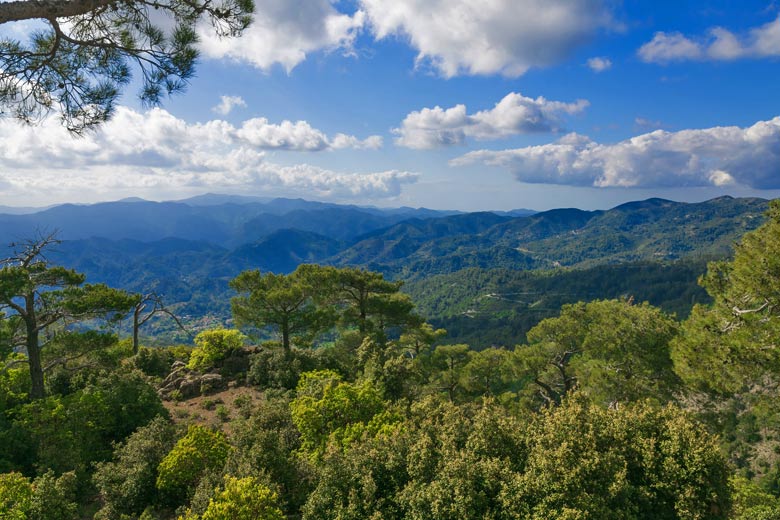 Visiting Cyprus after the heat of the summer months also means it's that little bit easier to get around and explore without being too hot and sticky. If you fancy a break from lounging on Ayia Napa's blue flag Nissi Beach, take a trip into the Troodos Mountains to see quaint hilltop villages, or sample some of the freshest fish on Larnaca's promenade.
Search all inclusive Cyprus holidays with Jet2holidays >>

Read more: Where to eat in Cyprus & Things to do in Cyprus
3. Cape Verde
Flight time: 6 hours
Daily high: 29°C
Daily hours of sunshine: 8
Sea temperature: 26°C
Cape Verde, an archipelago off the west coast of Africa, is another great destination if you're trying to find somewhere to go on holiday in October for some heat. There's plenty of sunshine, virtually no rain and the sea is nice and warm. Evenings also remain pleasant, rarely sinking lower than around 24°C, letting you sit out and enjoy the great weather.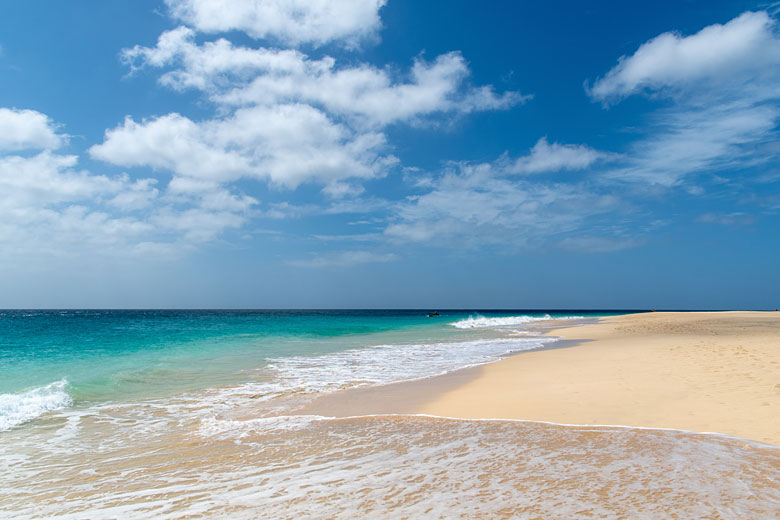 There is a moderate level of heat and humidity, which can make it feel even hotter although this is in part countered by the cooling breezes which sweep off the surrounding Atlantic Ocean. You will also need to watch out for the high level of UV, and pack a strong SPF. It's a superb beach holiday destination, with a load of water sports and numerous beaches to choose from. Check out the links below to visit our detailed Cape Verde holiday guides.
Search Cape Verde holidays with First Choice >>

Read more: Cape Verde: nine islands, one destination, Cape Verde water sports & Things to do in Cape Verde
4. Marrakech, Morocco
Flight time: 3.5 hours
Daily high: 27°C
Daily hours of sunshine: 8
Marrakech is a bewitching place much loved by everyone from city breakers to long term travellers. If you're deciding where to go on holiday in October that's perhaps a little different but with lovely weather, then Marrakesh is likely to be for you. During the day it's nice and warm, great for exploring the souk, enjoying a tagine on the terrace or visiting the stunning Ben Youssef Madrasa, while evening temperatures drop by more than 10°C to around 15°C, so you will want to pack a few layers.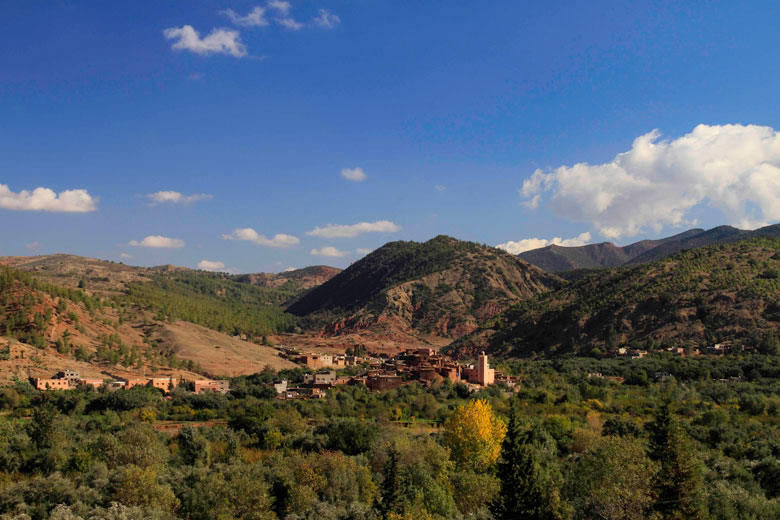 There's no heat and humidity to worry about, and at most only a passing rain storm. October is also a good time to get out of the city, whether you head into the Atlas Mountains or take a day trip to the Ouzoud Falls. Fly direct to Marrakech with BA, EasyJet, Ryanair and TUI.
Search Morocco holidays with Mercury Holidays >>

Read more: What to do in Marrakech & Marrakech day trips
5. Tenerife, Canary Islands
Flight time: 4.5 hours
Daily high: 26°C
Daily hours of sunshine: 10
Sea temperature: 23°C
Much closer to home in the year-round favourite of the Canary Islands is Tenerife, with its comfortable conditions, ideal when hoping to find somewhere to go on holiday in October within a five hour flight. Expect warm, sunny days with just the high UV to look out for. You might want to consider a hotel with a heated pool also, as 23°C sea temperature is verging on chilly, and may well be too cold for some to go swimming.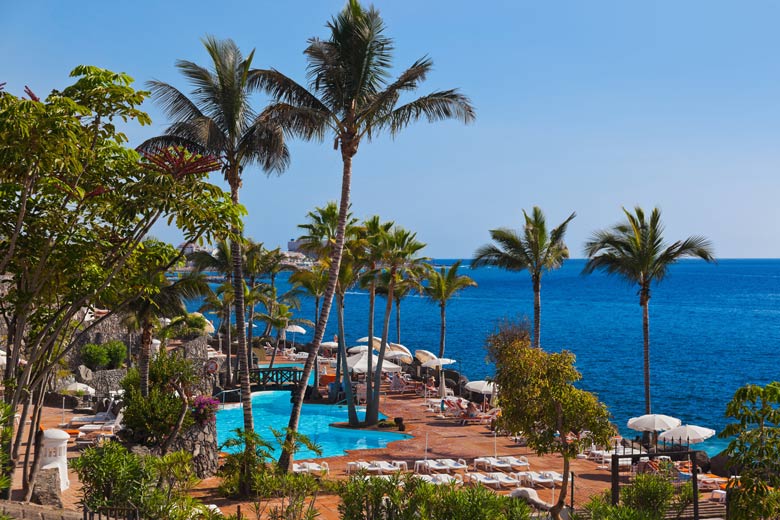 Discover Teide National Park with its selection of walking routes across the highest peaks in Spain, go horse riding, cycling, or take big and little kids on an adventure at Loro Parque, Monkey Park or the epic Siam Park. Tenerife is full of things to do from January to December, proving it's not all about the beaches and sunbathing.
Search Tenerife holidays with Thomas Cook >>

Read more: Golf in Tenerife & Cheap things to do in Tenerife
Where to go on holiday in October: alternative destinations
If you're still unsure about where to go on holiday in October, there are a few other exciting destinations with great holiday weather at this time of year.
For somewhere a bit special, the Seychelles in the Indian Ocean is a real treat in every respect. Temperatures sit in the high twenties by day, falling no lower than around 23°C by night and only moderate heat and humidity. The sky isn't completely cloudless but you will enjoy plenty of long spells of sunshine, will around seven hours per day. Watch our for UV which is at extreme during October, especially if you're making the most of the bath-like sea which is lovely and warm at 28°C. Expect the odd shower, but nothing that will dampen your holiday.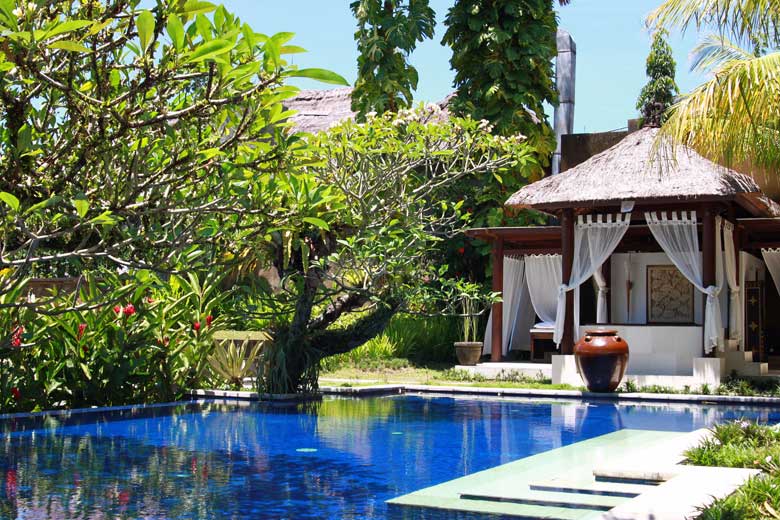 Heading east on a similar latitude, Bali is also incredibly inviting at this time of year. Expect high temperatures, and very high heat and humidity, with warm seas. There's also an abundance of sunshine, so if you're after somewhere to go on holiday in October with seriously hot and sunny conditions, this could be for you. Just watch out for the extreme UV, which is vicious.
Continuing to circumnavigate the globe, the Pacific island of Hawaii is another winner when it comes to finding somewhere to go on holiday in October. Hawaii is stuffed with scenic spots, tasty treats and an abundance of things to do, from surfing to hiking volcanoes; for those who love the outdoors, this is a great call. You can look forward to daily highs of 29°C, and warm evenings in the low twenties. There's a touch more sunshine than you'd find in the Seychelles, although a similar chance of passing cloud and rain storms. The sea is inviting at 27°C, but can be notoriously strong in terms of current and waves, so do check where it's safe to swim.
Finally, if you're after somewhere a little closer to home and a bit more budget friendly, we have to mention Turkey and its array of coastal resorts that make for ideal destinations when thinking about where to go on holiday in October. You may find it's too chilly to swim at 23°C (the highest on the coast at Antalya), but thanks to pleasant temperatures reaching 26°C with up to eight hours of sunshine, you could find yourself having a truly relaxing time sampling Turkish cuisine, indulging in a Turkish bath, and relaxing by a hotel pool - heated, of course.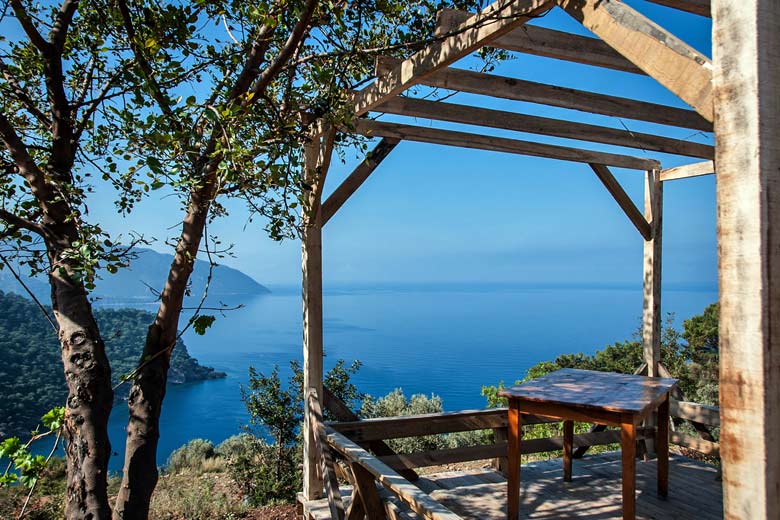 Although the summer in Europe may be a distant memory, deciding where to go on holiday in October 2018 for the best hot and sunny weather isn't as difficult as you might think, it's just a question of making sure you know what you want to do, and finding the right location to do it in. If it's a beach holiday with beaming sunshine and high temperatures you will be looking further afield, but if it's a more flexible break with warm and sunny conditions, you'll certainly find these slightly closer to home.
For more inspiration about where to go on holiday in October 2018, visit our dedicated weather in October section. Don't miss our dedicated travel deals section with the latest offers on everything from holidays to cheap flights and car hire - happy hunting!
Destination ideas for October 2018
Month: October
Daytime temperature: 22 - 28°C [remove]
Sunshine hours: 8 hours or more [remove]
Sea temperature: 25°C or warmer [remove]
| Rank | Rating | Score | Destination |
| --- | --- | --- | --- |
| 1 | | 100% | Alabama, United States |
| | | 100% | Antalya Coast, Turkey |
| | | 100% | Comoros |
| | | 100% | Cyprus |
| | | 100% | Egypt |
| | | 100% | Florida, United States |
| | | 100% | French Polynesia |
| | | 100% | Hawaii, United States |
| | | 100% | Israel |
| | | 100% | Lebanon |
| | | 100% | Madagascar |
| | | 100% | Mayotte |
| | | 100% | Mozambique |
| | | 100% | New Caledonia |
| | | 100% | Queensland, Australia |
| | | 100% | Texas, United States |
| | | 100% | Tunisia |
| | | 100% | Vanuatu |
| 19 | | 97% | Bahamas |
| | | 97% | China |
| | | 97% | Guadeloupe |
| 22 | | 96% | Dalaman and Marmaris Coast, Turkey |
| | | 96% | Mauritius |
| | | 96% | Mississippi, United States |
| | | 96% | Rhodes, Greece |
| 26 | | 94% | Brazil |
| | | 94% | Cape Verde |
| | | 94% | East Timor |
| | | 94% | Jordan |
| | | 94% | Kenya |
| | | 94% | Puerto Rico |
| | | 94% | Sharm el Sheikh, Egypt |
| 33 | | 93% | Hierro, Canary Islands, Spain |
| | | 93% | Georgia, United States |
| | | 93% | La Palma, Canary Islands, Spain |
| | | 93% | Malta |
| | | 93% | Reunion |
| | | 93% | South Carolina, United States |
| 39 | | 92% | Fiji |
| | | 92% | Hong Kong |
| | | 92% | Indonesia |
| | | 92% | Jamaica |
| | | 92% | Japan |
| | | 92% | Liberia |
| | | 92% | Macau |
| | | 92% | Martinique |
| | | 92% | Montserrat |
| | | 92% | Papua New Guinea |
| | | 92% | Samoa |
| | | 92% | Seychelles |
| | | 92% | St Vincent and the Grenadines |
| 52 | | 89% | Bali, Indonesia |
| | | 89% | British Virgin Islands |
| | | 89% | Cuba |
| | | 89% | Maldives |
| | | 89% | Tanzania |
| | | 89% | Virgin Islands |
| | | 89% | Wake Island |
| 59 | | 88% | Bodrum and Izmir Coast, Turkey |
| | | 88% | Greece |
| | | 88% | Kos, Greece |
| 62 | | 86% | Antigua |
| | | 86% | Barbados |
| | | 86% | Bermuda |
| | | 86% | Burma |
| | | 86% | Dominica |
| | | 86% | Ghana |
| | | 86% | Grenada |
| | | 86% | Honduras |
| | | 86% | India |
| | | 86% | Malaysia |
| | | 86% | Marshall Islands |
| | | 86% | Panama |
| | | 86% | Philippines |
| | | 86% | Sierra Leone |
| | | 86% | Solomon Islands |
| | | 86% | Sri Lanka |
| | | 86% | St Lucia |
| | | 86% | Taiwan |
| | | 86% | Togo |
| | | 86% | Trinidad and Tobago |
| | | 86% | Vietnam |
| 83 | | 85% | Crete, Greece |
| | | 85% | Fuerteventura, Canary Islands, Spain |
| | | 85% | Gran Canaria, Canary Islands, Spain |
| | | 85% | Kefalonia, Greece |
| | | 85% | La Gomera, Canary Islands, Spain |
| | | 85% | North Carolina, United States |
| | | 85% | Peloponnese, Greece |
| | | 85% | Sicily, Italy |
| | | 85% | South Africa |
| | | 85% | Tenerife, Canary Islands, Spain |
| | | 85% | Zante, Greece |
| 94 | | 83% | Anguilla |
| | | 83% | Cayman Islands |
| | | 83% | Curacao |
| | | 83% | Dominican Republic |
| | | 83% | Goa, India |
| | | 83% | Guyana |
| | | 83% | Lombok, Indonesia |
| | | 83% | Mexico |
| | | 83% | Oman |
| | | 83% | Saba |
| | | 83% | Senegal |
| | | 83% | Sint Eustatius |
| | | 83% | Sint Maarten |
| | | 83% | St Barthelemy |
| | | 83% | St Kitts and Nevis |
| | | 83% | St Martin |
| 110 | | 82% | Angola |
| | | 82% | St Helena, Ascension and Tristan da Cunha |
| 112 | | 81% | American Samoa |
| | | 81% | Belize |
| | | 81% | Benin |
| | | 81% | Cameroon |
| | | 81% | Cancun and Riviera Maya, Mexico |
| | | 81% | Colombia |
| | | 81% | Costa Rica |
| | | 81% | Equatorial Guinea |
| | | 81% | Gabon |
| | | 81% | Guinea |
| | | 81% | Guinea-Bissau |
| | | 81% | Haiti |
| | | 81% | Kerala, India |
| | | 81% | Nicaragua |
| | | 81% | Thailand |
| | | 81% | Turks and Caicos |
| 128 | | 80% | New South Wales, Australia |
| 129 | | 79% | Madeira, Portugal |
| 130 | | 78% | Bonaire |
| | | 78% | French Guiana |
| | | 78% | Gambia |
| 133 | | 77% | Costa Blanca, Spain |
| | | 77% | Formentera, Balearic Islands, Spain |
| | | 77% | Ibiza, Balearic Islands, Spain |
| | | 77% | Lanzarote, Canary Islands, Spain |
| | | 77% | Lefkas, Greece |
| | | 77% | Majorca, Balearic Islands, Spain |
| | | 77% | Santorini, Greece |
| | | 77% | Spain |
| 141 | | 75% | Bangladesh |
| | | 75% | Cambodia |
| | | 75% | Congo-Brazzaville |
| | | 75% | Guatemala |
| | | 75% | Nigeria |
| | | 75% | Palau |
| | | 75% | Sao Tome and Principe |
| 148 | | 72% | Aruba |
| | | 72% | Djibouti |
| | | 72% | Morocco |
| | | 72% | Northern Territory, Australia |
| | | 72% | Samos, Greece |
| | | 72% | Suriname |
| | | 72% | Venezuela |
| | | 72% | Western Australia, Australia |
| 156 | | 71% | Albania |
| | | 71% | Corfu, Greece |
| | | 71% | Ecuador |
| | | 71% | Italy |
| | | 71% | Menorca, Balearic Islands, Spain |
| | | 71% | Neapolitan Riviera, Italy |
| | | 71% | Paxos, Greece |
| | | 71% | Sardinia, Italy |
| 164 | | 70% | Federated States of Micronesia |
| | | 70% | Northern Mariana Islands |
| | | 70% | Singapore |
| 167 | | 69% | Brunei |
| | | 69% | Costa Almeria, Spain |
| | | 69% | El Salvador |
| | | 69% | Peru |
| 171 | | 67% | Bahrain |
| | | 67% | California, United States |
| | | 67% | Cook Islands |
| | | 67% | Kuwait |
| | | 67% | Midway Island |
| | | 67% | Niue |
| | | 67% | Pakistan |
| | | 67% | Qatar |
| | | 67% | Saudi Arabia |
| | | 67% | South Australia, Australia |
| | | 67% | Sudan |
| | | 67% | Tonga |
| | | 67% | UAE |
| 184 | | 66% | Azores, Portugal |
| | | 66% | South Korea |
| 186 | | 64% | Algarve, Portugal |
| | | 64% | Argentina |
| | | 64% | Costa de la Luz, Spain |
| | | 64% | Costa del Sol, Spain |
| | | 64% | Gibraltar |
| | | 64% | Guam |
| | | 64% | Portugal |
| 193 | | 63% | Corsica, France |
| | | 63% | Costa Dorada, Spain |
| | | 63% | Mykonos, Greece |
| | | 63% | Naxos, Greece |
| | | 63% | Paros, Greece |
| | | 63% | Syros, Greece |
| 199 | | 61% | British Indian Ocean Territory |
| | | 61% | Chile |
| | | 61% | Cocos (Keeling) Islands |
| | | 61% | Lesbos, Greece |
| | | 61% | Namibia |
| | | 61% | Wallis and Futuna |
Metric (°C / mm) | Imperial (°F / inches)
Where to go on holiday for the best weather
Get FREE travel offers
Sign up to receive the latest deals and exclusive discounts on holidays, flights, hotels and more, plus inspiration on where to go when
We promise not to share your details