*affiliate links: find out how we are funded and why this helps us remain free to use.
Best holiday destinations in May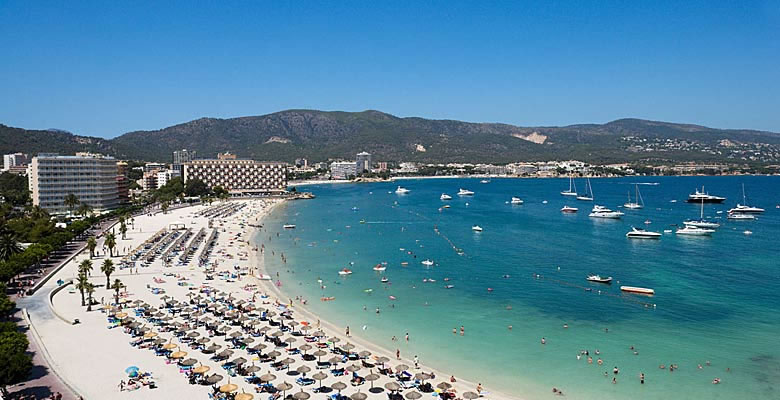 Deciding where to go in May for some deliciously hot and sunny weather? We have a great selection of destinations, from the starting-to-warm-up Med to the hot theme parks of Florida and other options in between.
Top five destinations to visit in May 2024 for the best weather
Although temperatures in the Mediterranean are still cool, it's the first month of the year when you can realistically plan a beach holiday close to home. Discover our favourite places, near and far, when it comes to choosing where to go in May for the best weather.
1. Cyprus
Flight time from London: 5 hours
Daily high: 26°C
Daily hours of sunshine: 10
Sea temperature: 20°C
Sitting in the eastern Med, which is quite a bit further south than the western edge, Cyprus is both warmer and sunnier than destinations such as the Canary Islands at this time of year.
Expect long sunny days at resorts along the south coast, from Paphos to Ayia Napa, with daytime temperatures in the mid-to-high twenties.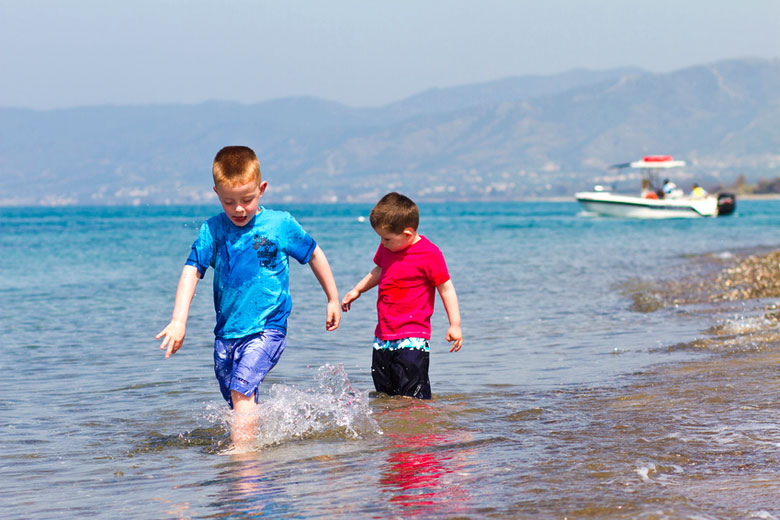 Heat and humidity is low, so if you're planning on doing lots of outdoor activities it shouldn't be too hot, however, the sea is still a little cool to be thinking about a beach holiday. If this is on your mind, it may be worth the extra hour or so flight to the resorts of the Red Sea.
Recommended for Cyprus
Read more: Which resort in Cyprus is right for you?, 7 off the beaten track beaches in Cyprus & How to spend 48 hours in Paphos
2. Florida, USA
Flight time from London: 9.5 hours
Daily high: 29°C
Daily hours of sunshine: 10
Sea temperature: 27°C
Although the rainy season officially starts in Florida in May, don't be put off, as there's still plenty of sunshine and warm daytime temperatures, with just moderate heat and humidity.
In and around Miami the seas are beautifully warm, though be warned, the sun is already really strong so high factor sunscreen is essential.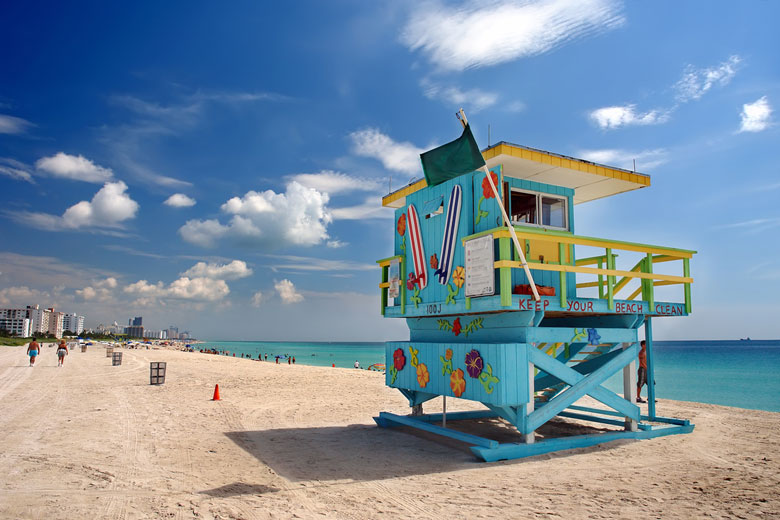 If it's the theme parks of Orlando you're heading for, it's normally hotter than the coast as it's inland and away from the cooling effect of the sea.
It can be slightly cloudier than southern Florida, but you should still see nine hours of sunshine and temperatures creeping just above 30°C on average.
Recommended for Florida
Read more: Top 8 sights in and around Miami Beach, Everglades & Florida Keys, Alternative Miami, 7 reasons Orlando isn't just for kids, 9 best Orlando theme parks & Orlando away from the theme parks
3. Majorca, Spain
Flight time from London: 2.5 hours
Daily high: 21°C
Daily hours of sunshine: 9
Sea temperature: 17°C
Whether you're looking for somewhere lively and loud or blissfully peaceful, the island of Majorca has it all.
From the party town of Magaluf to the secluded shores of Alcudia, and sophisticated town of Port de Pollenca, Majorca is a delightfully diverse destination.
Indulge in fine dining, shopping, and spa treatments or hit the great outdoors hiking, cycling or stand up paddle boarding.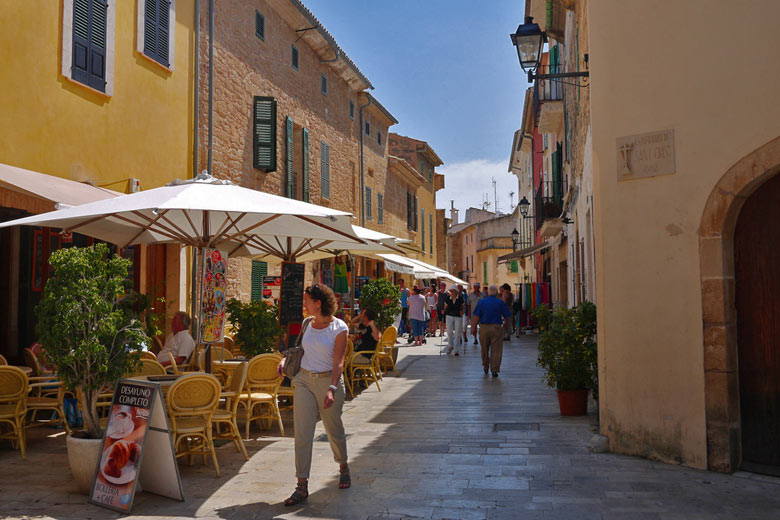 While days are warm with no heat and humidity to worry about, the sea is still a little on the cool side, so you may want to hunt for a hotel with a heated pool.
Evenings, too, can get chilly, dropping as low as 12°C, so pack an extra layer for after dusk. While the island doesn't bask in the kind of conditions that follow in summer, it's a thoroughly pleasant time to go with good weather and plenty to do.
Recommended for Majorca
Read more: 6 of Majorca's must-see sights, How to go off the beaten track in Majorca, Things to do in Palma Nova & Majorca for couples
4. California, USA
Flight time from London: 11.5 hours
Daily high: 23°C
Daily hours of sunshine: 9
Looking to the west coast of America, California is beautiful in May with an abundance of spring sunshine.
It's also got a bit of everything, from expansive parks such as dramatic Yosemite, redwood-rich Sequoia and Kings Canyon (among many others), to bustling vibrant cities such as San Diego and San Francisco.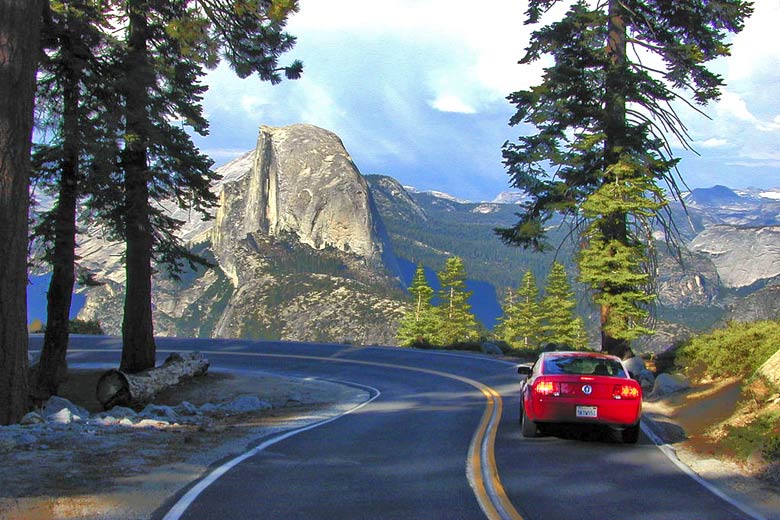 As a general rule, temperatures are higher the further south and inland you go in the state, with Los Angeles hitting 23°C with nine hours of sunshine, compared with San Francisco, which peaks at about 18°C but with 11 hours of sunshine.
No holiday here is going to centre around swimming in the Pacific, which remains cold almost all year round. Instead, hit the trails, shops, restaurants, sights and activities of this colourful state.
Recommended for California
Read more: Uncovering the best national parks in California, How to holiday like a local in San Francisco, San Francisco after dark & Los Angeles for beginners
5. Antalya, Turkey
Flight time from London: 4.5 hours
Daily high: 25°C
Daily hours of sunshine: 10
Sea temperature: 20°C
Much like Cyprus, Turkey enjoys an early spring, and by May daytime temperatures are already warm with lots of sunshine, even more so than in the western Med.
The coastal resort of Antalya sees loads of sunshine and warm temperatures, although these do fall to the mid-teens overnight, so definitely pack an extra layer.
Heat and humidity is low during the day, making it a good time of year to get out and about exploring without it being too hot, which is a good thing as the sea isn't necessarily warm enough for everyone.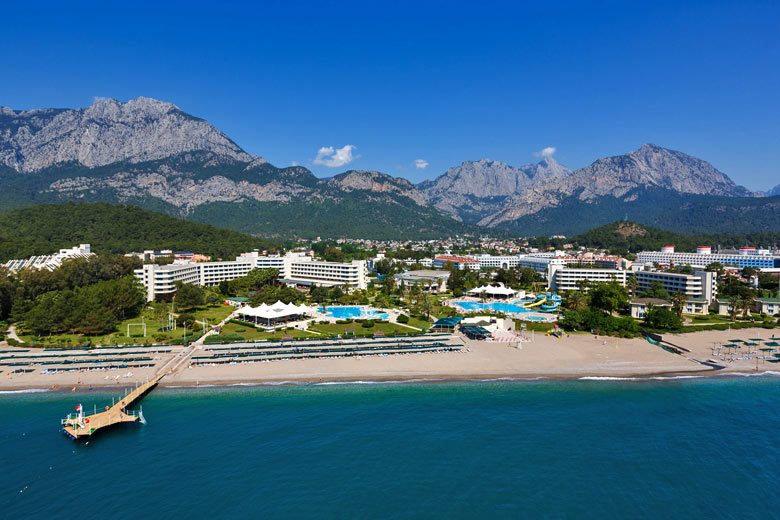 There's plenty to see and do in Antalya: consider visiting ancient ruins, natural mineral springs or, simply, enjoying a drink and some good food on the seafront. May is one of the quietest months in southern Turkey, so it's also relatively peaceful.
Recommended for the Antalya Coast
Read more: Exploring Antalya: Where to sunbathe, hike, and sightsee
Alternative destinations to visit in May 2024
As well as the five destinations above, there are a few other long haul options worth considering. While temperatures start to climb in Europe making it more accessible for UK holidaymakers, there are destinations further afield that also offer fabulous weather in May.
If you'd like to get up close and personal with wilderness, then consider a safari in Botswana.
It's a very comfortable time of year to visit, with highs of 25°C, no heat and humidity, only a slim chance of a shower and nine long hours of sunshine. It does get cold at night though, dropping to around 8°C, so cosy PJs recommended for sleeping out in the bush.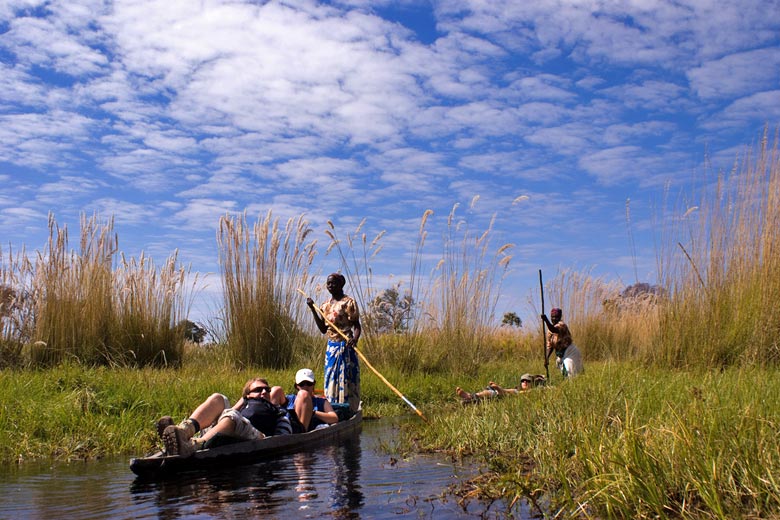 If you're after somewhere in May that's seriously hot and sunny, look no further than Dubai. It's already heating up nicely by this time with daily highs of around 37°C and no less than 11 hours of sunshine.
The added element of very high heat and humidity sits on top of the high temperatures, often making it feel even hotter. The sea is positively balmy at 29°C and evenings are warm too, rarely dropping lower than 23°C.
This is a great holiday destination in May for those who like it hot and want to go somewhere with every amenity and facility. From massive malls to water parks, indoor skiing, kids' theme parks and much more, Dubai is a haven for luxury lovers and families with a little extra cash to splash.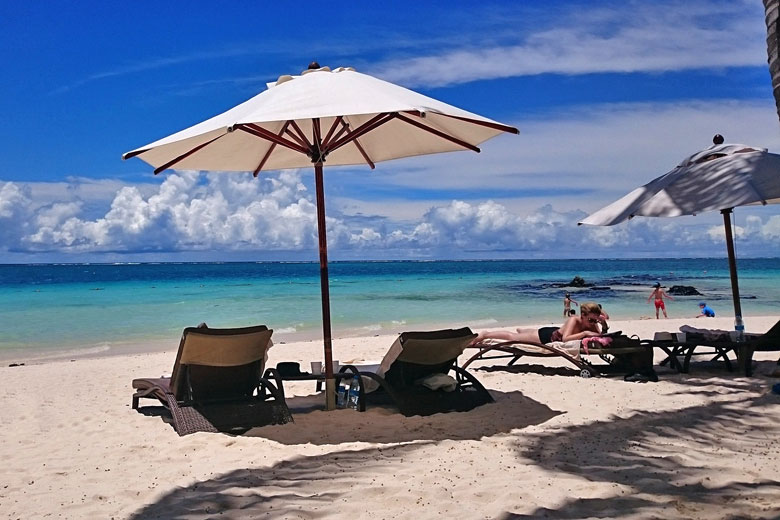 Our final destination is another that requires relatively deep pockets - the island of Mauritius in the Indian Ocean. It's less ferocious than Dubai at this time of year and perfect for a beach break.
Days peak at about 27°C with nine hours of sunshine and only moderate heat and humidity. The sea is warm at 26°C and there's only an outside chance you'll catch a passing rain shower. Go for the beaches, swimming, snorkelling, and general indulgence.
Whether you're guided by price, distance, climate or a mixture of all three, the good news is that by this time of year there are loads of great options close to home and further afield - it just depends what you want to see and do.
If you'd like to find out more, we have a detailed look at the weather in May in other popular destinations, and don't forget to see our latest holiday offers and May half term holiday deals from leading providers to help you get away for less.
Destination ideas for May 2024
Month: May
Daytime temperature: 22 - 28°C [remove]
Sunshine hours: 8 hours or more [remove]
Sea temperature: 25°C or warmer [remove]
| Rank | Rating | Score | Destination |
| --- | --- | --- | --- |
| 1 | | 100% | Bahamas |
| | | 100% | Florida, United States |
| | | 100% | Guadeloupe |
| | | 100% | Hawaii, United States |
| | | 100% | Madagascar |
| | | 100% | Mauritius |
| | | 100% | Mozambique |
| | | 100% | Puerto Rico |
| | | 100% | South Africa |
| | | 100% | Texas, United States |
| | | 100% | Western Australia, Australia |
| 12 | | 97% | French Polynesia |
| | | 97% | Jamaica |
| | | 97% | Queensland, Australia |
| 15 | | 94% | British Virgin Islands |
| | | 94% | Martinique |
| | | 94% | Mexico |
| | | 94% | Seychelles |
| | | 94% | Virgin Islands |
| 20 | | 93% | Brazil |
| | | 93% | Ecuador |
| 22 | | 92% | Fiji |
| | | 92% | Indonesia |
| | | 92% | Kenya |
| | | 92% | Papua New Guinea |
| 26 | | 89% | Anguilla |
| | | 89% | Antigua |
| | | 89% | Bali, Indonesia |
| | | 89% | Cuba |
| | | 89% | Dominica |
| | | 89% | Dominican Republic |
| | | 89% | Grenada |
| | | 89% | Red Sea, Egypt |
| | | 89% | St Barthelemy |
| | | 89% | St Kitts and Nevis |
| | | 89% | St Lucia |
| | | 89% | St Vincent and the Grenadines |
| | | 89% | Tanzania |
| 39 | | 88% | Georgia, United States |
| | | 88% | New South Wales, Australia |
| | | 88% | South Carolina, United States |
| 42 | | 86% | China |
| | | 86% | Hong Kong |
| | | 86% | Japan |
| | | 86% | Panama |
| | | 86% | Philippines |
| | | 86% | Samoa |
| | | 86% | Turks and Caicos |
| 49 | | 83% | Barbados |
| | | 83% | Cayman Islands |
| | | 83% | Curacao |
| | | 83% | Lombok, Indonesia |
| | | 83% | Maldives |
| | | 83% | Trinidad and Tobago |
| 55 | | 81% | Costa Rica |
| | | 81% | Kerala, India |
| | | 81% | Malaysia |
| | | 81% | Palau |
| | | 81% | Sri Lanka |
| 60 | | 80% | Bermuda |
| | | 80% | Cape Verde |
| | | 80% | Peru |
| 63 | | 78% | Aruba |
| | | 78% | Goa, India |
| | | 78% | India |
| | | 78% | Caribbean Coast, Mexico |
| | | 78% | Venezuela |
| 68 | | 75% | Singapore |
| | | 75% | Thailand |
| | | 75% | Vietnam |
| 71 | | 72% | Antalya Coast, Turkey |
| | | 72% | Cyprus |
| | | 72% | Egypt |
| | | 72% | El Salvador |
| | | 72% | Israel |
| | | 72% | Oman |
| 77 | | 68% | Gambia |
| 78 | | 67% | Albania |
| | | 67% | Algarve, Portugal |
| | | 67% | Bodrum and Izmir Coast, Turkey |
| | | 67% | Calabria, Italy |
| | | 67% | California, United States |
| | | 67% | Campania, Italy |
| | | 67% | Cook Islands |
| | | 67% | Corfu, Greece |
| | | 67% | Costa Almeria, Spain |
| | | 67% | Costa Blanca, Spain |
| | | 67% | Costa Dorada, Spain |
| | | 67% | Costa de la Luz, Spain |
| | | 67% | Costa del Sol, Spain |
| | | 67% | Crete, Greece |
| | | 67% | Croatia |
| | | 67% | Dalaman and Marmaris Coast, Turkey |
| | | 67% | Formentera, Balearic Islands, Spain |
| | | 67% | Fuerteventura, Canary Islands, Spain |
| | | 67% | Gran Canaria, Canary Islands, Spain |
| | | 67% | Greece |
| | | 67% | Halkidiki, Greece |
| | | 67% | Ibiza, Balearic Islands, Spain |
| | | 67% | Italy |
| | | 67% | Kefalonia, Greece |
| | | 67% | Kos, Greece |
| | | 67% | Lanzarote, Canary Islands, Spain |
| | | 67% | Lefkada, Greece |
| | | 67% | Lesbos, Greece |
| | | 67% | Malta |
| | | 67% | Montenegro |
| | | 67% | Morocco |
| | | 67% | Mykonos, Greece |
| | | 67% | Namibia |
| | | 67% | New Jersey, United States |
| | | 67% | Pakistan |
| | | 67% | Paros, Greece |
| | | 67% | Paxos, Greece |
| | | 67% | Peloponnese, Greece |
| | | 67% | Portugal |
| | | 67% | Rhodes, Greece |
| | | 67% | Samos, Greece |
| | | 67% | Santorini, Greece |
| | | 67% | Sardinia, Italy |
| | | 67% | Sicily, Italy |
| | | 67% | Skiathos, Greece |
| | | 67% | Skopelos, Greece |
| | | 67% | Skyros, Greece |
| | | 67% | South Korea |
| | | 67% | Spain |
| | | 67% | Syros, Greece |
| | | 67% | Thassos, Greece |
| | | 67% | Tonga |
| | | 67% | Tunisia |
| | | 67% | Turkey |
| | | 67% | UAE |
| | | 67% | Virginia, United States |
| | | 67% | Zante, Greece |
| 135 | | 65% | Jordan |
| 136 | | 64% | Cambodia |
| | | 64% | Slovenia |
| | | 64% | Venetian Riviera, Italy |
| 139 | | 61% | Bulgaria |
| | | 61% | France |
| | | 61% | Gibraltar |
| | | 61% | La Gomera, Canary Islands, Spain |
| | | 61% | Majorca, Balearic Islands, Spain |
| | | 61% | Menorca, Balearic Islands, Spain |
| | | 61% | Naxos, Greece |
| | | 61% | New York, United States |
| | | 61% | Tenerife, Canary Islands, Spain |
| | | 61% | Tuscany, Italy |
Metric (°C / mm) | Imperial (°F / inches)
Where to go on holiday for the best weather
Be inspired
Get your weekly fix of holiday inspiration from some of the world's best travel writers plus save on your next trip with the latest exclusive offers
We promise not to share your details
Explore holidays in the sun for less