An introduction to five of the finest Italian Lakes
*affiliate links: find out how we are funded and why this helps us remain free to use.
Italy's magnificent mountain-ringed lakes have featured on the covers of travel brochures and in glossy mags for decades. Glam hotels, A-list visitors and gourmet restaurants ensure the region is the stuff of luxury holiday dreams only - or is it?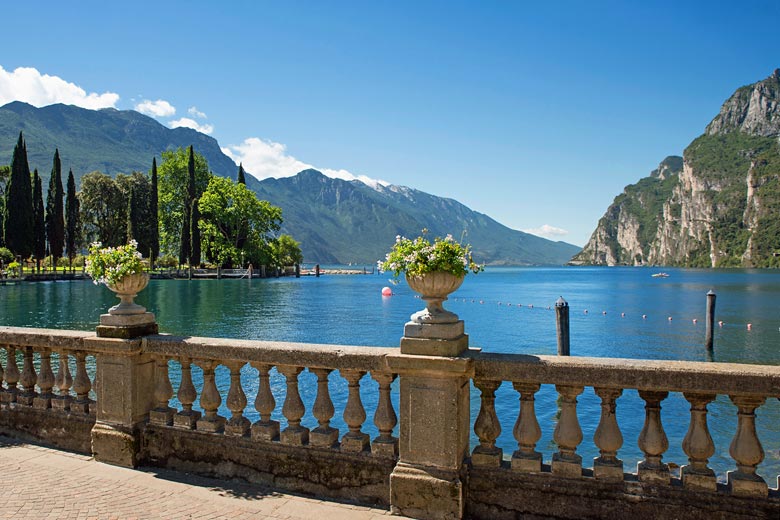 Getting to the Italian Lakes: book your break to one or more of the Italian Lakes with TUI Lakes & Mountains* for a relaxing holiday you can rely on that includes various departure points across the UK.
With more great value breaks to this area of northern Italy than ever before, 'doing' the Italian Lakes within a budget is more than achievable; it's just a question of deciding where to start and which one, two, three or more to visit on your first trip. Here we look at five of the most familiar lakeside locations to get you started.
1. Lake Garda
Best for: everyone including families looking to keep wee ones entertained
For many people the most jaw-droppingly spectacular of all the Italian lakes. This shimmering cobalt blue charmer spreads its watery tentacles under big skies and a surrounding hulk of brooding peaks in its narrow northern fringes as it vaults across a trio of Italian regions.
The largest lake in Italy (at a whopping 370sq km) and most visited of all the lakes, Lake Garda* is a tremendous all rounder.
A rich necklace of famous settlements line the sparkling banks, such as hilly Malcesine with its medieval core, or Limone, where you can take a leisurely stroll along its iconic waterfront promenade under the shadow of vaulting cliffs.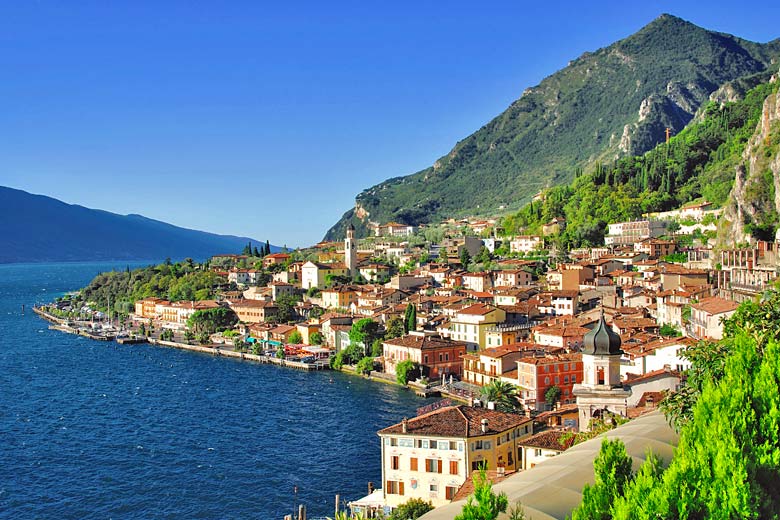 In the south of the lake the big resort area is around Sirmione, which enjoys something of a microclimate with olive and lemons cultivated. It boasts thermal baths too. Acclaimed red wine vineyards tempt, too, around Bardolino.
Hugo Spritz (a mix of prosecco, elderflower syrup, sparkling water and mint) hails from these parts and it's a refreshing accompaniment to the crisp mountain air and sparkling waterside views at a lake you could never get bored of.
Activities abound with bountiful watersports for all the family to go with hiking and cycling. Kids love the pebble beaches of the old Roman bolthole of Desenzano and Garda Town too.
2. Lake Levico
Best for: couples looking for a quiet, deeply relaxing break as well as adventurous souls
Not one of the most famous lakes, this is a relaxed charmer that attracts nowhere near the same crowds as the big hitters. Its beaches and waters are so clean that it has been awarded the coveted Blue Flag.
The relaxation factor is accentuated by the romantic 19th-century Levico Terme, a renowned spa very close to Lake Levico*'s relatively balmy waters that reclines in bucolic parkland.
If you want to be a bit more active you can bash off canoeing, sailing or - craze of the watersports moment - stand up paddleboarding (SUP). There is windsurfing, too, if you really want to tear along.
The Valsugana Bike Trail is on hand for those who prefer two wheels, with a network of walking trails for fans of easing around on two feet too.
You can stroll around the lake in a few hours. Electric bikes are on hand if you want to zip around faster. Make sure not to miss the Arte Sella, a striking collage of outdoor art.
3. Lake Maggiore
Best for: culture lovers, food lovers and just plain lovers
If idling amongst nature and taking it easy is not enough for you then Lake Maggiore* is ideal.
One of the most visited of the lakes - popular since the days when European Royalty used to flock here - really has something to suit all tastes.
Its banks are alive with things to see and do in its little towns and villages. You'll need your camera handy as the lakeside houses are often bedecked in striking hues, making a picturesque backdrop.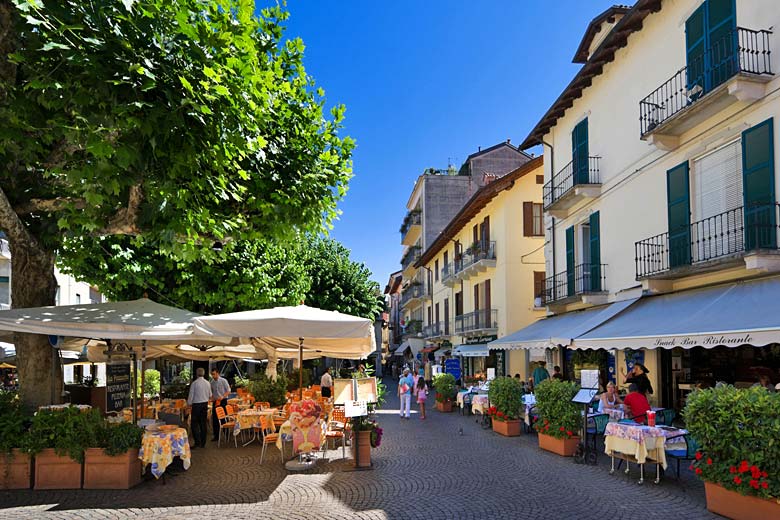 Each settlement offers a scene that would not be complete without little cafés and restaurants serving up superb cuisine. The local restaurateurs know that their food and wine has to be good if they are to tempt the citizens of nearby Milan to make the trip up here to wine and dine.
Many also offer epic views of the lake, making lingering long over lunch or dinner de rigueur. If you like busy Hemingway's old haunt of Stresa appeals as a major hub.
It's worth visiting for its Mottarone cable car alone, which whisks you up to a bird's eye viewpoint where you can take in the sweep of epic scenery and instantly realise why the Italian lakes are so popular.
Baveno meanwhile is on hand if you are looking for something quieter and appreciate lavish villas and Roman heritage.
If you want to get out on the lake a flotilla of tour boats make the scenic trip out to the Borromean Islands (Madre, Bella and Pescatori), much eulogised as the 'Jewels of Lake Maggiore'.
Here, you will find more great places to eat, as well as museums, palaces and botanical gardens. Only Pescatori is inhabited year-round these days.
4. Lake Como
Best for: celebrity spotters and those looking to appreciate the lake scenes that first brought tourists here over a century ago
This 20-mile-long, very deep lake (it plunges over 400 m at some points, taking it well below sea level) boasts serious history. And style, too.
On its banks, eminent Roman luminaries Pliny the Elder and Pliny the Younger were both born, and French writer Stendhal is said to have been inspired to write his 'The Charterhouse of Parma' by its waters.
Indeed, he hailed Lake Como* as the most beautiful place in the world. High praise indeed, but you'll probably feel the same when you arrive and take in the classic Italian lakes scene, with emerald blue waters easing off into the distance as cute wee villages and villas hug its banks and mountains frame the background.
It's a bit of a celebrity playground these days, too, with A-Listers like George Clooney, Sylvester Stallone and Richard Branson all said to own plush villas here. You can star spot as you take a boat trip or just sit in a café peering out over the sublime scene.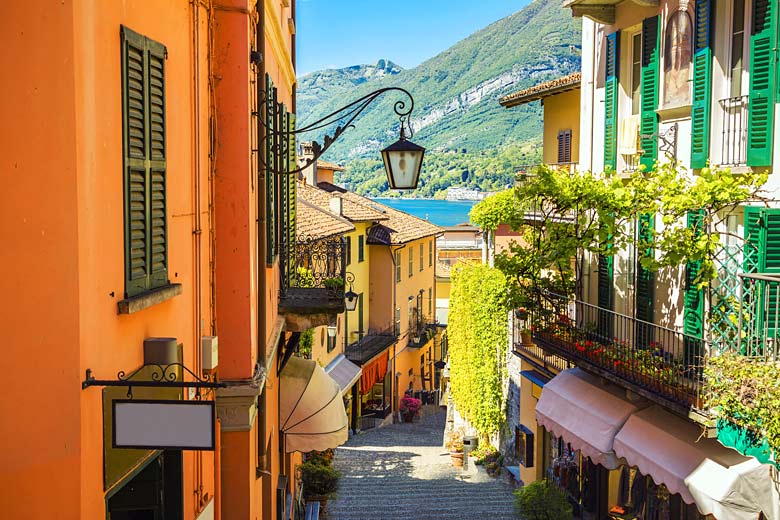 Of the settlements Bellagio stars; a picture-postcard charmer that Hollywood could only dream of creating. You can just stroll its cobbles amidst grand villas like Villa Serbelloni and Villa Melzi.
Menaggio boasts a cosy old core and a scenic waterfront, while Cadenabbia may be small, but its views pack a punch. Then there's the city of Como, which tempts city slickers.
5. Lake Molveno
Best for: lakeside chillers, culture vultures and adrenaline junkies
The first visitors to this deeply picturesque lake in the Trentino region were 19th-century mountaineers using it as a base for tackling the massive Dolomite peaks, which still tower dramatically over the waters.
The lake is protected as part of Trentino's largest national park and those alpine peaks by UNESCO. Lake Molveno* is breathtaking to look at and to take in as its water plummets to 123 m deep, making it the deepest lake in the region.
There are plenty of opportunities for getting out on the water, ranging from canoeing and stand up paddleboarding to sailing.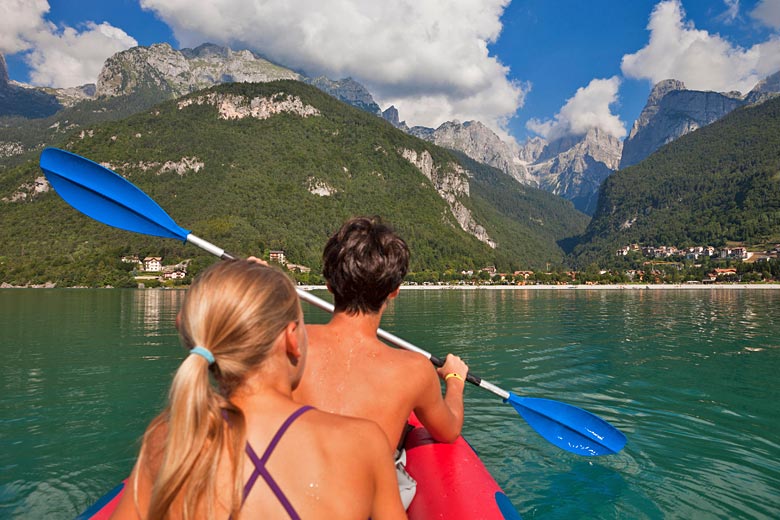 The settlement of Molveno itself on the north shore is a chocolate-box-pretty oasis, with little lanes snaking around the hillside.
The region is a cultural hideaway, too, where you can check out the MUSE science museum and the MART modern art gallery, as well as mighty Stenico Castle.
If you want to really get the adrenaline pumping you can head up on the gondola to the Pradel Plateau where you can hike, bike and let rip in the Forest Park on the aerial assault course or even engage in some heart-pumping via ferrata mountain tackling.
Back down at lake level you can relax in a welcoming local hostelry trying out the local beers and acclaimed cheese, after a cooling dip in the ice-blue waters of the lake or the full-size outdoor pool.
Weather in the Italian Lakes
| | Jan | Feb | Mar | Apr | May | Jun | Jul | Aug | Sep | Oct | Nov | Dec |
| --- | --- | --- | --- | --- | --- | --- | --- | --- | --- | --- | --- | --- |
| Maximum daytime temperature °C | 4 | | | 16 | 21 | 25 | 27 | 27 | 23 | 17 | | |
| Hours of sunshine (daily) | | | | 6 | | | | | | | | |
| Days with some rainfall | | | | | 13 | | | | | | 11 | |
Although ostensibly similar, the weather across the Italian Lakes sees subtle variations between the destinations owing to elevation and the presence of the surrounding mountains.
The above is a guide to the weather on the northern shores of Lake Garda. You can also see when we think is the very best time to go.
Longing to lounge by the lakes? Don't miss the latest deals on specialist holidays to any and all of the Italian Lakes named above in 2023/2024 with TUI Lakes & Mountains.
More about the Italian Lakes
Italian Lakes by month
Jan Feb Mar Apr May Jun Jul Aug Sep Oct Nov Dec
Explore holidays in the sun for less
Be inspired
Get your weekly fix of holiday inspiration from some of the world's best travel writers plus save on your next trip with the latest exclusive offers
We promise not to share your details
Related posts