Where to go on holiday in July 2019 for the best weather
Deciding where to go on holiday in July 2019 is much easier than many other months of the year (or, potentially, more difficult) as there's so much choice! There's really no better time to get away thanks largely to the weather in southern Europe, which is excellent during summer, with warm temperatures and plenty of sunshine almost everywhere.
Where to go on holiday in July 2019: top five destinations
If you're thinking about where to go on holiday in July for the best weather there's arguably nowhere better than the Mediterranean. Your options are endless as you can go almost anywhere from the Gibraltar to Cyprus, and expect almost unbroken ideal holiday weather conditions.
As well as plenty of heat and generous lashings of sunshine, the Med regions enjoy a distinct absence of rain. Stable high pressure tends to dominate at this time of year producing almost cloudless skies everywhere. It can be windy (especially in the Aegean), and the odd passing thunderstorm does develop, but they're minor issues.
To help narrow down your search for where to go on holiday in July with the best weather, here's our pick of some top destinations to go to at this time of year: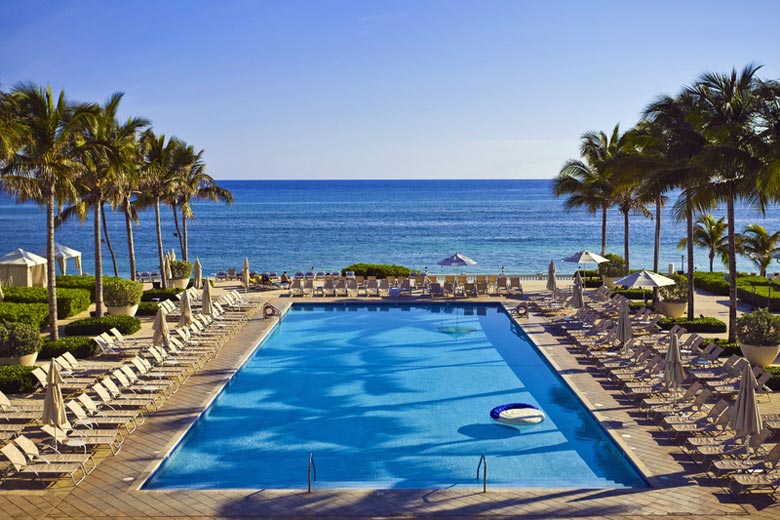 1. Bodrum, Turkey
Flight time: 4 hours
Daily high: 33°C
Daily hours of sunshine: 14
Sea temperature: 24°C
Without question, the warmest and sunniest destinations in the Med during July lie to the east, and if you're deciding where to go on holiday in July, Bodrum really is an excellent option. As one of Turkey's most popular destinations, it has an abundance of beaches, resorts, things to do, and - crucially - reliably great holiday weather.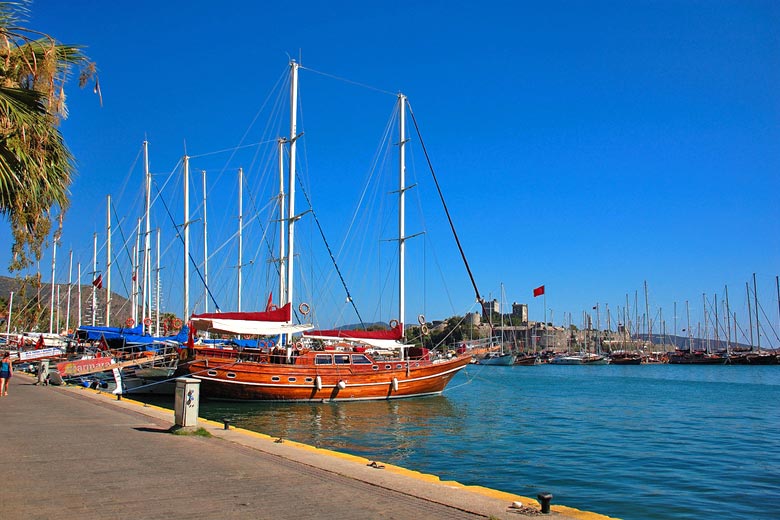 Daytimes along Bodrum's coast are long, hot and drenched in sunshine, although UV is strong very high so use a strong SPF. Things stay toasty in the evenings as well, when it rarely falls below 21°C.
Although the sea provides a refreshing escape, the high heat and humidity may make Bodrum too hot for some, in which case consider more westerly destinations such as the Algarve or Canary Islands when thinking about where to go on holiday in July.
Browse all inclusive deals with First Choice >>

2. Malta
Flight time: 3 hours
Daily high: 31°C
Daily hours of sunshine: 12
Sea temperature: 24°C
Sitting midway between the east and west coasts of the Mediterranean, Malta is 500 miles closer to the UK than Turkey, so it's that little bit quicker to get there. The weather in Malta in July is somewhere between the heat of the eastern Med and the cooler conditions further west, where the cooling influence of the Atlantic Ocean is more evident. It's still hot with high heat and humidity, but perhaps without the searing temperatures of more eastern locations.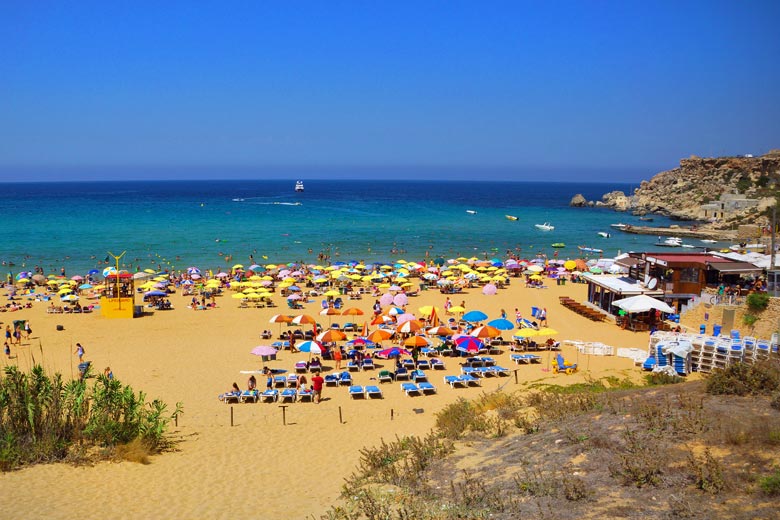 Onshore, afternoon breezes help to keep it cool, offering cooling, fresh air. With bright, sunny days and balmy sea temperatures, Malta is a great option for those after a good dose of sunshine, so make sure you consider this vibrant island country when deciding where to go on holiday in July.
Find Malta holidays with Jet2holidays >>

Read more: Mini guide to Bugibba & Gozo beaches
3. The Algarve, Portugal
Flight time: 3 hours
Daily high: 29°C
Daily hours of sunshine: 12
Sea temperature: 20°C
Another favourite beach destination is the Algarve along Portugal's southern coast. Although not technically in the Med, the region basks in just as much sunshine as the likes of Malta, although, thanks to the Atlantic Ocean, the sea temperature is noticeably cooler.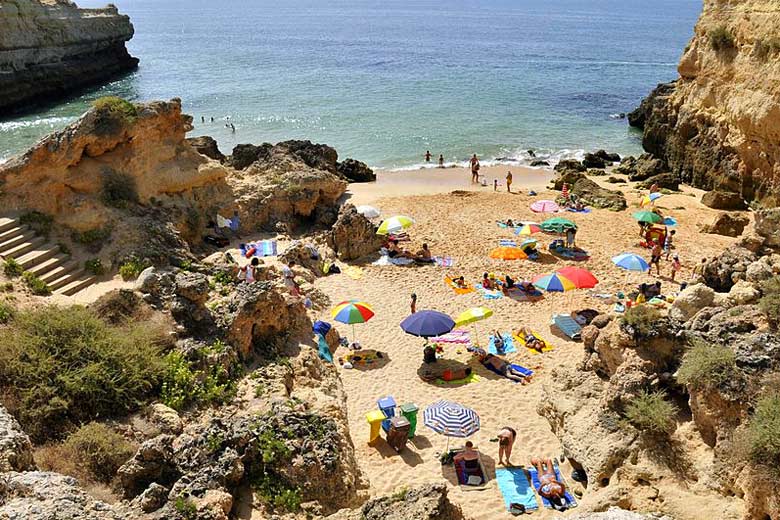 The significantly lower sea temperature prevents conditions along the coast from becoming too hot, and heat and humidity remains low to moderate. However, with plenty of sunshine and a great variety of resorts and accommodation to choose from, the Algarve is a serious contender when thinking about where to go on holiday in July for those looking for pleasant summer conditions.
View Algarve holidays with TUI >>

Read more: Top 10 beaches in the Algarve & Expert tips for visiting the Algarve
4. Skiathos, Greece
Flight time: 3.5 hours
Daily high: 30°C
Daily hours of sunshine: 13
Sea temperature: 24°C
Skiathos, part of the Sporades archipelago to the east of mainland Greece, is a small island in the Aegean Sea, and has been a favoured holiday spot since the 1960s. It's much loved for its clear waters, endless supply of beaches and beautiful forest centre, plus many trendy bars and restaurants.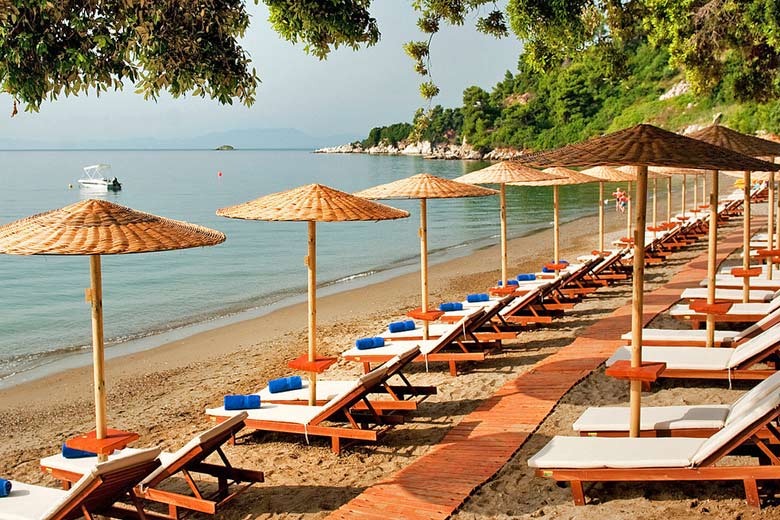 Weatherwise, Skiathos is a great destination if you're considering where to go on holiday in July, thanks to its truly fantastic summer conditions. Hot days give way to warm evenings, rarely dropping below 21°C after dark. Although there is high heat and humidity, and very high UV, there's hardly any rainfall in July. Just be aware of the wind, which can pick up in this region during the summer months, and be a blessing (for its cooling effect) or a curse (some may find it a little irritating) depending on your point of view.
Search Skiathos holidays with Thomas Cook >>

5. Costa Blanca, Spain
Flight time: 2.5 hours
Daily high: 29°C
Daily hours of sunshine: 11
Sea temperature: 24°C
We couldn't talk about where to go on holiday July and not mention the southeastern coast of Spain - arguably one of the best places in Europe for delightful weather at this time. Its appeal is no secret, with more than 120 miles of coastline, and a resort for every taste and budget. However, the weather also plays a big part in making the Costa Blanca consistently irresistible to holidaymakers.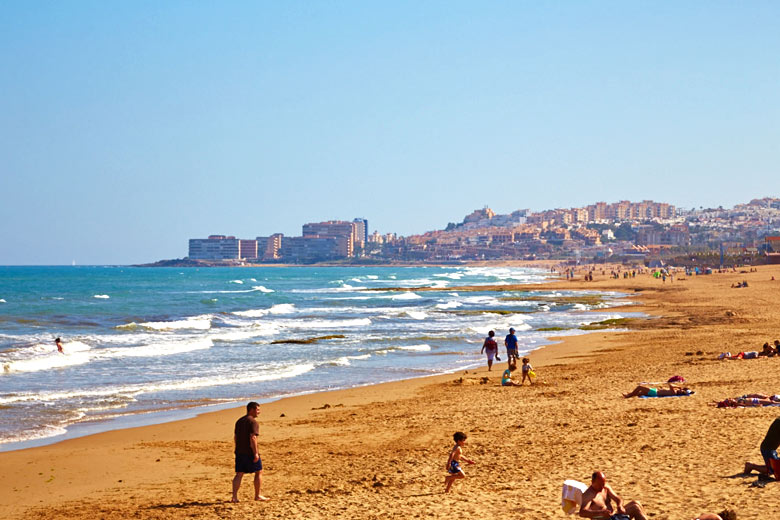 Once again, balmy evenings follow hot, sunny days, although unlike Bodrum and Skiathos, the Costa Blanca only endures a moderate level of heat and humidity, which can make all the difference to those who don't like it too hot. While the heat may feel a touch less severe here, there is still a very high level of UV, so plenty of SPF will be required.
Whether go for the bright lights of Benidorm, the charm of Alicante or the laidback pace of white washed towns such as Altea, the Costa Blanca is a fantastic option when deciding where to go on holiday in July. There are plenty of direct flight options from the UK to Alicante including Jet2, Ryanair, Norwegian and British Airways.
Browse Costa Blanca holidays with On the Beach >>

Where to go on holiday in July: alternative destinations
If you've set your sights on a more far-flung destination but don't know quite where to go on holiday in July to get a taste of the tropical, we have some top rate long haul suggestions. For platinum beaches, high temperatures and warm evenings, the islands of Zanzibar off East Africa, Bali in Indonesia, and Tahiti in French Polynesia all offer this by the bucket load. Although they're spread quite far apart, their near-equatorial locations ensure that their climates are quite similar.
Bali is the hottest at 29°C, with Zanzibar just behind at 28°C and Tahiti a little cooler at 23°C. They all enjoy richly warm waters between 26°C and 27°C, as well as the chance of encountering a brief passing rain storm. Typically, these islands have truly divine beach conditions, and offer a taste of the exotic you're thinking of travelling a little further for somewhere to go on holiday in July for the best weather.
Another destination you might consider as somewhere to go on holiday in July is California. It benefits from a Mediterranean-style climate with one significant difference in the shape of the mighty Pacific Ocean, which is as much as 10°C colder than the Mediterranean Sea. This keeps coastal areas fresh, especially north of Santa Barbara. Generally speaking, in July Los Angeles is much like the Algarve at the same time of year, while San Francisco is more like the south of England, only with more sunshine.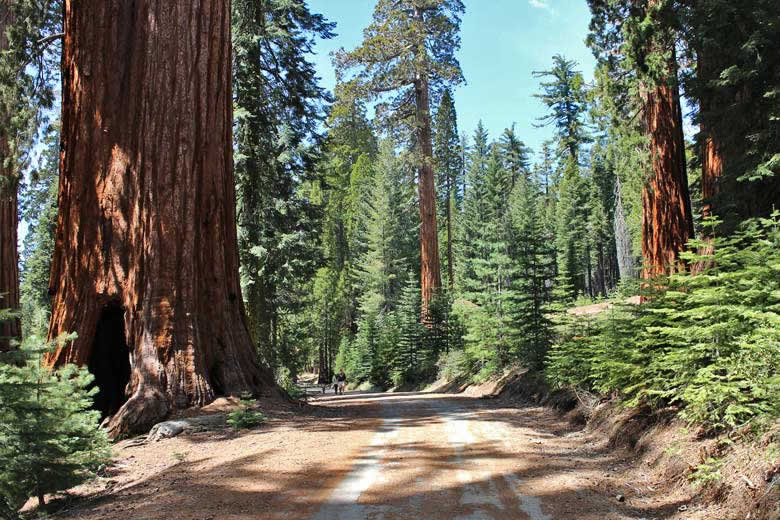 July is traditionally the time many in the UK escape on summer holiday as destinations close to home are really hot and sunny. If you're still deciding exactly where to go holiday in July, just remember that the Med is sunny everywhere with warmer air and sea temperatures in the east than the west, while the Canary Islands out in the Atlantic offer something a little cooler.
You can also check out our full collection of travel deals and discounts as well as our weather in July page for more detailed information to help you choose where to go on holiday on July 2019.
Destination ideas for July 2019
Month: July
Daytime temperature: 22 - 28°C [remove]
Sunshine hours: 8 hours or more [remove]
Sea temperature: 25°C or warmer [remove]
| Rank | Rating | Score | Destination |
| --- | --- | --- | --- |
| 1 | | 100% | Comoros |
| | | 100% | Crete, Greece |
| | | 100% | Croatia |
| | | 100% | East Timor |
| | | 100% | French Polynesia |
| | | 100% | Georgia |
| | | 100% | Greece |
| | | 100% | Guadeloupe |
| | | 100% | Hawaii, United States |
| | | 100% | Ibiza, Balearic Islands, Spain |
| | | 100% | Italy |
| | | 100% | Kenya |
| | | 100% | Madagascar |
| | | 100% | Majorca, Balearic Islands, Spain |
| | | 100% | Mayotte |
| | | 100% | Montenegro |
| | | 100% | Mozambique |
| | | 100% | Neapolitan Riviera, Italy |
| | | 100% | Peloponnese, Greece |
| | | 100% | Sicily, Italy |
| | | 100% | Skopelos, Greece |
| | | 100% | St Helena, Ascension and Tristan da Cunha |
| | | 100% | Tanzania |
| | | 100% | Thassos, Greece |
| | | 100% | Venetian Riviera, Italy |
| 26 | | 97% | Brazil |
| | | 97% | Indonesia |
| | | 97% | Japan |
| | | 97% | Queensland, Australia |
| | | 97% | Seychelles |
| 31 | | 96% | Bulgaria |
| | | 96% | Corsica, France |
| | | 96% | Costa Dorada, Spain |
| | | 96% | Italian Riviera, Italy |
| | | 96% | Menorca, Balearic Islands, Spain |
| | | 96% | Russia (Europe) |
| | | 96% | Skyros, Greece |
| | | 96% | Slovenia |
| | | 96% | Spain |
| | | 96% | Turkey |
| | | 96% | Tuscany, Italy |
| 42 | | 94% | Bali, Indonesia |
| | | 94% | Costa Blanca, Spain |
| | | 94% | Egypt |
| | | 94% | Formentera, Balearic Islands, Spain |
| | | 94% | Lebanon |
| | | 94% | Puerto Rico |
| | | 94% | Samoa |
| | | 94% | St Vincent and the Grenadines |
| 50 | | 93% | Mauritius |
| 51 | | 92% | Fiji |
| | | 92% | Martinique |
| | | 92% | Papua New Guinea |
| | | 92% | Vanuatu |
| 55 | | 90% | Kefalonia, Greece |
| | | 90% | Lefkas, Greece |
| | | 90% | Sardinia, Italy |
| | | 90% | Western Australia, Australia |
| | | 90% | Zante, Greece |
| 60 | | 89% | Barbados |
| | | 89% | Bodrum and Izmir Coast, Turkey |
| | | 89% | British Virgin Islands |
| | | 89% | Cyprus |
| | | 89% | Halkidiki, Greece |
| | | 89% | Israel |
| | | 89% | Jamaica |
| | | 89% | Lombok, Indonesia |
| | | 89% | Malta |
| | | 89% | Montserrat |
| | | 89% | North Carolina, United States |
| | | 89% | Rhodes, Greece |
| | | 89% | Senegal |
| | | 89% | Skiathos, Greece |
| | | 89% | St Lucia |
| | | 89% | Trinidad and Tobago |
| | | 89% | Virgin Islands |
| | | 89% | Virginia, United States |
| 78 | | 88% | Costa Brava, Spain |
| | | 88% | France |
| | | 88% | Lesbos, Greece |
| | | 88% | Monaco |
| | | 88% | Mykonos, Greece |
| | | 88% | Naxos, Greece |
| | | 88% | New Caledonia |
| | | 88% | Paros, Greece |
| | | 88% | Reunion |
| | | 88% | Romania |
| | | 88% | Santorini, Greece |
| | | 88% | South Africa |
| | | 88% | South Korea |
| | | 88% | Syros, Greece |
| | | 88% | Ukraine |
| 93 | | 86% | Burma |
| | | 86% | Costa Rica |
| | | 86% | Grenada |
| | | 86% | Guyana |
| | | 86% | Kerala, India |
| | | 86% | Malaysia |
| | | 86% | Maldives |
| | | 86% | Marshall Islands |
| | | 86% | Panama |
| | | 86% | Philippines |
| | | 86% | Solomon Islands |
| | | 86% | Sri Lanka |
| | | 86% | Taiwan |
| 106 | | 85% | Albania |
| | | 85% | Azerbaijan |
| | | 85% | Corfu, Greece |
| | | 85% | Costa Almeria, Spain |
| | | 85% | Paxos, Greece |
| 111 | | 83% | Anguilla |
| | | 83% | Antalya Coast, Turkey |
| | | 83% | Antigua |
| | | 83% | Bahamas |
| | | 83% | Bermuda |
| | | 83% | Bonaire |
| | | 83% | Cuba |
| | | 83% | Curacao |
| | | 83% | Dalaman and Marmaris Coast, Turkey |
| | | 83% | Dominica |
| | | 83% | Dominican Republic |
| | | 83% | Florida, United States |
| | | 83% | Maryland, United States |
| | | 83% | Northern Territory, Australia |
| | | 83% | Saba |
| | | 83% | Sint Eustatius |
| | | 83% | Sint Maarten |
| | | 83% | South Carolina, United States |
| | | 83% | St Barthelemy |
| | | 83% | St Kitts and Nevis |
| | | 83% | St Martin |
| | | 83% | Suriname |
| | | 83% | Texas, United States |
| | | 83% | Tunisia |
| | | 83% | Turks and Caicos |
| | | 83% | Wake Island |
| 137 | | 82% | Cape Verde |
| | | 82% | New Jersey, United States |
| 139 | | 81% | American Samoa |
| | | 81% | Belize |
| | | 81% | Benin |
| | | 81% | China |
| | | 81% | Colombia |
| | | 81% | French Guiana |
| | | 81% | Gabon |
| | | 81% | Gambia |
| | | 81% | Ghana |
| | | 81% | Guinea |
| | | 81% | Guinea-Bissau |
| | | 81% | Honduras |
| | | 81% | Hong Kong |
| | | 81% | India |
| | | 81% | Mexico |
| | | 81% | Nicaragua |
| | | 81% | Sao Tome and Principe |
| | | 81% | Togo |
| 157 | | 80% | Azores, Portugal |
| | | 80% | Costa de la Luz, Spain |
| | | 80% | Hierro, Canary Islands, Spain |
| | | 80% | Gran Canaria, Canary Islands, Spain |
| | | 80% | La Gomera, Canary Islands, Spain |
| | | 80% | La Palma, Canary Islands, Spain |
| | | 80% | Madeira, Portugal |
| | | 80% | Morocco |
| | | 80% | Ohio, United States |
| | | 80% | Tenerife, Canary Islands, Spain |
| 167 | | 78% | Alabama, United States |
| | | 78% | Cayman Islands |
| | | 78% | Georgia, United States |
| | | 78% | Haiti |
| | | 78% | Mississippi, United States |
| 172 | | 77% | Delaware, United States |
| 173 | | 75% | Brunei |
| | | 75% | Cameroon |
| | | 75% | Cancun and Riviera Maya, Mexico |
| | | 75% | Ecuador |
| | | 75% | Equatorial Guinea |
| | | 75% | Federated States of Micronesia |
| | | 75% | Goa, India |
| | | 75% | Liberia |
| | | 75% | Macau |
| | | 75% | Nigeria |
| | | 75% | Northern Mariana Islands |
| | | 75% | Palau |
| | | 75% | Sierra Leone |
| | | 75% | Singapore |
| | | 75% | Thailand |
| | | 75% | Venezuela |
| | | 75% | Vietnam |
| 190 | | 74% | Costa del Sol, Spain |
| 191 | | 72% | Algarve, Portugal |
| | | 72% | Aruba |
| | | 72% | Connecticut, United States |
| | | 72% | Fuerteventura, Canary Islands, Spain |
| | | 72% | Gibraltar |
| | | 72% | Guatemala |
| | | 72% | Lanzarote, Canary Islands, Spain |
| | | 72% | Michigan, United States |
| | | 72% | Ontario, Canada |
| | | 72% | Pennsylvania, United States |
| 201 | | 71% | Kos, Greece |
| | | 71% | Samos, Greece |
| 203 | | 70% | Cambodia |
| | | 70% | El Salvador |
| | | 70% | Guam |
| 206 | | 67% | Bahrain |
| | | 67% | British Columbia, Canada |
| | | 67% | California, United States |
| | | 67% | Cocos (Keeling) Islands |
| | | 67% | Cook Islands |
| | | 67% | Djibouti |
| | | 67% | Jordan |
| | | 67% | Kuwait |
| | | 67% | Maine, United States |
| | | 67% | Massachusetts, United States |
| | | 67% | Midway Island |
| | | 67% | Minnesota, United States |
| | | 67% | New Brunswick, Canada |
| | | 67% | New Hampshire, United States |
| | | 67% | New York, United States |
| | | 67% | Niue |
| | | 67% | Nova Scotia, Canada |
| | | 67% | Oman |
| | | 67% | Portugal |
| | | 67% | Prince Edward Island, Canada |
| | | 67% | Qatar |
| | | 67% | Quebec, Canada |
| | | 67% | Rhode Island, United States |
| | | 67% | Saudi Arabia |
| | | 67% | Sharm el Sheikh, Egypt |
| | | 67% | Sudan |
| | | 67% | Sweden |
| | | 67% | Tonga |
| | | 67% | UAE |
| | | 67% | Wallis and Futuna |
| | | 67% | Washington, United States |
| | | 67% | Wisconsin, United States |
| 238 | | 65% | Kazakhstan |
| 239 | | 64% | Bangladesh |
| | | 64% | Pakistan |
| 241 | | 63% | Angola |
| | | 63% | Peru |
| | | 63% | Turkmenistan |
| 244 | | 61% | British Indian Ocean Territory |
| | | 61% | Denmark |
| | | 61% | Estonia |
| | | 61% | Finland |
| | | 61% | Illinois, United States |
| | | 61% | Indiana, United States |
| | | 61% | Latvia |
| | | 61% | Lithuania |
| | | 61% | Norway |
| | | 61% | United Kingdom |
Metric (°C / mm) | Imperial (°F / inches)
Where to go on holiday for the best weather
Get FREE travel offers
Sign up to receive the latest deals and exclusive discounts on holidays, flights, hotels and more, plus inspiration on where to go when
We promise not to share your details