Best holiday destinations in December
*affiliate links: find out how we are funded and why this helps us remain free to use.
Do you delight in frosty festivities or prefer warming rays on a far-flung beach in December? If it's the latter, we have just the thing for you!
Even though it's winter, you don't necessarily have to travel as far as you might think for a touch of sunshine. However, as it's also the start of the dry season in the tropics, many exotic destinations are perfect at this time.
Top five destinations to visit in December
Whether you fancy a long haul flight to paradisiacal shores or a simple hop, skip and jump to some seasonal sun, there's still plenty of choice when deciding where to go on holiday in December.
Read on to see five of our favourite destinations with the best hot and sunny weather at this time of year: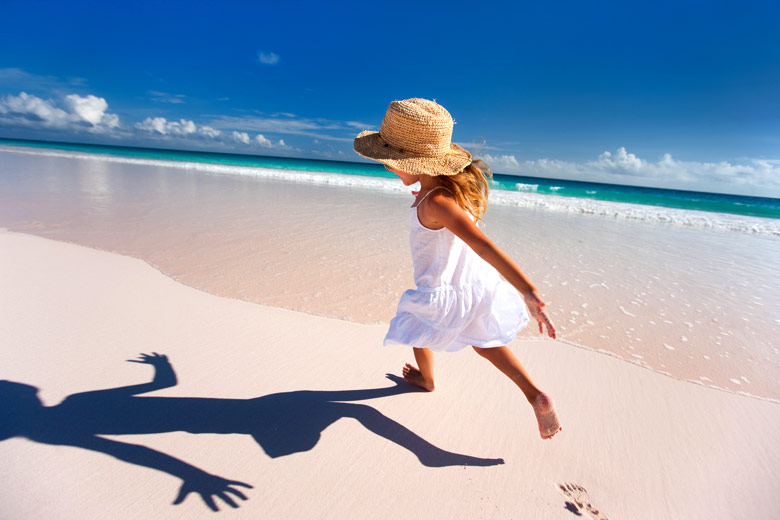 1. Barbados
Flight time from London: 10.5 hours
Daily high: 29°C
Daily hours of sunshine: 8
Sea temperature: 27°C
For a taste of the Caribbean, the idyllic island of Barbados is hard to beat in December. This period marks the beginning of the dry season, which means temperatures start to cool down but overall conditions become more settled and enjoyable for holidaymakers.
In December, Barbados is nice and hot with plenty of sunshine and just a small risk of a passing shower. There can be some occasional cloud but with the high heat and humidity it will still feel totally tropical.
Head to one of the island's best beaches at Bottom Bay where it's all about the postcard-worthy views, as it's not ideal for swimming thanks to strong waves.
Instead, sup on freshly made coconut cocktails and soak in the scenery. Also check out the famed Hunte's Gardens, a stunning oasis crammed with palms, lilies and so much more.
Recommended for Barbados
More about Barbados
2. Lanzarote, Canary Islands
Flight time from London: 4.5 hours
Daily high: 21°C
Daily hours of sunshine: 6
Sea temperature: 20°C
Closer to home is the much-loved island of Lanzarote in the Canaries, which is popular as it's both easy and affordable to get to, whether booked in advance or with a late deal.
It's fair to say Lanzarote definitely isn't a beach destination at this time of year, as the sea is positively chilly.
However, blessed with warm, generally dry, conditions and not even a hint of heat and humidity, it's especially loved by those keen to experience everything the island has to offer.
From inland hikes and cycling to seaside strolls, fine dining, and the tax-free shopping, there's a Lanzarote for everyone.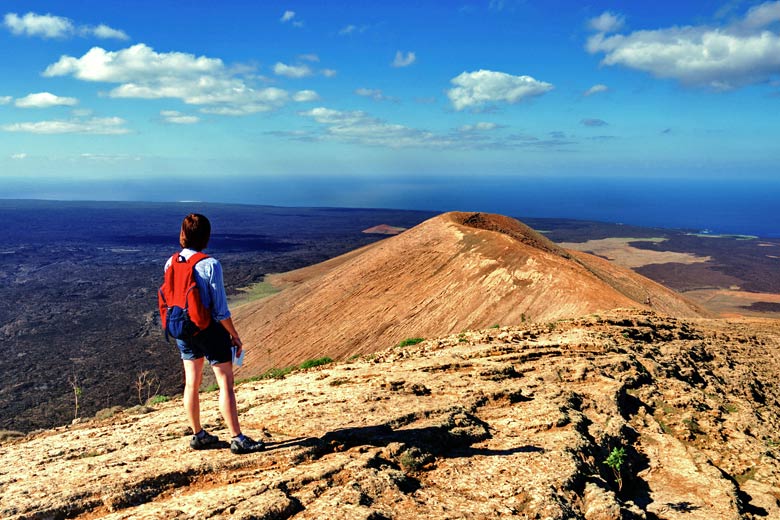 Although December is technically the island's wettest month, the chance of seeing rain is still incredibly low.
There's plenty of sunshine about and, even when it does get a bit cloudy, temperatures remain pleasant. If you're after somewhere in December that's hassle-free and only a short flight away, Lanzarote ticks the box.
Just remember to pack a layer or two for evenings, which are cool.
Recommended for Lanzarote
More about Lanzarote
3. Goa, India
Flight time from London: 10 to 12 hours
Daily high: 31°C
Daily hours of sunshine: 9.5
Sea temperature: 28°C
They say good things come in small packages, and Goa is a prime example. It may be India's smallest state, but it is, without doubt, one of its most endearing in December.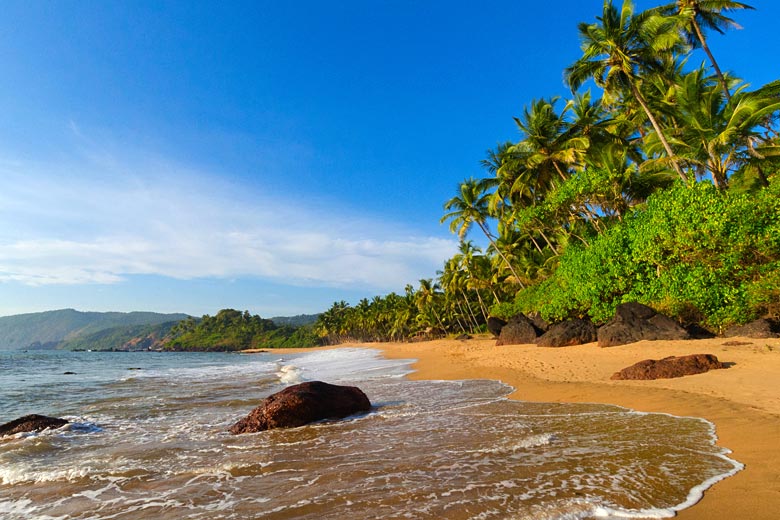 Located on the subcontinent's west coast, Goa has long attracted those after some tropical sun, sea, and sand, and December is a truly fabulous time to visit.
As it's the beginning of the dry season, you can expect cloud-free skies, and calm, warm, waters, ideal for swimming and making the most of the activities on offer.
Although heat and humidity is still high, daytime temperatures are lower in December than during the summer monsoon so it's a much more manageable and enjoyable heat. However UV is high, so remember the sunscreen.
Recommended for Goa
More about Goa
4. Dubai, UAE
Flight time from London: 7 hours
Daily high: 26°C
Daily hours of sunshine: 8
Sea temperature: 25°C
December is a great time to visit Dubai, not to mention a big hit with locals keen to put the memory of scorching summer days behind them.
December is when you can really enjoy Dubai, getting out and about in its green spaces, relaxing on its beaches, and sitting back on the many rooftop terraces.
While days are lovely and warm with plenty of sunshine, and the sea is perfect for swimming in, you might want to bring an extra layer for evenings as the temperature rapidly drops after dusk.
Heat and humidity is low in December ensuring that the trademark sweaty feeling, which can make Dubai so unbearable in the hottest months, is nowhere to be felt.
UV level is moderate, so you will certainly still want some good suncream whether you're working on a tan or simply walking around the old town, visiting museums, malls, or theme parks.
There's a slim chance of seeing some rain but it's unlikely to be anything that lingers. Overall, Dubai is delicious at this time of year, and hard to fault as a holiday destination in December.
Recommended for the UAE
More about the UAE
5. Cape Town, South Africa
Flight time from London: 12 hours
Daily high: 25°C
Daily hours of sunshine: 10
Sea temperature: 18°C
Cape Town is a diverse and cosmopolitan city that attracts many winter sun-seekers with its warm temperatures, natural beauty and an endless list of things to see and do.
As a destination in December, Cape Town is a real treat; it's easy to get to with numerous direct flights from the UK and, best of all, affordable.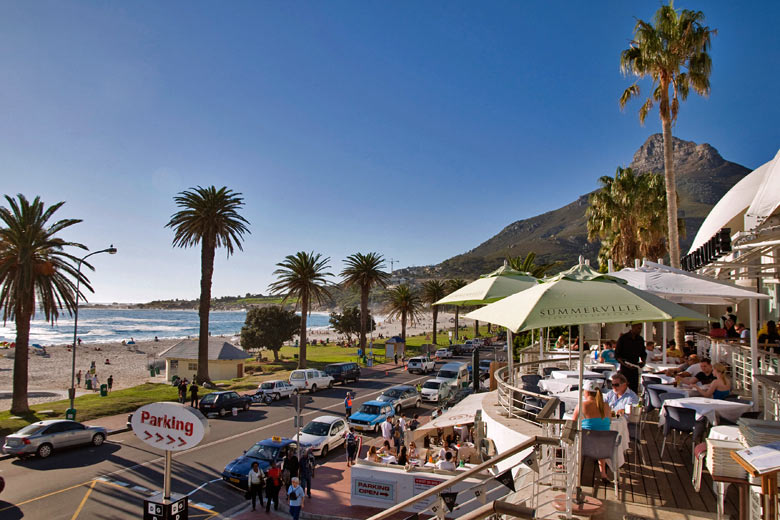 Cape Town's weather in December is best compared to the Algarve in June: expect long sunny days, with perhaps just a pinch of cloud every now and then.
There's no heat and humidity, and while daytime temperatures are encouraging, don't forget to take an extra layer for evenings as it can dip to around 15°C. Rule out swimming here, at least in the sea. If you fancy a splash about, definitely book a hotel with a heated or internal pool.
With the onset of summer in December, Cape Town comes alive with events and festivals. As well as major sites and must-see attractions, you can experience a host of exciting seasonal activities: head to Kenilworth Racecourse for a flutter, try the open-air cinema or explore the summertime markets.
Recommended for South Africa
More about South Africa
Alternative destinations to visit in December 2023/2024
If you're still unsure about where to go on holiday in December, we have a few more places worth mentioning including two great long haul options.
First up is Australia, which is basking in summer sun by December. Whether you go for a once in a lifetime trip or are simply visiting family or friends, this is the time to make the most of great conditions in the likes of Sydney or Melbourne.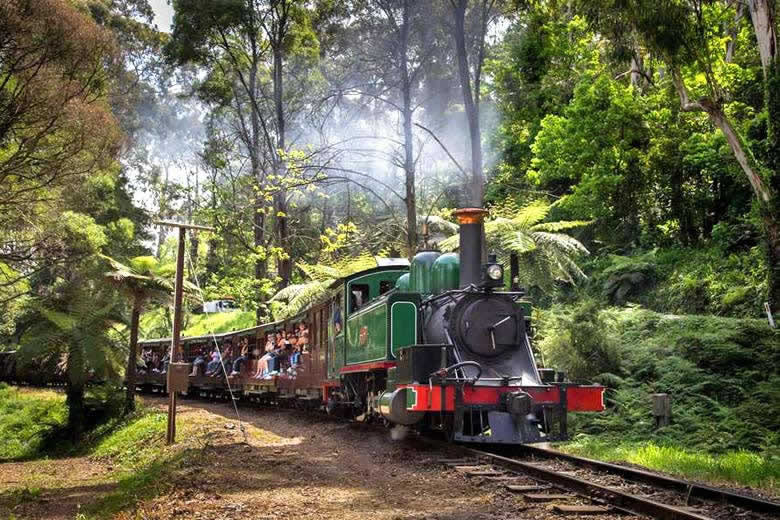 In Melbourne, daytimes are warm touching 24°C with no heat and humidity but extreme UV. There's a good day's worth of sunshine with eight hours, although evenings are cool at 12°C.
There is a chance of seeing some rain but nothing significant that would dampen the spirit of your holiday. For something different, head into the southern Dandenong mountains, and take a ride on Puffing Billy for a taste of the historic steam railway.
For something with a more tropical flavour, consider Acapulco on Mexico's Pacific coast. You'll find delightfully hot weather with temperatures reaching 31°C, perfect for sprawling on the white sandy beaches.
The sea is also invitingly warm at 29°C, and the fact that there's loads of sunshine, hardly any rain and very high heat and humidity guarantee it'll be hot.
December may be cool (ok, cold) across Europe but there are destinations you can go for anything from warming sunshine (within five hours) to wonderfully hot and sunny weather (starting from a 10-hour flight away) - the choice is yours!
Hopefully you're now full of December destination inspo, however, if you'd like to read more don't miss our weather in December section for even more detailed breakdown of the conditions in popular holiday spots worldwide.
You can also check out all the latest travel deals and discounts to ensure you get the best price on your slice of winter sun.
Destination ideas for December 2023
Month: December
Daytime temperature: 22 - 28°C [remove]
Sunshine hours: 8 hours or more [remove]
Sea temperature: 25°C or warmer [remove]
| Rank | Rating | Score | Destination |
| --- | --- | --- | --- |
| 1 | | 100% | India |
| | | 100% | Martinique |
| | | 100% | Mauritius |
| | | 100% | Oman |
| | | 100% | Queensland, Australia |
| | | 100% | Red Sea, Egypt |
| | | 100% | South Africa |
| | | 100% | St Lucia |
| | | 100% | St Vincent and the Grenadines |
| | | 100% | UAE |
| 11 | | 97% | Bahamas |
| | | 97% | British Virgin Islands |
| | | 97% | Cuba |
| | | 97% | Florida, United States |
| | | 97% | Guadeloupe |
| | | 97% | Hawaii, United States |
| | | 97% | Panama |
| | | 97% | Puerto Rico |
| | | 97% | Virgin Islands |
| 20 | | 96% | New South Wales, Australia |
| | | 96% | Pakistan |
| 22 | | 94% | Anguilla |
| | | 94% | Barbados |
| | | 94% | Curacao |
| | | 94% | Madagascar |
| | | 94% | St Barthelemy |
| | | 94% | St Kitts and Nevis |
| | | 94% | Thailand |
| 29 | | 93% | Mexico |
| | | 93% | Vietnam |
| 31 | | 92% | Antigua |
| | | 92% | Brazil |
| | | 92% | Cayman Islands |
| | | 92% | Costa Rica |
| | | 92% | Dominican Republic |
| | | 92% | Fiji |
| | | 92% | French Polynesia |
| | | 92% | Grenada |
| | | 92% | Indonesia |
| | | 92% | Jamaica |
| | | 92% | Caribbean Coast, Mexico |
| | | 92% | Philippines |
| | | 92% | Sri Lanka |
| | | 92% | Trinidad and Tobago |
| | | 92% | Turks and Caicos |
| 46 | | 89% | Bali, Indonesia |
| | | 89% | Lombok, Indonesia |
| | | 89% | Mozambique |
| 49 | | 88% | Argentina |
| | | 88% | Cape Verde |
| | | 88% | China |
| 52 | | 86% | Cambodia |
| | | 86% | Dominica |
| | | 86% | Malaysia |
| | | 86% | Maldives |
| | | 86% | Seychelles |
| 57 | | 85% | Ecuador |
| 58 | | 83% | Kenya |
| | | 83% | Tanzania |
| | | 83% | Venezuela |
| 61 | | 81% | Kerala, India |
| | | 81% | Papua New Guinea |
| | | 81% | Samoa |
| 64 | | 79% | Gambia |
| 65 | | 78% | Goa, India |
| 66 | | 77% | Peru |
| 67 | | 75% | Aruba |
| | | 75% | Palau |
| | | 75% | Singapore |
| 70 | | 74% | Israel |
| | | 74% | Western Australia, Australia |
| 72 | | 72% | El Salvador |
| 73 | | 71% | Japan |
| 74 | | 68% | Jordan |
| 75 | | 67% | Cook Islands |
| | | 67% | Namibia |
| | | 67% | South Australia, Australia |
| | | 67% | Tonga |
| | | 67% | Victoria, Australia |
| 80 | | 64% | New Zealand |
| 81 | | 61% | Bermuda |
Metric (°C / mm) | Imperial (°F / inches)
Where to go on holiday for the best weather
Be inspired
Get your weekly fix of holiday inspiration from some of the world's best travel writers plus save on your next trip with the latest exclusive offers
We promise not to share your details
Explore holidays in the sun for less