Oxfordshire weather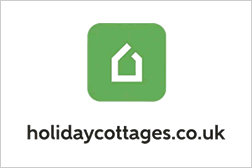 Sale
Explore current late deals on UK holiday cottages
Search for accommodation by upcoming weeks
Includes available special offers
Recommended for Oxfordshire
The weather guide for Oxfordshire (Oxford) shows long term weather averages processed from data supplied by CRU (University of East Anglia) & today's weather forecast provided by meteoblue. Find out more about our data sources.
Jan Feb Mar Apr May Jun Jul Aug Sep Oct Nov Dec
When is the best time to go to Oxfordshire?
The best time to go to Oxfordshire (Oxford) is July based on the following average weather conditions.

Maximum daytime temperature = 72 - 86°F [remove]
Daily hours of sunshine = 10 hours or more [remove]

Change the criteria to reflect your weather preferences.

"
Max Day Temperature (°F)
45

Jan

45

Feb

50

Mar

55

Apr

61

May

66

Jun

72

Jul

70

Aug

64

Sep

59

Oct

50

Nov

45

Dec
Best time to go for the weather
Metric (°C) | Imperial (°F)
More about the UK
Which is the hottest month in Oxfordshire?
The hottest time of year in Oxford, Oxfordshire is normally July. Expect maximum daytime temperatures to reach 72°F.
Which month has the most rain in Oxfordshire?
In terms of rainfall, December is usually the wettest month in Oxford, Oxfordshire with 2.5 inches on average. There are normally 16 days in December with some rain.
When is it sunniest in Oxfordshire?
The sunniest time of year in Oxford, Oxfordshire is normally June with bright sunshine on average for 40% of daylight hours; that's 7 hours of sunshine per day.
Compare Oxfordshire weather with the USA
Below the Oxfordshire weather chart shows average maximum daytime temperature for Oxfordshire, England (Oxford) and the USA (Washington).
Maximum daytime temperature (°F)
Oxfordshire, England (Oxford)
USA (Washington)
Jan
Feb
Mar
Apr
May
Jun
Jul
Aug
Sep
Oct
Nov
Dec
Metric (°C) | Imperial (°F)
Compare more Oxfordshire weather >>
Be inspired
Get your weekly fix of holiday inspiration from some of the world's best travel writers plus save on your next trip with the latest exclusive offers
We promise not to share your details
Related posts
Popular travel offers
Explore holidays in the sun for less