6 ways to travel with confidence
*affiliate links: find out how we are funded and why this helps us remain free to use.
For many people, travelling was once the norm but it can now feel quite daunting. In a recent study by the Foreign, Commonwealth & Development Office (FCDO), 54% of UK nationals said a holiday was what they were looking forward to the most.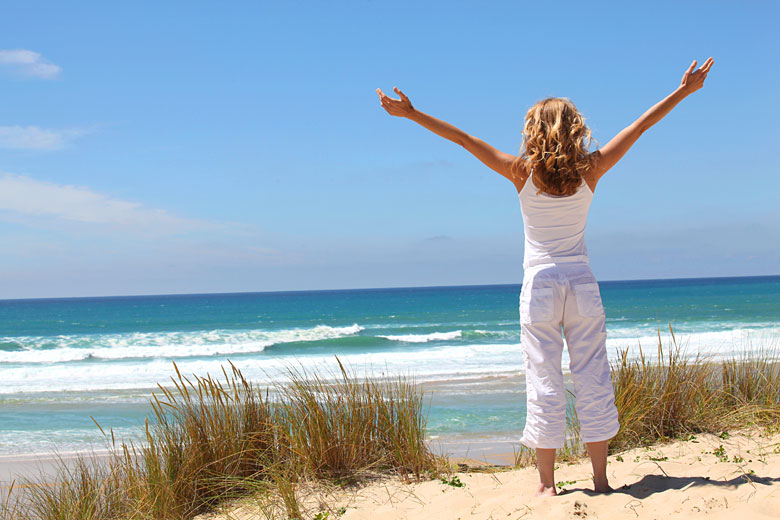 Yet, many people said they still feel anxious (33%), nervous (26%) or worried (23%) about the prospect of going abroad, so we want to help you get back in the saddle, or should that be airline seat, and rediscover your travelling mojo.
Here, we've combined various sources of research with top tips, practical advice and a handy guide to cancellation policies from leading airlines and holiday companies to help boost your confidence when it comes to booking that much-needed break.
1. Follow the latest travel advice
One of the very first things to do when planning a holiday is to check the latest Foreign, Commonwealth & Development Office (FCDO) travel advice for the destination in question. In addition, the FCDO has pulled together a comprehensive checklist with top tips for travel to ensure you get away and, crucially, are able to return, hassle-free.
FCDO travel advice
What's more, we have our very own travel advice section to help you navigate everything from foreign travel bans and restrictions to the types of tests and vaccinations required to travel to your destination and return to the UK.
2. Think about where you want to go
Naturally, the weather is a leading motivator when it comes to deciding where to go on holiday, and this, in turn, is dependent on the time of year you want to go away.
In a recent survey by TUI, 39% of people said that finding warm and sunny weather was the main reason for wanting to book a holiday. With this in mind, be sure to visit our summer and winter sun holiday sections to find your dreamy destination.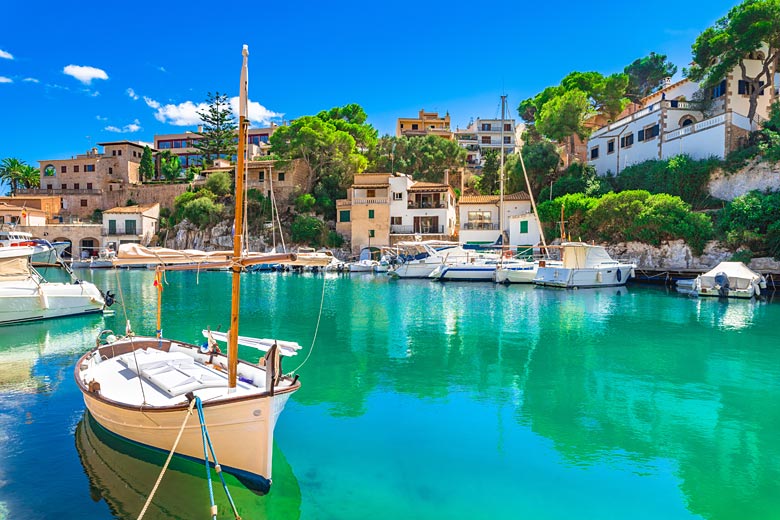 Another thing to consider is the type of place: would you rather take a secluded beach holiday or a culture-drenched city break? What do you want to see and do, and how comfortable are you likely to feel in busier settings such as a city?
"People in Spain take mask-wearing in public much more seriously than we do in the UK"
Interestingly, in a recent survey we conducted with a select group of people who have travelled this summer, Viv C stated that "people in Spain take mask-wearing in public much more seriously than we do in the UK" while Adrian L shared that "people in Portugal are mostly still wearing masks, even outside."
3. And where you'd like to stay
It's important to carefully consider what type of accommodation will make you feel most comfortable. Are you happy to stay in a hotel or resort? Maybe you'd prefer to stay in a small B&B? Or rent private accommodation like a villa or a chic urban apartment?
In a 2020 survey conducted by data analysts STR following the end of the first major lockdown, interest in staying in self-catering accommodation or a short-term rental was up 11% while staying in small hotels was up 5%. Meanwhile, the idea of staying in a larger hotel was down 30% and hostels down a whopping 69%.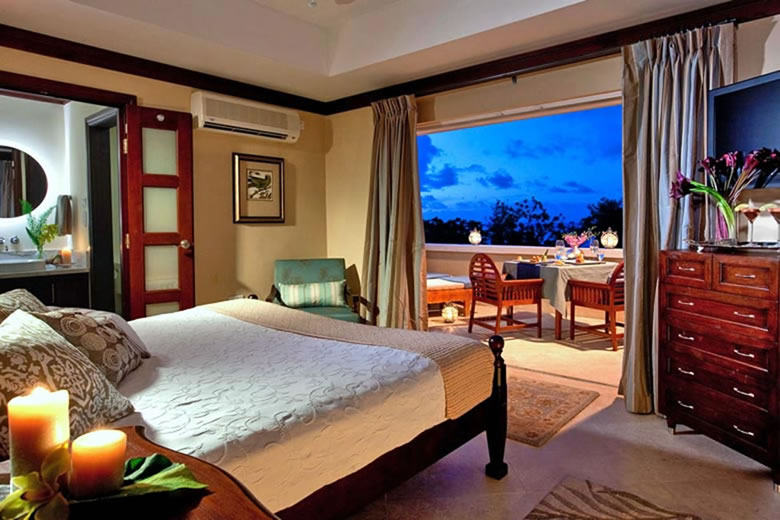 The rationale for this is easy to see: big resorts often mean more people, whereas smaller hotels and private rentals can feel like a far safer option although, in reality, it's not quite as simple as that.
While a B&B may be more manageable size-wise, the big-name holiday companies and hotel chains have the capacity to deal with mass cleaning and roll out detailed guides.
For example, Sandals* has worked hard to share its cleaning protocols* and make guests feel safe in their properties, regardless of the size of their resorts. You'll find a similar level of information in TUI's Covid Centre* and Jet2's Covid-19 Hub*.
4. Decide how you want to travel
It's vital to think about how you would like to travel to your destination. Are you happy to go to an airport, board a flight and wear a mask for the duration of your journey? Would you rather travel by train or perhaps your own vehicle and a ferry ride?
Our short survey revealed that as many as 46% of respondents said getting through security at the airport was well spaced and controlled, while 26% said it was the same as normal.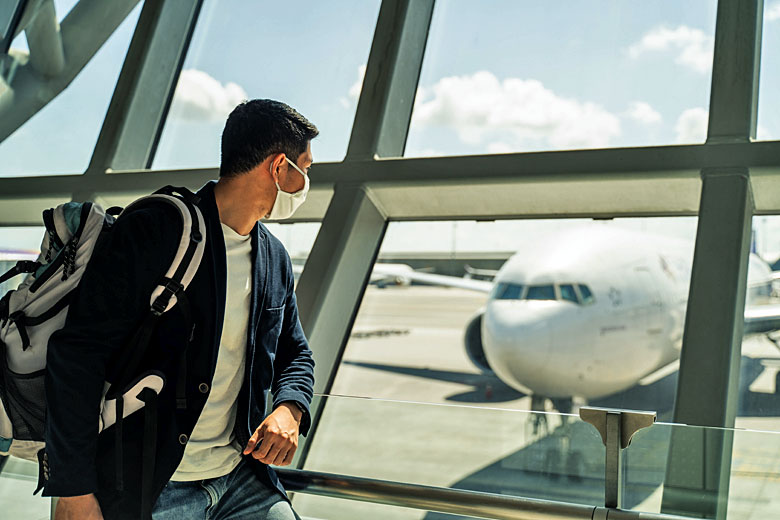 There were some comments regarding boarding, which Rachel A said was "the same as normal; everyone stood up at once with no attempt to give people space." However, Nita added that although "it was difficult to maintain distance, it felt safe as you knew everyone on the flight had a PCR test."
"Felt safe throughout... the slowest part was coming through the UK border."
When it came to masks, Al H said on her flight masks were worn by the "vast majority" while Ally S commented that on her flight, it was "actively enforced onboard by easyJet."
There were notable frustrations over returning to the UK, however, with Ally S saying there were "long queues at the airport on return - very slow going through UK passport control." Sam concurred, saying it "felt safe throughout" but the "slowest part was coming through the UK border."
Not ready to travel internationally? You're not alone. We have a wide selection of travel inspiration, weather advice, deals and special offers in our UK travel section.
5. Purchase comprehensive travel insurance
Finding the right travel insurance has always been an essential part of planning a holiday, no matter how unfun. However, since the outbreak of the pandemic, not to mention the change in regulations following Brexit, it's more important than ever to ensure you have the right cover.
In the FCDO's recent poll, over 70% of people said that finding travel insurance was now a priority, while 23% that not being sufficiently protected or not having the right kind of travel insurance was one of their main concerns.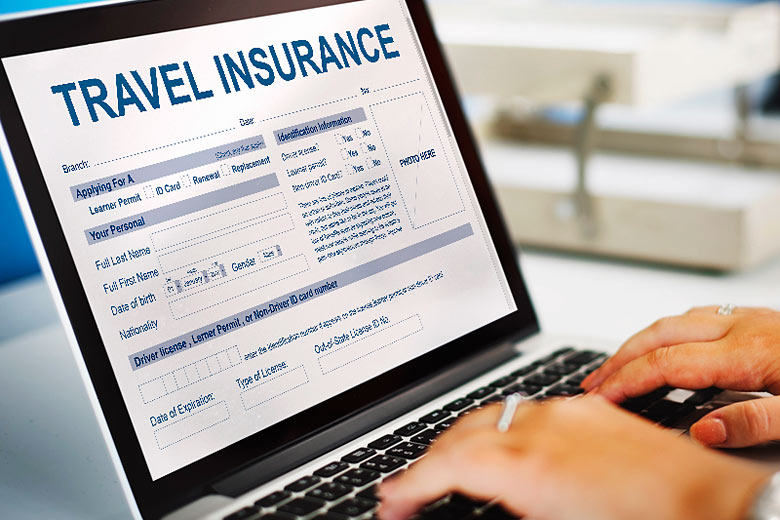 With this in mind, it's crucial that you do your research to find the cover that will protect you should your trip be affected by Covid-19, either directly (by, say, contracting the virus or having to quarantine) or indirectly (such as changes in government guidelines).
Trusty Which?*, the consumer's best friend when it comes to travel-related matters, has created a handy guide to travel insurance including Covid-19 cover. It points out that while many insurers will claim to offer 'Covid cover', this doesn't always include options for every outcome that's possible at present, such as the cost of additional accommodation resulting from changes to the regulations.
Which?* has turned its expert eye to policies from various providers, ranking them from Basic (worst) to Complete (best), depending on the level of cover that's included.
You can read general advice such as, Travel Insurance Explained* and Who has the best 'Covid cover'?* for free, while members can see the full list of ranked travel insurance providers in the Best and worst travel insurance* guide.
6. Get to know your cancellation policy
A good way to boost your confidence in upcoming travels is to get to know the policies surrounding cancellations, amendments and refunds of the holiday provider or airline.
Here, we've pulled together the policies of both major holiday companies and popular airlines so you can easily see what each company is offering.
Holidays
| Holiday provider | Flexible travel policy |
| --- | --- |
| BA Holidays* - Book with confidence commitment | Flexible bookings with no change fee. Holidays before 31 August 2022 |
| easyJet holidays* - Protection Promise with Covid commitments incl. refund guarantee | Amend holiday booking with no extra fees up to 28 days before departure |
| Jet2holidays* - Refund guarantee + amend holiday admin-fee-free | Holiday changes & refunds policy applies if Covid-19 or government prevents travel |
| Sandals* - Holiday Assurance policy + complimentary Covid-19 tests | Receive accommodation credit voucher if holiday interrupted by Covid-19 to be used within 12 months |
| TUI* - Holiday Promise + fee-free changes & refund policy | All holidays include TUI Covid Cover. Change booking for free on selected holiday bookings |
| Virgin Holidays* - Fully flexible booking policy | Make unlimited date changes, switch destination or swap holiday for voucher (use by April 2023) |
Flights
| Airline | Flexible flight policy |
| --- | --- |
| British Airways* - Book with confidence commitment | Flexible bookings with no change fee. Travel before 31 August 2022 |
| easyJet* - Flight protection promise | Transfer flight fee free up to 2 hours before your departure up to 31 December 2021 |
| Jet2* - Refund guarantee + amend flight admin-fee-free | Flight changes & refunds policy applies if Covid-19 or government advice prevents travel |
| TUI* - Fee-free changes policy | Change for free on selected bookings based on time until departure & T&Cs |
| Virgin Atlantic* - Fully flexible booking policy | Change flights with no admin charges for departures up to 30 April 2022 |
Ultimately, you need to be confident in the plans you've made and the policies in place to back you up should anything go wrong. Do your research, follow FCDO advice, use our Covid-19 travel planner and you'll soon be travelling with confidence once again.
Ready to book your long-awaited holiday? Check out the latest deals and discounts on everything from holidays to flights, accommodation, car hire and much more.
Explore holidays in the sun for less
Be inspired
Get your weekly fix of holiday inspiration from some of the world's best travel writers plus save on your next trip with the latest exclusive offers
We promise not to share your details
Related posts