Revealed: top winter sun holiday destinations under £500
*affiliate links: find out how we are funded and why this helps us remain free to use.
The Boxing Day sales can feel overwhelming, especially when it comes to finding a genuinely good deal on future travels.
Fear not: we've done the legwork for you and pulled together a collection of holiday destinations that are typically very sunny during the winter months and great value in the Boxing Day sales.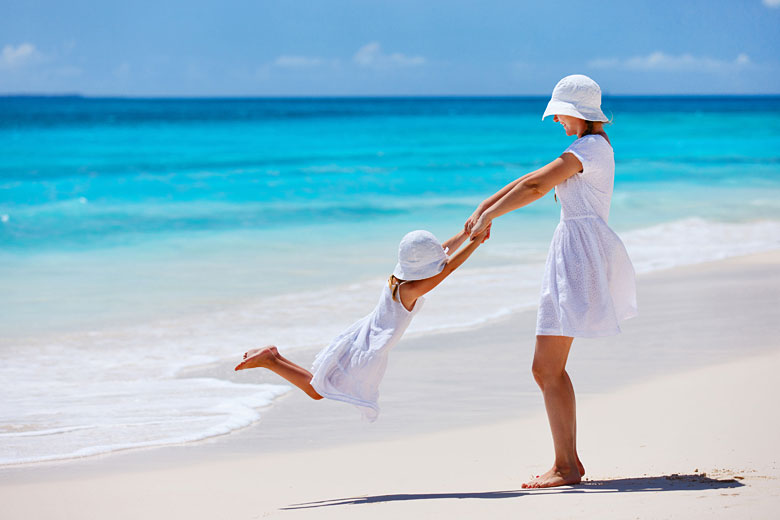 Please note: all prices extracted via Weather2Travel.com are per person based on a seven-night holiday (flights and hotel) to be taken between January 2023 and March 2023, and are correct as of 23/12/2022. The list is in order of holiday affordability and destinations were selected based on their high daily levels of sunshine.
Malta
Sitting at the top of our pick is the Mediterranean archipelago of Malta. Situated between the Italian island of Sicily and the coast of North Africa, it receives some divine winter sunshine and average daily high temperatures that warrant t-shirts by day and layers by night.
There are three inhabited islands: Malta, Gozo and Comino. Across these, there's a wealth of history and nature on offer.
The capital of Valletta, itself a UNESCO World Heritage site, is an open-air museum with sights ancient and modern at every turn.
There's the National Museum of Archaeology, where the oldest artefact dates from 5,200 BCE, the National War Museum detailing the island's WWII role, churches, catacombs, caves, fortifications and so much more.
Once you've had your fill of the island's urban delights venture out on a walk to see the more rural, wild side. The likes of the Fawwara Trail winds you past stone chapels, and prehistoric temples before scooping down to the Blue Grotto.
Meanwhile, the west-coast route along the Dingli Cliffs takes you past the highest point and the woodland of Buskett Gardens.
Over on Gozo, a short ferry ride away, the Gozo Walk delivers splendid sea views, rock formations and more.
Sunshine in Valletta
Marrakech, Morocco
Marrakech is a visitor's favourite in Morocco, and for good reason. This ancient walled city, with its decorative babs (gates), rabbit warren of a Medina, stunning architecture, the Ben Youseff Madrasa is a highlight, and cosmopolitan bars and restaurants guarantee it ticks every box for the discerning city-breaker.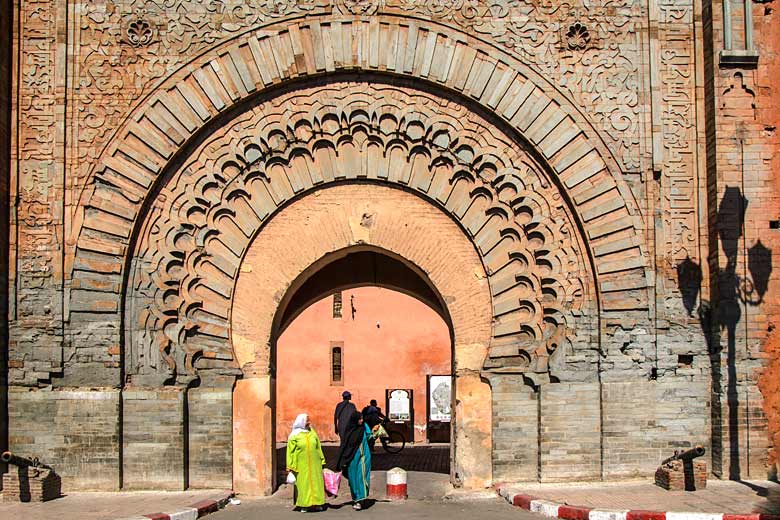 There's oodles of history and art on offer too, displayed across the extensive collection of museums and galleries.
Take your pick from the 16th-century El Badi Palace, the striking tilework of Jardin Majorelle, The Orientalist Museum of Marrakech and, for fashionistas, the Yves Saint Laurent Marrakech Museum, to name a few.
As for the weather, the winter months in Marrakech are characterised by mild, sunny conditions that make it a delightful place for exploring the sights in some seasonal sunshine.
Sunshine in Marrakech
Tunisia
Holidays from: £278
Provided by: First Choice*
Flight time: 3 hours
The resort town of Port el Kantaoui is one of Tunisia's most popular holiday destinations thanks to its winning combination of wonderful weather, beautiful beaches and variety of things to do.
Weatherwise, the winter months in Tunisia are comparable with Marrakech although it's a bit less sunny, a degree or two cooler and there's an increased chance of a passing shower.
That said, there's still as much as six hours of sunshine each day and, thanks to its desert climate, the risk of rainfall remains low. The sea is a little chilly for some, so if swimming is on your agenda, seek a hotel with a heated pool.
The heart of the town is its marina. It's where you'll find a plethora of places to leisurely eat and drink while watching the yachts go by.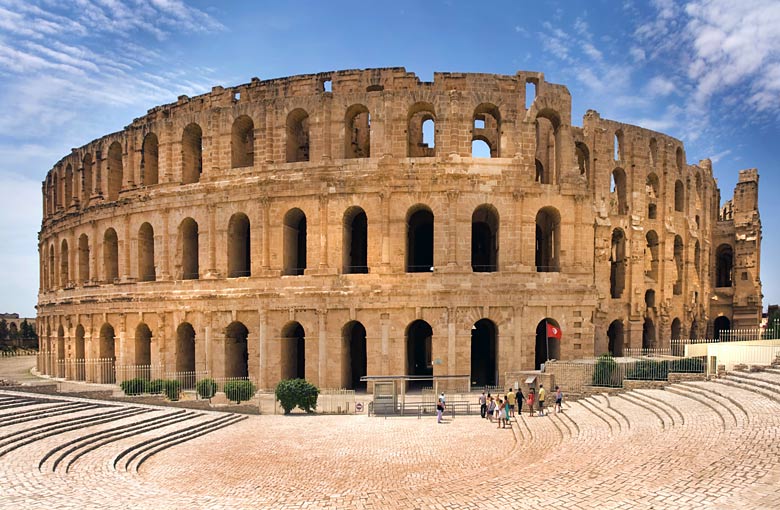 Sun and sea combine on the platinum shore of Boujaafar Beach while a wide variety of boats offer trips out to sea. Golfers will want to check out the fairways at Port el Kantaoui Golf Tunisia.
Outwith the town, there is a number of exciting day trip options: history aficionados will want to travel the hour or so south to the Roman UNESCO-listed amphitheatre of El Jem and on further still to scenic Sfax, another port city with a museum and plenty of good food and photography spots.
Meanwhile, another UNESCO titleholder is found in the old town of Kairouan. The fourth holiest city in Islam, it's home to the Great Mosque, an ancient 7th-century creation that is open to non-muslims.
Sunshine in Port El Kantaoui
Hurghada, Red Sea, Egypt
Holidays from: £297
Provided by: On the Beach*
Flight time: 5.5 hours
The sunny, turquoise shores of Egypt's Red Sea coast don't need the hard sell, especially in winter when the weather is simply divine.
As well as famous resorts such as Sharm el Sheikh and Marsa Alam, you might want to consider Hurghada, which has every amenity you could wish for plus no end of ways to have fun with the likes of Makadi Bay Aqua Park.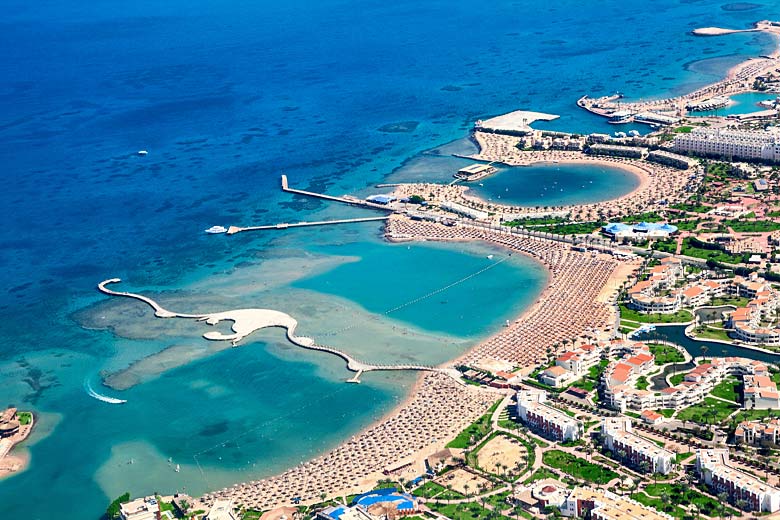 It's also a great base for day trips with the likes of desert quad biking, boat trips and guided snorkelling or diving excursions all memorable options.
The best bit is that Hurghada promises some superb weather even in the winter months, all within five or so hours of the UK. Days are long, bright and sunny, temperatures are reliably warm and there's virtually no chance of any rainfall.
If you're going early in the new year, you might want to consider a hotel with a heated pool, however, as the Red Sea could be a degree or two too cool for some.
Sunshine in Hurghada
Cyprus
Holidays from: £298
Provided by: TUI*
Flight time: 5 hours
Pretty Paphos is Cyprus's more chilled-out option for holidaymakers keen to enjoy the mild winters and selection of easy-going bars and restaurants.
But this ancient city by the sea is also a cultural hub and winter is a great time to discover this for yourself.
The weather in Cyprus sees around five hours of sunshine per day and daily high temperatures between 21°C and 16&degC, ensuring it's warm and sunny enough for you to feel the joy of some seasonal sunshine. It's worth noting that January and February are the coolest months of the year.
What's more, as many people speak English and you drive on the left-hand side of the road here, a winter break here can legitimately be compared with a pleasant day in the UK in May.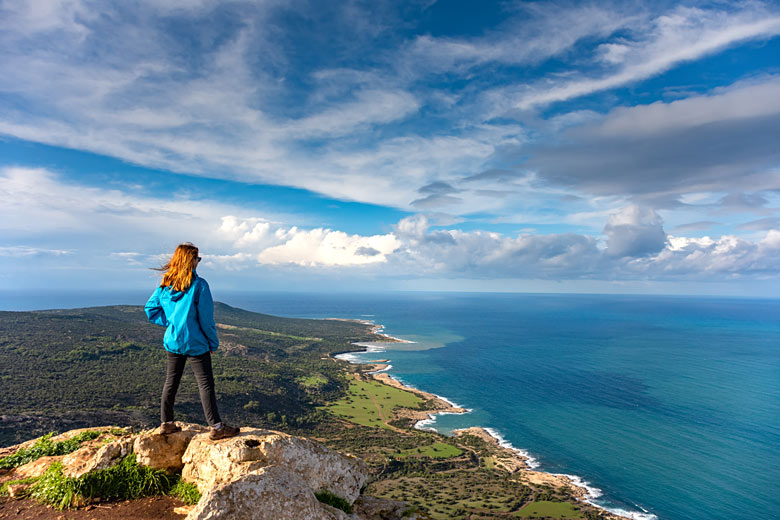 Paphos is stuffed with museums (12 of them) and UNESCO World Heritage archaeological sites. While away a day at the Paphos Archaeological Park, a mammoth collection of Greek and Roman artefacts including four large Roman villas each with stunning mosaics and the remarkable necropolis, the Tomb of Kings.
Cyprus is also a treat for walkers and by basing yourself in Paphos you're within easy reach of the countless hiking routes that zigzag the Troodos Mountains and Akamas Peninsula National Park, both promising fragrant forests, crumbling monasteries and fine sea views.
Sunshine in Paphos
Lanzarote, Canary Islands
Holidays from: £303
Provided by: Jet2holidays*
Flight time: 4 hours
It's no great surprise that the ever-popular Atlantic archipelago of the Canary Islands features here. With so many holiday companies offering breaks to a variety of islands, prices are competitive almost all year-round and Boxing Day is no exception.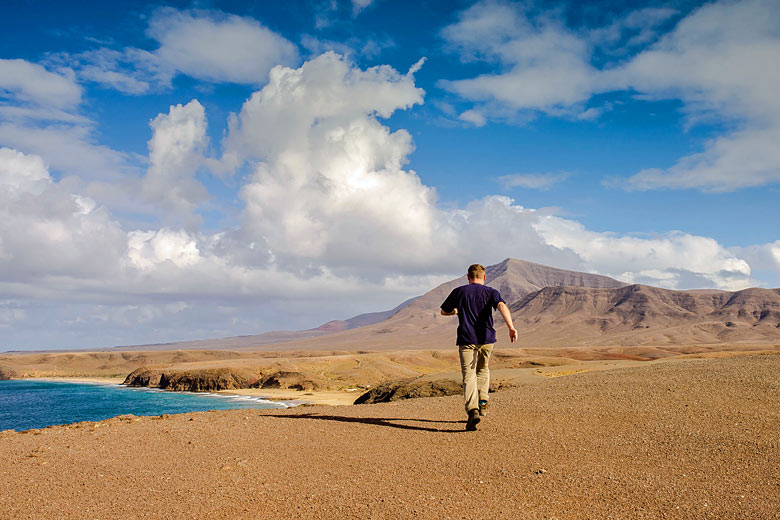 While you would enjoy a warm and sunny break on any of the islands, we've chosen Lanzarote. There's a breadth of accommodation for all tastes and it's worth noting that, while the weather is comparable to Marrakech throughout winter, the sea might be a little chilly for some, so it's worth hunting for a hotel with a heated pool if you want to swim.
Away from the resorts, Lanzarote has plenty to keep everyone entertained. Just some of the natural attractions include the arid landscape of the volcanic Timanfaya National Park, sea views from the clifftop Mirador del Rio and the fascinating volcanic tunnel of Cueva de los Verdes.
Then there's the legacy of local artist César Manrique, which lives on at the striking Jardin de Cactus (Cactus Garden).
Sunshine in Lanzarote
Cape Verde
Holidays from: £418
Provided by: Love Holidays*
Flight time: 6 hours
Another Atlantic archipelago that's easy to get to and brimming with great value escapes is Cape Verde. The crystal clear waters and platinum sands ensure it's one for beach lovers after a bargain.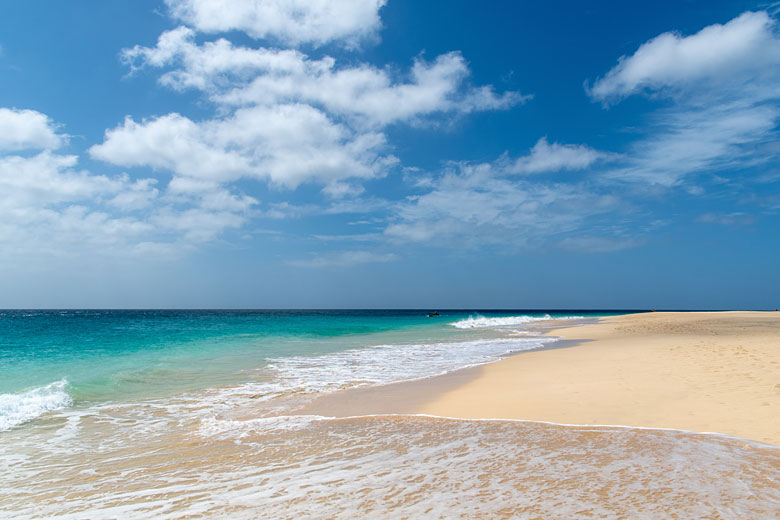 The Macaronesian cluster of Cape Verde is made up of 10 islands, nine of which are inhabited, four of them especially popular with sun-loving holidaymakers.
We've chosen to focus on Sal, owing to its diverse selection of resorts and competitively priced holidays from leading providers.
A break to these idyllic islands can be just all about sun, sea and water sports (windsurfing is a favourite), but there's also culture to be had.
Explore the port town of Santa Maria with its market and visit the old salt-mining village of Pedra de Lume before taking a dip in the once-upon-a-time salt pans that Sal - meaning salt - was renowned for.
Then there's the weather, which is splendid across the Cape Verde islands throughout winter; in fact, pretty much all year round. Count on sunny days with warm temperatures and very little chance of seeing any rainfall.
The sea is also warm enough to enjoy although those with young children might want to look out for a hotel with a calm, heated pool.
Sunshine in Sal
Madeira
The autonomous Portuguese region of Madeira is an Atlantic archipelago made up of eight islands. Of these, only two, Madeira Island and Porto Santo are inhabited and where you'll find plenty of fun in the sun during the winter months.
Funchal, the capital of Madeira Island, is the heart of the action. From the cable car up ride to the pristine Botanical Garden and the thrilling (if a bit touristy) toboggan ride to its busy harbour where you can embark on dolphin-watching trips, portfolio of museums, fine dining options and bars, you won't be short of things to do.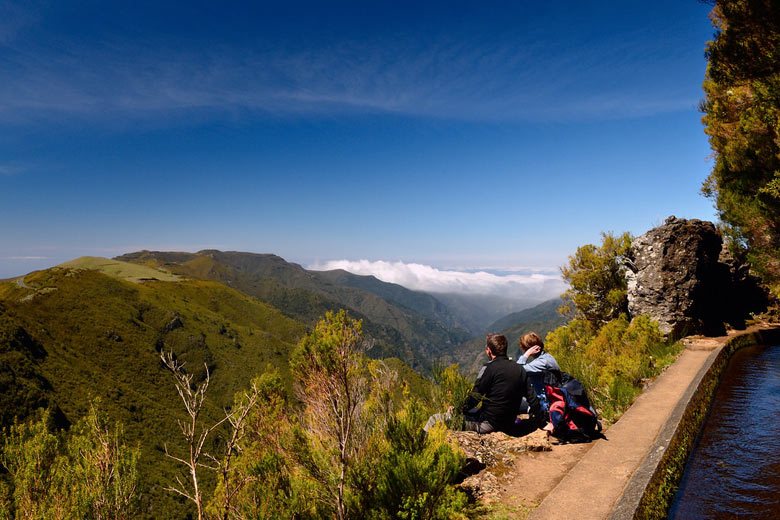 Of course, the island's wine is revered and a visit to Blandy's Wine Lodge, the only family-run producer that remains independent, is a must. If you're keen to learn - and sample - more, consider a day-long wine tour, which includes lunch and stops at numerous other local producers across the island.
To make the most of the island's sunshine, of which there are no fewer than five hours per day on average during the winter, hire a local guide to tackle the famous Levada trails.
These walking routes follow access paths alongside the island's fascinating, historic irrigation channels and take you through dense forests and, if you choose, high into the picos, or peaks. The lower temperatures combined with the altitude do make things chilly, even under the sun, so be sure to bring warm layers for walking.
If you like living life on the edge, be sure to also visit the Cabo Girão Skywalk, a cleverly-constructed glass walkway, not for the faint of heart, that scoops you out 580 m (1,902 ft) above the dramatic volcanic cliffs.
Sunshine in Funchal
Orlando, USA
Holidays from: £444
Provided by: lastminute.com*
Flight time: 10 hours
Our list of sunny destinations in winter wouldn't be complete without a nod to the USA's very own Sunshine State itself, Florida.
Long accepted as one of the country's prime destinations for some sunshine at almost any time of year, Florida has so much to offer that deciding where to go could be your most difficult decision.
From the retro-chic of Miami to the Caribbean feel of the Florida Keys, there's something for everyone.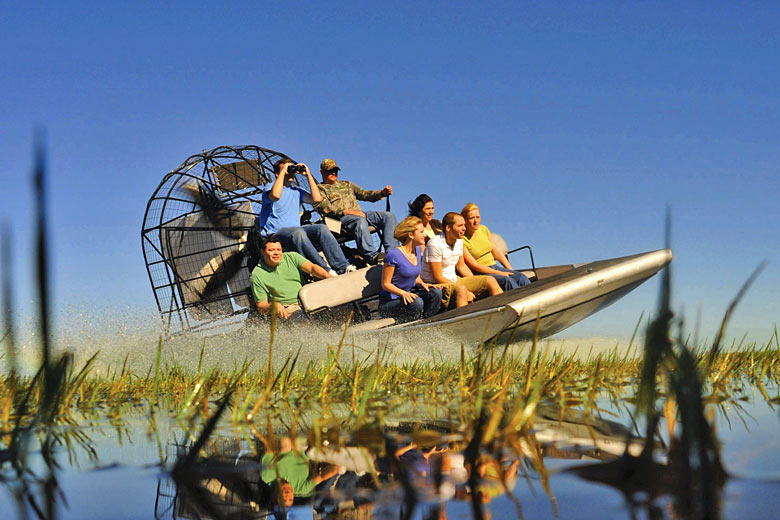 We've settled on Orlando as it boasts warm weather but is not as overpoweringly hot as in summer. There's plenty of sunshine and only a slim chance of seeing a passing shower. Just remember to take warm outerwear for the evenings as things do cool significantly.
Orlando needs very little introduction as one of the theme park capitals of the world. You've got classics such as Universal Studios and Walt Disney World Resort as well as the likes of the Dali Museum and venturing out into the Ocala National Forest. Young or old, you won't struggle for things to do in Orlando during the winter months.
Sunshine in Orlando
Dubai, UAE
Holidays from: £484
Provided by: Love Holidays*
Flight time: 7 hours
The desert city of Dubai in the UAE is a reliably roasty-toasty winter sun destination with a mighty fine collection of attractions to boot.
Warm and sunny winter days greet holidaymakers here with pleasantly warm water ripe for water sports and swimming.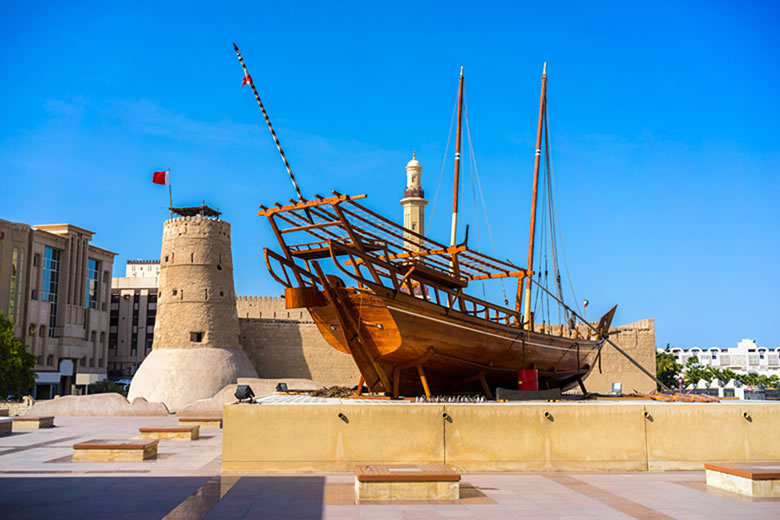 There are countless things to do, be it traversing the Dubai Creek and spending time in the excellent Dubai Museum, which charts the evolution of the area from tribal desert lands to bright metropolis.
Thrillseekers might want to visit the Wild Wadi Waterpark or or shoot up to the observation deck, At The Top, on the 124th floor of the world's tallest building, Burj Khalifa.
There's also a theme park for every interest, at the likes of IMG World of Adventures and Legoland.
For a surprising side to the city, escape the skyscrapers for a desert safari, sunrise hot air balloon ride over prancing gazelle and oryx in the Dubai Desert Conservation Reserve or to spot migratory birds in wetlands of the Ras Al Khor Wildlife Sanctuary.
Sunshine in Dubai
Still searching for a Boxing Day bargain? Head over to our Boxing Day sales page for the latest travel offers. Meanwhile, our winter sun finder promises all the inspiration you need to pick the right destination for you in 2022/2023.
Explore holidays in the sun for less
Be inspired
Get your weekly fix of holiday inspiration from some of the world's best travel writers plus save on your next trip with the latest exclusive offers
We promise not to share your details
Related posts