Explore the history, art and culture of Denver, Colorado, USA
Please note: travel restrictions remain in place owing to the coronavirus pandemic. Be sure to check the latest travel advice and explore current COVID rules & regulations by country.
With a population of nearly 700,000 and an elevation of one mile above sea level, Colorado's capital city is an eclectic mix of modern metropolis and Old West holdout. With 300 annual days of sunshine, the majestic Rocky Mountains nearby, and world-class culture, Denver is one of the fastest growing cities in the United States, beckoning the wild at heart today as it has since the mid 19th century.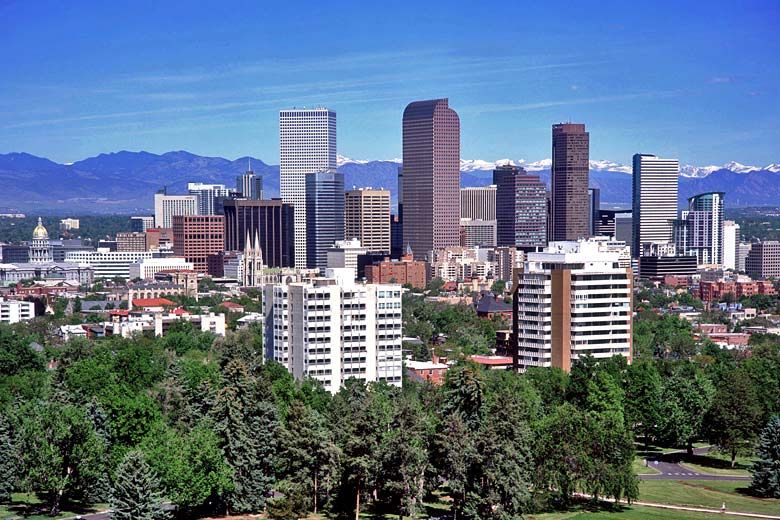 You can book affordable flights to Denver with Virgin Atlantic* and Delta Airways from London, including one stop in a major hub such as New York, Atlanta or Detroit. Colorado is one of the USA's most diverse states with miles of flat plains to the east and the mighty Rockies to the west. Denver, the state's capital located at the foot of the mountains, enjoys hot summers, lots of sunshine, and long spells of dry weather, making it a truly great city break option.
Mile high art
Most visitors to Denver begin their visit at the airport, which itself is replete with art. Whilst on the road leading to Denver out of DIA (Denver International Airport), you can't miss Mustang, the 32-foot sculpture of a rearing blue stallion with flashing red eyes. Love it or hate it (Denverites have strong opinions about it), Mustang heralds your arrival to the Wild West.
Denver is home to many of the largest art institutions between the two coasts. Chief among them is the Denver Art Museum (DAM), home to some 70,000 works of art from around the globe. Housed in two architecturally disparate buildings, the DAM's collection spans prehistory to the 21st century, and includes important Native American art. Across the street from the DAM is the 28,500 square foot Clyfford Still Museum, the world's largest museum dedicated to the work of a single American abstract expressionist.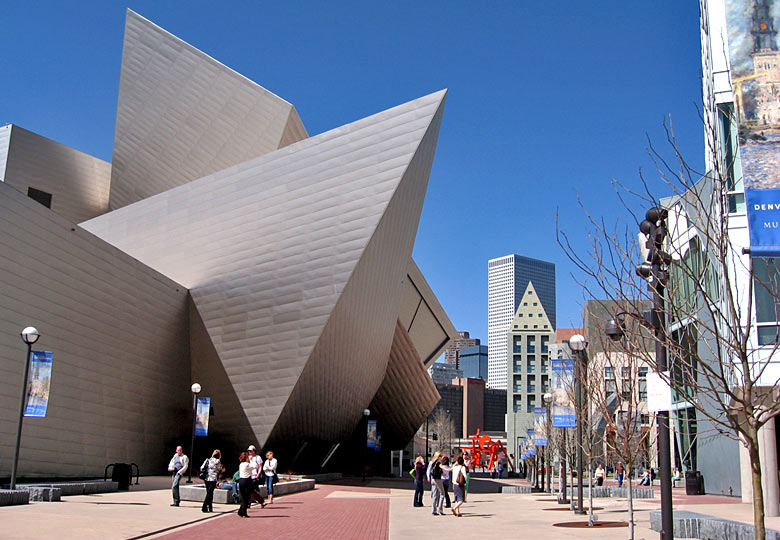 For cutting-edge work by contemporary artists, head to the Museum of Contemporary Art (MCA), a non-collecting art institution with carefully curated, rotating exhibits. Wander through the galleries and then up to the rooftop bar to check out the spectacular view of the city and the mountains beyond.
If you're looking for the finest artwork being produced today in Colorado, your destination should be Sante Fe's art district. In the space of about half a mile, over 60 galleries and arts organisations share the street with a diverse collection of restaurants representing cuisines from around the world.
Historic sites
The mining boom of the 19th century brought thousands of people seeking their fortunes to the brand new town of Denver, and neighbourhoods with very distinct personalities sprang up quickly.
Capitol Hill is home to many of Denver's most historic sites, and is worth at least one dedicated day to explore. At the centre of the neighbourhood is the Capitol building itself, where the state government meets when the legislature is in session. Built in 1884, the neoclassical structure features a dome covered in gold leaf to commemorate the Colorado Gold Rush.
Another relic of the Gold Rush is the Denver outpost of the U.S. Mint. One of six facilities in the United States that produces American currency, the Mint dates from the late 19th century and offers tours Monday to Thursday.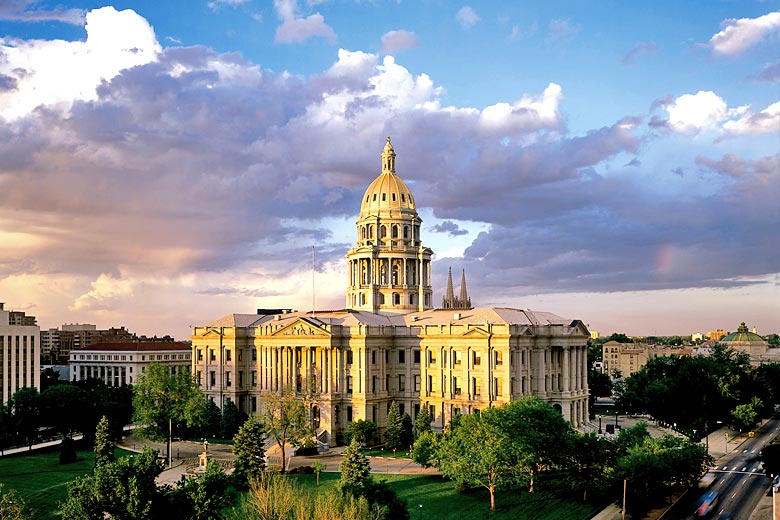 Capitol Hill is also home to the finest old mansions in Denver, and they offer a fascinating look into the American version of Victorian era architecture. Best known among these fine old homes is the Molly Brown House, where the famous Denver denizen and survivor of the Titanic lived and held court. The house has been through many iterations in its life, but it was lovingly restored in the 1970s to recreate the home as Mrs. Brown knew it. Tours are offered daily.
Venturing beyond Capitol Hill to nearby LoDo (Lower Downtown), you'll find Denver's grand old railway hub, Union Station. Established in 1881, the central train station in the city was completely renovated within the last decade and is now home to a hotel and several restaurants and boutiques.
Day trips
Its proximity to so much natural beauty and so many lovely mountain towns makes Denver the perfect starting point for day trips. The following three suggestions are in order of distance from Denver.
Drive northwest for a 45-minute trip to Boulder, the quintessential American hippie town. Visit Pearl Street Mall for Tibetan treats, crisp mountain air, and talented buskers. After getting a bite in Boulder, head to Celestial Seasonings Tea Factory for a tour and to experience tea the American way.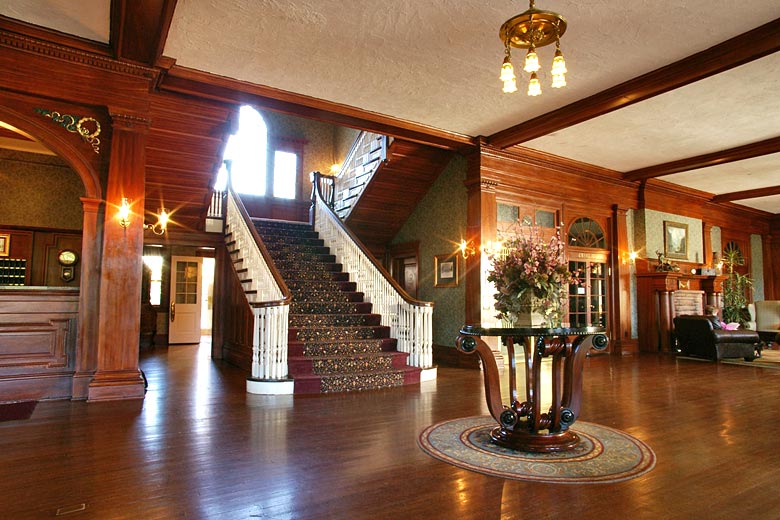 Keep driving for another 45 minutes beyond Boulder and you'll end up in the town of Estes Park, known as the base camp for Rocky Mountain National Park. Estes Park offers abundant opportunities to experience nature among quirky gift shops and pubs. It's also home to the century old Stanley Hotel, featured in Stephen King's classic TV series The Shining.
For a completely different experience, head south from Denver for two and a half hours to the quite bizarre Bishop Castle. In 1969, a young man named Jim Bishop bought a two and a half acre parcel of land surrounded by San Isabel National Forest and began to build - by hand - a cabin for his family. He hasn't ever really stopped building.
The result is a sprawling "castle" in the woods at an elevation of 9,000 feet above sea level. Your trip to Bishop Castle will take you through Colorado Springs. For a special treat, stop in Manitou Springs, a thriving arts community at the foot of Pike's Peak, one of Colorado's 14,000-foot plus mountains.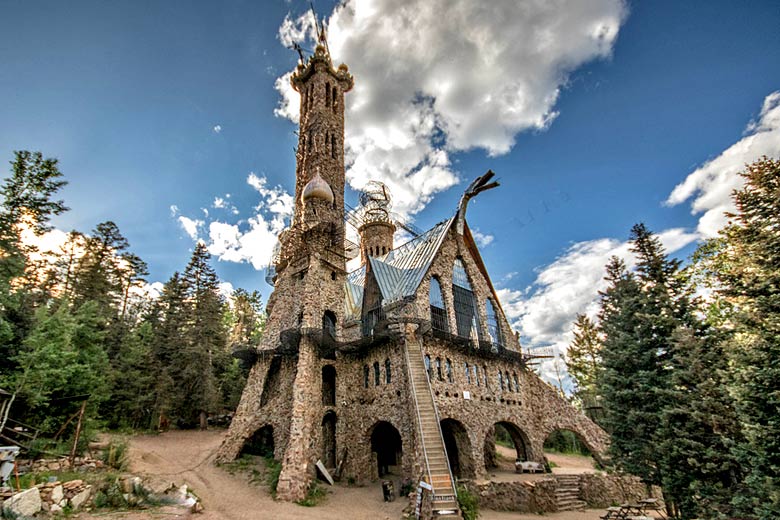 Denver and its environs have something for every visitor. Whether you're looking for art, culture, nature, or most likely, a combination of the three, Denver is a premiere destination for travellers from around the world, and you can get there at a great price when you book with Delta via Virgin Atlantic. Fly from London to Colorado with Virgin Atlantic and Delta Airways by searching the great fares available when you book online. Check out the weather in Denver to see when is the best time to go for prime conditions for enjoying everything this enchanting destination has to offer.
More about Denver
Jan Feb Mar Apr May Jun Jul Aug Sep Oct Nov Dec
Be inspired
Get your weekly fix of holiday inspiration from some of the world's best travel writers plus save on your next trip with the latest exclusive offers
We promise not to share your details
Related posts
*affiliate links: find out how we are funded and why this helps us remain free to use.