New airline routes & holiday destinations for 2019/2020
New airline routes direct from the UK in 2019
Whether you're after holiday inspo or looking to make the most of the upcoming January sales, here you'll find the latest information on brand new airline routes direct from airports across the UK - and there's plenty to choose from.
1. British Airways
Old meets new in the first of BA's additional destinations for 2019: the ancient Japanese city of Osaka now welcomes the wheels of the airline's 787 Dreamliners four times per week from London Heathrow.
While no doubt preparing to ferry sports fans to the Rugby World Cup between September and November 2019, other incentives include the buzzing bright lights and nightlife, renowned street food, and striking architecture, both modern and historic.
Looking for a holiday? Use our bespoke BA holiday finder to search for your dream destination based on both the weather and the price.
As well as a number of seasonal routes across Europe, such as Hamburg from January, Munich from February, Kos from May, and Ljubljana from July, British Airways continues to expand its destinations in the USA with two intriguing new cities to choose from.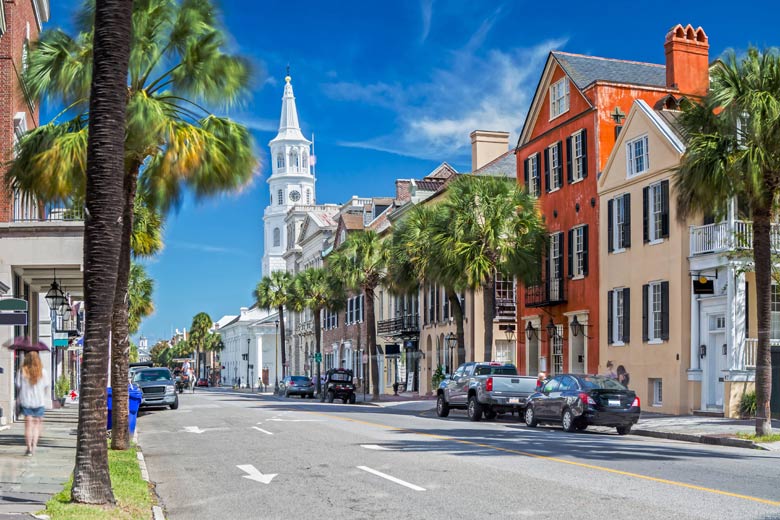 The port city of Charleston, South Carolina, with its cobbled streets and colonial past will be served by a twice-weekly flight, while the once industry-heavy city of Pittsburgh will receive four flights per week, both routes departing from London Heathrow as of April 2019.
The exciting news for real adventurers is the launch (or should we say re-launch after a 10-year break) of flights from London Heathrow to Islamabad, Pakistan, three times per week from 2 June 2019.
Pakistan is a playground for expert hikers hitting the various mountain ranges as well as culture vultures keen to learn about the country's heritage. No doubt the route will prove useful for business travellers, too.
Search flights with British Airways >>

2. Virgin Atlantic
With its customary lean towards the west, Virgin Atlantic continues to focus on destinations across the pond in 2019.
There will also be an additional flight to Boston from London Heathrow, taking the total to two flights per day, upping the capacity and meeting the demand of business and leisure travellers flowing into this historic east coast city.
For some late summer sunshine, consider Virgin Atlantic's upcoming route to Tel Aviv on Israel's Mediterranean coast, which kicks off from London Heathrow as of late September 2019.
The really big news from Virgin Atlantic, however, is the brand spanking new daily route from London Heathrow to São Paulo, Brazil, which will be taking to the skies from early 2020.
Search flights with Virgin Atlantic >>

3. Jet2
Following the rapid expansion of the past few years, Jet2 has paired down its offering for next year. That's not to say there isn't a whole lot of choice - there is! Simply, the airline is not creating a brand new base as it did with Birmingham and London Stansted more recently.
So, what's to come? Sticking with Stansted, holidaymakers departing from the southeast will be able to choose from three new destinations, each departing twice weekly as of May 2019: the coastal city of Bourgas in eastern Bulgaria, Chania on Greece's largest island, Crete, and Izmir on Turkey's west coast will all see new arrivals from Jet2 next summer.
Don't forget: you can book more than just a flight to these destinations in summer 2019 - check out our collection of deals on breaks with Jet2holidays to Bourgas, Chania, Izmir and more.
Beachside Bourgas and ancient Izmir, in particular, offer something a little different for sun-seekers with lots of opportunities for great value holidays.
Bustling resort town Sunny Beach, just north of Bourgas, is a huge golden-sand hit, while the museums, archaeological ruins, and laid back resorts around Izmir complete this corner of Turkey's Aegean coast.
4. Thomas Cook Airlines
Tunisia is making a long overdue comeback in 2019 with the help of Thomas Cook Airlines. Enfidha, the gateway to resorts along the Gulf of Hammamet, is getting three new weekly routes from Belfast, Bristol (both from early April) and Cardiff (from early May).
Go for chance to experience the hospitality of this North African nation, not to mention the tremendous weather.
Meanwhile, Manchester, the home of Thomas Cook Airlines, will see weekly flights to the palm-fringed shores of Montego Bay from early May 2019.
Search flights with Thomas Cook Airlines >>

5. Ryanair
Ryanair boasts one of the most comprehensive collections of new routes for the coming year, with countless destinations added to airports of all sizes around the UK.
London Southend is getting the lion's share with an impressive 14 new additions for summer including Bilbao, Copenhagen, Milan and Alicante among others.
London Stansted will see new links to Ukraine throughout summer with flights to the capital Kiev and the pretty city of Lviv, just in time for that sunshine city break with a difference.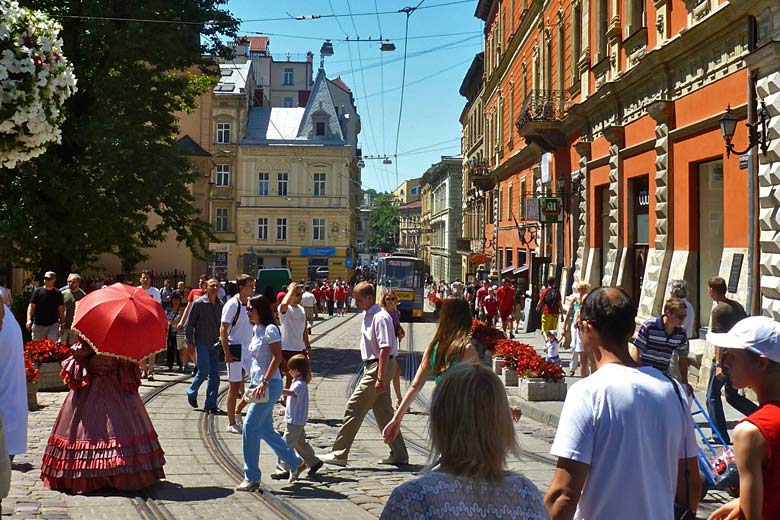 The Scottish capital, Edinburgh, is also getting a slew of new routes including but not limited to Luxembourg, Berlin, Lisbon and Riga from April 2019.
The Welsh capital, meanwhile, will host inevitably popular routes to the rocky Mediterranean island of Malta and the beloved city of Barcelona, and Liverpool will introduce flights to Corfu, all kicking off from April.
Manchester, too, is seeing an influx of Ryanair routes with Gothenburg, Bordeaux and Kiev among the new destinations for 2019.
Search flights with Ryanair >>

6. Flybe
This somewhat beleaguered airline has been dogged by financial troubles yet it's ploughing ahead, releasing a selection of new sun and ski routes for travellers in 2019.
True to form, Flybe remains committed to serving the UK's regional airports with the likes of Norwich, Exeter and Doncaster Sheffield preparing for flights to Malaga, Faro and Alicante respectively.
Powder lovers won't want to miss the new routes to ski hubs such as Chambery, Geneva and Innsbruck from a variety of UK airports including Birmingham, Exeter, Cardiff and Manchester.
7. Wizz Air
This low-cost Hungarian favourite is set to connect the UK with even more destinations in eastern Europe and the Baltics.
London Luton, WizzAir's UK base, has three new routes starting in spring for the summer season: Poznan, Poland, Kaunas, Lithuania (both started in late March), and Kharkiv, Ukraine (started in early April).
Doncaster Sheffield, the award-winning and increasingly popular Yorkshire based departure point is also getting a shiny new route to the scenic Polish city of Krakow from early May 2019.
Search flights with Wizzair >>

8. Norwegian Air
Norway's leading low-cost carrier continues to spoil UK travellers with a delicious array of destinations soon to be within easy, affordable and wifi-enabled reach of London Gatwick in 2019.
Top among them has to be Rio de Janeiro, Brazil, which is now more accessible than ever, whatever your budget; the route, which started in late March, is operated by the airline's 787 Dreamliner four times per week.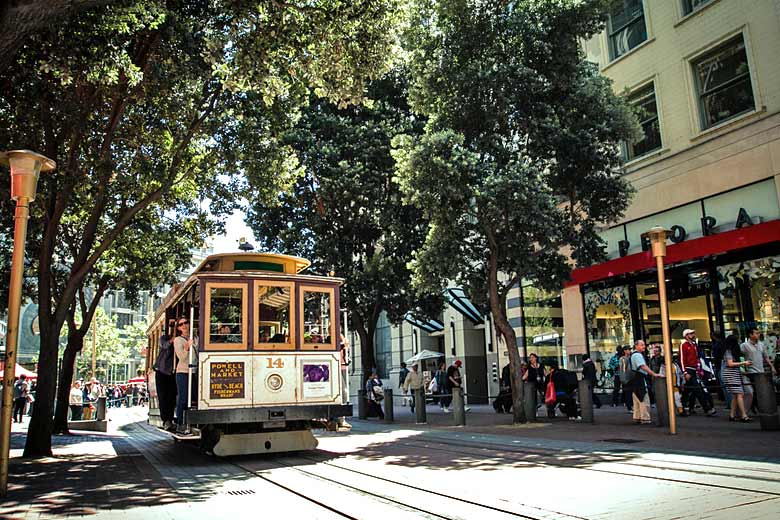 New daily flights to Miami in the Sunshine State of Florida and to San Francisco on California's Pacific coast five times per week kicked off at the end of March from London Gatwick.
Search flights with Norwegian Air >>

9. Garuda Indonesia
Whether you're a laidback yogi, surf-loving water babe or simply crave the hedonistic vibe on offer, you won't want to miss out on the direct flight between the UK (London Heathrow, to be precise) and the beloved holiday island of Bali, which started in January 2019.
Operated by Indonesia's national airline, this route replaces the existing direct flight to Jakarta. There is, however, a twist: while the outbound flight takes you straight to Ngurah Rai International Airport (DPS), Bali, in around 15 and a half hours, the return leg requires a stop in Jakarta.
Search flights with Garuda Indonesia >>

10. American Airlines
London Heathrow welcomes a brand new direct flight to the hot and dusty desert city of Phoenix in Arizona, USA. The flight kicked off in April 2019 and will operate daily, all year round.
American Airlines is also running a new seasonal summer route between Edinburgh, Scotland and Philadelphia, USA from April to October 2019.
Finally, there's set to be a daily winter route to from London Heathrow to retro seaside city Miami, Florida. This will operate from late October 2019 until late March 2020.
Search flights with American Airlines >>

New airline routes via hubs worldwide in 2019
With more European airlines offering stopovers, it's easier than ever to book a long haul flight which includes a long transfer, letting you get out and explore your temporary host city between journeys.
Even if you don't extend your trip with a stopover, there are some fabulous fares to be had flying long haul via hubs with the following airlines. Read on to see what lies beyond with some of Europe's leading airlines in 2019.
1. Aer Lingus
It's perhaps unsurprising that Ireland, separated from North America by nothing but the mighty Atlantic Ocean, has developed into a pivotal launchpad for flights to both the USA and Canada.
Two new stand out destinations include Minneapolis, one-half of the so-called Twin Cities in America's Midwest (daily from early July 2019), and Montreal, the largest city in the predominantly French-speaking province of Quebec, Canada (daily from summer 2020).
Minneapolis deserves special mention as it's nowhere near as well known. Officially founded in 1867, the city was built on hydropower from the largest waterfall on the Mississippi River, which powered countless flour and sawmills.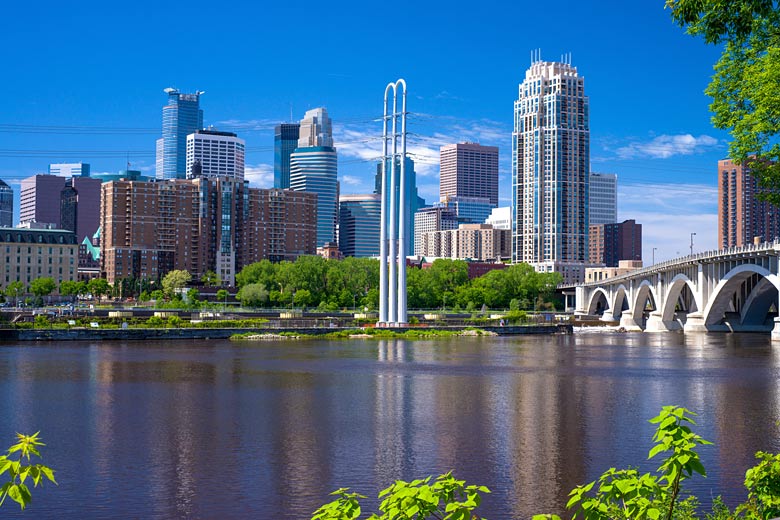 Go to learn of the conflict with indigenous Sioux Indians, the growth of domestic industries, and get a feel for its place alongside its much larger sibling city across the river, St Paul. Seek out trendy places to eat and drink, and discover the heritage of Minnesota's second city.
Add to that the excuse to stay in Dublin for a night or two en route to some of the most famous (even infamous) cities of the New World, and it's easy to see why Aer Lingus is the chosen airline of many flying westwards.
Search flights with Aer Lingus >>

2. KLM
A quick hop via Amsterdam could see you jetting off to one of KLM's new destinations for 2019. Two cities which appear to be well served in the coming year feature once again: the desert party capital of Las Vegas in Nevada is getting a new twice-weekly route between early June and late October from Schiphol Airport.
Meanwhile, Royal Dutch Airlines will also head to Boston, Massachusetts, a city so incredibly different to Las Vegas in every way. Whether you're heading to the epicentre of clam chowder and captivating colonial history for work or a well-earned city break, you can now take your pick from three flights per week.
Stopovers: why visit one destination when you could visit two? Don't miss our ultimate guide to airline stopovers to get even more from your next break.
3. Finnair
Ever thought of mixing a stopover in Helsinki into your travel plans? Thanks to Finland's national airline, you can do just that in 2019 while choosing from two of its new routes while you're at it.
Firstly, there's the new year-round connection to the City of Angels, Los Angeles, which started at the end of March 2019. Swoosh along Venice Beach Boardwalk, hit the shops of Rodeo Drive, hike to the Griffith Observatory, and check out the studios of Hollywood greats on an escape to the home of glitz and glam.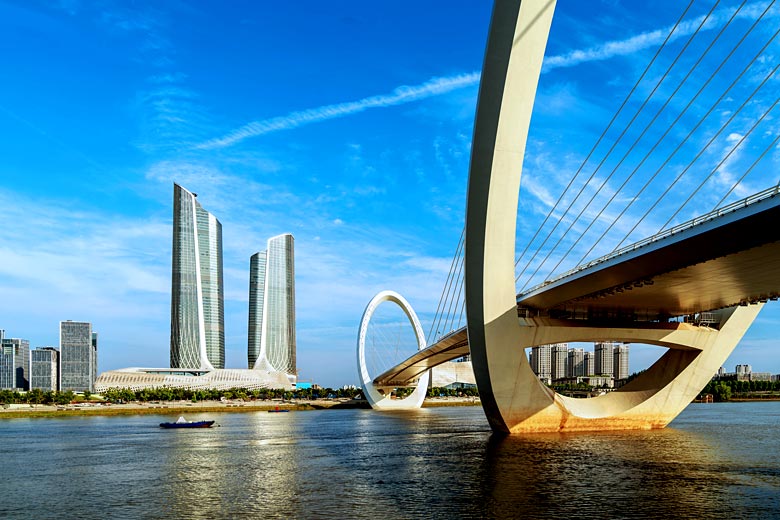 If your gaze is fixed in a more easterly direction then consider the new route to Nanjing, eastern China, which will operate three times per week throughout summer from May 2019.
This route will undoubtedly appeal to both busy business bees as well as intrepid travellers on the trail of Sun Yat Sen and the riveting if turbulent history of the People's Republic.
Search flights with Finnair >>

4. Icelandair
Iceland's flag carrier doesn't disappoint with a host of new routes to North America in 2019. Montreal and Minneapolis are each getting a further boost from Icelandair as both will receive new flights from Reykjavik as of spring and late summer respectively.
New York is getting its fair share of the love as well with new flights to both Newark and JFK (May), plus a direct link to the seat of power, Washington DC, from late February onwards.
An exciting one for curious city breakers is the addition of Chicago, which will depart Reykjavik daily from late September, and Toronto, the lakeside capital of Ontario, which is set to commence in the autumn.
Search flights with Icelandair >>

5. Turkish Airlines
Turkey's award-winning airline has a full roster of new routes for 2019, however, not all are logical options for UK travellers (flying to the US via Istanbul or Ankara, for example). One area of growth from Turkish Airlines that could significantly benefit UK explorers, however, is the increase in flights to destinations across the African continent.
As well as Dar es Salaam, Tanzania, and the Zambian capital, Lusaka, there will be a new flight to Khartoum, Sudan - perfect if you're planning an adventure like no other in the coming year.
Search flights with Turkish Airlines >>

Latest airline information & deals
Tempted to book your 2019/2020 travels? Don't miss our collection of the very best online deals, discounts, and sale fares to help you take advantage of the excellent selection of new routes and holiday destinations in the year ahead.
Get FREE travel offers
Sign up to receive the latest deals and exclusive discounts on holidays, flights, hotels and more, plus inspiration on where to go when
We promise not to share your details
Related posts