New airline routes & holiday destinations for 2020/2021
New airline routes direct from the UK
Whether you're after holiday inspo or planning your travels for the year ahead, here you'll find the latest information on brand new airline routes direct from airports across the UK - and there's plenty to choose from.
1. Virgin Atlantic
The really big news from Virgin Atlantic is the brand spanking new daily route from London Heathrow to São Paulo* Guarulhos International Airport, Brazil, which will be taking to the skies from 5 October 2020.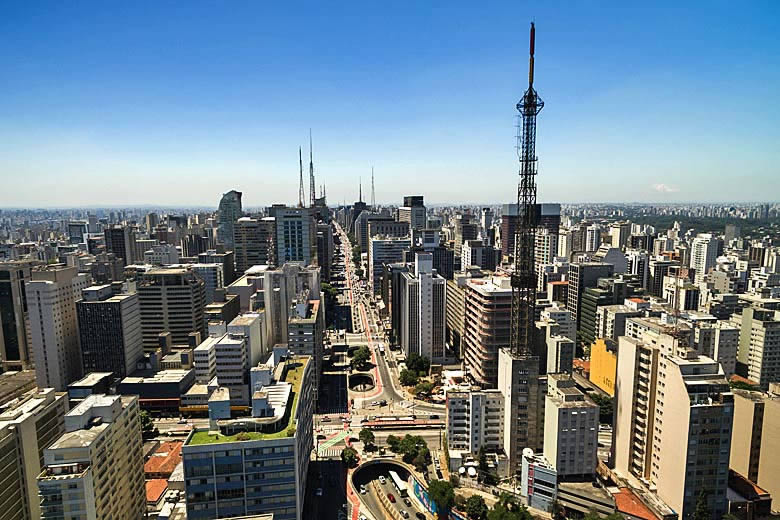 Go the whole hog: why book just a flight with the UK's sassiest travel company when you could book dreamy holiday? Check out the latest deals on breaks with Virgin Holidays, which is set to include offers to São Paulo later in the year. Until then you can book flight+hotel breaks with Virgin Atlantic*.
The just under 12-hour flight is Virgin Atlantic's first foray into South America and will be operated by a Boeing 787 Dreamliner. Fares are already available, so start searching for your ticket to Brazil's most populous city today.
Search flights with Virgin Atlantic >>

2. TUI
As well as crossing its 'T' and dotting its 'I', TUI has been busy adding new routes to its airline's portfolio for the coming year. Excitingly, there's a clear nod towards sunny spots in North Africa after the launch of new flights to Egypt in late 2019. The Atlantic coastal city of Agadir in Morocco is set to be connected by weekly flights from Newcastle (7 May 2020).
The big news is, of course, the resumption of flights to Egypt's Red Sea resort of Sharm el Sheikh. TUI lost no time in announcing that it's scheduled a number of weekly flights from UK airports. Starting in February 2020, you will be able to fly the Sharm el Sheikh from Birmingham, London Gatwick and Manchester, with Bristol and Doncaster/Sheffield adding extra capacity on from May 2020.
Book a break and save: you can book holidays for every budget to these destinations and many more with TUI - check out the latest online discounts from TUI for 2020/2021 today.
In long haul news, TUI has added a new route between Manchester and Cuba's stunning Cayo Coco, which will operate weekly throughout summer from 26 March.
Closer to home, TUI has confirmed a number of new routes to popular European destinations including Malaga (weekly from Edinburgh, 1 March 2020) and Reykjavik (twice-weekly from Bristol, 26 January to 4 March).
3. British Airways
BA hasn't had the easiest year. The UK's flag carrier has been plagued by strikes, accusations of cost-cutting to the detriment of passengers, a data breach and some all-round bad PR. However, onwards and upwards as they say, and BA has now released details of a select number of tempting new routes for summer 2020 - and it appears to be the year of the letter 'P'.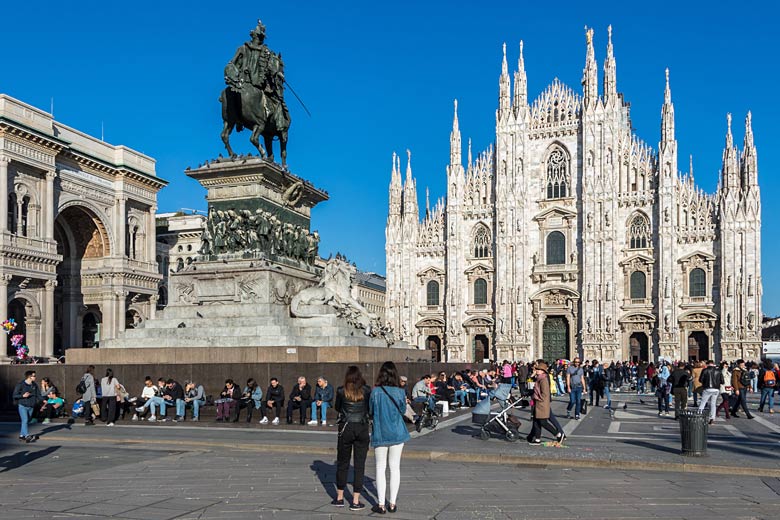 Looking for a holiday? Use our bespoke BA holiday finder to search for your dream destination based on both the weather and the price.
The super-hip US city of Portland, Oregon, has been added to the schedule, flying five times per week direct from London Heathrow from June 2020.
The Italian city of Perugia is set to be connected with weekly flights from London Heathrow from early July until the end of August, as are the capitals of Podgorica in Montenegro and Pristina in Kosovo. The latter is especially interesting for anyone curious about this once-off-limits Balkan nation including its tumultuous past, seductive mountainous landscape and warm hospitality.
Search flights with British Airways >>

4. Jet2
Jet2 has spent another year working on its master plan to take over the holiday market, and 2020 looks set to be no different. After focusing on developing it southern hubs at Birmingham and London Stansted, Jet2 appears to be going back to its roots with a variety of options for both winter and summer from its northern bases.
Among a number of new routes, the Turkish city of Izmir will be within easy reach of Edinburgh, Belfast and East Midlands (all weekly between May and October 2020), while sophisticated La Rochelle on France's Atlantic coast will see two new routes from East Midlands and London Stansted (both weekly from May 2020).
Looking for more? Head over to our complete guide to Jet2holidays for even more information about new holiday destinations plus the latest online deals on 2020/2021 escapes.
While Stansted is set to welcome a new flight to Innsbruck, Austria from February 2020, new inroads into Greece will starts from Birmingham, London Stansted and Manchester next summer. Each will host flights to petite Preveza between May and November 2020. Plus, Newcastle will see a new weekly service to the much-loved Dodecanese island of Kos.
5. easyJet
Europe's leading orange-tailed airline has a delectable array of new routes (and holiday destinations via easyJet Holidays) launching for summer 2020 from airports across the UK.
Much-loved Turkish destinations will see a boost in arrivals from spring 2020 with new flights to Antalya from Liverpool (2 April) and Bristol (3 May) as well as Dalaman from Belfast (31 March) and Glasgow (1 April).
Don't forget: you can book more great value breaks to these destinations and more in 2020/2021 with easyJet Holidays.
Scotland's largest city will also welcome two more new routes to Barcelona (29 March) and Pula in Croatia (22 June). Over in the east, the capital Edinburgh will see flights take off for Catania in Italy (29 March) and the rocky island nation of Gibraltar (31 March).
Meanwhile, down south London is getting a slew of new routes also including London Luton to Pula, Croatia (28 April) and Verona, Italy (30 March), plus London Gatwick to the super-cool Albanian capital of Tirana (1 May) and Tunisian gateway of Enfidha (2 May). The hardest bit will be deciding where to go!
Find city breaks with easyJet >>

6. Wizz Air
This low-cost Hungarian favourite is set to connect Scotland with four more major destinations in eastern Europe.
From late 2019, WizzAir will commence flights from Edinburgh to the Polish cities of Warsaw (four times per week from 18 December) and Gdansk (three times per week from 19 December), as well as the Hungarian capital, Budapest (three times per week from 21 December), and the Romanian capital, Bucharest (twice weekly from 23 December).
Search flights with Wizzair >>

7. Norwegian Air
Norway's leading low-cost carrier has reigned in its seeming attempts for world domination over the past 12 months with the cancellation of a number of transatlantic flights as well as scaling back routes to and from some airports including Edinburgh.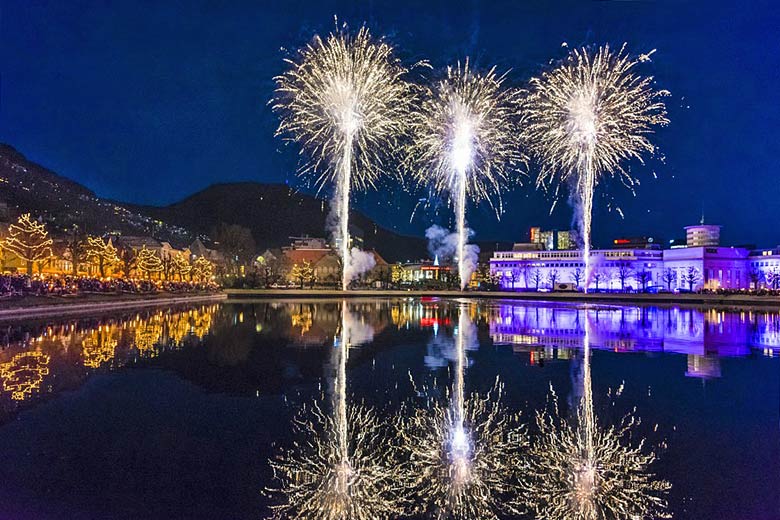 That hasn't stopped the airline offering those in the north of England a seasonal escape route to beautiful Bergen on Norway's rugged, fjord riddles, southwest coast. The route will operate twice weekly on Mondays and Fridays - perfect for a long weekend - over the winter period from the 28 October 2019.
Search flights with Norwegian Air >>

8. FlyBosnia
FlyBosnia is the brand new flag carrier of Bosnia and Herzegovina. A young airline, it was founded in 2018 and began by connecting the country's eclectic capital, Sarajevo, with Europe and the Middle East as of autumn 2019.
The most exciting development for UK travellers is the direct route from London Luton to Sarajevo three times per week. The fledgeling airline is busy building its fleet of Airbus aircraft and is currently operating the A319 model to and from London.
This is an adventurous option for anyone interested in the tumultuous history of this fascinating region. It's also a haven for wildlife lovers and nature enthusiasts, not to mention a brilliant gateway for discovering more of Bosnia and Herzegovina, such as historic Mostar, as well as neighbouring countries. Prepare to fall head over heels for this enchanting nation at the heart of the Balkans.
Search flights with FlyBosnia >>

9. Air Arabia
This is a bit of sneaky one as Air Arabia's links with the UK aren't technically new. However, the airline, the largest low-cost carrier in the Middle East and North Africa, isn't perhaps as well known as it should be and we wanted to shout a bit about its direct flights between Morocco and the UK.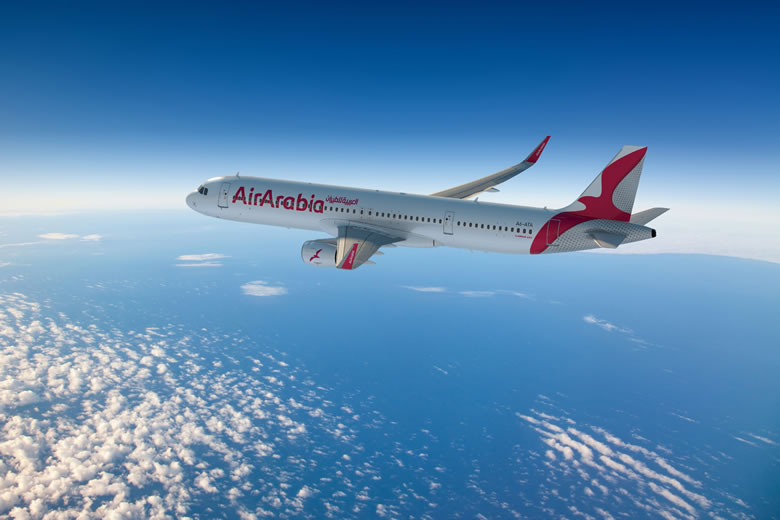 As way of an intro, Air Arabia is based in Sharjah, UAE, and has been whizzing through the skies since 2003 via its fleet of Airbus aircraft. From the UK, Air Arabia offers flights from London Gatwick to the port city of Tangier three times per week, the ancient maze city of Fez twice weekly and Marrakech, also twice weekly. Agadir hasn't been forgotten either, with seasonal flights from Manchester and Birmingham.
Search flights with Air Arabia >>

New airline routes via hubs worldwide
With more European airlines offering stopovers, it's easier than ever to book a long haul flight which includes a long transfer, letting you get out and explore your temporary host city between journeys.
Even if you don't extend your trip with a stopover, there are some fabulous fares to be had flying long haul via hubs with the following airlines. Read on to see what lies beyond with some of Europe's leading airlines in 2020/2021.
Finnair
Ever thought of mixing a stopover in Helsinki into your travel plans? Thanks to Finland's national airline, you can do just that in 2020.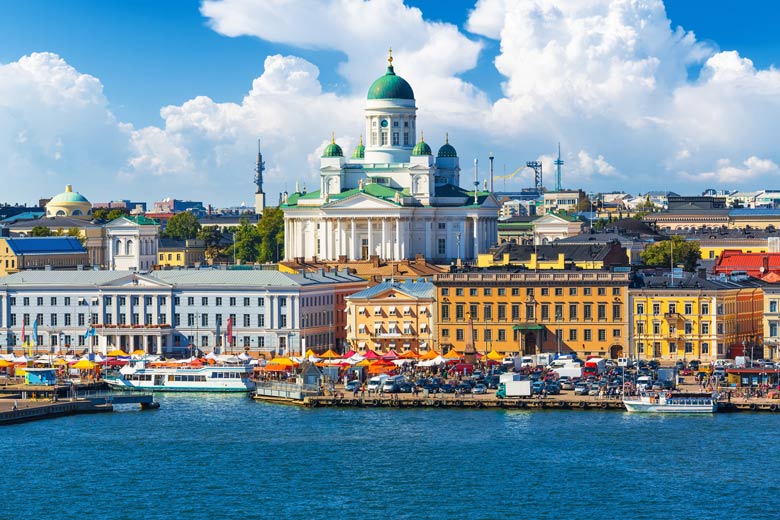 Building on its routes eastwards, Finnair is launching flights direct from Helsinki to Busan in southeastern South Korea from 30 March 2020. The route, which opens the door to South Korea's second-largest city after Seoul, will operate three times per week using the A350 aircraft.
Search flights with Finnair >>

Latest airline route information & deals
Tempted to book your 2020/2021 travels? Don't miss our collection of the very best online deals, discounts, and sale fares to help you take advantage of the excellent selection of new routes and holiday destinations in the year ahead.
Be inspired
Get your weekly fix of holiday inspiration from some of the world's best travel writers plus save on your next trip with the latest exclusive offers
We promise not to share your details
Related posts
*affiliate links: find out how we are funded and why this helps us remain free to use.