Making a living from Airbnb: How to become a hosting genius
Please note: travel restrictions remain in place owing to the coronavirus pandemic. Be sure to check the latest travel advice and explore current covid rules and regulations by country.
Today, half a million travellers will check into an Airbnb property, be it a flat in London or a houseboat in Amsterdam. It's estimated that more than £11bn was spent on the website and app last year - hard cash that is dispersed to millions of property owners across the globe.
Getting your share is easy. Listing your apartment, house or villa on Airbnb* takes under an hour, and as long as you follow our easy tips you could be a Superhost this time next year - and a wealthy one at that.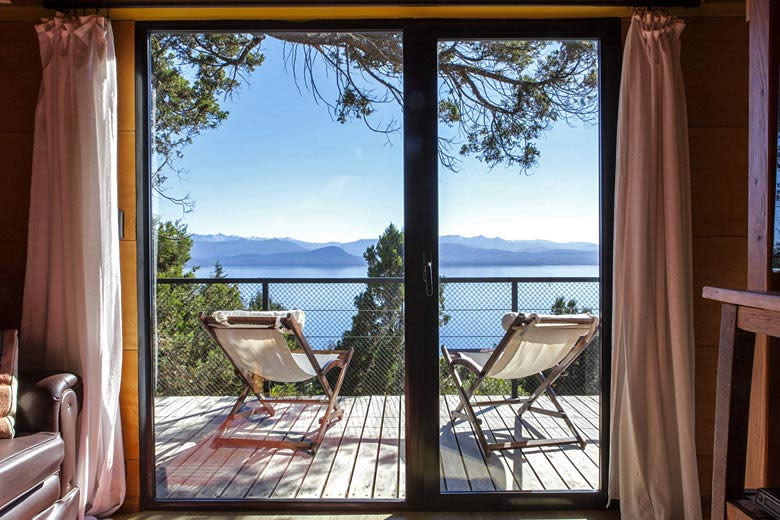 Why host on Airbnb?
Airbnb* is far and away the world's largest short term rental portal. Some 200 million guests have stayed in apartments, houses and spare rooms in 65,000 cities and towns - and that includes one near you. Here's a fact: Airbnb processes more reservations than any other accommodation website including Booking.com and Hilton Hotels.
There are 1,400 castles available to rent, plus a £25,000 per night villa in San Francisco that Beyoncé Instagrammed when she stayed there in 2016. Whatever your property, there is someone out there who wants to check in.
That's because the guest booking process is quicker than cleaning your teeth. Users can search for a place to stay in 25 different languages, then pay with a credit card from anywhere on the planet.
"Here's a fact: Airbnb processes more reservations than any other accommodation website"
Why kind of properties can you rent out?
Airbnb* properties come in every shape and size. There are Airstream caravans, Amazonian treehouses, and shipping containers repurposed as studio flats. Plus, Maharajas' palaces, bungalows in Thailand, and a retired Boeing aircraft kitted out with wifi and fine linen.
The site's lowest priced home is a one-bedroom apartment in Calcutta, India, that costs around £7 per night. A magnificent chateau in France's Loire Valley will cost around £7,000.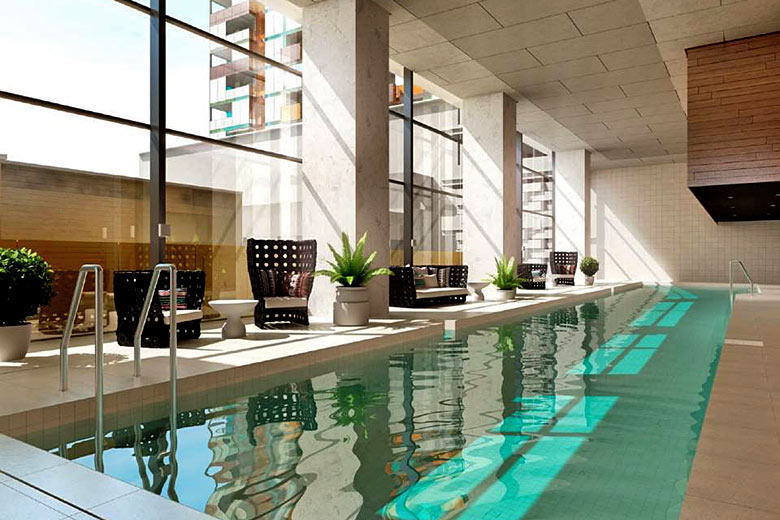 Locations are similarly diverse. Paris is the world's most popular Airbnb location, followed by London. For an entirely different experience, one can rent a fishing lodge in Canada or a stone cottage in Patagonia.
That said, most of the four million properties available are relatively normal. We're talking suburban homes or holiday properties that tourists or visiting business people book day in, day out.
The site even allows hosts to rent a spare room - like a 21st-century version of taking lodgers. Although renting out your entire home while you're away remains the most popular way to Airbnb.
Will my property be safe and secure?
If a guest planned to trash your property, he would be in serious trouble. Each Airbnb* guest leaves an electronic paper trail including credit card details, passport credentials and a contact address. The portal also allows hosts to add a damage deposit, which can be returned after guests depart in good order.
Guests come rated too. At a glance, hosts may see where a potential client has stayed before and what other hosts said about them. Rest assured: no one will be allowed to stay in your property if you don't want them too.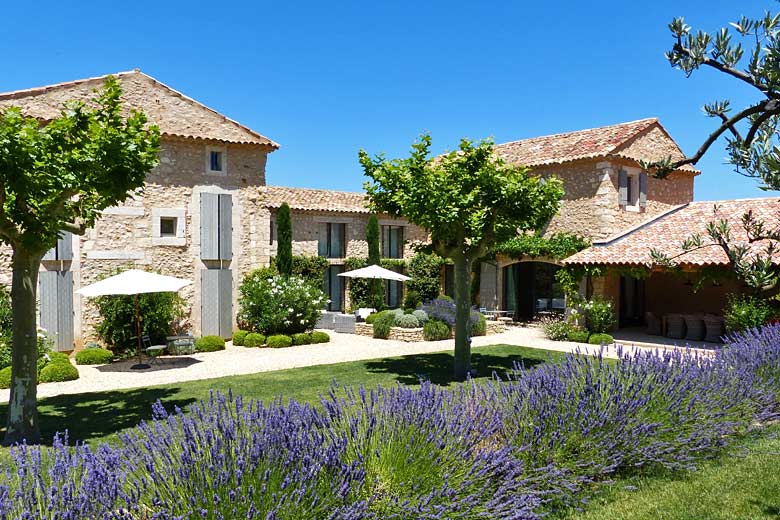 The most common Airbnb* demographic is couples aged 30 to 50. Family groups are popular too, while female guests slightly outnumber male overall. The 200,000 properties listed in the United Kingdom, Airbnb's fifth most popular country, are mostly let without problems, many for dozen of stays per year. In addition, Airbnb has a £600,000 host guarantee.
How do you host on Airbnb?
It's so simple to upload your property to Airbnb* that a great-grandmother could do it. Indeed, seniors are the portal's fastest growing host demographic, and receive more five-star reviews than any other age group.
Start by entering a location and price. Take a peek at what similar homes in your area obtain per night, or take a pricing tip from Airbnb's automatic pricing tool*.
Then pen the all-important title. Writing '1 bedroom house in Paris' or 'property near Oxford' won't win you any favours. Instead, opt for 'French maison five minutes from Eiffel Tower' or 'Stunning English mansion in Oxfordshire countryside'.
You get the picture. Follow with a summary of your property, click the boxes to show what your rental includes from a washing machine to TV - then you're open for business.
"Four words: 'Go The Extra Mile' - in this market it's whoever cares, wins"
And the single best Airbnb tip is...?
Fabulous photos. When potential renters browse lighthouses in Croatia or narrowboats in Norfolk they'll be presented with an entire page of properties. The property with an opening image that best sells its USP, be it a private beach or an amazing roof terrace, gets first bite.
Take your time choosing images. Get a professional friend to help if necessary. And remember, the average CV is read for six seconds. The average property listing is read for even less, so make your photos sing.
"Business travel is Airbnb's fastest growing sector"
Are reviews really that important?
According to a recent survey, 72% of TripAdvisor users would not consider booking a rental property that had zero reviews. Put yourself in a customer's position: would you book the townhouse in Edinburgh that had two four-star reviews, or the one that had ten five star ones?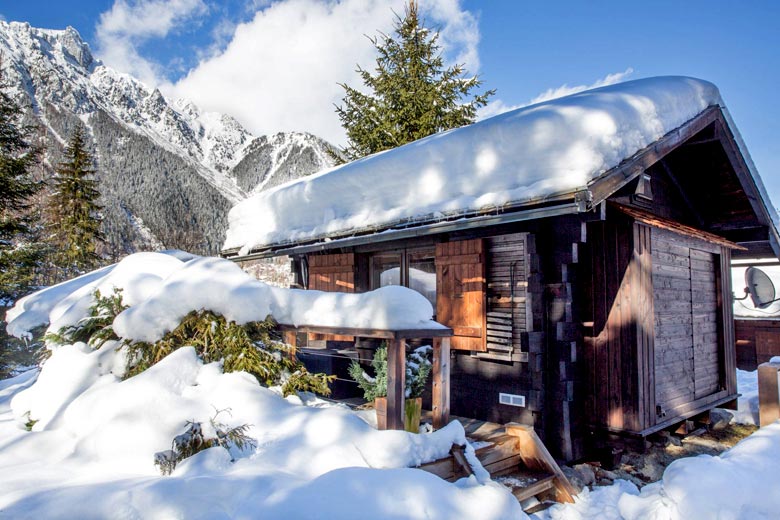 The average customer doesn't buy a new stereo and book a hotel without regarding the feedback. Guests read Airbnb* reviews like a hawk. To keep your feedback positive, present your property at its best. Don't be afraid to ask departing guests for their words of wisdom too.
A final trick is to reply to every online review you receive. Not only does this show you care. It also allows you to tell customers a few other facts about your place, like your new Netflix subscription or proximity to local transport.
How do I attract business travellers as well as regular tourists?
Business travel is Airbnb's fastest growing sector. Commercial clients account for 15% of all reservations - and that figure is growing.
To boost bookings, Airbnb* has introduced Business Travel Ready badges to hosts who offer hotel-style accommodation. That means free wifi, 24 hour check in via a coded key box, shampoo, hairdryer, and a laptop-ready workspace. Win your share of this increasingly lucrative market by offering these easy-to-provide items.
More about Airbnb Business Travel >>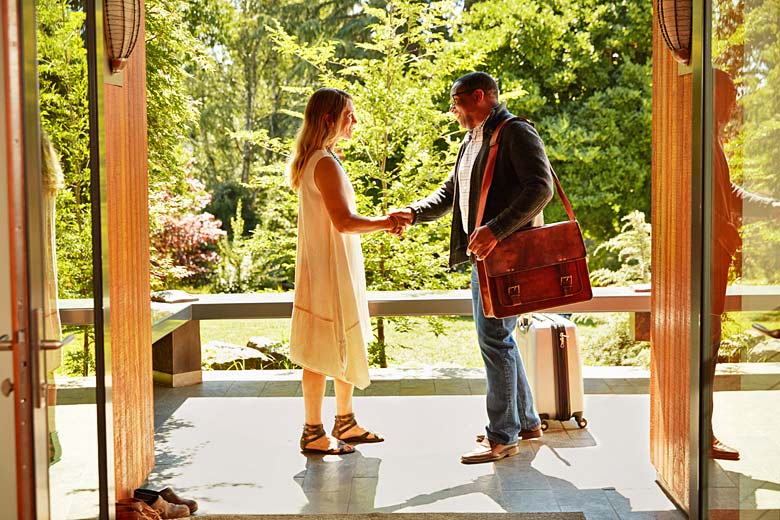 How do I make customers come back?
Four words: 'Go The Extra Mile'. Happy guests will return to the same hotel and tell their mates - short term rental guests are no different.
In Paris, for example, there are 65,000 Airbnb* properties to choose from, making it hard to stand out from the crowd. For a minimal outlay, you can leave tea, coffee and cookies for guests. Or supply tickets for a local theme park, botanical garden or day out.
If groups are travelling with children why not offer DVDs, toys, chargers and books - it's not an expensive ask. Doing that bit extra will impart happy memories, and increase repeat custom. In this market it's whoever cares, wins.
Want to know more about making a living from Airbnb? Tristan Rutherford really knows his stuff; he's even written a book, Room for Profit: Make Airbnb and the Short Rent Revolution Work for You, full of everything you need to know about becoming one seriously successful Airbnb host. Head over to Airbnb now to sign up as a host* and start earning today.
Be inspired
Get your weekly fix of holiday inspiration from some of the world's best travel writers plus save on your next trip with the latest exclusive offers
We promise not to share your details
*affiliate links: find out how we are funded and why this helps us remain free to use.