8 alternative things to do in Gambia
Check the latest travel advice and current Covid-19 rules and restrictions by country.
The hot sun and warm welcome of this snake-shaped country may be a mere six-hour flight from home but the culture and atmosphere you'll soak up on holiday in Gambia make it feel more like a world away.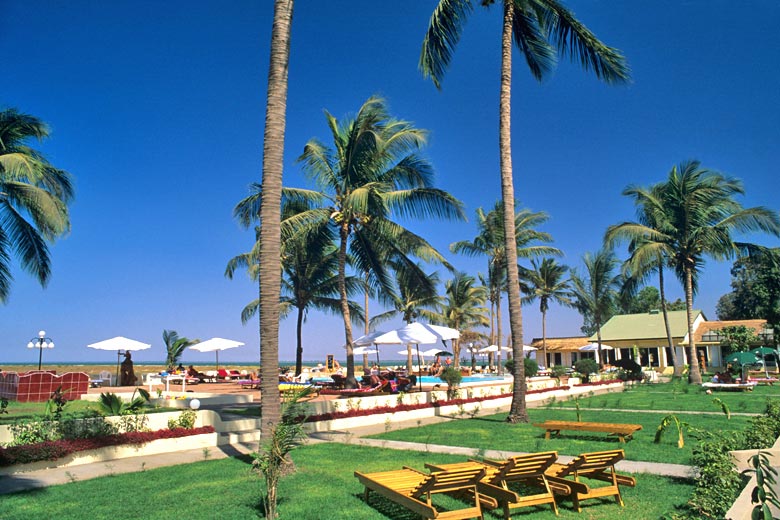 The land border of this little wedge of West Africa is surrounded entirely by French Senegal and follows the course of the river which flows inland from the Atlantic Ocean. But the Gambia is far more than just the Commonwealth's most geographically curious destination.
Getting to Gambia: browse the latest breaks to the shores of Gambia with TUI*, which recently has added this fascinating nation to its repertoire for 2021.
1. Hit the markets
Shop up a storm at Serrekunda
For an atmospheric excursion while on holiday in the Gambia, a visit to one of the country's lively markets is a must. Serrekunda is Gambia's biggest town, and the market here in the commercial capital really lives up to that distinction, selling everything and anything you could need, plus plenty of things you don't.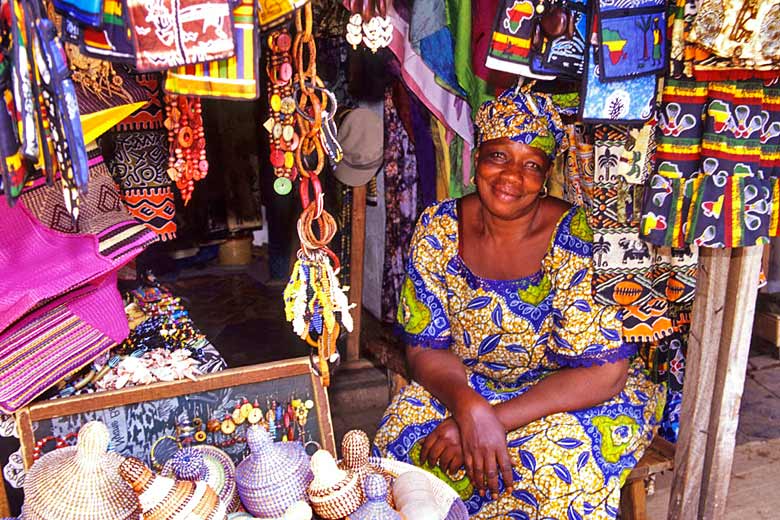 To describe Serrekunda as 'bustling' is a major understatement but you're guaranteed to get an unforgettable flavour for the Gambia whether you buy snacks and souvenirs or just drink in the atmosphere. This market is easily accessible from any of the main Atlantic coast resorts, which stretch from Bakau to Kololi.
Taste the Gambia at Tanji
For a more literal taste of The Gambia in an area south of the Atlantic coast where traditional fishing is still the name of the game (with the whiff in the air to prove it), try Tanji fish and vegetable market.
Here you'll see the key ingredients on sale along the sand which go to create the local dishes you'll see on menus while on holiday in the Gambia. There's fish used to make benachin, the original African inspiration for Jambalaya, and veggies like bitter tomatoes, okra and cassava, which are used to give the largely rice-based Gambian cuisine its heady flavours and textures.
Get crafty at Brikama
For souvenir-seekers, the best place to shop for authentic and exciting treasures to take home from your holiday in the Gambia is the craft market at Brikama, the nation's second-largest town. African carvings are the main staple here but crafts of all kinds are competing for your custom.
It must be a creative place because music fans say this is the live music capital of the country too - though, in February, Kartong on Gambia's Southern coastal border with Senegal challenges that title with its annual music festival.
2. Go nuts over Gambian cashews
Cashew nuts are one of the country's most prized crops. The luxury nuts grown here have a reputation for being bigger and better than those produced elsewhere, yet they still cost a fraction of their price back home. Once you've seen the cashew trees growing in the Gambia you'll understand just why these nuts are so valuable.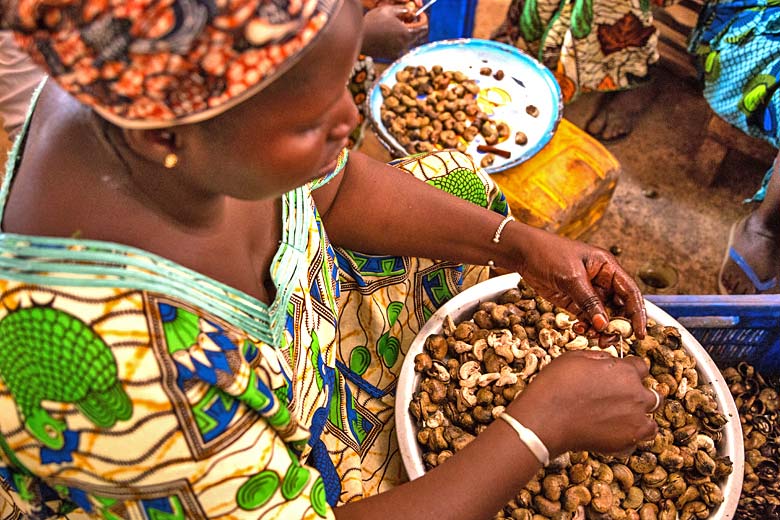 Inside each cashew fruit there's a single solitary nut, with a skin that is removed by hand making the harvest a labour-intensive process. Gambians eat the red fruit itself (known as cashew apple) though it's more often pressed into a juice or made into a potent hooch.
The flavour can be rather bitter and is a bit of an acquired taste but it is well worth trying this local favourite while you're on holiday in the Gambia. One of the best souvenirs you can bring back from your holiday is a bag of cashew nuts; you'll be supporting the locals and getting a bargain in the process. Try any of the above markets, especially Serrekunda, or look out for sellers on the beach and roadside.
3. Start stargazing
The Gambia is one of the best places on the planet to look up at the night sky. That's because light pollution is a stargazer's worst enemy, but it is almost non-existent in the rural areas of this small country, which are virtually electricity-free zones.
So, on balmy evenings visitors can enjoy unadulterated and uninterrupted views of the African night sky, and one of the best viewpoints for some star-spotting is along the banks of the River Gambia. Nature puts on a spectacular nocturnal light show with twinkling stars stretching as far as the eye can see along the water and across the mangrove-lined horizon.
4. Retreat to Makasutu Tropical Nature Reserve
The Makasutu area gives a real glimpse of native African wildlife set amid some stunning scenery on a tributary of the River Gambia. Plenty of birdlife flies into view - there are over 500 species from egrets to hawks and kingfishers - and you'll encounter monkeys and baboons, plus there are hippos, crocodiles, and even dolphins in the water.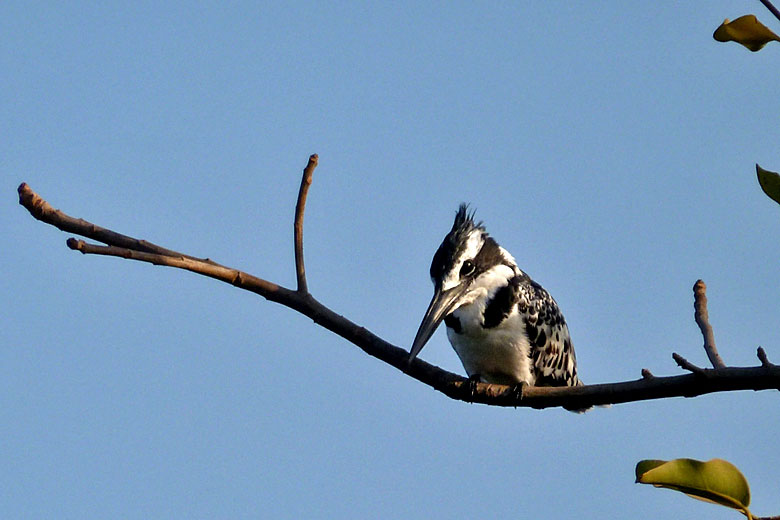 The breadth of landscapes range from dense forest and mangroves to wetland and savannah, making this a habitat that is teeming with varied animal life: you might even be lucky enough to meet a mongoose or manatee in Makasutu.
While you're exploring the reserve you can also witness centuries-old local activities like oyster farming, you'll be able to take to the water in a pirogue (that's a dug-out canoe) and taste the locally-made palm wine.
5. Get that Friday feeling
Most Gambians are Muslim, so you'll find Fridays a special time for an outing here. This is one day of the week which offers an unusually tranquil opportunity to see the vibrant, chaotic and thronging towns of Gambia at a peaceful pace.
6. Take a dusty street art tour
The Gambia's streets are always a riot of colour - whether it's the bright pink and green of fresh watermelons on sale by the side of the road, the painted shopfronts, batik fabrics or traditional patterned costumes of the Gambian people, a holiday in the Gambia is always a feast for your eyes.
But there are some splashes of colour of a more unusual kind hidden in three traditional Gambian villages, where modern art murals stop you in your tracks.
Head to the rural areas of Galloya, Kabuneh and Bafaloto to spot larger than life wall art, decorating the exterior of Gambian people's homes. It is quite a spectacle, even if finding Banksy style statement street art was the last thing you expected.
7. Humbling history comes alive
For those with even a passing interest in African history, the name Kunta Kinteh will be a familiar one. The legendary story of the African slave trade began near Juffureh in the 1400s, and while on holiday, it's both interesting and humbling to visit the island where the slaves were housed.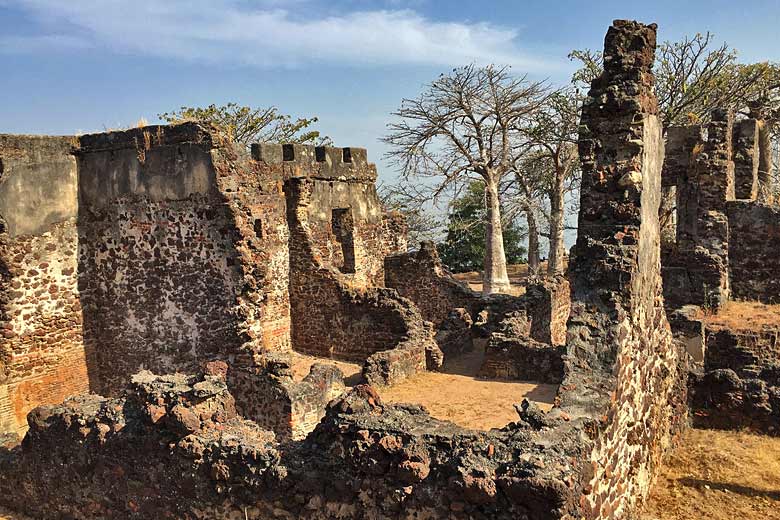 Originally called James Island, Gambian President Jammeh re-named it Kunta Kinteh Island in 2011 in honour of the country's tragic heritage.
8. Take Gambia's alternative means of transport
If you really want to do some unique travelling while in West Africa, try exploring Gambia by local bush taxis. A 'gelli-gelli' is a group taxi van which leaves for any given destination as soon as it has enough people who are ready to go.
While you can pretty much guarantee that taking a gelli-gelli won't be the fastest way to get where you're going, it will be a truly memorable experience.
Weather in Gambia
| | Jan | Feb | Mar | Apr | May | Jun | Jul | Aug | Sep | Oct | Nov | Dec |
| --- | --- | --- | --- | --- | --- | --- | --- | --- | --- | --- | --- | --- |
| Maximum daytime temperature °C | | 34 | 35 | 35 | 34 | 33 | | 31 | 31 | | 33 | |
| Hours of sunshine (daily) | | | | 10 | | | | | | | | |
| Days with some rainfall | | | | | | 5 | 12 | 17 | 15 | 6 | 1 | |
| Sea temperature °C | | | | 22 | 24 | 26 | | | | 29 | 27 | 24 |
Find out more about the weather in Gambia and see when we think is the best time to go.
Ready to go to Gambia? If you're keen to discover the delights of this sunny West African nation, check out the latest online holiday deals from TUI.
More about the Gambia
Jan Feb Mar Apr May Jun Jul Aug Sep Oct Nov Dec
Be inspired
Get your weekly fix of holiday inspiration from some of the world's best travel writers plus save on your next trip with the latest exclusive offers
We promise not to share your details
Related posts
*affiliate links: find out how we are funded and why this helps us remain free to use.