Travel Insider: Expert holiday tips on the Algarve
In our incredibly connected world we're never far from the wisdom (usually helpful, sometimes questionable) of others, and few have benefitted as much as those busy planning holidays. The trouble is, with all this information comes saturation, and breaking through the sales talk and self promotion found in so many recommendations isn't always easy. But no more.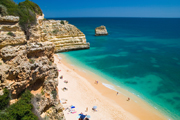 We've reached out to the people who make it their business (quite literally) to know your favourite holiday spots, and here we're sharing their insider tips for you to take away with you this summer.
Travel Insider: expert tips from lowcostholidays, Jet2holidays and James Villa Holidays
In this first Travel Insider post, we're exploring the Algarve in southern Portugal with three big players and, as each of them offer a variety of holidays to the region, they all have an expert with hands on experience exploring the area. Read on to discover their no-strings-attached recommendations on everything local cuisine to day trips:
Top five local delicacies in the Algarve
by Paul Riches, Director and Algarve specialist at lowcostholidays
Portuguese cuisine is remarkable, with so many influences and flavours. Given its extensive coastline you won't be surprised that freshly caught seafood is at the core of many of the best local dishes. My five favourite delicacies are: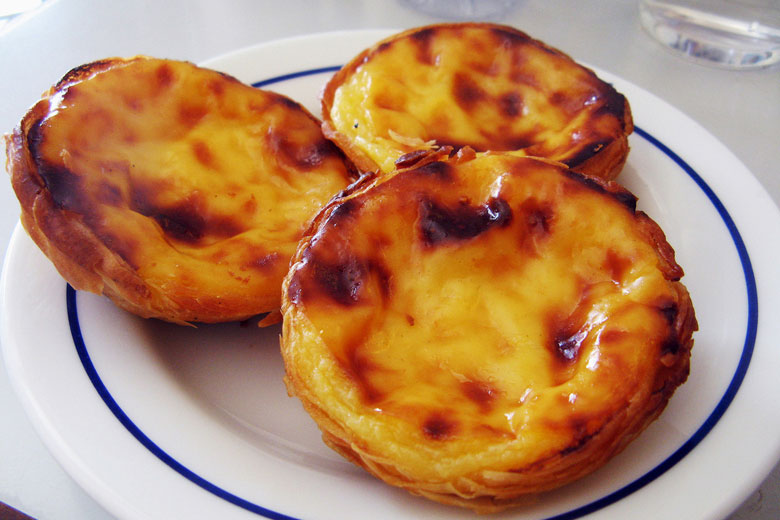 1. Bacalhau
Bacalhau, which is both Portuguese for cod and a traditional dish of dried, salted cod, is found in many restaurants in the Algarve. Apparently there are many different ways to prepare this meal so it can differ from place to place, although, from my experience, this isn't necessarily a bad thing as you get to try various takes on the recipe if you really enjoy it.
2. Clams
Clams fished fresh from the sea are beautifully cooked in garlic and olive oil (the Portuguese love their olive oil) to create another much-loved dish in the Algarve. If you're keen to experience the flavour but not after a whole meal, you'll find a number of seafood snack bars where you can sample a smaller plate to enjoy the taste.
3. Grilled sardines
The fresh grilled sardines found in the Algarve are quite delicious, not to mention nice and healthy. A Portuguese staple, they're incredibly popular with locals and tourists alike, and nothing like the tiny tinned sardines you find here in the UK. You'll most likely find them covered in rock salt and barbecued, served with bread to soak up all the flavour.
4. Peri peri chicken
Peri peri (sometimes piri piri or peli peli) is a traditional Portuguese spicy chicken dish made using a number of herbs and crushed chillies to give it a real a kick. It's pretty common in the UK but do try it in its country of origin where it has a different twang and is definitely worth sampling on your trip.
5. Pasteis de nata
Arguably the most popular and tasty Portuguese treat, this egg custard tart is a sweet must have. You won't find pasteis de nata as creamy or authentic anywhere else, so don't miss out!
Top five family attractions in the Algarve
by Adrian Vargerson, Writer and Portugal expert at Jet2holidays
The Algarve may be famous for its Atlantic-facing waterfront of honey-coloured beaches and whitewashed old towns, but there's a fantastic array of family activities waiting to be unearthed here too. To give you a helping hand, I've picked out five of the best attractions for families, all close to popular resorts along the Algarve: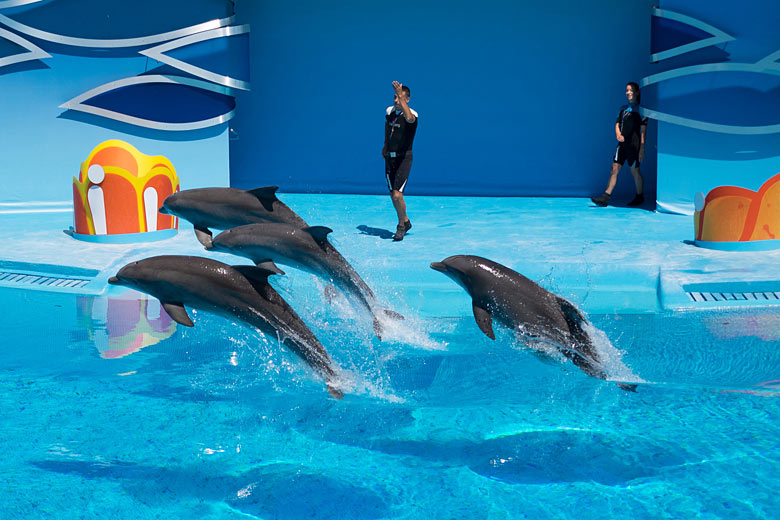 1. Zoomarine, Albufeira
Zoomarine is a great choice for your family holiday as it combines a huge waterpark with a funfair, zoo, aquarium and playground all rolled into one. Zoomarine Beach features an artificial beach complete with white sand and a wave pool, as well as speedy water slides and a water playground. Children will also love having the chance to meet friendly sea lions, seals and dolphins.
2. Parque Aventura, Albufeira
As an exciting alternative, Parque Aventura will have you scaling the heights of treetop zip lines and rope bridges. Set in the forest by Santa Eulalia beach, the challenge lies in navigating vertical nets and ropes as high as 90m. All adventurers are strapped in by harness for safety, ensuring both adults and children can put their climbing skills to the test! Paintball games are available too.
3. Family Golf Park, Vilamoura
The Algarve is famous for its many world-class golf courses, especially within Vilamoura, and the Family Golf Park is a nice way of ensuring that the little ones don't miss out on all the fun. It features two imaginative 18-hole mini golf courses - the Appian Way focused on Roman history and the Lusitania Way focused on Iberian history. There's an onsite kids' club too.
4. Praia do Peneco, Albufeira
The Algarve boasts some of the best beaches in all of Europe, so you may as well make the most of them with your family! Relax on the Praia do Peneco in Albufeira and sink into the gold-dusted sands. The shoreline is backed by ochre-coloured rock caves, a fascinating place for kids to explore.
5. Lagos Zoo, Lagos
Around 14 miles from the idyllic resort of Alvor, Lagos Zoo is an expansive parkland featuring many exotic birds and animals. With a more extensive collection of mammals than Zoomarine, Lagos Zoo is a great place to watch the funny antics of monkeys and meerkats, as well as a huge number of brightly coloured birds.
Top five day trips in the Algarve
by Helen Hatton, Marketing Exec and destination guru at James Villa Holidays
Having visited the Algarve several times, both for work and for pleasure, I can say with confidence that there's something for everyone, and considering the below, it's no wonder it remains one of our most popular destinations. These are my top five day trips when visiting the Algarve: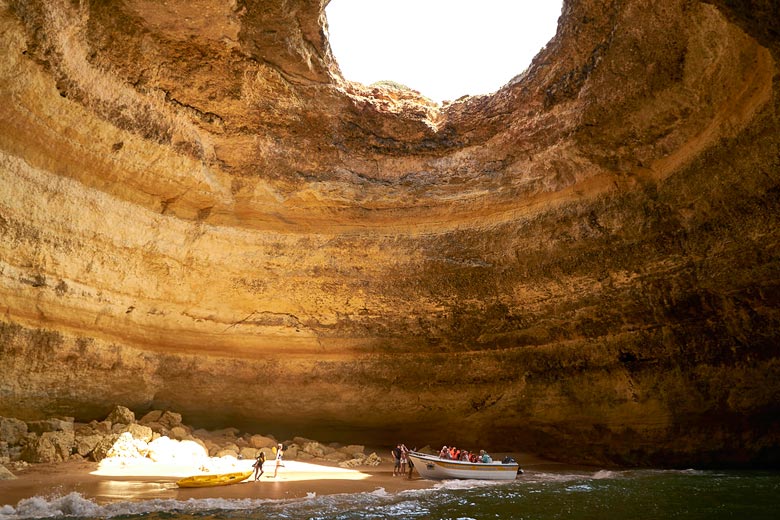 1. Discover the Moorish history of Silves
Silves is a quaint town on the banks of the Arade River known for its Moorish history. You can roam the cobbled streets taking in the architecture that gives a gentle nod to the past. Visit Castelo de Silves, situated on the hilltop, to find out more about Moorish history and the reasons behind the castle's location.
2. Healing powers of Monchique
Visit the picturesque mountain market town of Monchique where you can admire the stunning views out over the Algarve coastline. The Roman baths are definitely a must see and are renowned for their 'healing' natural spring waters. You can combine visits to Monchique and Silves in the same day.
3. Rio Formosa
You'll probably glimpse this beautiful National Park flying in to Faro, with sand dunes rippling through the waters of a lagoon. Take a boat ride to enjoy the most secluded spots of this magnificent natural wonder, and discover the abundance of aquatic bird species and various other remarkable animals and sea life.
4. Algarve sea caves by boat
A boat trip out to the sea caves, just past Albufeira, is a must. It enables you to see the iconic Algarve coastline and explore the secluded caves all unique in formation. Other surprises you may encounter include beautiful marine life of the Atlantic waters, as well as the luxurious isolated sandy beaches that are scattered along the coast.
5. Wonderful beaches
It sounds obvious, but the beaches of the Algarve really are as gorgeous as the holiday brochures make out, so you'd be mad to miss them. The vast Falesia beach near Vilamoura is backed by those rugged cliffs so iconic of the Algarve. Whether you're a sun seeker or a water sports enthusiast drawn by the legendary Atlantic surf, you'll find yourself well-catered for.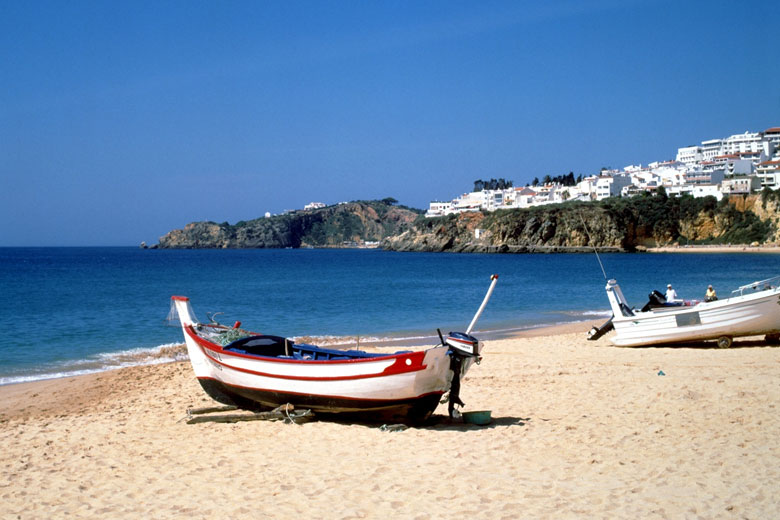 From tasty custard tarts and action packed water parks, to stunning sea caves and wonderful wildlife, it's easy to see why the Algarve is such a hit year after year with every type of holidaymaker. If you fancy trying some of these tips for yourself, check out the latest deals from lowcostholidays, Jet2holidays and James Villa Holidays. For even more information on the Algarve please visit our Algarve weather section and Algarve holidays page.
More about the Algarve
Jan Feb Mar Apr May Jun Jul Aug Sep Oct Nov Dec
Be inspired
Get your weekly fix of holiday inspiration from some of the world's best travel writers plus save on your next trip with the latest exclusive offers
We promise not to share your details
Related posts
*affiliate links: find out how we are funded and why this helps us remain free to use.