13 ways to experience historic Charleston
Founded in 1670, the charming city of Charleston in South Carolina is one of the oldest in America. Its strategic location on the Atlantic coast ensured it soon became one of the leading ports not just of the South but the American colonies, vital for both trade and defence. Naturally, this also guaranteed a history that's both complex and fascinating.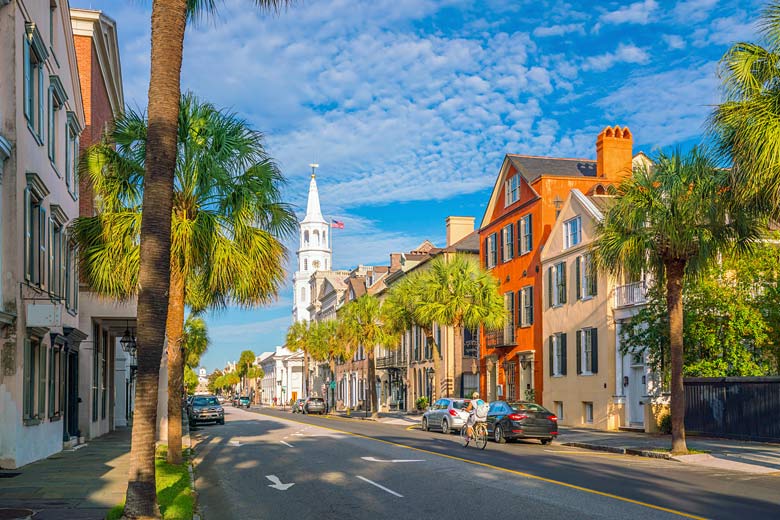 Today, this easy-going city, with its scenic palmetto-palm-lined streets, colourful crooked houses, and church-spire-pierced skyline is an enchanting place to visit. It's a vibrant medley of Southern and Gullah cultures with a familiar, European flair that nods to its colonial past.
Here, we look at just some of the ways in which you can begin to discover this city's story including top museums, sights and things to do.
Getting to Charleston: you can fly direct from London Heathrow to Charleston in around eight hours. Don't miss the latest BA sale deals on flights to Charleston* in 2019.
Wander on a walking tour
Much of Charleston's charm lies in its oh-so-pretty streets. Yet, behind the wooden façades, dainty shop fronts and historic buildings are stories big and small, from local tales, quirks and traditions to monumental moments, and an expertly-guided walking tour is your best way of hearing them.
Book your place with Bulldog Tours, where knowledgeable guides are keen to share every little bit of history with anecdotes and added panache to make for a thoroughly enjoyable few hours on foot. Plus, it's a great way of getting your bearings, so make it one of the first things you do.
Prefer to go it alone? Check out the Gateway Walk, a purpose built trail through the city's best gardens, churchyards and public squares.
Begin at the beginning
Let's get started with a few fun facts: Charleston was originally named Charles Towne in honour of King Charles II when the first settlers landed in 1670. However, the site was moved across the Ashley River to its present location in 1680. After some toing and froing, the city was formally renamed Charleston in 1783.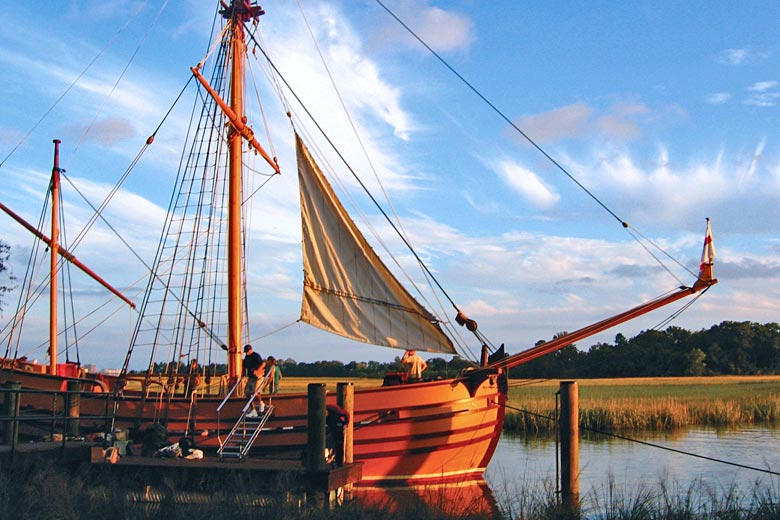 Find out more about this first foray that led to the colonisation of the Carolinas, trek through the original settlement and board the replica 17th-century sailing ship, The Adventure, all at Charles Towne Landing.
Seek out the old city walls
For a time, Charleston was a walled city. Thanks to skirmishes with, among others, pirates, Native Americans, and the French and Spanish who questioned England's claim to the land, it was, quite literally, dangerous territory.
A wall was erected around the settlement and although few fragments remain, you can catch a glimpse at the Powder Magazine and on East Bay Street where information boards mark the spot.
Take a trip through time
Visit America's first museum and you'll voyage through the ages of not only Charleston but the surrounding Lowcountry.
While The Charleston Museum houses a number of ancient finds such as an Egyptian mummy, the permanent bite-size exhibits on the region's heritage including colonisation, the slave trade, and history of Revolutionary and Civil Wars, are the real draws here.
While you're there, pop over the road to the Charleston Visitor Centre for all the maps, city passes, tips and info you could possibly need.
Understand its dark past
It's said that as many as 40% of all enslaved Africans who arrived in America did so via Charleston's port and that today it's plausible for up to 80% of African-Americans to trace their ancestors back to Charleston¹. These startling figures go a long way in highlighting the pivotal role the city played during the era of slavery.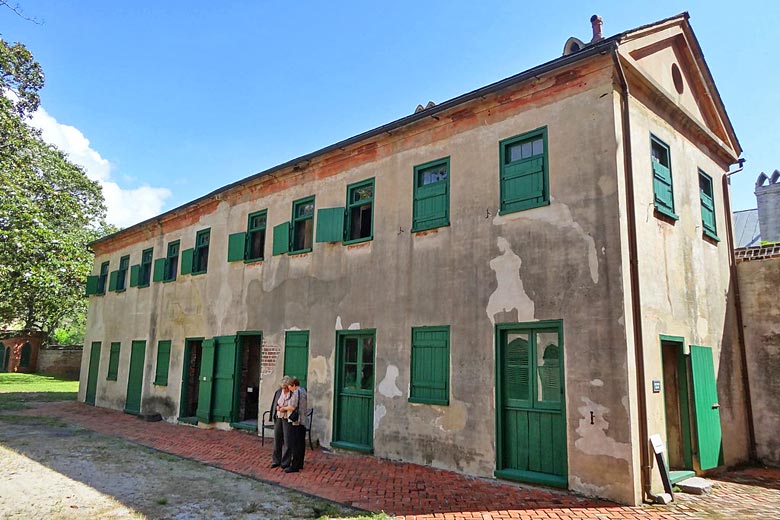 Did you know? The city of Charleston formally apologised for its role in the slave trade on the 19th June 2018. Significantly, this date is known as Juneteenth Independence Day or Freedom Day, which commemorates the formal abolition of slavery, announced on the same date in 1865.
It's an uncomfortable truth which, for the first time visitor, needs careful explanation. The Old Slave Mart Museum, said to be the last surviving slave auction gallery in South Carolina, is essential if upsetting viewing. Meanwhile, the original slave quarters at the period Aiken-Rhett House offer further insight into antebellum Charleston.
Carefully pick a plantation
It's easy to be wowed by the hanging moss and grand mansions of former plantations - they're impressive places with sculpted gardens and rich interiors. However, it's not all about the sweet-smelling roses: it's best to pick your plantation carefully.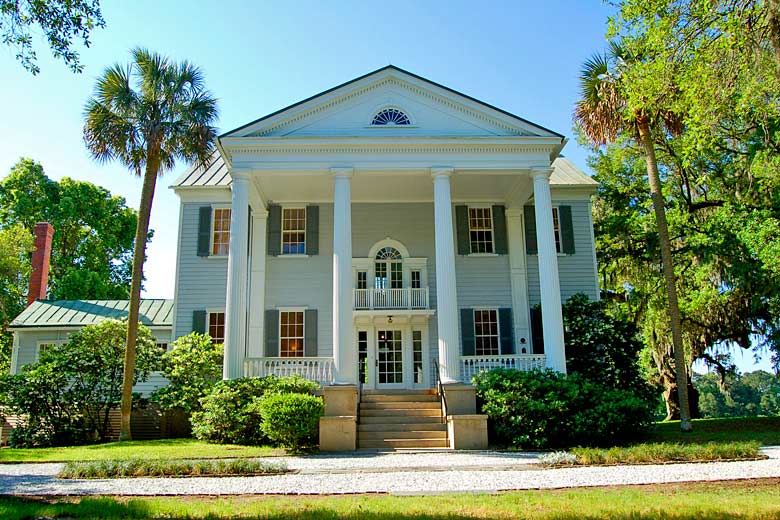 McLeod Plantation stands out as a good example, where its history is laid-bare with informative guides on hand to tell the complex stories of the people - free and enslaved - who lived there.
Gullah Geechee: a unique language and cultural identity that evolved in the Lowcountry with the increasing population of African slaves. Gullah remains embedded in the wider culture of South Carolina, from its food to religious and social traditions.
Tick off Revolutionary War sites
The American Revolutionary War lasted from 1775 to 1783, brought about the end of British Rule and birthed the United States of America, and Charleston saw its fair share of the action.
For the idly-interested, the city is dotted with various signs, such as the ode to the Siege of Charleston in 1780, which you can read about at the west end of Marion Square.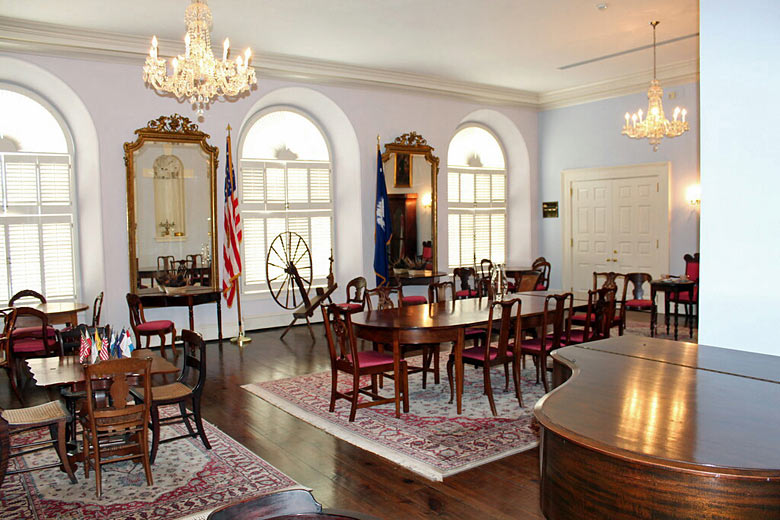 More substantial attractions can be found at the likes of the Old Exchange & Provost Dungeon. Initially used by the British for official government business from 1771, it became a prison during the Revolutionary War. There's also the Powder Magazine, the 18th-century arsenal used by colonial troops.
For a flavour of Georgian decadence, call by the Heyward-Washington House, named after both the owner, Thomas Heyward Jr, a co-signatory of the Declaration of Independence, and the main man himself, George Washington, who stayed there briefly in 1791.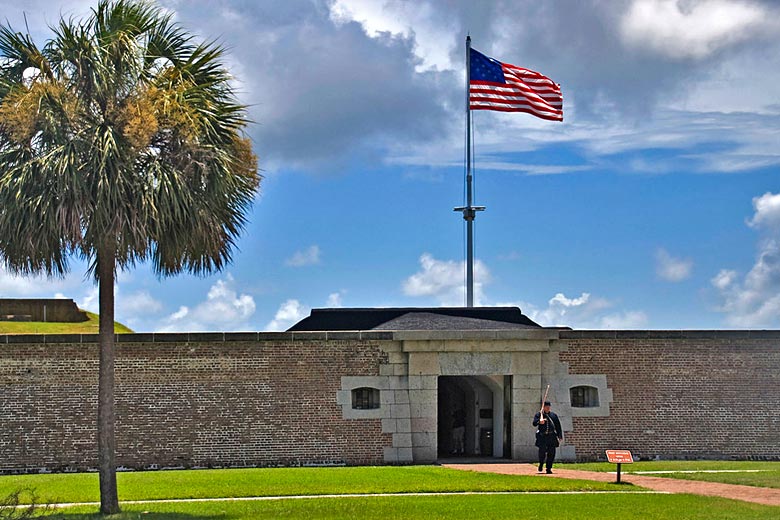 Meanwhile, Fort Moultrie on Sullivan's Island at the mouth of Charleston Harbor is the place to see where the American Patriots rebuffed a British naval attack in 1776. A victim of both violent storms and battles, it was rebuilt twice more, and became a key fortification during the Civil War as well.
Museum your way: cherry-pick the places of interest to you with the help of Charleston's Museum Mile - handy map of this concentration of attractions included.
Be dazzled by Rainbow Row
If you've only seen one picture of Charleston, it's likely to have been of Rainbow Row. This once-insalubrious terrace is now one of the city's most desirable addresses. Thirteen pastel-hued houses make up what's said to be the longest single row of Georgian residences in the United States, ensuring it's an Instagrammer's favourite.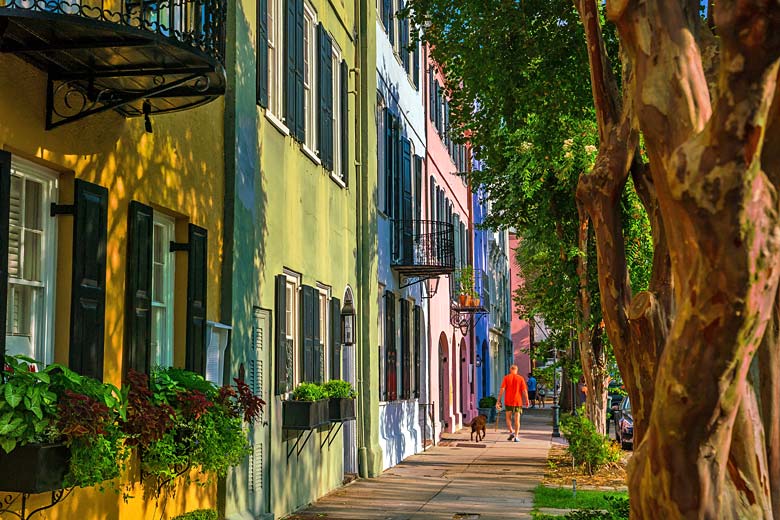 Visit America's oldest liquor store
While you're there, pop into Tavern. Intimate and very well stocked, this unassuming store at the north end of Rainbow Row has been doling out booze since 1686 and is said to be the oldest liquor store in the United States. Get a shot of history and take your pick from local craft beers, wines and spirits. Don't miss the free tastings, which take place every Saturday afternoon.
Cruise to the first site of the Civil War
Chief among Charleston's Civil War sites is Fort Sumter. It was here, in 1861, that the first shots of what would become the bloodiest war in America's history rained down from nearby Fort Moultrie. Garrisoned by Union soldiers, Fort Sumter endured a 34-hour bombardment before surrendering to the Confederates.
Visiting today is far less dramatic although it is popular, so go early. Hop on the ferry at the main visitors' centre and your 30-minute cruise across Charleston Harbor will likely be accompanied by dolphins and playful pelicans.
You're given an hour to explore the ruins and count the cannons within this compact fort. Take the first tour of the day for the ceremonial raising of the stars and stripes.
Discover stories from the deep
For a haunting experience, head for the Hunley. This research-centre-cum-museum tells the tragic, mysterious tale of the world's first combat submarine to sink an enemy vessel.
After successfully dispatching the Union ship the USS Housatonic late on 17th February 1864 just outside of Charleston Harbor, this rudimentary Confederate sub and its crew of eight vanished, presumed sunk.
The Hunley was eventually found in 1995 and, after lying undiscovered for more than 130 years, was recovered from the bottom in 2000. While theories swirl around precisely what happened, the museum details what is known and how the Hunley was raised. You'll also catch a glimpse of the Hunley's shell, which is still being treated and restored.
Walk on the deck of an aircraft carrier
You'd be hard-pressed to miss USS Yorktown, the veteran carrier that marks out Patriots Point Naval & Maritime Museum on the Mount Pleasant side of the city, just south of the Arthur Ravenel Jr. Bridge.
Built in 1943, Yorktown saw action in WWII and the Vietnam War, earning a total of 11 battle stars before being decommissioned in 1970. And it's huge: you could lose a day examining exhibits inside the belly of the Yorktown alone, not to mention clambering around the WWII destroyer USS Laffey, Cold War submarine USS Clamagore, and tackling the Vietnam Experience.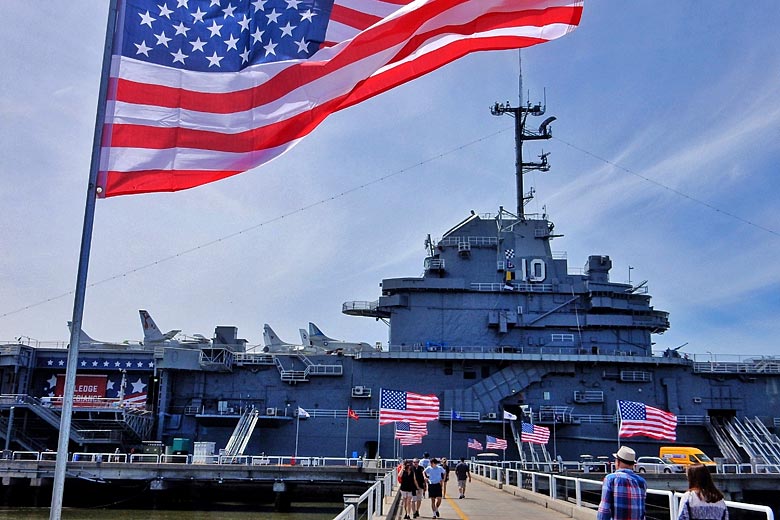 If you do only one thing here, however, make for Yorktown's flight deck. You'll pass an eclectic mix of vintage aircraft and jets, and be treated to some special views over Charleston Harbor. For an even better vantage point, be sure to visit the ship's bridge.
Join the big 3-5-0 celebrations
Charleston is gearing up for its 350th birthday in 2020. This milestone is giving the city the perfect excuse to parade its past for all to see, with planning underway for a year of celebrations from April 2020. Keep an eye on Explore Charleston for updates.
Weather in Charleston, USA
Find out more about the weather in Charleston and see when we think is the best time to go.
Planning a trip to Charleston? Check out direct flights from London Heathrow with British Airways operating until the end of October 2019.
Please note: Weather2Travel.com visited Charleston with Explore Charleston and Discover South Carolina in April 2019. All views, opinions and recommendations are those of the writer.
¹ Figures taken from the International African American Museum
More about Charleston
Jan Feb Mar Apr May Jun Jul Aug Sep Oct Nov Dec
Be inspired
Get your weekly fix of holiday inspiration from some of the world's best travel writers plus save on your next trip with the latest exclusive offers
We promise not to share your details
Related posts
*affiliate links: find out how we are funded and why this helps us remain free to use.