Discover Sagres: The best of the Algarve's wild west
*affiliate links: find out how we are funded and why this helps us remain free to use.
It's one of Britain's favourite holiday spots, but many visitors to the Algarve don't stray too far from the central and eastern parts of Portugal's southern coast. In truth, you're missing a trick by not heading west - far west - to the very edge of continental Europe.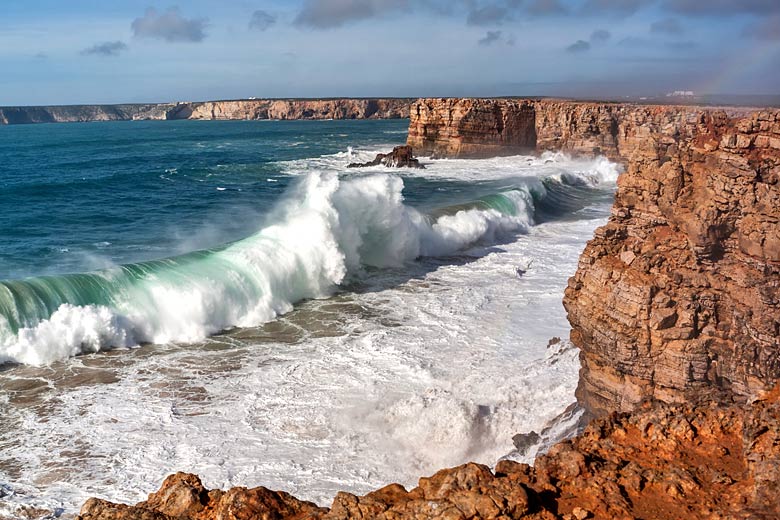 Out here, in the Algarve's wild west, you've got seemingly endless Atlantic beaches, sleepy villages, eucalyptus forests, superb long-distance walking trails and fabulous food. Here are a few reasons why west is best.
Seeking sun in Sagres? Book your holiday in the Algarve with TUI*, and you could be exploring this wonderfully remote corner of the Algarve in no time.
Start off in Sagres
The harbour town of Sagres is small but it packs a punch. Look out for echoes of its Moorish past as you walk past low-rise whitewashed houses.
Your wanderings will eventually lead you to the southernmost tip where an 18th-century fortress hovers over a rocky outcrop and offers wonderful views of the coastline.
Three sandy beaches - Praia do Tonel, Praia da Mareta and Praia da Baleeira - are tucked beneath the cliffs.
Get a little more beach for your buck by walking another 15 minutes to the east, where you'll have the calm waters and wide expanse of Praia do Martinhal to relax on and enjoy the views from the beach bars. They're just a taste of what's to come.
Be prepared for some seriously beautiful beaches
Towering cliffs, crashing waves, soft sands ranging in tones from gold to terracotta - it's all high drama along the Algarve's Atlantic coast beaches.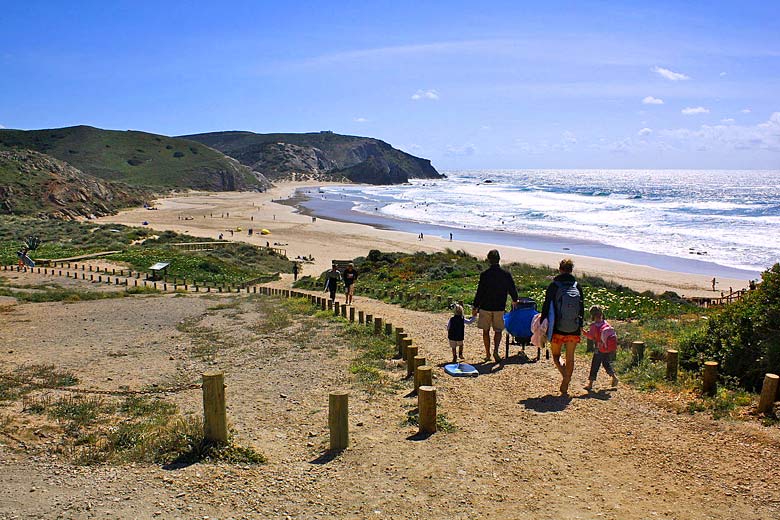 Many of these wild, windswept spots won't have anything as fancy as a beach bar or rows of sun loungers. Lose yourself in the wilderness of Praia do Telheiro and Praia da Ponta Ruiva, which, like many of these beaches, require a bit of effort to get to.
Others are easier to get to but no less compelling. There's plenty of space to colonise at Praia da Bordeira, which, in spite of its 2 km of golden sands, has only one beach bar and little else.
Novice or pro, give the waves a go
With those huge Atlantic breakers, it's not surprising that the Algarve is one of Europe's top spots for surfing. Praia da Bordeira is one of the favourites among surfers, thanks in part to its proximity to cool places to stay and eat.
If you're new to the sport, hire a board and get some lessons somewhere along the vast sands of Praia do Amado just to the south of Praia da Bordeira. Even though the beach is popular all year round, there's little chance that it'll feel crowded.
Get a taste of village life
Beach lovers make a beeline for Carrapateira, which is in a handy spot just south of Praia da Bordeira and a half-hour walk from Praia do Amado.
There's a bit of a hippie vibe in this laid-back village of bright whitewashed houses that look rather like a Tunisian toy town.
There's a little museum chronicling life at sea, but apart from that, it's a place to kick back with a coffee in the cute little square when you're not sprawled on the beach.
Take a walk on the wild side
It's only been going since 2016, but the Rota Vicentina has already become one of Europe's superior long-distance hiking trails.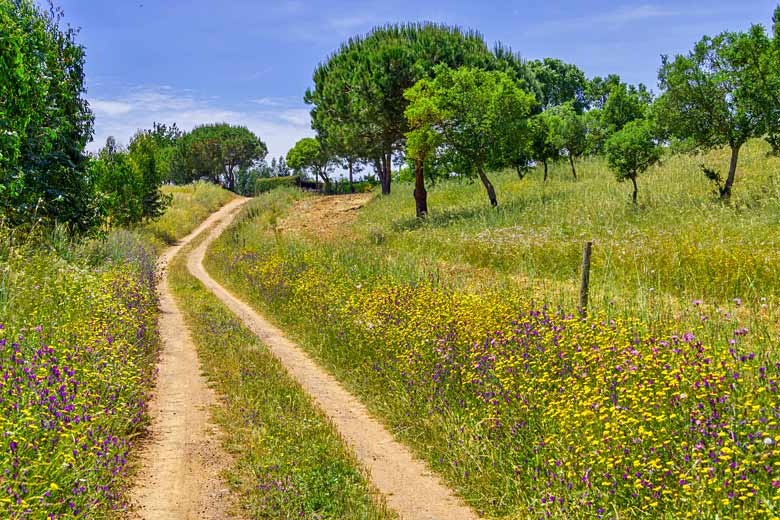 Two existing networks of walking paths - the Fishermen's Trail and the Historical Way - were joined to create the Rota Vicentina, which meanders for nearly 400 km from the Alentejo region to the southern tip of the Algarve.
It takes in everything from scented eucalyptus and cork forests and flower-filled meadows to breathtaking walks along Atlantic cliffs and alongside gorgeous beaches.
The route has been superbly waymarked and organised so that even the most hopeless map-reader shouldn't get lost. There are quite a few circular routes to choose from, and if you plan to tackle the whole trail, you can break it up into chunks of 25 km a day.
Walk to the very edge of the continent
The ancient Greeks called Cabo São Vicente the end of the earth. They weren't quite right, but this forbidding limestone cliff has another claim to fame: it's the most southwesterly point of continental Europe. Next stop - New York.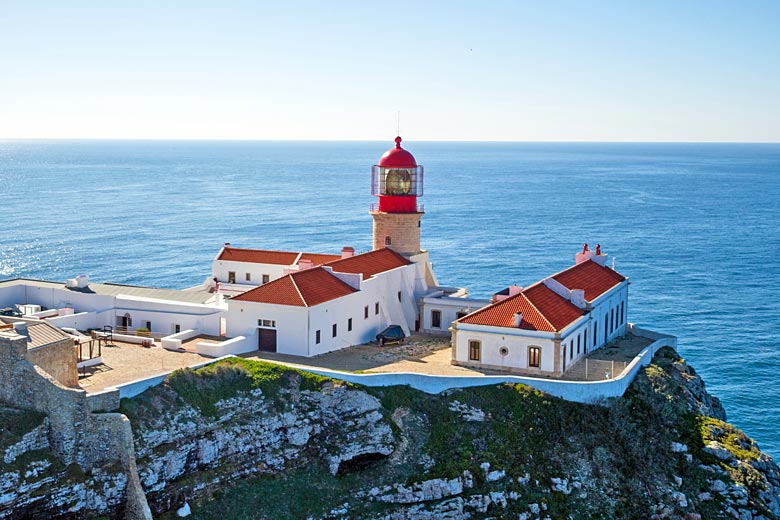 If you're walking the Rota Vicentina, you'll end up at Cabo São Vicente, also known as Cape Saint Vincent, whose lighthouse can be seen long before you reach it.
Although it's still the goal for pilgrims on the route, nowadays it's a popular spot on the tourist trail with buses and coaches coming from all over the region.
There's a bit of a carnival atmosphere among the food and market stalls, not to mention the chance to buy the last authentically German bratwurst before America.
Savour the flavours of the Algarve
You won't go hungry here. Carnivores will already know about the piquant delights of piri-piri chicken, where the extra-spicy sauce is served on the side so you can have it as hot as you like.
There's also the Portuguese way of cooking chorizo, which is flambéed at the table in its own little terracotta pot - usually in the shape of a pig.
Then there's the seafood and fresh fish. Sardines are the local speciality and the best way to enjoy them is to have them simply grilled.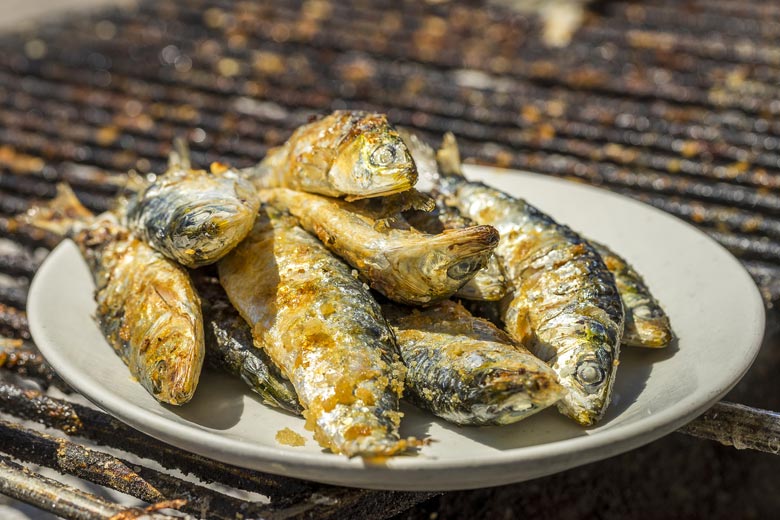 Enjoy the best of both worlds with a pork and clam cataplana. It's named after the vessel it's cooked in, a large wok-like lidded pot that seals all the juices and flavours of the meat and seafood as they're cooking.
Fancy exploring wild Sagres? Check out the latest deals on holidays with TUI, which departs from airports across the UK, all year round.
Whether you're tempted by tasty treats or keen to hit the hiking trails, Sagres has loads to offer those looking to experience a more rustic, wilder side of Portugal. You can check out the weather in Sagres, and the Algarve, to see when we think is the best time to go to help you get planning today.
More about the Sagres
Sagres by month
Jan Feb Mar Apr May Jun Jul Aug Sep Oct Nov Dec
Explore holidays in the sun for less
Be inspired
Get your weekly fix of holiday inspiration from some of the world's best travel writers plus save on your next trip with the latest exclusive offers
We promise not to share your details
Related posts