Holidays: 'low risk' countries to visit
Travel is finally starting to pick up again after the coronavirus lockdown, but there are still many restrictions. So knowing which countries you can travel to and whether you need to quarantine on your return is very important.
Travel corridors: 'low risk' countries to visit
The UK government has recently published the names of countries which it now considers are safe for UK holiday-makers to visit, and amended its quarantine regulations so that self-isolation on return to the UK from many of these is no longer required.
By combining this information with the regulations that are enforced when holiday-makers arrive at their destination, we have produced a table that shows exactly how easy or otherwise it may be to visit your country of choice.
We have also added a handful of other countries because they are very popular holiday destinations but which, for the moment, are off-limits because UK nationals are banned from entering.
The information provided below is updated regularly - most recently on 11th August 2020.
1 = UK FCO advises against all but essential travel to this country
2 = Non-resident foreign nationals are not permitted to land
3 = UK residents are not permitted to land
4 = Generally 14 days of self-isolation, but the number of days can vary
5 = COVID-19 RT-PCR (real time polymerase chain reaction) test required to enter
COVID-19 RT-PCR (real time polymerase chain reaction) tests are available from various laboratories around the UK. They can cost up to £200 per person, with results coming back in 2 to 3 days.
Notable countries not currently deemed 'low risk' include Sweden and China plus the whole of North, Central and South America.
Holiday destinations to consider for 2020
Below are some popular holiday destinations which UK holiday makers can visit and return from without the need to quarantine. Learn more about these countries with additional resources, articles, recommended travel providers and weather guides.
Antigua
Discover more about Antigua
Recommended for Antigua
Antigua weather
Aruba
Discover more about Aruba
Recommended for Aruba
Aruba weather
Barbados
Discover more about Barbados
Recommended for Barbados
Barbados weather
Croatia
Discover more about Croatia
Recommended for Croatia
Croatia weather
Cyprus
Discover more about Cyprus
Recommended for Cyprus
Cyprus weather
Czech Republic
Discover more about the Czech Republic
Recommended for the Czech Republic
Czech Republic weather
More Czech Republic weather >>
Denmark
Discover more about Denmark
Recommended for Denmark
Denmark weather
France
Discover more about France
Recommended for France
France weather
Germany
Discover more about Germany
Recommended for Germany
Germany weather
Greece
Discover more about Greece
Recommended for Greece
Greece weather
Grenada
Discover more about Grenada
Recommended for Grenada
Grenada weather
Iceland
Discover more about Iceland
Recommended for Iceland
Iceland weather
Italy
Discover more about Italy
Recommended for Italy
Italy weather
Jamaica
Discover more about Jamaica
Recommended for Jamaica
Jamaica weather
Jersey
Recommended for Jersey
Jersey weather
Malta
Discover more about Malta
Recommended for Malta
Malta weather
Netherlands
Discover more about the Netherlands
Recommended for the Netherlands
Netherlands weather
Poland
Discover more about Poland
Recommended for Poland
Poland weather
St Lucia
Discover more about St Lucia
Recommended for St Lucia
St Lucia weather
Switzerland
Discover more about Switzerland
Recommended for Switzerland
Switzerland weather
Turkey
Discover more about Turkey
Recommended for Turkey
Turkey weather
What is the UK quarantine policy?
With the British government's 14-day quarantine for some passengers arriving in the UK now in force and the Foreign and Commonwealth Office (FCO) still advising against all but essential travel to most countries, times are very uncertain for the UK travel industry and for British holidaymakers hoping to escape to Europe this summer.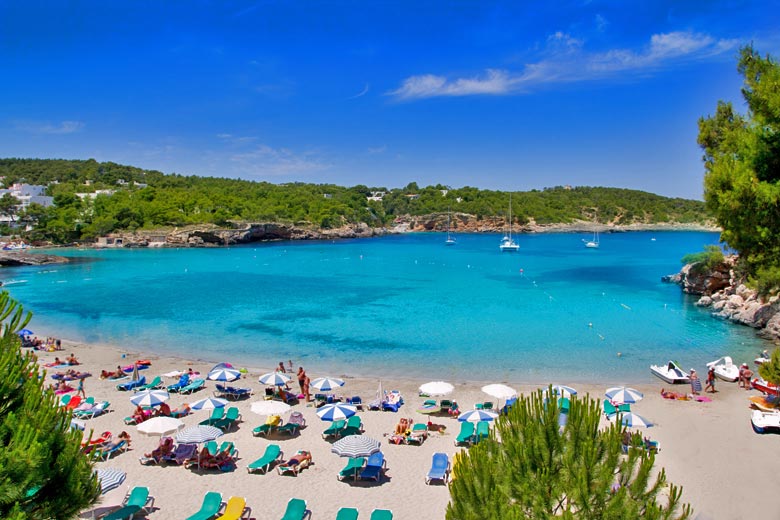 The quarantine rules, where they apply, require residents and visitors to provide details of where they can be contacted during their stay in the UK and their planned route from the airport, where they must self-isolate for 14 days.
There is a fine of up to £100 for failing to provide contact details and up to £1,000 for failing to self-isolate. Note that rules and fines differ in England, Wales, Scotland and Northern Ireland.
*affiliate links: find out how we are funded and why this helps us remain free to use.