Why Tobago is the perfect Caribbean island for nature lovers
*affiliate links: find out how we are funded and why this helps us remain free to use.
"We do everything here by the cycles of the moon, from planting trees to cutting hair, " shares Ian Wright of Corbin Local Wildlife, an independent reserve for Tobago's endemic species.
He continues, expanding on this theory and confirming my suspicion that Tobago really is a place where humans typically try to work with nature rather than against it.
After all, this small southern Caribbean island, part of the nation of Trinidad and Tobago, is renowned for its incredible bird and sea life, lush beauty and characteristically unspoilt land and seascapes.
From bird watching excursions and rainforest treks to boat trips, scuba diving and sunbathing on untouched beaches, Tobago has everything to tickle anyone with a passion for the great outdoors. Take a walk on the wild side with us as we look at what makes it the perfect island for nature lovers.
Getting to Tobago: it's easier than you might think thanks to Virgin Atlantic*, which flies weekly from London Gatwick with a brief stop in St Lucia. Flight time including this stop is around 11 hours.
Tobago: the unspoilt isle
At 26 miles long and, at its widest, 10 miles across, Tobago is but a speck on the map of the Caribbean. Thanks to its petite form and the lack of major cities or the development of huge branded hotels, Tobago retains a truly untampered-with feel - quite an achievement when you consider that tourism is the island's main source of income.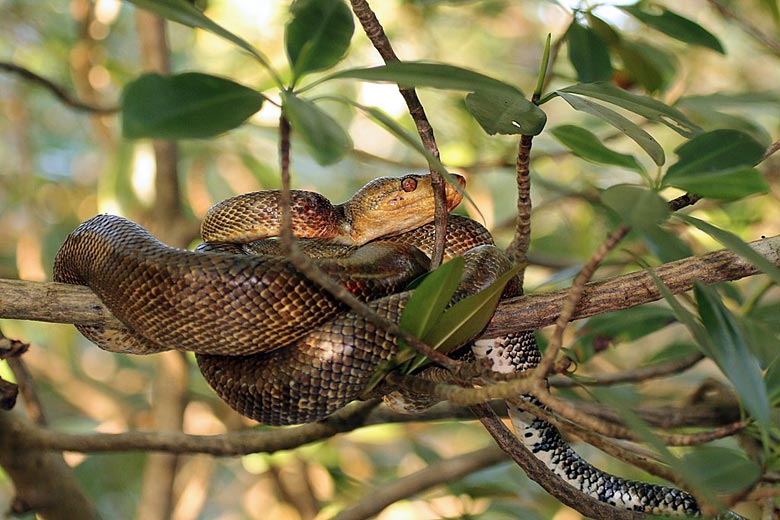 The most obvious signs can be seen bobbing in the main port of Scarborough, where the cruise ships often dwarf the island's largest town. But, even with descending day-trippers, the many sights remain uncrowded and the island delightfully easy-going.
If you're after the ultimate in five-star luxury with all the butler, spa and polished trimmings, perhaps this isn't the place for you; but if you want a genuine taste of the southern Caribbean from the friendliest and most welcoming people, then Tobago is the island for you.
Where to stay - somewhere special: Castara Retreats is a tree-top paradise with sensitively decorated self-catering rooms, an excellent restaurant, daily yoga sessions, friendly staff and easy access to the beach below - a must-stay!
Birder's paradise
Tobago is no secret to avid bird watchers who've long been flocking to the island for its dazzling array of more than 260 species, resident and migratory. And the best bit is that you don't need to disappear into the wilderness to see all of them - Tobago's birdlife is incredibly accommodating and accessible.
Brown pelicans are easily spied diving into the waters surrounding the island, while frigatebirds eternally soar in the skies above. Meanwhile, six species of hummingbird - another Tobagonian superstar - flutter around the island, five of which can be seen at the Adventure Farm & Nature Reserve.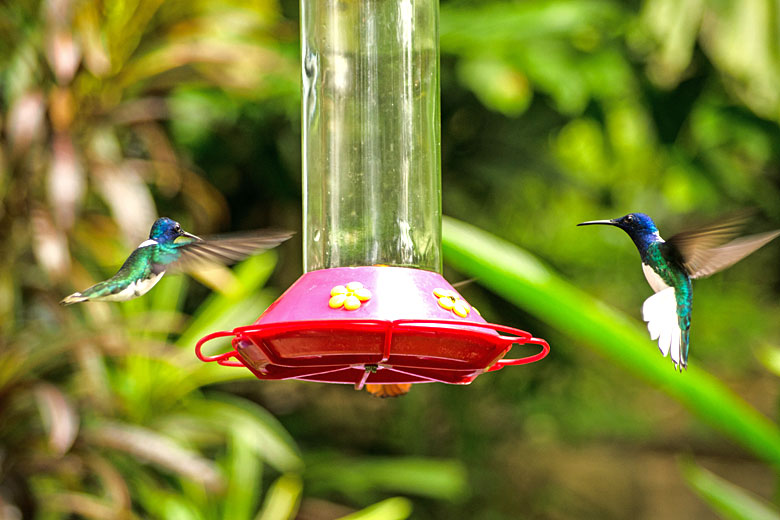 Here, sugar-water feeders attract dozens of these charming wee birds which whizz past your ears, as well as bright blue mot-mots, blue-grey tanagers, mockingbirds and woodpeckers.
Bird aficionados should consider a day trip to the tiny uninhabited isle of Little Tobago, a vital sanctuary and breeding ground for seabirds such as boobies and, from December to July, tern-like red-billed tropicbirds among others.
Where to stay - close to nature: sleep among the trees at Adventure EcoVillas within the Adventure Farm & Nature Reserve, which has two basic self-catering cottages.
Wonderful waterfalls
As a mountainous island carpeted in tropical rainforest, Tobago boasts a host of oh-so-pretty waterfalls. The most popular is the famous three-tiered Argyle Falls, which offers a refreshing plunge pool at the end of the short walk from the car park.
For something more remote, head for the equally Scottish-sounding Highland Waterfall, which is more awkward to get to but worth the hike to see Tobago's highest single drop waterfall.
Rainforest trekking
If it's wilderness you seek, however, it's not hard to find. The dense Main Ridge Forest Reserve runs like a spine down the northern half of the island.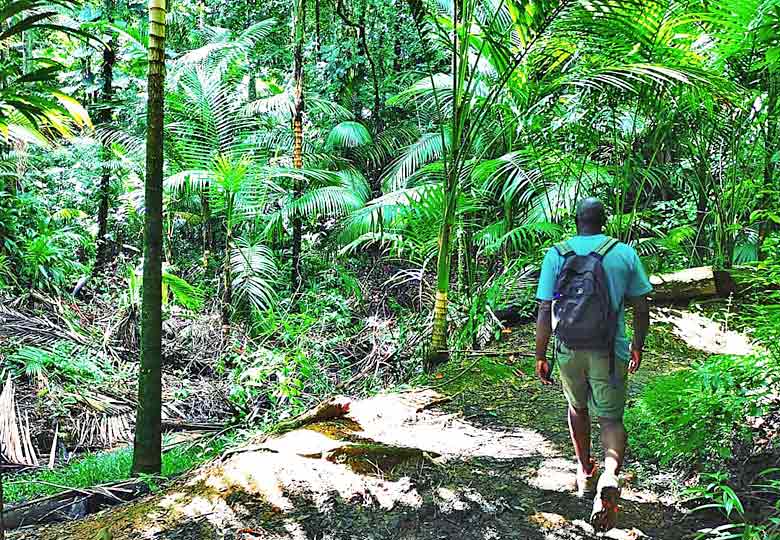 Not only is this rich tropical rainforest home to endemic species of flora and fauna but it affects the island's climate, specifically rainfall. This was noted in 1776 when parliament passed an act protecting the area, making it the oldest legally protected reserve on record.
Any time here is well spent, especially if you tackle one of the many trails with an expert guide such as William Trim of Nature To and Fro Tours. His knowledge and expertise will ensure you don't miss a sight or sound.
Beautiful beaches
As a relative sliver lapped by both the Caribbean Sea and the Atlantic Ocean, it's no great surprise that Tobago's beaches are major draws. Owing to the relative calm and warmer temperatures of the Caribbean side, you'll find the following beaches and bays located on the north of the island.
One of the great things about Tobago, unlike many other Caribbean islands, is that there are no private beaches, meaning everyone has access to the most glorious bays, you simply have to find them, which is half the fun of any holiday here.
Englishman's Bay on the north coast of the island is a wonderful example. Easy to drive to, this crescent of golden sand hemmed by palm trees is home to diving pelicans, a small souvenir shack and restaurant and, on occasion, an entrepreneurial chap selling ice creams. Don't expect any loungers, just a naked beach that's ripe for swimming, so take what you need with you.
Further up the coast still is the enchanting scoop of warm water and soft sand at Pirates Bay backed by forest and marked only by a rustic beach bar. It's roughly a twenty-minute hike or a ten-minute scoot by boat from nearby Charlotteville.
More accessible beaches can be found to the south of the island at Pigeon Point Beach - think turquoise waters, fine white sand and water sports on tap (it's the place for windsurfing) - and Store Bay - a laid-back, well-equipped beach with a marked area for swimming and a lifeguard on duty.
Rent a lounger, dine out on local fast food (such as tasty Tobagonian roti and the challenging but finger-lickin' curried crab and dumplings from Miss Sylvia's) and shop for jewellery and ornaments in the local craft market.
Other beaches to add to your itinerary include friendly Castara Beach, which hosts a bamboo-based bonfire each Thursday night, Turtle Beach, so-called for the turtles who habitually return to nest here from March to August, and Black Rock Beach in Stonehaven Bay, which is ideal for swimming in the shallows.
Finally, curvaceous Paralutiver Bay, flecked with small fishing boats, was made for snorkelling and swimming, as was Mount Irvine Bay, conveniently connected to the all-encompassing Mount Irvine Bay Resort*.
Where to stay - for wellness & relaxation: quirky Kariwak Village is close to lively Crown Point but also a peaceful world away - choose a spacious pool room, indulge in expert-led yoga classes, lime in a hammock, wander in the garden and sip a Piña Colada at this enchanting mini-resort.
Meet endangered local wildlife
As touched upon already, where wildlife flourishes, often so too do hunting and poaching. The biggest issue here is education, or a lack thereof. This is where Corbin Local Wildlife comes into the picture.
A rescue and rehabilitation centre, breeding sanctuary and wildlife reserve in one, it's a labour of love for owner Roy Corbin, a former hunter turned conservationist, and business partner Ian Wright, an English artist and environmentalist.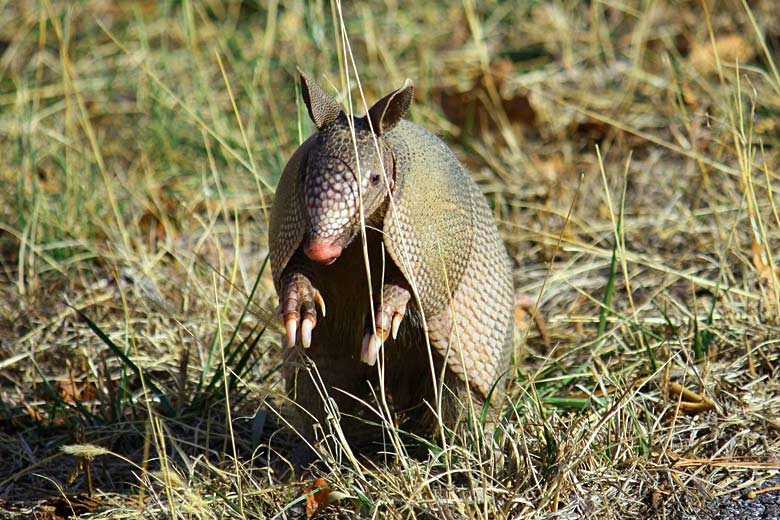 They work tirelessly to safeguard the future of Tobago's endemic species against the odds of outdated local customs, bad weather, hungry wild dogs and wily inhabitants trying to escape from their homemade enclosures.
Call by for a guided tour of the reserve to see mammals such as the critically-endangered armadillo and stunning ocelot, as well as manicou and agouti, and reptiles like boa constrictors, mango snakes, lizards and caimans, not to mention birds, butterflies and extensive native plant life.
Strike out to sea
For a spot of beach hopping and snorkelling, look no further than the crew at Waterholics. Friendly, informative and great value, you'll be whisked along the coast for a different perspective of the island with plenty of stops such as Arnos Vale Reef where you can get beneath the surface to hear crackling corals and eyeball colourful fish.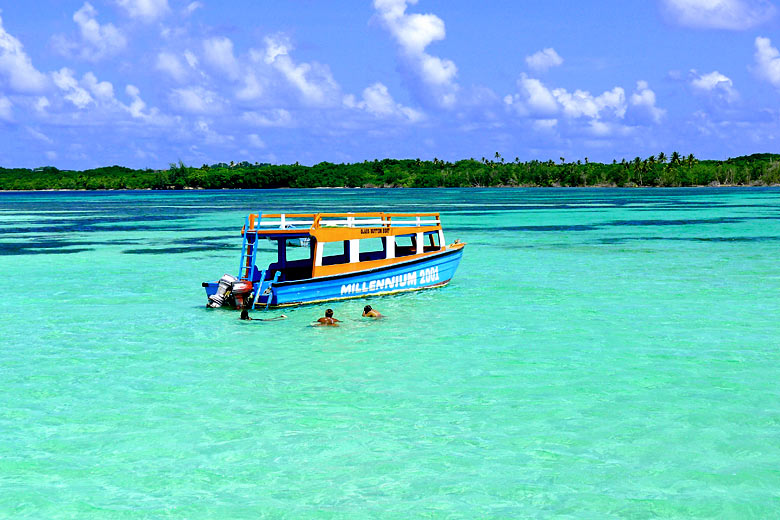 Another popular stop is Nylon Pools, a seemingly impossibly sandbank surrounded by Buccoo Reef where you can wade waist-deep in the warm, shallow sea around half a mile offshore.
A trip with Waterholics includes a lunchtime-feast of local dishes at nearby No Man's Land Beach, an uninhabited peninsula that rings the windy waters of Bon Accord Lagoon. Other options include fishing trips, dolphin watching, glass-bottom boat and SUP tours.
Turtle heaven
Both Trinidad and Tobago offer popular nesting grounds for sea turtles: the endangered green turtle and critically-endangered leatherback and hawksbill turtles. Turtles are protected here and there are strict guidelines about how to go turtle watching.
If you would like to find out more contact Save Our Seaturtles Tobago, which can help you arrange a turtle-friendly tour.
Weather in Tobago
The weather in Tobago is a little different to other Caribbean islands. Located as it is, roughly 75 miles off the coast of Venezuela in South America, it sits just south of the hurricane belt, which is a big plus for anyone planning a trip during this time.
That's not to say it's never affected (most recently and significantly Hurricane Ivan 2004) but the risk is far lower.
| | Jan | Feb | Mar | Apr | May | Jun | Jul | Aug | Sep | Oct | Nov | Dec |
| --- | --- | --- | --- | --- | --- | --- | --- | --- | --- | --- | --- | --- |
| Maximum daytime temperature °C | | | | | 31 | | | | | | | |
| Hours of sunshine (daily) | | | | | | | | | | | | |
| Days with some rainfall | 14 | 9 | 10 | | 17 | 19 | 23 | 21 | 18 | 19 | 23 | 20 |
| Sea temperature °C | | | | | | | | | | | | |
Temperature wise, Tobago only fluctuates by a few degrees throughout the year and there's a pretty consistent amount of sunshine. Heat and humidity are generally high to very high, owing to its tropical position.
The wet season typically runs from late June to early December, however, don't let that put you off going during this time: you will still see plenty of sunshine.
Also, don't forget to check out when we think is the very best time to go to experience all the wonderful sights and sounds of this vibrant, colourful Caribbean island.
Ready to go to this tropical paradise? Book your direct flights to Tobago with Virgin Atlantic or, for a great value break, check out the latest deals from Virgin Holidays.
Please note: Weather2Travel.com experienced Tobago with support from the Tobago Tourism Agency. All views expressed are those of the writer.
More about Trinidad & Tobago
Trinidad & Tobago by month
Jan Feb Mar Apr May Jun Jul Aug Sep Oct Nov Dec
Explore holidays in the sun for less
Be inspired
Get your weekly fix of holiday inspiration from some of the world's best travel writers plus save on your next trip with the latest exclusive offers
We promise not to share your details
Related posts