10 top tips for a cruise virgin
*affiliate links: find out how we are funded and why this helps us remain free to use.
Cruising is not for everyone. Maligned in some quarters, the cruise ship holiday sometimes receives bad press.
However, with the right advice, it could well be worth strapping on your sea legs and giving it a go, especially with the ever-growing variety of cruises now available. Here, then, is our valuable tried-and-tested insider's guide to first time cruising.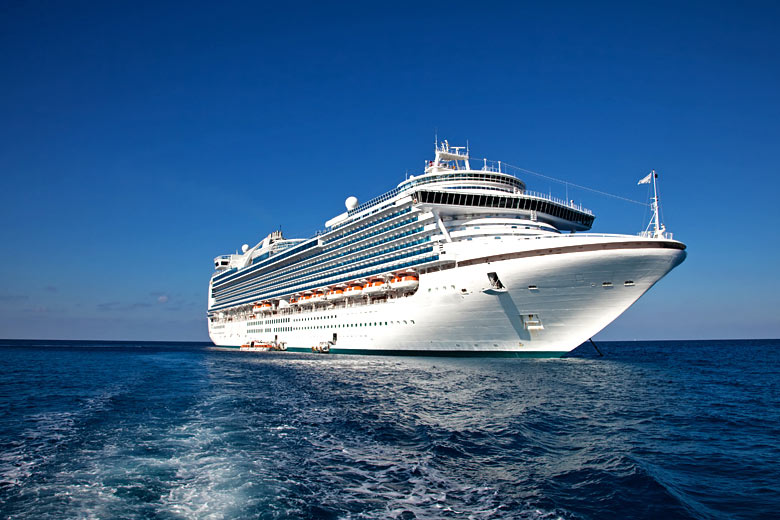 Planning a cruise? Check out the latest deals from some of our favourite cruise providers including Marella*, Fred Olsen* and brand new adults-only Virgin Voyages*.
1. Get your bearings
This is important. On a cruise ship, the layout of one deck looks much like any other and it's hard to remember where everything is. Desperate to use the loo, you will head to where you think it is and instead it will be a cupboard.
The toilet that you were convinced was here could, in fact, be anywhere and, if you really need to go, now isn't the time to start searching. Afterwards, you might try to find your way back to your family, convinced you are on the right deck. You won't be.
2. Do not go to dinner with everyone else
You'll be in the bar for pre-dinner G&T when suddenly, at a prescribed time that is felt, rather than spoken out loud, the bar will empty as everyone decides - seemingly by osmosis - that it is now time to go to the buffet restaurant.
This will be early because the onboard entertainment starts at 9 pm and everyone wants to get a good seat. But, if you fall into this trap, you'll be queuing for the restaurant and then, once inside, you will have to elbow your way to the salmon with everyone else.
Relax. Let them go. Order another G&T. Then another, as you wait for the first wave to leave. When they do, simply stroll in and help yourself to seafood in peace. Who wants to see 'The Sophistication Duo performing the songs of Slipknot' in the Lounge anyway? S'rubbish. And that brings us to...
3. The entertainment
By all means, make your way to the where the keyboard and vocalist action is, but bear in mind that the entertainment won't necessarily be 'for you'. Some ships are more up to date than others; ironically, aboard Saga's latest addition you can see Jools Holland in concert, and that's magnificent.
Elsewhere, however, comedians, musical 'duos' and variety acts are rooted in forgotten decades and can, if you're not careful, give your luxury cruise the air of a 1970s working men's club.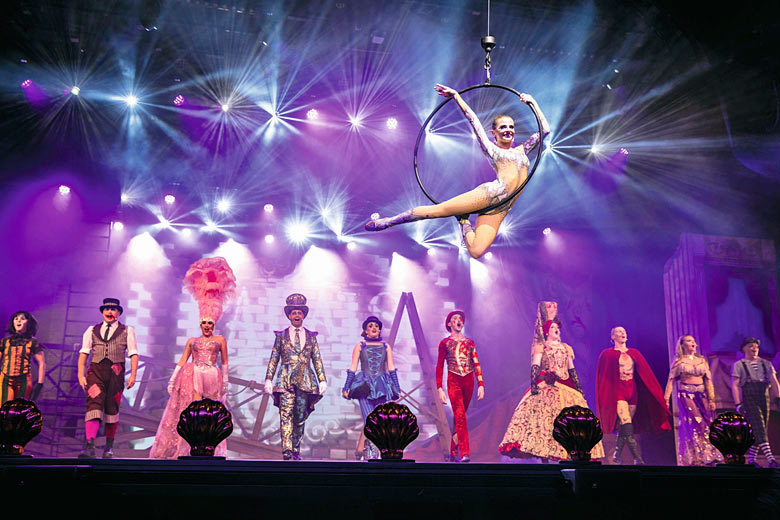 Beware acts called things like 'Demerara' or 'Shazzzam' (three zeds). Or, leave your cynicism at the door and just throw yourself into singalong-a-songs from the musicals with the rest of them.
4. Take the stairs
As alluded to in my first tip, cruise ships are big. Very big. They have many, many decks that have been deliberately designed by world-class shipbuilders to confuse and wrongfoot the unwary.
You might want to take the lift to move between your cabin deck and the one with the booze or the pool on it. Don't. Take the stairs instead. Sure, ten decks can be a long climb, but it's a workout you will be thankful for because of the abundance of food. God, the food. The food is amazing. Don't even mention the food.
5. The food
Important: pace yourself. Don't go rushing at the buffet (or the a la carte menu in the speciality restaurants) like a child in a sweet shop on the first night. Give it some space, as you would any new relationship. Tiptoe around each other, find out what you like and don't like and establish some mutual respect.
What I'm saying is 'don't do everything on your first date'. Yes, it all looks delicious. Yes, you could stack your plate. Yes, you could gorge on stuff that simply doesn't go together in any other circumstances.
"Mmm. I'll just have some of this pickled herring with the coq au vin. If I put them on opposite sides of the plate and separate them with a wall of rice and, er, stilton, then they won't touch each other and it'll be fine." Trust me, they will touch in your tummy and you will regret it.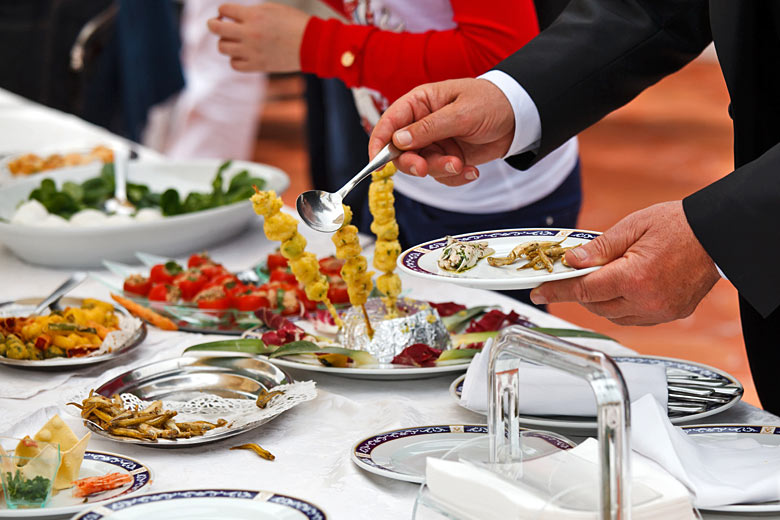 Slow down. Don't cross the food streams. Later that night, when you wake midst the rolling of a choppy sea, your insides will thank me.
Dipping your toe into cruising? Give our bespoke cruise finder a whirl to search through all of our cruise partner deals by location, date and duration.
6. Do not use the treadmill at sea
Your cruise ship is trying to compete with top hotels so there is probably a 'Fitness Centre' aboard. This is fine in theory, but in practice, you would do well to remember that ships move up and down and side to side, while running machines move front to back, often at speed. This combination simply doesn't work. Take it from someone with a twisted ankle.
7. Do not dry clothes on the balcony
If you're more used to more 'static' holiday hotels that do not spend days at sea, you may think nothing of drying wet clothes on your balcony. It may sound obvious, but don't do that on a cruise.
As the ship forges forward, the wind will pluck your pants from their spot and either deposit them in the face of someone enjoying a drink on their balcony or throw them into the sea where your pants will become part of the pollution problem.
The next time you see them might be on an episode of Blue Planet with David Attenborough tutting at you. And nobody wants that.
8. Learn the lingo
If you want to blend in make sure you call the front, back and sides of the ship by their nautical names. The front is the 'bow', the back is the 'stern', left is 'port' and the right is 'starboard'.
Saying land words at sea is the fastest way to stand out as a novice, and experienced cruise people will glance up from their Clive Cussler novels and stare disapprovingly at you.
9. Observe the dress code
Gentlemen, if it says 'long trousers' it means long trousers, no matter how smart you think your shorts are. Ladies, your poolside sarong isn't going to cut it after 6 pm. I failed to get the memo and though my pink, slim-cut shorts would pass muster in any other smart/casual situation, the maître d' of one of the speciality restaurants was having no truck with it.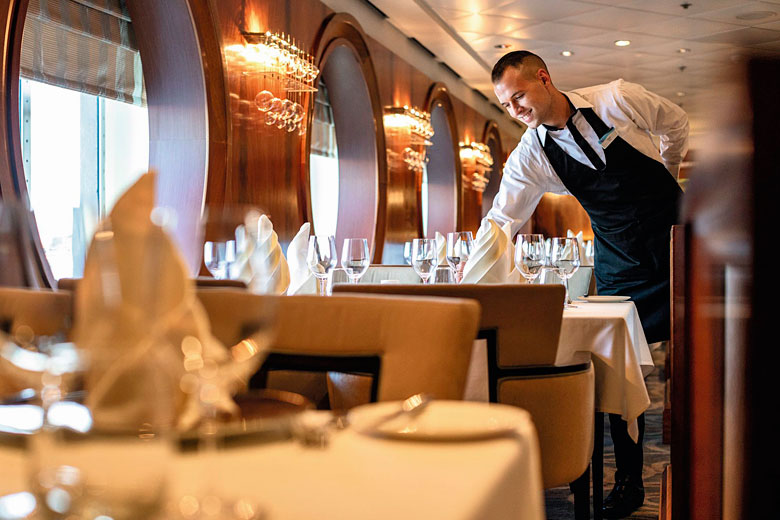 Also, 'Formal Night' means black tie or lounge suit. And they are DEADLY serious about that. So pack dress shoes next to your flip flops.
10. Choose the correct excursion
Research this carefully, or you could end up trapped on a coach for the whole day with people who just want to look at a statue. Excursions into each port en-route are part and parcel of cruise life, but don't stab a pin into the options and think 'that'll do'.
If you want a Champagne lunch in the hills above Lisbon, then fine, but if you like Champagne lunches and would also like to visit a 16th-century defence tower then that's not going to happen. You have limited time off the ship. Use it wisely.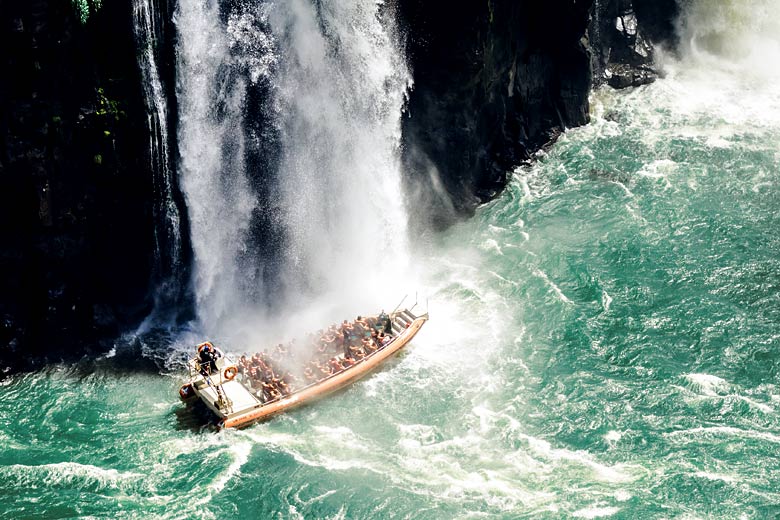 Ready to become a cruise master? Browse the very latest promotions on cruise itineraries with current online Marella Cruises deals, Fred Olsen special offers and savings from sassy Virgin Voyages. You can also visit our cruise section for even more online discounts form leading cruise providers.
Explore holidays in the sun for less
Be inspired
Get your weekly fix of holiday inspiration from some of the world's best travel writers plus save on your next trip with the latest exclusive offers
We promise not to share your details
Related posts