Why you need to visit Costa de la Luz
*affiliate links: find out how we are funded and why this helps us remain free to use.
Everyone's heard of Spain's wildly popular Costa del Sol and its famed Costa Blanca, but what about the Costa de la Luz*?
Unlike the majority of Spain's resort regions, the coastline west of the Costa del Sol, which sweeps all the way onto the Portuguese border, lies not on the Mediterranean Sea but on the grander, more dramatic Atlantic Ocean.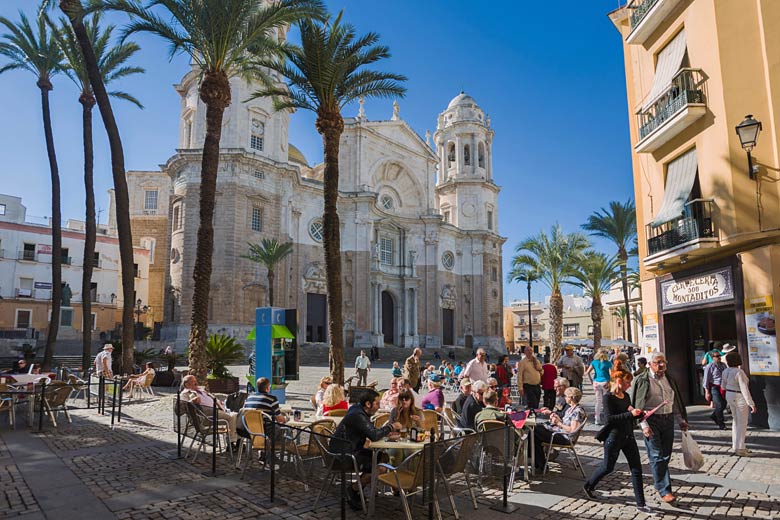 Everything here seems bigger, brighter. The Costa de la Luz also reclines in a corner of Spain where the legacy of the Moors remains intoxicatingly alive and it is also home to Europe's oldest city. Then, of course, there are those much-loved global food icons of sherry and tapas, which hail from this region.
Getting to Costa de la Luz: discover the many great value breaks to the Spanish coast with First Choice*, which departs year-round from across the UK.
Wonderful watersports
As the Costa de la Luz lies on the Atlantic littoral rather than the Mediterranean, it benefits from better conditions for adrenaline-pumping watersports like surfing, windsurfing and kitesurfing.
Surf devotees head here not just from other parts of Spain, but from all over the world. You can still, of course, mess about on a lilo, pedalo or kayak, with jet skis and water skiing on hand too. If you love getting wet you will be at home in this buzzing aquatic playground.
Beautiful beaches
Think Spain, think holidays, and beaches inevitably spring to mind. Handily, the Costa de la Luz sports a rich necklace of sandy stretches where you can unfurl your towel, or bash off into the surf enjoying those watersports.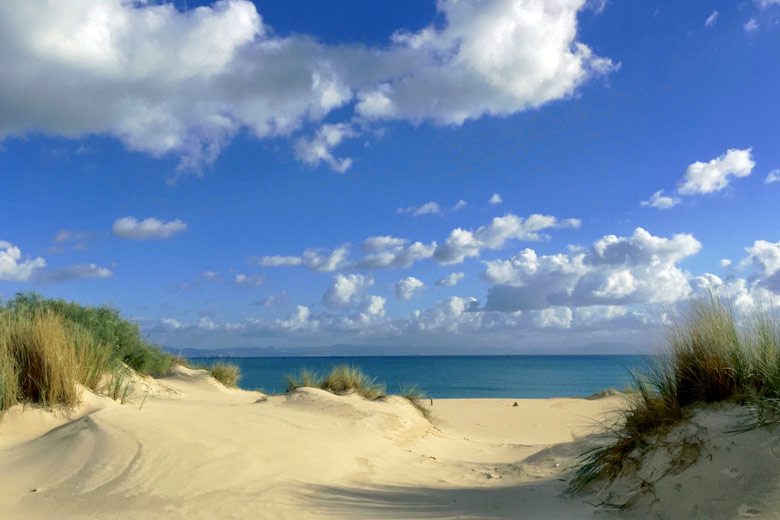 Rompidillo near the town of Rota, for example, is ideal for windsurfing - it boasts great sunsets too. Kitesurfers should haul their gear to the beaches around Tarifa, with Playa Valdevaqueros a highlight.
Barrosa is good for families with 6 km of clean sands and plenty of facilities on hand. One of my favourite all-rounders is El Palmar, near to Vejer de la Frontera. This white sand oasis attracts families looking to play away the day as much as it does beach bummers seeking to relax in its waterfront bars. Live DJs spice things up as night falls.
Year-round sunshine
The 'Coast of Light' really lives up to its name in this department. In summer, days are long, the mercury soars towards 30°C and rain rarely falls on the plain.
Spring and autumn also see lovely sunny days with cooler temperatures and fewer visitors making them both great times to visit. Even in January, you're still looking at six hours of solid sunshine a day and temperatures can eke up towards 20°C.
Huge history
It's all here: from the well-preserved Roman city of Baelo Claudia, through to Rabida Monastery in Palos de la Frontera, where the famed explorer Christopher Columbus tried to drum up support for his epic voyage in search of the New World.
Brits feeling in a celebratory mood can check out the site of the Battle of Trafalgar off Cape Trafalgar, where Lord Nelson famously routed the locals and their French allies in 1805.
The influence of the North African Moors ripples through the Costa de la Luz too; a legacy of the centuries when the Christian Spanish and Islamic Moors battled for control of southern Spain.
The Oldest City in Europe
Continuing on the historical theme, Cadiz is said to be the oldest continually inhabited city in the whole of Europe. It feels like it, strolling through the narrow streets of an old town alive with Christian and Moorish architectural and cultural influences.
The ocean is never far away in a city whose legacies and ghosts swirl tantalisingly around on the salty Atlantic breezes. Highlights include the imposing waterfront Castle of St Sebastian, which once warded off all potential invaders and the vaulting Tavira Tower. Climb the latter and, from a height of 45m, you can enjoy a sweeping view of this most beguiling of cities.
Treat yourself to terrific tapas
Every city, town and resort in the region sports a tempting array of tapas bars. The tradition grew up here in Andalusia when bars were judged on the nibbles they left on the saucers placed on top of glasses to keep flies out of drinks.
Head inland for the real home of tapas in Seville, where you will find tapas bars laden with swinging legs of ham, old school oases that have been open since before the First Fleet set sail for Australia. They thrive alongside a new wave of tapas bars that offer more creative cuisine.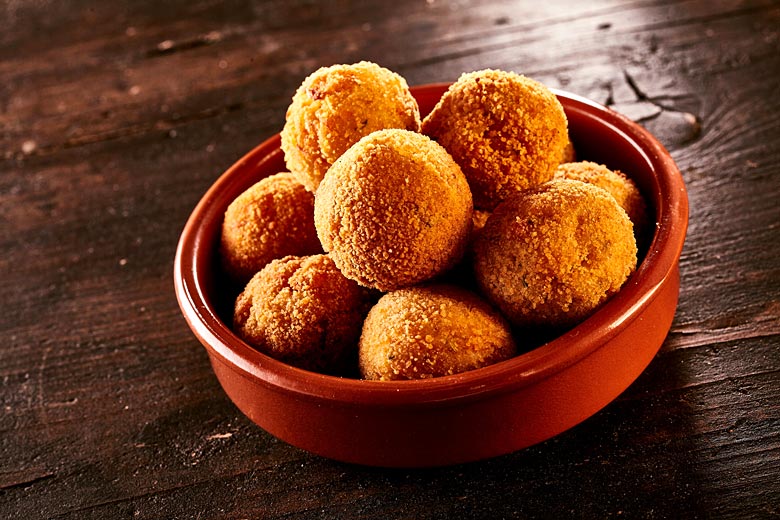 Sherry galore
It's inland again - most of the resorts offer day trips or you can go it alone - to discover the delights of Jerez. The city of Jerez is more familiar when translated into English as 'sherry'.
This is where the renowned fortified wine hails from. You can visit a number of the sherry bodegas, which are wonderfully atmospheric places to sample the various sherries. Simple sherry will never be the same again afterwards.
There really is a sherry for all tastes and times, whether you are looking for an ice-cold, crisp wine as an aperitif or a richer sherry as a cosy digestif.
Wonderful wildlife
There may be a multitude of well-equipped resorts and cities, but the Costa de la Luz and its hinterland are also alive with a string of established nature reserves, national parks and protected wetlands where you will find myriad flora and fauna.
Highlights on land include the Iberian lynx and wild boar, which are both spectacular when viewed in the wild. In the skies above, look out for elegant pink flamingos and the soaring Spanish imperial eagle.
Head out on a boat and in the water it's all about the dolphins and the occasional whale. The UNESCO World Heritage-listed Doñana National Park is a great place to start with more than 300 bird species alone.
One of the beauties of the Costa de la Luz is that you can return from Spain with tales of seeing lynxes, eagles and whales alongside sipping sherry, surfing and devouring tasty tapas all enjoyed under glorious sunshine.
Weather in Costa de la Luz
The above shows the weather in Cadiz. Find out more about the weather in Costa de la Luz and see when we think is the best time to go.
Ready to discover Costa de la Luz? Check out the latest deals on all-inclusive breaks from First Choice.
More about the Costa de la Luz
Jan Feb Mar Apr May Jun Jul Aug Sep Oct Nov Dec
Explore holidays in the sun for less
Be inspired
Get your weekly fix of holiday inspiration from some of the world's best travel writers plus save on your next trip with the latest exclusive offers
We promise not to share your details
Related posts