Four exciting things to do on the Garden Route, South Africa
South Africa's Garden Route is synonymous with outstanding scenery, dramatic landscapes, vineyards, forests, wildlife, coastal roads and more. It's a beautiful stretch with rich, diverse countryside full of attractions, as well as some truly unusual activities. If you're planning a holiday to South Africa, and like the idea of a road trip in this famous region, we have four exceptionally exciting things to do on the Garden Route to make sure your break is unforgettable.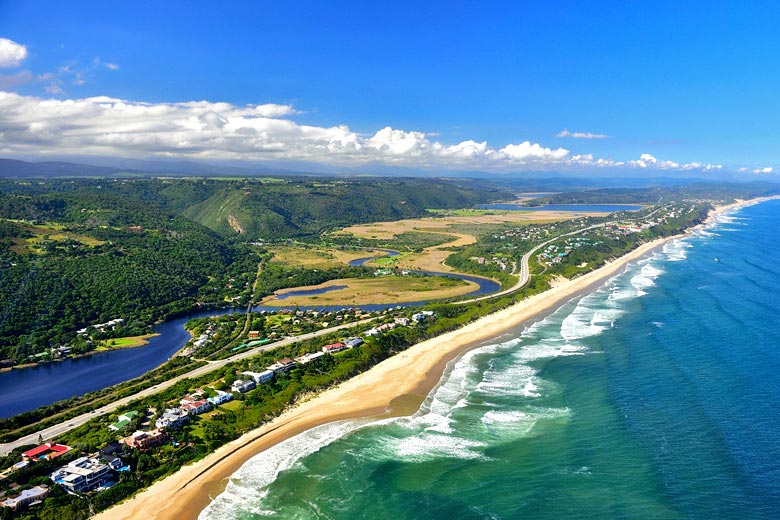 Four exciting things to do on the Garden Route, South Africa
Starting at level one, see if you can work your way through this adrenaline-fuelled list of things to do on the Garden Route. From meeting animals and riding prehistoric birds to crawling through limestone caverns and jumping off bridges, which of these could you tackle?
Level one: Meet the elephant's closest living relative
One of the easiest yet most unusual things to do on the Garden Route is spot an animal which is native to South Africa - the dassie. It may sound highly dangerous to get up close to animals which are the closest living relative of the elephant on planet earth, but fear not for these funny, furry little creatures actually look like guinea pigs and their name means 'little badger' from the Afrikaans dasje.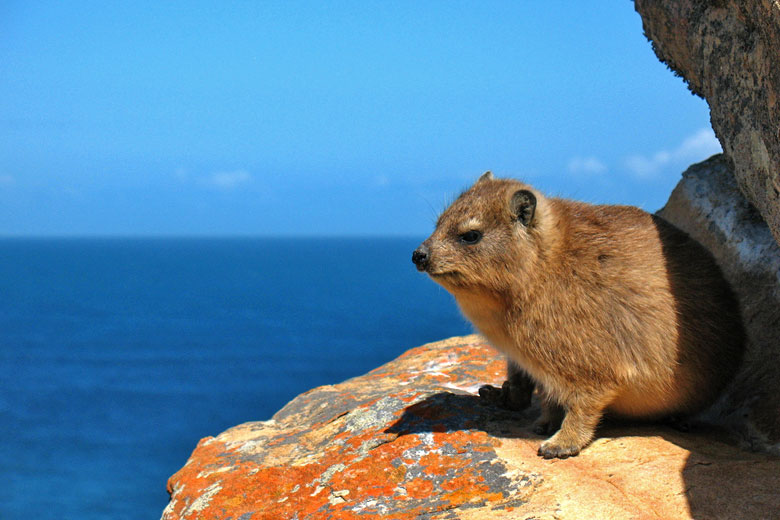 Also known as Rock Hyrax or Procavia Capensis they are most often spotted by tourists in Tsitsikamma National Park, a protected coastal area of indigenous forest between Knysna and Port Elizabeth, and they're easy to seek out: with their poor internal temperature control, dassies tend to lie on rocks in the sun to warm up their bodies making them the perfect photographic subjects that won't bite. Please note, you will need to pay to enter this and all other South African National Parks, with prices starting from around £10 per person, per day.
Level two: Ride an ostrich at Cango Ostrich Farm
At Cango Ostrich Farm you can learn a lot about these huge birds, which you'll see throughout the region, including how they survive and breed. You'll also get the chance to hand feed the friendliest ostriches on the farm, and be surprised at just how strong ostrich eggs are as you're invited to stand on them with all your weight. Lighter (and braver) members of the group can watch carefully as the experts demonstrate how to ride ostriches before you get the chance to pilot the birds yourself, though it's quite a challenge to avoid taking a tumble!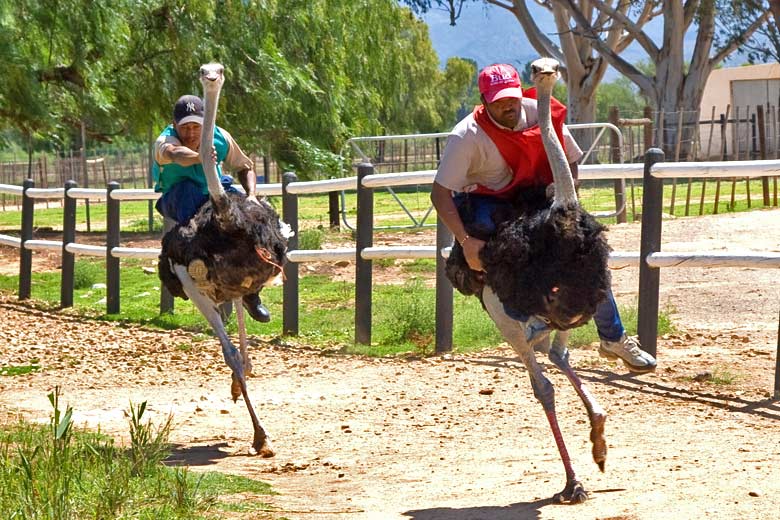 In the curio shop you can pick up some useful as well as unusual souvenirs and gifts in the shape of ostrich feather dusters and cuddly toys, which won't peck at you like the real thing. Guided tours of the ostrich farm, including a chance to ride the birds and test the strength of the egg shells by standing on them, cost around £4 for adults and £2.50 for children.
Level three: Crawl through the Cango Caves
Go for the ultimate underground African adventure by exploring the Klein Karoo's Cango Caves, a collection of limestone formations, near the town of Oudtshoorn at the foothills of the Swartberg Mountains. There are around 4km of subterranean tunnels here, although only about a kilometre can be accessed by the public. You can only enter the caves with an experienced guide, so there's no chance of getting lost.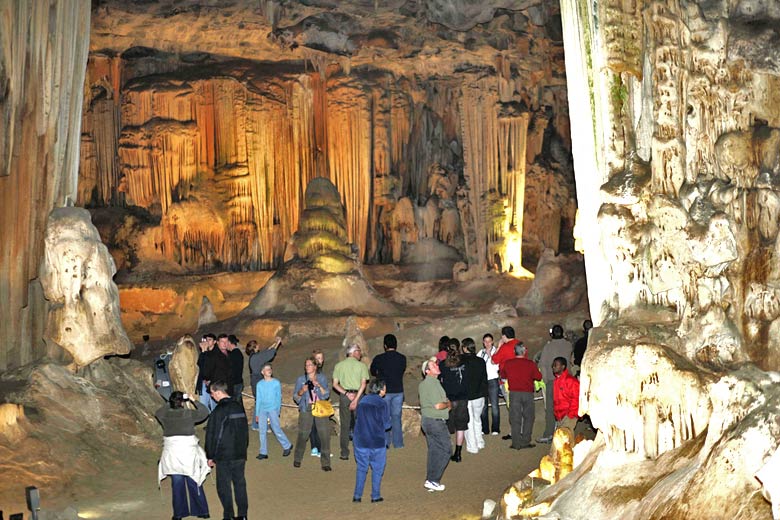 Claustrophobes however, need not apply as the smallest passage is just 27cm high (yes, really). You can take one of two tours which are conducted daily, either a standard hour long exploration called the Heritage Tour, which departs every hour on the hour from 9am until 4 pm or an extended journey to the smaller and deeper recesses on the Adventure Tour, which leaves on the half hour until 3.30pm. Given it's popularity, you have to book your tour in advance; prices start from around £4 for adults and £2.50 for children.
Level four: Jump off the world's highest bungy bridge
Bloukrans Bridge Bungy, right in the heart of the Garden Route, is the world's highest commercial bungy bridge and the location for the world records for the most bungy jumps in an hour at 19, and a staggering 107 in 24 hours. Driving along the highway it's hard to believe that people are actually launching themselves off this 709 ft high bridge over Bloukrans River but they are come rain or shine, even on Christmas Day, so there's no excuse.
Bungy jumps start at around £37 per person. Alternatively, if you're too scared to give it a try (and who can blame you), you can walk across the bridge for about £5, or just hang around and watch those who have the guts to jump for free. Brave bungy jumpers in the past have included Prince Harry and Jack Osbourne, so if you're really looking for unusual things to do on the Garden Route, you've come to the right place.
Think you could handle these adrenaline pumping activities on the Garden Route on a holiday to South Africa? For cheap flights to South Africa, check out the latest sale offers from British Airways, while ebookers have a number of deals on holidays and hotels.
Get FREE travel offers
Sign up to receive the latest deals and exclusive discounts on holidays, flights, hotels and more, plus inspiration on where to go when
We promise not to share your details
Related posts