10 reasons to visit Beijing, China
Check the latest travel advice and current Covid-19 rules and restrictions by country.
Visitors to China's beautiful capital are rocketing. A city filled with sprawling UNESCO sites, maze-like hutongs and fantastic culinary offerings, Beijing is a fantastic, fragrant assault on the senses - and a great starting point for explorations of China.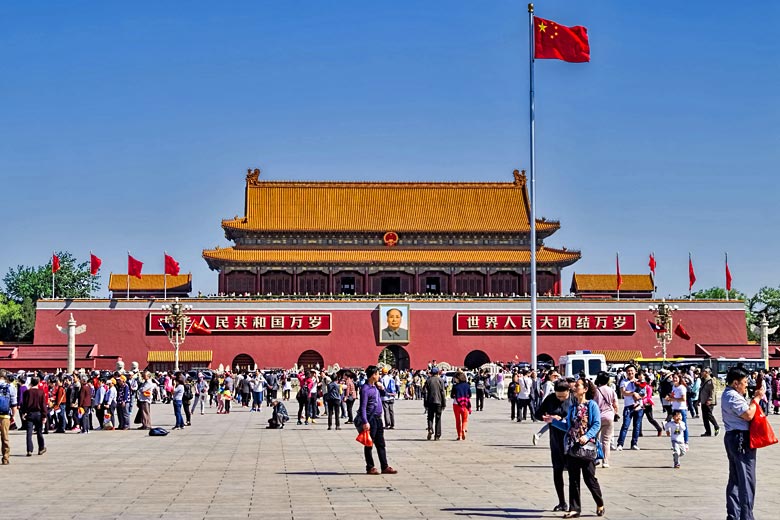 You might be surprised to learn that you can now book holidays to China with TUI*, with tours departing from London Heathrow. If you're still looking for an excuse to get going, here are 11 reasons to love this beautiful city.
1. The Central Axis of Beijing
Short on time? Burn off your lemon chicken-related indulgences and tackle the Central Axis of Beijing, the best-preserved section of the old town.
The 7.8-kilometre stretch, which starts at the Yongding Gate and finishes at the Bell Tower, includes the Zhengyang Gate, Tiananmen Square, the Forbidden City and the Jingshan Hill.
2. The street food
Whether it's bright yellow wandouhuang (pea cake), the steamy stodginess of aiwowo (rice balls) or breakfasts of doufunao (jellied bean curd), Beijing's street food is deliciously diverse.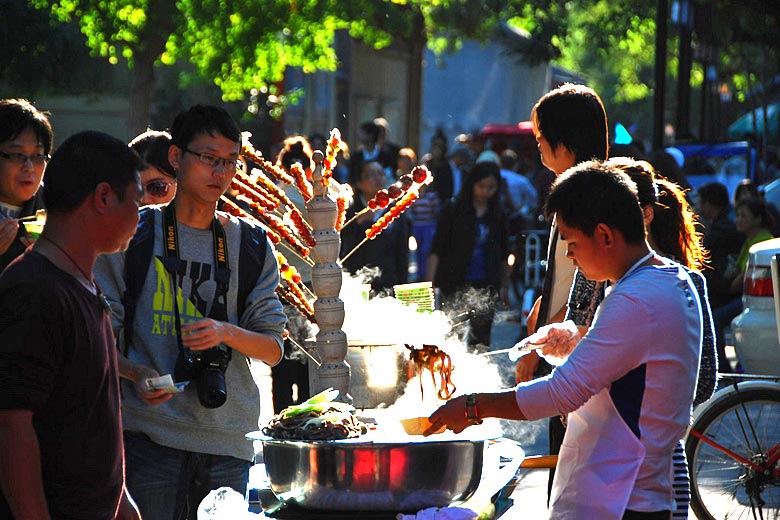 Head to the area around the historic Niujie Mosque; this neighbourhood is home to over 20 ethnic groups and you'll find a wide range of street food stalls serving everything from Chinese pastries to Middle Eastern fare.
Fucheng Road in the Haidian District is known for its high end seafood restaurants and Dongcheng District's Wangfujing Street is famous for traditional delicacies.
3. The Hutongs
No visit to Beijing is complete without a wander along the city's ancient passageways. Some of the most famous examples include Nanluogu Alley, which dates back to 1271, the Chaodou Hutong, once the home of a Qing Dynasty general, and Qinlao Hutong, which is surrounded by beautiful gardens and courtyards.
4. The contrasts between old and new
In recent years, China's capital has been threatening to steal Shanghai's crown as the country's most modern city, but reminders of Beijing's fascinating past are everywhere.
There's a wonderful mix of old and new, from Tai Chi and board games in the city's parks to skyscrapers and the super-fast bullet trains - Beijing isn't standing still yet its traditions and links with the past are tangible.
5. The acrobatics
This is certainly one to file under "don't try this at home." Beijing's acrobats are some of the best in the world, and the city's acrobatic shows are legendary.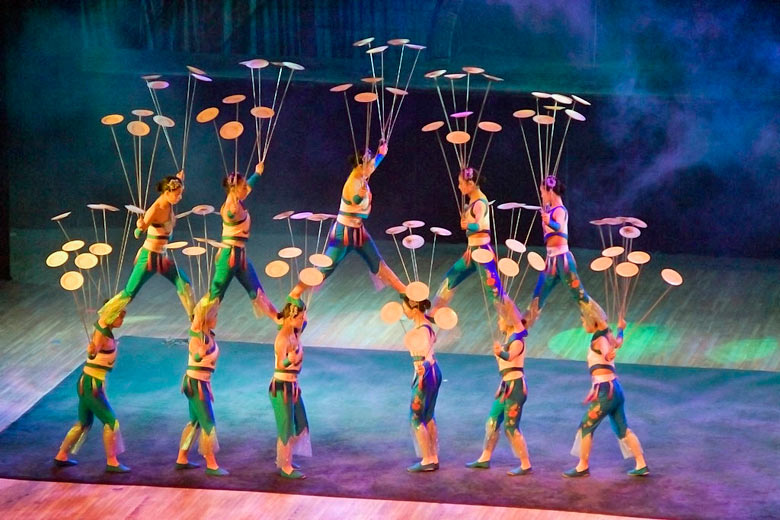 The Chaoyang Theatre Acrobatic Show is the most famous - expect an army of acrobats back-flipping off giant hamster wheels, balancing (with one hand) on gravity-defying chair towers and clambering aboard motorbikes (eight, to be precise) before performing loop-the-loops inside a small metal globe.
Equally impressive is the Peking Opera, which dates back to the eighteenth century.
6. The Great Wall of China
An obvious but unmissable stop-off, the Great Wall is easy to reach from Beijing. The best-preserved sections, such as Badaling and recently-renovated Juyongguan, Jinshanling and Simatai, are a 90-minute drive from downtown Beijing.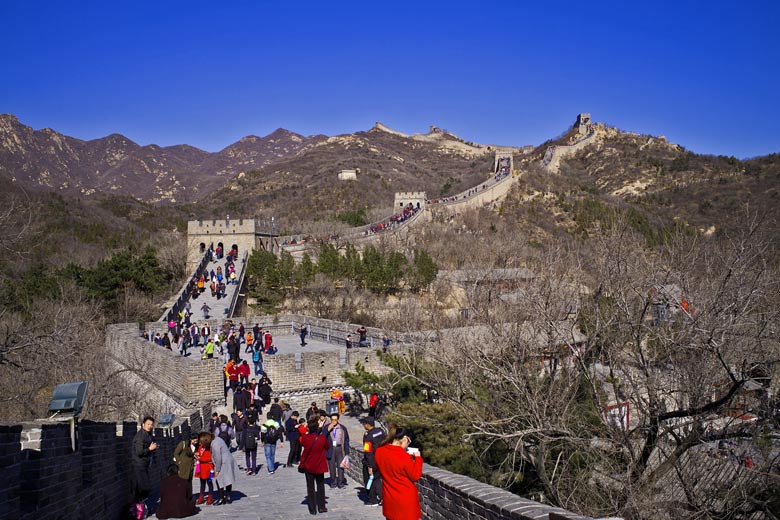 Badaling is one of the most easily-accessible stretches, although it's prone to crowds on national holidays - only the brave visit on Chinese National Day, on October 1st. Jinshanling and Simatai are less crowded and easily accessible, thanks to recently constructed cable cars.
7. The World Heritage sites
Beijing is a city packed with UNESCO World Heritage sites. The Forbidden City, a sprawling palace complex which dates back to the 14th century, is the most famous example, but we also recommend checking out the Summer Palace, the Temple of Heaven, the Ming Tombs and the Sacred Way.
A lesser-known site is the Peking Man Site at Zhoukoudian, a hour's drive from Beijing. In 1921, Swedish geologist J. G. Andersson discovered human ancestor remains here dating back several hundred thousand years. After his visit 100,000 objects were unearthed, including stone tools, burnt bones and fossilised grains.
8. The tech
Beijing is one of the world's most technologically advanced cities, meaning it's also one of the easiest to explore. Apps like WeChat and Alipay will take care of the vast majority of everyday tasks, and many of the city's largest retailers now use robot vehicles to deliver customers' goods.
Oh, and it's also one of the safest cities in Asia. Even the police are hi-tech - earlier this year, officers started trials of smart glasses, which use facial recognition technology to help track down troublemakers listed on their database.
9. The great public transport
There's a fantastic bike share system, and the city's already-extensive metro network (download the helpful Metroman app to find your way around) will have an additional 12 lines by 2021.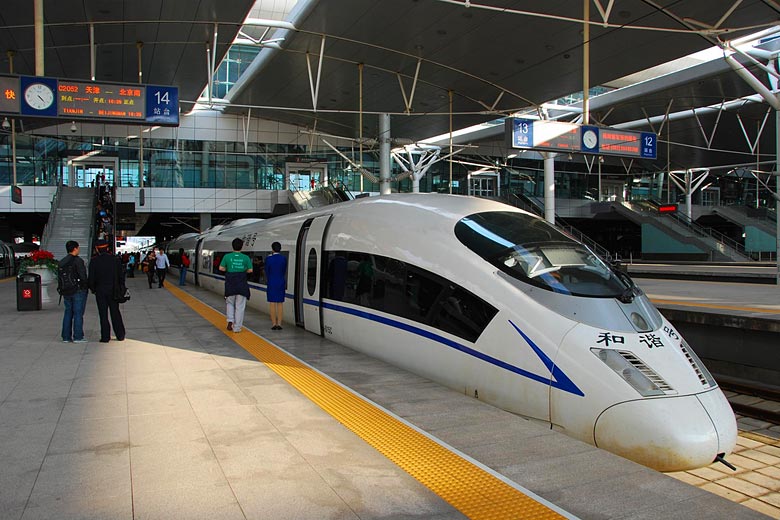 Heading further afield? Destinations several thousands of miles away (including Kunming, Xi'an and Shanghai) can be reached within one day, thanks to the fleet of high speed bullet trains.
10. The teahouses
Your mug of Tetley will look depressingly plain after a visit to one of Beijing's teahouses. In China's capital, they're not just places to get a caffeine fix - they're venues for magic shows, opera performances and traditional comedy routines.
One of our favourites is Lao She Teahouse, named after a famous theatre - hence the regular opera and acrobatic performances.
We also love the Liu Xian Guan Teahouse, which hit the headlines when former US Vice President Joe Biden visited in 2013. It's also one of the most beautiful, thanks to the collection of jade ornaments and traditional clay teapots.
Wondering when to visit China's capital? We've come to the rescue with our Beijing weather guide, which also shows you the best time to visit the city for the ultimate exploring conditions. Find out the new tours offered by TUI for summer 2022/2023.
More about Beijing
Jan Feb Mar Apr May Jun Jul Aug Sep Oct Nov Dec
Be inspired
Get your weekly fix of holiday inspiration from some of the world's best travel writers plus save on your next trip with the latest exclusive offers
We promise not to share your details
Related posts
*affiliate links: find out how we are funded and why this helps us remain free to use.