Top spots for stargazing in Fuerteventura
*affiliate links: find out how we are funded and why this helps us remain free to use.
When was the last time you looked up at the night sky and saw the Plough with your naked eyes? Do you remember viewing the Pole Star through anything but a GoTo telescope?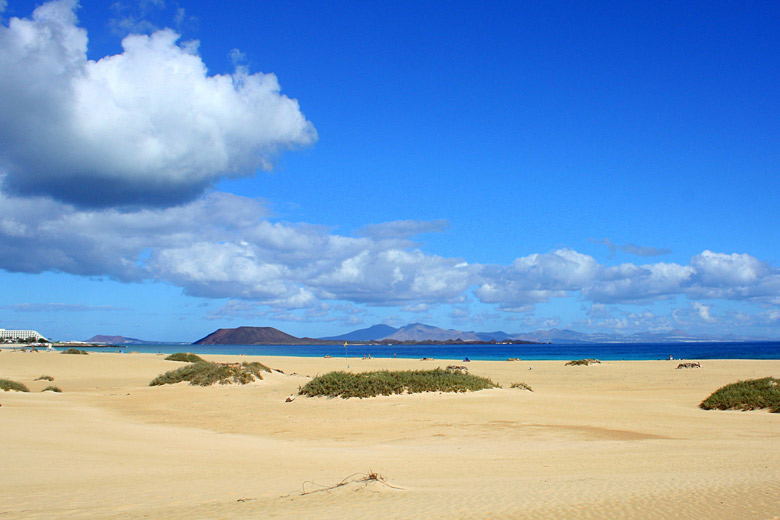 Holidays to Fuerteventura: getting to this striking Canary Island is easy with holidays for every budget from TUI*.
In these days of light-polluted skies, amateur, equipment-free astronomy is on the wane; especially in the big cities, but have no fear! Matthew Hirtes, resident-expert on the Canary Islands, shares his tips for getting out and about under the night sky to try stargazing in Fuerteventura.
Top spots to plant your telescope
Fuerteventura's night sky was recently designated the third Starlight Reserve in the Canaries - the fact that there are more goats than people on the island doesn't appear to be entirely unrelated.
The concept of a Starlight Reserve is a UNESCO one, which ties in with its commitment to astronomy and world heritage. It dates back to 2009 when the Starlight Foundation was created, following the inaugural International Starlight Conference.
La Palma was the first of the Canary Islands to be recognised as a Starlight Reserve, back in April 2012. Whilst October 2013 saw Tenerife's Teide National Park achieve Starlight Reserve status, and Fuerteventura made it a hat-trick for the Canary Islands by receiving the same title in 2015.
Unlike on Tenerife, say, you can take your pick of where you want to observe the night sky from on Fuerteventura. Corralejo may be one of the island's major resorts but it's also home to the Corralejo Nature Reserve, whose oasis of calm and tranquillity make it quite the perfect location for stargazers.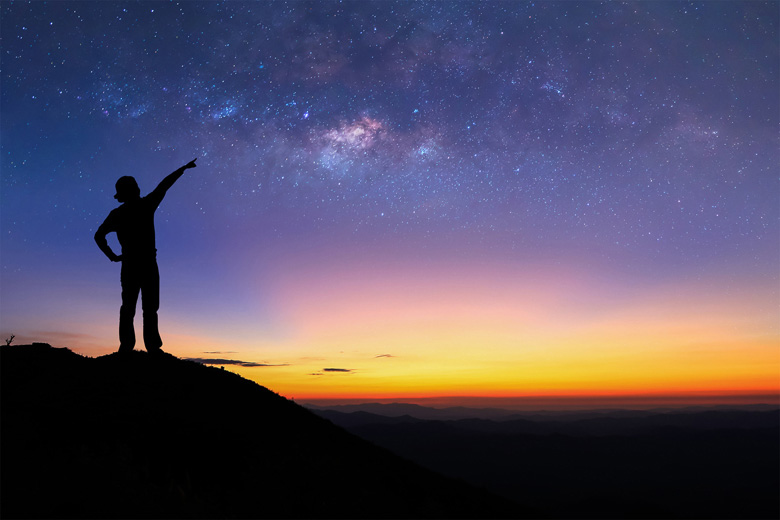 If you're a total amateur, you might want to be guided by professionals, such as Stars by Night who offer different packages. Straight up stargazing is on a Monday night, while you can book to enjoy an evening of Astronomy & Gastronomy on Thursdays.
Where to go in the north
If it's DIY stargazing you're after, there are some spots you should head out to. These include the Morro Velosa viewpoint. By day, this 669m-high Mirador offers fantastic vistas of the dunes of Corralejo and all the way over to the neighbouring island of Lanzarote from its vantage point atop Tegú mountain.
By night, especially in the summer months, you'll be able to make out some new stars along with some old favourites. Looking northwest (remember to pack a compass), you'll see what looks like a giant W.
That's the Cassiopeia constellation, one of the northern hemisphere's most famous. Halfway between Cassiopeia and Cepheus are the babies of the night sky, the M52 group which resemble a mountain of stars.
Where to go in the middle of the island
Located next to the old capital of Betancuria in the island's mid-west, the Mirador de Morro Velosa takes just under 50 minutes from Corralejo by car along the FV-101. Windy during the day, it gets even nippier at night, so bring warm clothes with you.
Travelling along the FV-101 will also bring you to the observatory at Tefía in the middle of Fuerteventura. It's a mere half-hour drive from Corralejo.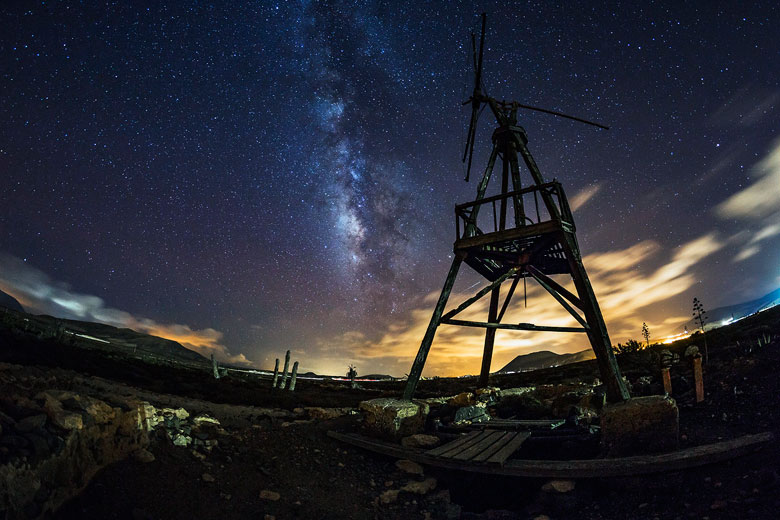 The best time to visit for stargazing in Fuerteventura is January through to March, during winter before spring kicks in. If you look south, you'll be treated to a view of the night sky's brightest stars, such as Sirius of the Canis Major Constellation and Canopus of the Carina Constellation. Looking down over this pretty pair is the cathedral-shaped Orion constellation.
Where to go in the south
There are stargazing spots in the south of Fuerteventura too, such as Pájara Mirador de Sicasumbre, located 300 metres above sea level. This is a relatively new installation that's very visitor friendly, with clear signs to help tourists identify the constellations better.
Looking for a little luxury? For a holiday with all of the stylish, gourmet trimmings, check out the latest offers from TUI BLUE*, which operates two modern hotels - TUI BLUE Riu Calypso* and TUI BLUE Royal Palm Resort* - in Jandia.
The best season to see stars here is in spring, where, in a common moment of clarity, you'll be treated to the sight of Spica. This is the main star of the Virgo constellation. Nearby, the Bootes constellation dominates the night skyline, and don't forget the Corvus constellation, shining bright like a diamond in shape as well as intensity.
The Canary Islands are also known as the Fortunate Isles - it's the sort of place you could imagine Dr Brian Cox comes to enjoy a busman's holiday, especially because of their latitude. Sitting at 28.33°, Fuerteventura is in a prime position to enjoy the constellations of the northern hemisphere putting on their evening shows.
If you're disinclined to leave the comfort of your resort, you could still be treated to a shooting-star display. On Fuerteventura, a nocturnal stroll can be so rewarding. Leave the neon lights to the (in)famous resorts of Gran Canaria and Tenerife: on Fuerteventura, your nightlife's free - just look up to see the universe's biggest stars.
Weather in Fuerteventura
| | Jan | Feb | Mar | Apr | May | Jun | Jul | Aug | Sep | Oct | Nov | Dec |
| --- | --- | --- | --- | --- | --- | --- | --- | --- | --- | --- | --- | --- |
| Maximum daytime temperature °C | | | | | | 24 | 26 | 27 | 27 | 25 | | |
| Hours of sunshine (daily) | | | | 8 | | | | | | | | 6 |
| Days with some rainfall | 4 | | | 2 | 1 | | | | 1 | 2 | | 4 |
| Sea temperature °C | | | | | | | | | | | | |
Just like the wider Canary Islands, Fuerteventura is blessed with ample sunshine all year-round. We've shown the weather in Corralejo above but you can find out more in our guide to Fuerteventura's weather including when we think is the very best time to go.
Fancy stargazing in Fuerteventura? Don't miss the latest deals on holidays to resorts across the island with TUI. From all inclusive hotels to self-catering apartments, you can make your break to this Canary Island whatever you want it to be.
More about Fuerteventura
Fuerteventura by month
Jan Feb Mar Apr May Jun Jul Aug Sep Oct Nov Dec
Explore holidays in the sun for less
Be inspired
Get your weekly fix of holiday inspiration from some of the world's best travel writers plus save on your next trip with the latest exclusive offers
We promise not to share your details
Related posts