Ho Chi Minh City, Vietnam: Top five sights
*affiliate links: find out how we are funded and why this helps us remain free to use.
Ho Chi Minh City (HCMC), otherwise known by its pre-1976 French colonial title of Saigon, is a vibrant, fast-paced and high-energy metropolis, and for many, the gateway to exploring Vietnam, Cambodia, Laos and more.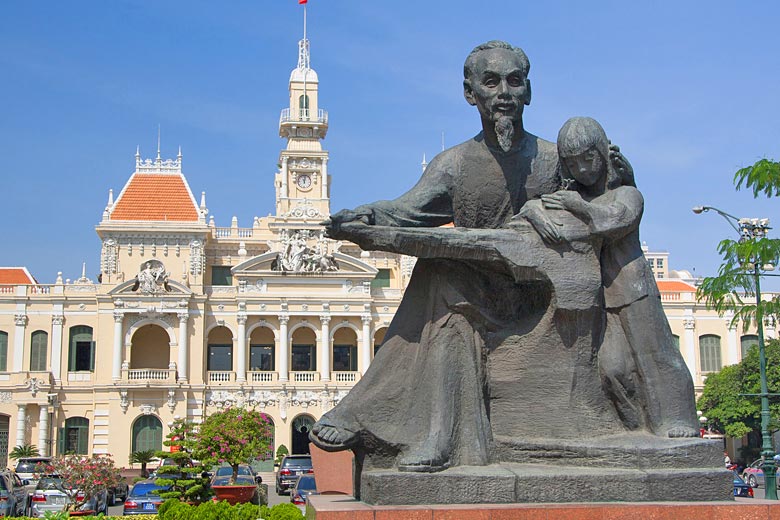 As the country's financial capital, HCMC is filled with industry and a real sense of hustle, bustle and consumerism, making it a fantastic place to sit back and watch the world whizz by. Here we look at the top five things to see and do while passing through the city...
1. Learn how to cross the road
This may sound like something you've already conquered, but as Vietnam's largest city, HCMC is said to be home to eight million people and five million motorbikes, so learning how to dodge the endless army of bikes perpetually heading straight for you on the city's frenetic roads should be your first task.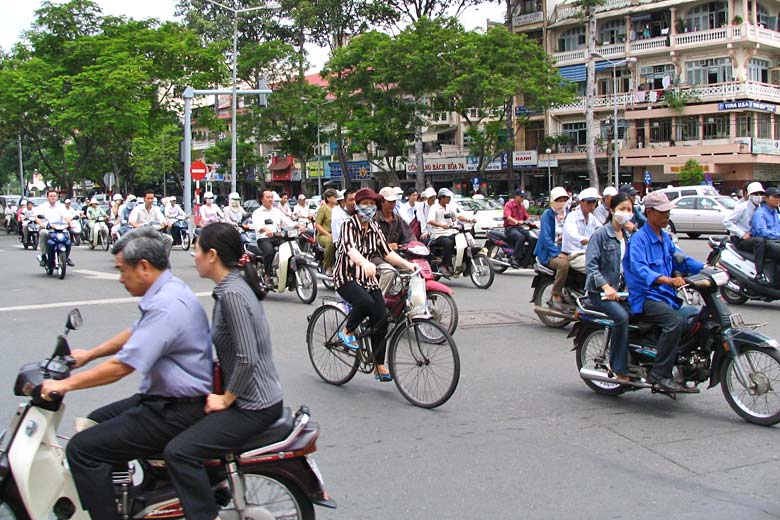 The key tactic here is to stand your ground and walk across the road with purpose and confidence, never hesitating or varying your course. The unwritten rule is that the bikes will simply go around pedestrians, but they can't do that if you stop or change direction, so take a deep breath, step out into the oncoming traffic - and have faith in the local system. It works!
2. Drink ca phe chon or 'weasel coffee'
This local delicacy is a coffee harvested from whole beans that are retrieved from the droppings of civet cats, which produce a tasty, extremely sought-after and expensive hot beverage. This is your chance to try the real deal in the country in which it's produced, but look out for fake or farmed varieties which are on the increase due to the popularity of the product.
3. Feast on French style ice cream
Fanny ice cream parlour, which has six branches across HCMC (and one in Hanoi too) is a great place to stop in to cool down whilst in the city, serving a selection of innovative European ice cream flavours such as salted caramel and chocolate chilli.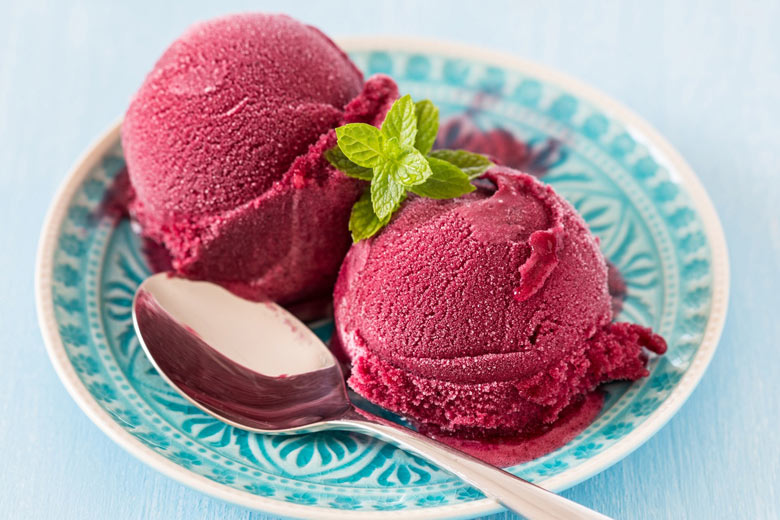 On the first Friday of the month from 6.30pm to 11pm the Ton That Thiep branch offers a special all-you-can-eat ice cream buffet for 110,000 VND (around £3). Otherwise you can pick from one of the 30 flavours and pay 30,000 VND (less than £1) for a single scoop.
4. Enjoy a cocktail at The Rex
No matter what time you land in HCMC, it will be cocktail hour at The Rex Hotel*'s infamous Rooftop Garden. Known for its views and freshly made drinks, it played host to countless soldiers and international correspondents during the Vietnam War, and became renowned as the place to drink and be seen drinking during the 1960s.
5. Eat a bowl of pho
Pho is almost certainly Vietnam's most famous worldwide culinary export but while you may have eaten this noodle soup in your own county, trying the real thing is a must in HCMC.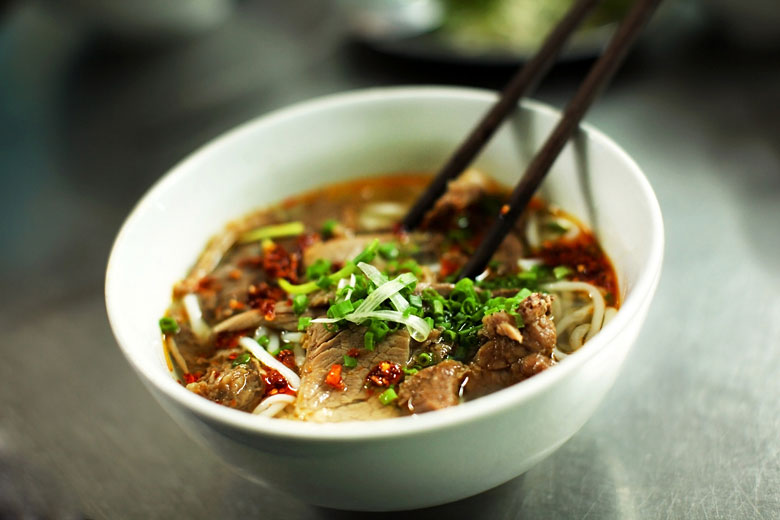 Originating in the early 20th century in northern Vietnam, pho is a simple soup dish consisting of a broth made from beef bones, oxtails, flank steak, charred onion and spices, with rice noodles and thin slices of beef or chicken, usually served with basil, lime and bean sprouts.
You'll find no shortage of pho in the city, whether from street food vendors or in more upmarket restaurants. The most famous are Pho 2000, whose claim to fame is having served pho to Bill Clinton, and Pho 24, a citywide chain, so simply seek out your local pho joint and slurp Vietnam's signature dish.
Where to stay: The Park Royal Hotel
The Park Royal* is a super place to stay as it's close to the airport - just five minutes away via the courtesy coach - and has all of the amenities you'd expect from a luxury hotel, including a fitness centre and swimming pool.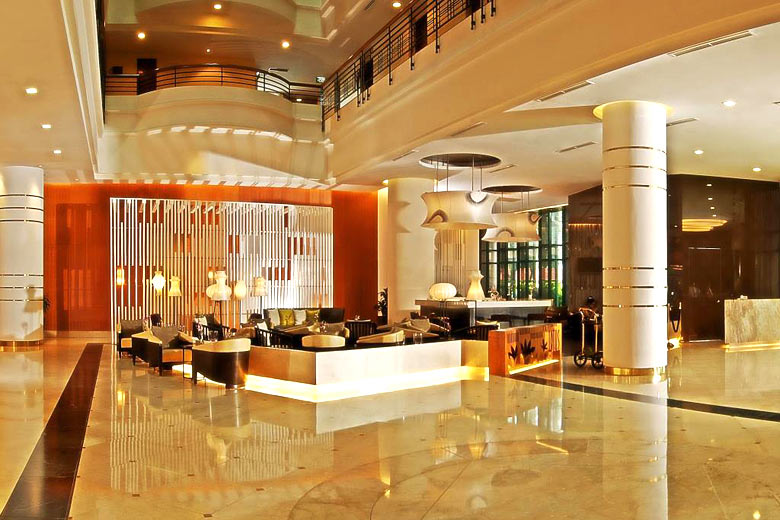 There's also a fantastic breakfast buffet which is guaranteed to help you get over jetlag and set you up for a day of exploring.
When to go
It's easy to predict the weather here as there are two distinct seasons: wet and dry. The rainy season runs from May until late November, while December to April is usually hot and dry. Although Ho Chi Minh City is sometimes cloudy during this time, it is, importantly, dry and unlikely to rain.
Whatever takes you to Ho Chi Minh City, be it the trip of a lifetime, a holiday or even work, follow our tips on the top five things to see and do, and you'll soon find your feet in this crazy, chaotic and enchanting heart of southern Vietnam, however brief your stay.
More about Ho Chi Minh City
Ho Chi Minh City by month
Jan Feb Mar Apr May Jun Jul Aug Sep Oct Nov Dec
Explore holidays in the sun for less
Be inspired
Get your weekly fix of holiday inspiration from some of the world's best travel writers plus save on your next trip with the latest exclusive offers
We promise not to share your details
Related posts