Everything you need to know about repositioning cruises
*affiliate links: find out how we are funded and why this helps us remain free to use.
The savviest cruise travellers swear by repositioning cruises. So do those seafarers who just love seeing unusual destinations, often multiple continents to boot, with long and lazy days at sea and time aplenty to enjoy the onboard amenities.
Marella Cruises* offers plenty of repositioning itineraries across its luxury fleet each year: you might start in Naples and finish in Oman, traverse the Atlantic or see much of Med while sailing between Dubrovnik and Malaga.
What is a repositioning cruise?
Repositioning, or sometimes repositional, cruises happen when a ship changes homeports. They typically occur at the end of a holiday season, when vessels move to a different continent as they chase the sun.
A classic example involves transatlantic voyages across the Atlantic, swapping summer in Europe for balmy Caribbean winters, or the reverse trip months later.
With Marella Cruises, other instances include sailings from Alaska to Central America or Asia to the Middle East, and vice versa, plus some much shorter journeys from one Mediterranean homeport to another.
Marella's entire fleet undertakes repositioning cruises, allowing you to choose between modern, facility-packed larger ships such as Marella Explorer and Marella Discovery or the brand new Marella Voyager.
Why book a Marella repositioning cruise?
There are three main reasons, led by the obvious: the chance to save money. Repositional cruises are usually offered at much lower per-day rates than high or mid-season fares, allowing the chance to take a luxury voyage at an amazingly low price.
Some of Marella's repositioning cruises are also discounted often by more than £1,000 to make them the ultimate bargain.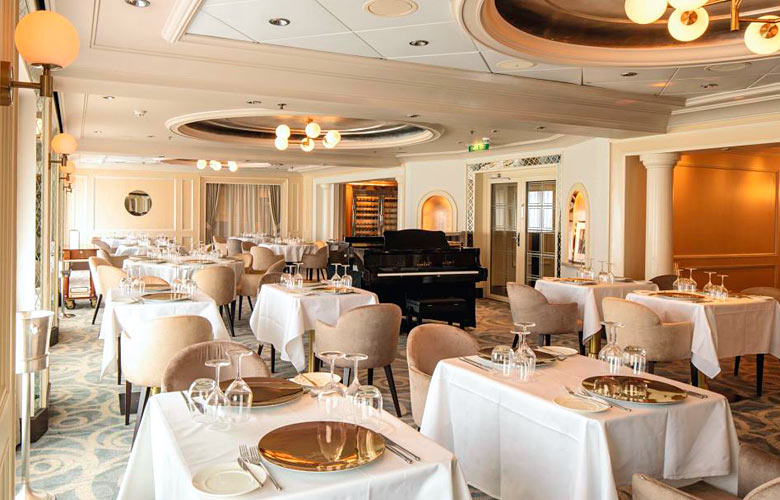 That affordability is partly due to repositional cruises often spending more days at sea than a typical cruise amid ocean crossings. For many cruisers, however, this is actually a lure: namely, for those who enjoy the feeling of voyaging across open water, or who simply want ample time to enjoy their ship.
A transatlantic repositioning cruise allows plenty of opportunities to delve into Marella Explorer's Champneys Spa and extensive dining options, for example.
Finally, there's the potential to visit some exotic places or to enjoy curious themes. Rather than simply crossing non-stop, Marella's repositioning cruises over the Atlantic punctuate their long journey at the likes of Bermuda, Madeira or the Azores; some also come with a special entertainment theme such as the Eighties or Nineties.
Three sample repositional cruises
Easter Esacpe
For a short cruise with a bit of early spring sunshine, consider Easter Escape, a four-night voyage hopping from one famous Spanish port to the next aboard Marella Explorer 2.
You'll sail from the Balearic port of Palma in Majorca to Alicante, Valencia and Barcelona on the mainland before arriving back in Palma. Ideal for munching through chocolate Easter eggs while bobbing about in the Med.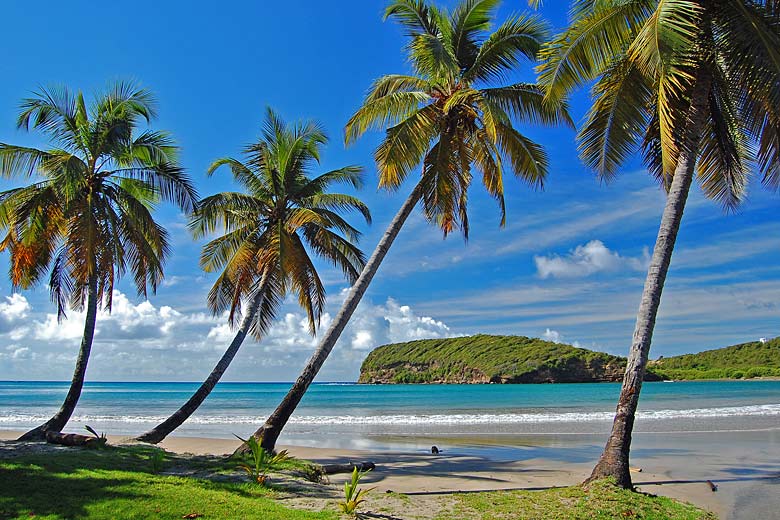 Stateside Discovery
Go further afield next spring with Stateside Discovery, an 11-night winter-sun cruise taking in ports on the east coast of the US and giving a flavour of the Caribbean aboard Marella Discovery.
Setting off from Port Canaveral in Florida, you'll cruise to ever-cool Miami and historic New Orleans before sailing into the turquoise waters of the Caribbean with stops in the Dominican Republic and Barbados.
Arabian Sunrise 1
If you're after something a little more adventurous, look no further than the adults-only Arabian Sunrise 1 aboard Marella Discovery 2 next spring.
This 14-night odyssey will take to the seas in April 2024 from the Sri Lankan port capital, Colombo, calling at Mangalore, Mormugao and Mumbai in India before heading across the Indian Ocean to Oman and up the Red Sea to the Jordanian port of Aqaba. Unforgettable experiences, guaranteed.
Top tips for booking a repositioning cruise
Pick your cabin carefully - on an ocean-crossing cruise, you're likely to spend much more time in it
For the same reason, check the ship carefully - for instance, would you be happier with the large size, endless dining options and many amenities of Marella Explorer or much smaller Marella Dream's luxury spa and more intimate feel?
Remember to factor in one-way flight costs - you'll have to pay for flight(s) at one or both ends of the cruise
Expect a quieter ship & older crowd - this will appeal to some, but deter those keen for a busy, buzzy atmosphere
That said, don't think of a repositioning cruise as a stripped-down version of a standard voyage - that's a common misconception; you'll enjoy exactly the same level of complimentary dining options, entertainment, activities and high-quality service will be offered as usual with Marella Cruises.
Ready to book a respositioning cruise? Browse the latest deals from Marella on great value respositional cruises in 2023/2024.
Explore holidays in the sun for less
Be inspired
Get your weekly fix of holiday inspiration from some of the world's best travel writers plus save on your next trip with the latest exclusive offers
We promise not to share your details
Related posts