Discover history, adventure & a little luxury in French Ardennes
*affiliate links: find out how we are funded and why this helps us remain free to use.
Easily accessible, full of things to do as well as plenty to see, French Ardennes is a corner of northern France that needs to be shouted about. Take your pick from medieval castles, curious churches, and marvellous museums before getting stuck into outdoor activities, enjoying bustling festivals, or dining out on local delicacies.
Here, we look at the surprising array of things you might not know you can do in French Ardennes, from natural wonders to bedding down in sumptuous châteaux.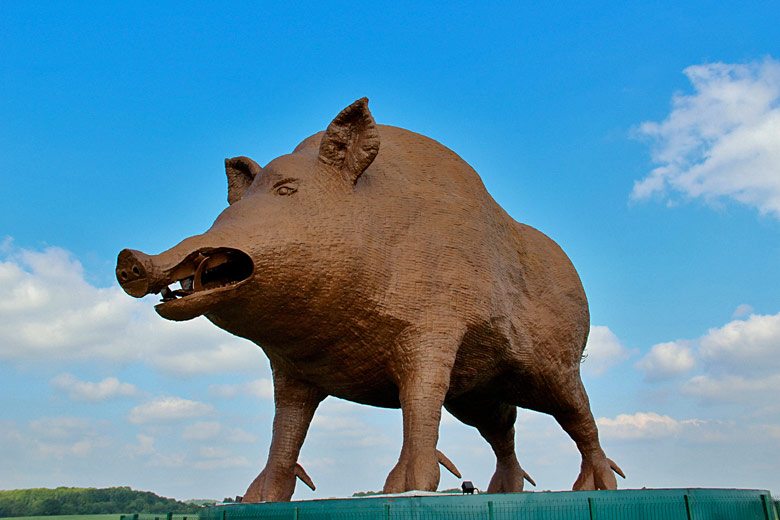 Meet the world's largest wild boar
Mascot, local icon, and indeed, the world's largest wild boar - Woinic is likely to become a familiar sight to those travelling in French Ardennes. Weighing over 50 tonnes, and made from solid iron, Woinic took 11 years for creator Eric Sléziak to complete before taking up residence on his platform - you certainly can't miss him from the A34 motorway.
Suss out medieval Sedan
The historic town of Sedan is dominated by its impressive medieval fort, said to be the largest of its type remaining in Europe. With foundations dating back to 1424, the fortress is all that remains of Sedan's once imposing town-wide fortifications, and having featured in the Franco-Prussian War, as well as been under German occupation during both world wars, it's no wonder this great landmark attracts history buffs.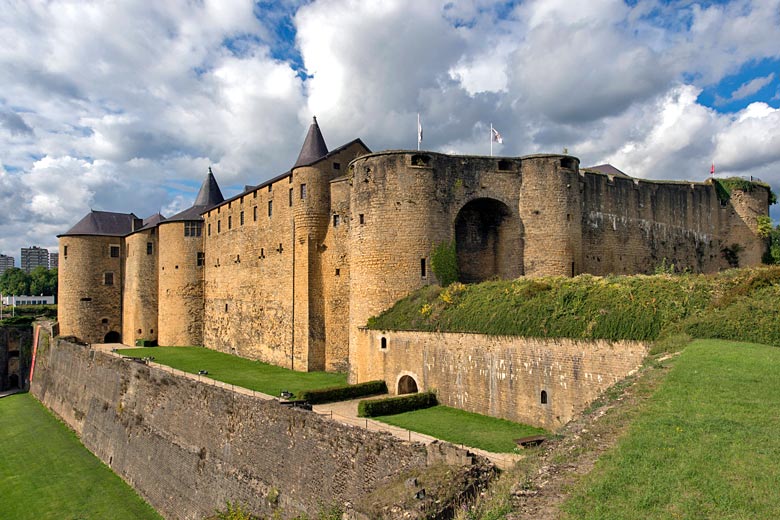 For a pint of the town's finest, head to Au Roy De La Bière, which opened amidst the chaos of World War II in 1943. It serves a wide range of beers, including its own award-winning Passe Stout in comforting and familiar surroundings, reminiscent of a good old English boozer.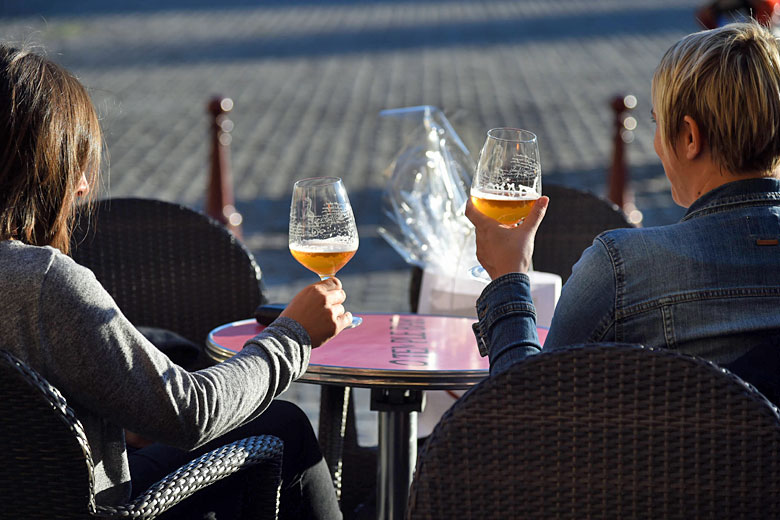 Make a night of it by staying at Le Château Fort*, a delightful four-star residence built within the fort's walls that also happens to serve fine-crafted local dishes from its restaurant. One for the diary is the Medieval Festival of Sedan, which takes place each May.
Traverse the Trans-Ardennes path
If making the most of the great outdoors is your way to holiday, then the Green Line Trans-Ardennes bike path, or Voie Verte Trans-Ardennes, is for you. It snakes over 50 miles from Givet, by the Belgian border, through the Ardennes Regional Park. The path covers a great variety of landscapes, from deciduous forests buzzing with wildlife to market towns, all the while hugging the curves of the River Meuse and offering plenty of viewpoints. You're by no means restricted to this one route either, as the path is criss-crossed by other, shorter routes in various directions.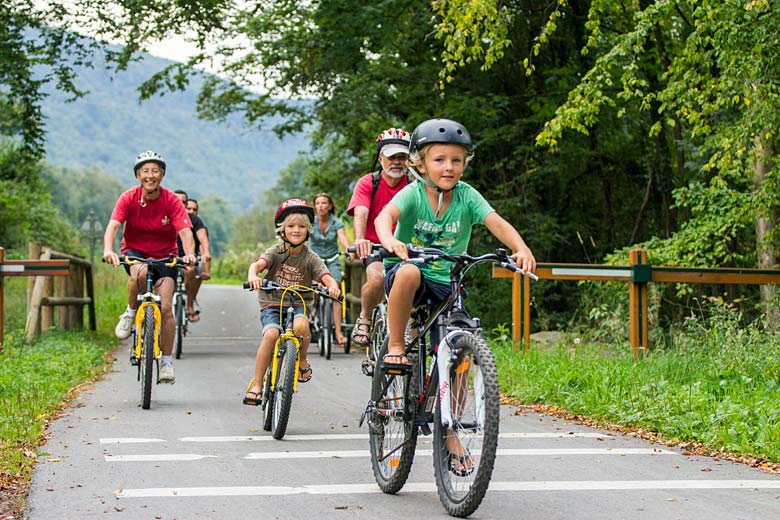 Whether you pick specific sections or fancy tackling the full length, there are countless activities to stop and enjoy along the way. Choose from adventure and leisure parks, fishing, canoeing, hiring pedalos or electric boats, and horse riding. If you're feeling adventurous, hunt down Fantasticable, the longest zip wire in northern France, which hurls the brave over across the River Meuse near the town of Fumay.
Be star struck at Rocroi
The so-called 'little town of character' is quite aptly named: Rocroi easily steals the show for many travelling in French Ardennes. Built in the 16th century, Rocroi is an architect-lover's dream with 10 streets neatly pointing towards the central square, creating a perfect star shape. Don't miss the main museum, which details the 17th century Battle of Rocroi, while the remaining ramparts and fortifications deserve exploration all of their own.
Get cultural in Charleville-Mézières
In some respects, Charleville-Mézières is unlike any other town you will visit in French Ardennes. It has a colourful and complicated history, from Roman flirtations to the French Revolution, muddied by the turbulence of two world wars, and made by the combining of two towns, Charleville and Mézières, in 1966.
There's always something going on here, whether you come for the hugely popular World Festival of Puppet Theatre, which occurs each September - a nod to the town's heritage as a marionette stronghold - or to revel in the recently revamped Arthur Rimbaud Museum, which pays homage to the controversial poet who called Charleville-Mézières home.
Then there's Cabaret Vert, a growing rock festival with big name bands that takes place at the end of August. Don't miss the Grand Marionette automaton, which strikes - in a fashion - on the hour daily between 10am and 9pm in Winston Churchill Square.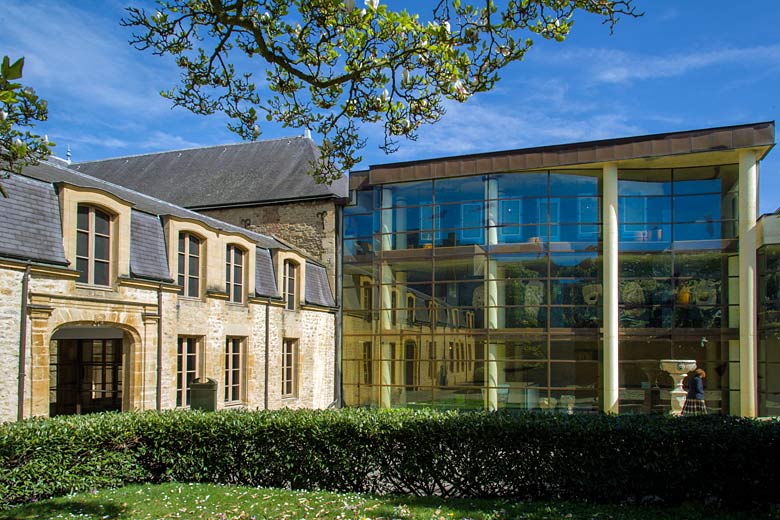 You'll also find the Ardennes Museum here with its collection of artifacts, puppets, and more, along with some fine eateries, and boutiques. Place Ducale, with its 17th-century facades, is the town's heart, and a drink in one of the cafés that line the cobbled square is essential. Do yourself a favour, and book a spot at La Table d'Arthur for a real feast - the cod risotto is a must.
Step back in time at Launois-sur-Vence
A former staging stop, the tiny village of Launois-sur-Vence to the southwest of Charleville-Mézières, is small but punchy thanks to a handful of sites that put it on the map. First and foremost is the Posting Inn. Founded in 1654, it was pivotal for stages - or relays - conveying goods around the country. It housed not only the postmaster but also stables with fresh horses, sheep, a sizeable market hall, and even a wine press.
These days, the Posting Inn hosts a number of events including a farmers' market on the first Friday of every month (except in January) and an antiques' fair on the second Sunday of every month (also except January).
A relatively modern addition to Launois-sur-Vence is Ardwen Brewery - an independent venture working to create local beer for an international audience with buyers from France to Japan. In a rather sad tale, French Ardennes was home to more than a hundred such microbreweries, yet unlike its Belgian neighbour, the toll of two world wars whittled this figure down. When Ardwen opened its doors in 2006, it hoped to reignite the French region's love for producing beer.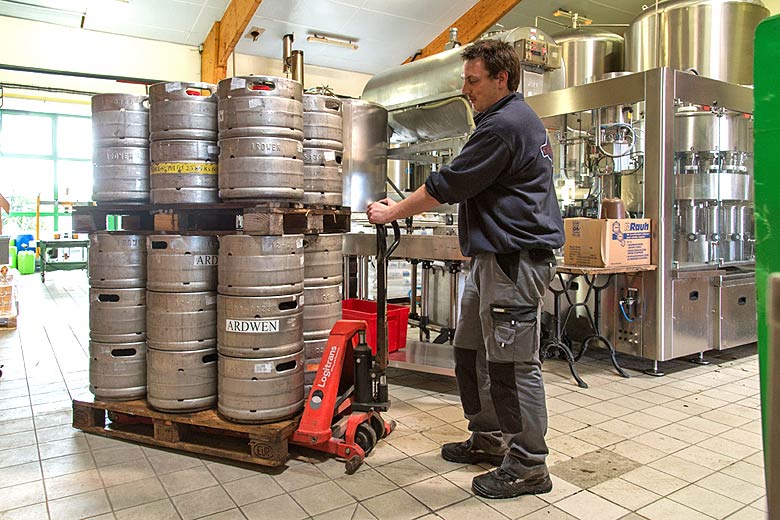 Ardwen offers visitors short tours of production as well as the chance to get sampling at the bar. There's also a popular restaurant attached serving a range of dishes that complement the different beers. Try the Ardwen Blonde for something light, and Ardwen Cerise for a fruity, cherry twist.
Spend the night in a luxurious château
No stay in France is complete without at least one night in a luxurious château. Thankfully, there are plenty to choose from in French Ardennes. For a night that will give you serious airs and graces, consider a stop at Domaine Château du Faucon*, just southwest of Charleville-Mézières. While every room is slightly different in shape and character, the Princess Suite is pure luxury.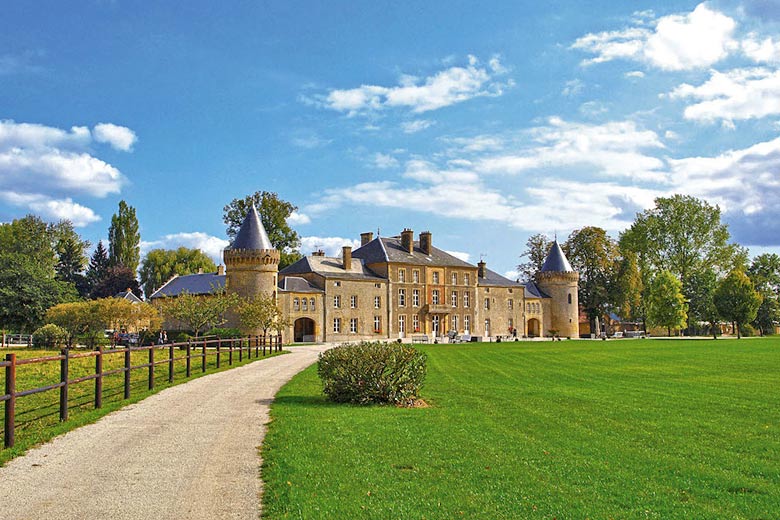 An alternative is the Château de Montaubois*, with its distinctive French architecture, opulent decor, large spa, and landscaped gardens. Different again is the stunning timber framed Manoir de la Gravière*, each within reach of both Charleville-Mézières and Sedan.
Getting to French Ardennes
The region is so accessible from the UK, be it by car, train or plane. Eurostar and connecting TGV* routes, can get you there via Paris or Lille in no time, while you can also arrive by ferry with your car via Calais and other ports in northern France. DFDS and P&O Ferries are just some of the companies offering great deals on channel crossings.
If you choose to fly, Paris is a good option given the TGV links. Meanwhile, Brussels Charleroi sits just over the border in Belgium and is easy to reach from Edinburgh with Ryanair.
More about France
Jan Feb Mar Apr May Jun Jul Aug Sep Oct Nov Dec
Explore holidays in the sun for less
Be inspired
Get your weekly fix of holiday inspiration from some of the world's best travel writers plus save on your next trip with the latest exclusive offers
We promise not to share your details
Related posts