8 experiences exclusive to Tenerife
*affiliate links: find out how we are funded and why this helps us remain free to use.
As a travel writer for the last decade, I've been lucky to visit a lot of places. Yet, there is one island I've been to that I choose to visit every year: Tenerife* in the Canary Islands*.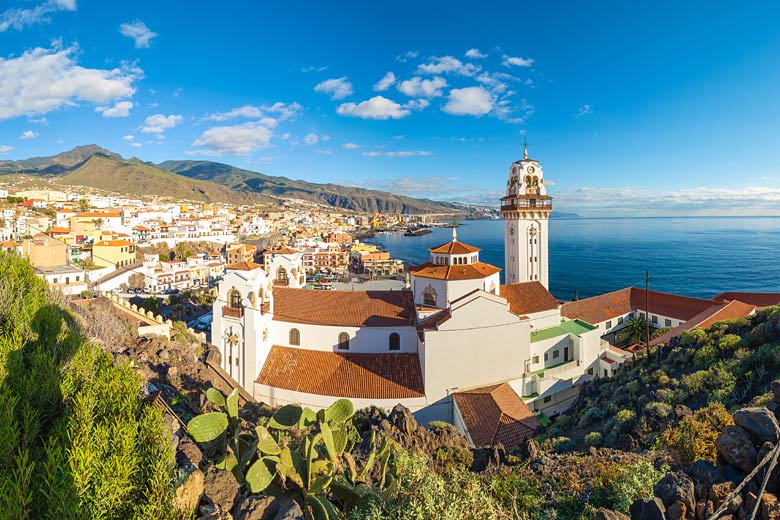 I often get asked why I love Tenerife so much. I could list hundreds of reasons but, put simply, there is no other island in the world like it. Join me now as we jet to Macaronesia to a Canary Isle with it all, as I share eight world-class experiences you can only enjoy on Tenerife.
Getting to Tenerife: don't miss the latest offers on holidays of all shapes and sizes from TUI*, which departs from Aberdeen, Bournemouth and countless places in between.
The (very) Big One
Mount Teide is, frankly, ridiculous. Soaring into the heavens at a height of 3,718m, it is almost three times higher than the UK's highest mountain, Ben Nevis.
It's also easily Spain's highest peak and the world's third-largest volcano. And visiting is not just about Teide, as the whole volcanic plateau has been declared a protected UNESCO World Heritage site.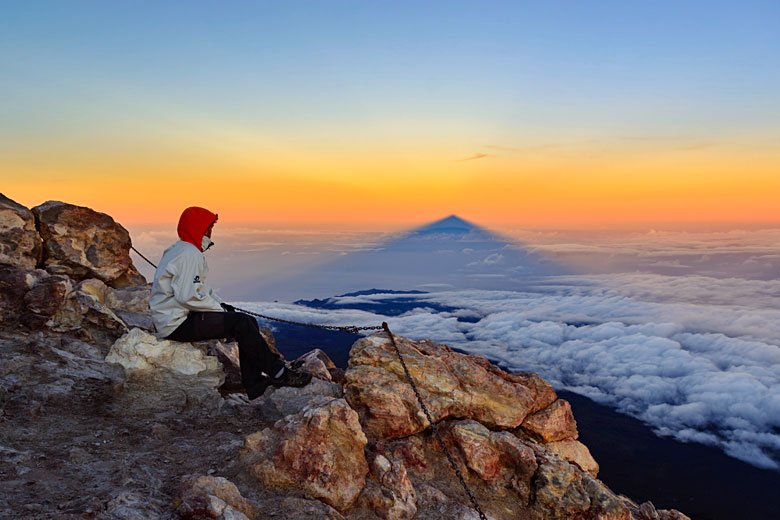 The easiest way to get a feel for the area is a stop at the busy Roques de García. To get up onto Teide itself, take the cable car. This zooms you up to 3,555m, where the viewing areas take your breath away, in every way.
If you want to summit the mountain, you'll need a permit. My favourite Teide experience, one I'd put it in my top 10 travel experiences ever, is staying overnight at the Refugio and making the final ascent to see the world's biggest shadow cast itself across the Atlantic at sunrise.
Crazy carnival
Think carnival, think Rio? Yes, Rio may boast the world's biggest carnival, but Tenerife is right up there as the world's second-largest. It's not just one night of extravagant action in the capital of Santa Cruz de Tenerife*, but weeks of build-up parties and events, including the cross-dressing Burial of the Sardine.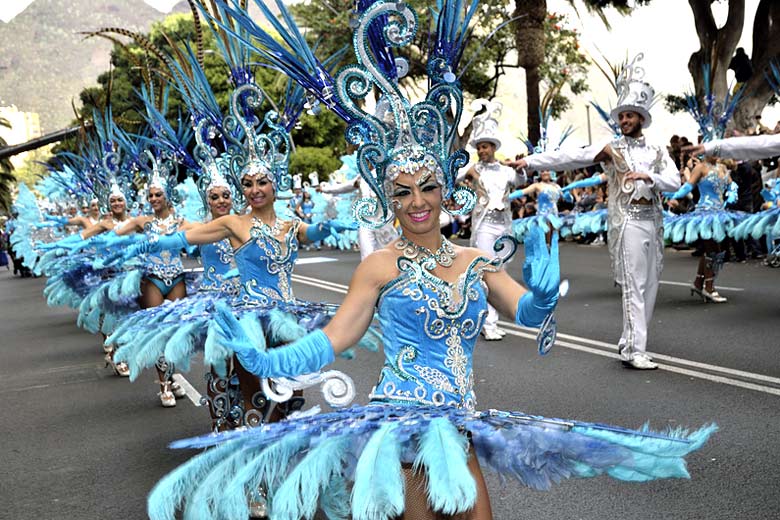 The crowning of the Carnival Queen is another highlight on an island that knows how to party. Visit outside February and you may miss the actual carnival, but you can visit the La Noria district of the city, where the carnival societies ferment their nefarious plans for the next carnival as soon as the current one is over.
The 'new' world in the old
If you've visited South America you'd be forgiven for thinking the Tenerife town of La Laguna looks like the historic cities over the ocean. It's actually the other way round as the Spanish used Tenerife as a staging post for their colonies, practising and honing their styles and techniques here.
This UNESCO World Heritage-listed stunner is a chocolate box beauty: all cobbles, hanging baskets and buildings with a collage of pastel hues and whitewash, with volcanic stone and local pine in the gorgeous mix. It's a joy just strolling around taking in the old mansions and elegant houses.
Foodie heaven
Yes, there are British cooked breakfasts if you want them, but did you know Tenerife now boasts a whopping six Michelin stars?
The ultimate culinary recognition has been awarded to a quartet of one-star fine-dining temples and two stars have gone to the majestic M.B at The Ritz-Carlton, Abama.
My personal favourite is Rincón de Juan Carlos, who recently moved from its own premises in Los Gigantes over to the swish Royal Hideaway Corales Beach.
When it's not winning Michelin stars, Tenerife is serving some of the planet's finest boat-fresh seafood. My favourite oasis is Restaurante Los Abrigos, an old-timer where you pick your own fresh fish and crustaceans while enjoying the views across the harbour and ocean as they cook it up for you.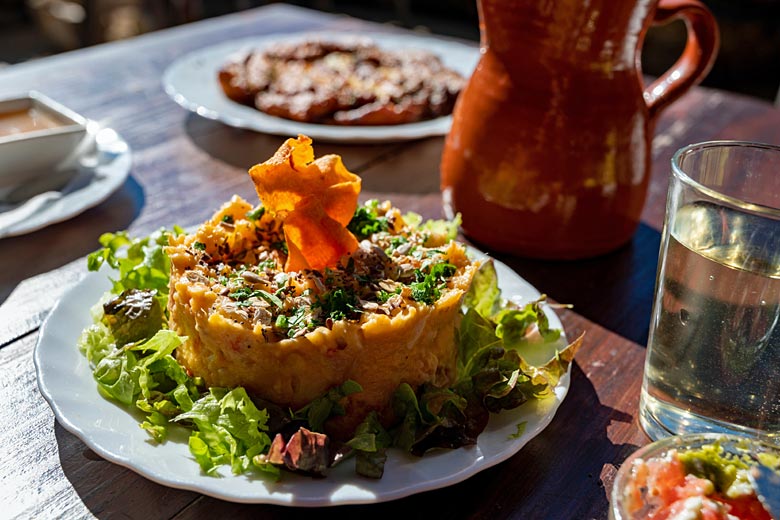 Even better value is the wee village of Tajao, where a sprinkling of cheap and cheerful seafood restaurants haul in the locals. Look out for the cod-like cerne, the delicious vieja and bocinegro, a fish so tasty you don't even need garlic.
The local wines have really stepped up a notch recently, too, with Tajinaste a stand out for both white and red wines. On my last visit, I enjoyed a fantastic cheese and wine pairing session at Bodegas Ferrera.
Ancient traditions
Around the world, many folk traditions have been lost, but on Tenerife, the present-day constantly interweaves with the intoxicating tastes of the past.
Eat at a pop-up Guachinche restaurant and you tap into the ancient culture of the original Guanche inhabitants. This is an island that still houses troglodytes, too.
Then there is the 'shepherd's leap', a traditional way of getting around Tenerife's steep hillside. Three-metre hardwood poles with sharp metal points are used to descend improbable heights with skills that take years to master but were the mainstay of the island's farmers for centuries.
Head out with local company El Cardón NaturExperience, whose walking tours contain a demonstration of this unlikely Tenerife tradition.
World-class hiking
On an island that sweeps from sea level to nearly 4,000m that is ravaged by volcanoes, scythed by gorges and swathed in thick forests, you have a huge variety of hiking opportunities.
I mean, outside Scotland, I'd say Tenerife offers the best hiking of any 'small' island in the world. There is that Teide hike, and many other adventures on the surrounding volcanic plateau.
In the north, meanwhile, envelop yourself in a swathe of subtropical rainforest that feels like the Caribbean. Around the Teno Natural Park you have coastal walks and ridge traverses, and then there is Masca Gorge.
This remarkable hike drops off what feels like the edge of the world at the village of Masca to descend 650m to the Atlantic, where you can arrange for a boat to pick you up.
Between Teide and the coast, there are the forests too: pine and laurel, the latter an ancient woodland rare around the world.
Wonderful waters
There are water parks and there is Siam Park. This aquatic oasis is a must for any visitor, whether you're with the kids, a group of friends, or even a couple. I've been over a dozen times and never remotely considered leaving until the last second; there's nothing quite like it and TripAdvisor agrees, as it has been named the world's best water park.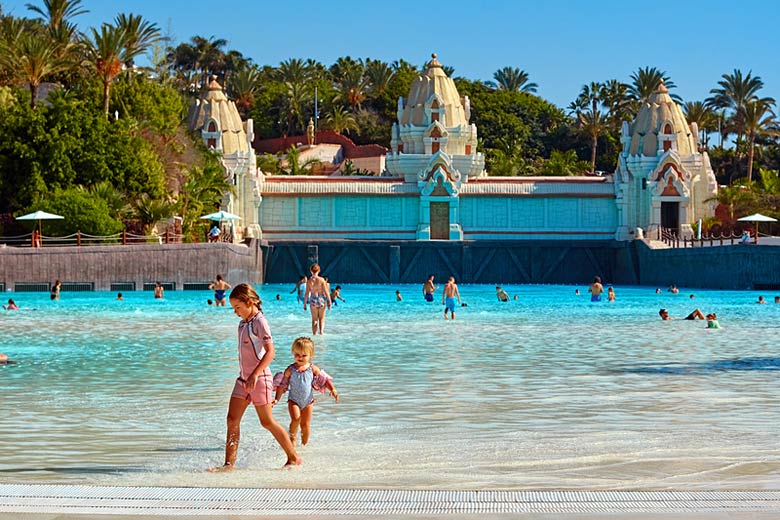 Part of the charm is that even without the rides Siam would be a lush, relaxing subtropical garden awash with Thai architecture. But with those world-class rides, it becomes something rather special. It's brilliantly planned; forget ascending a wobbly metal tower to get on a slide.
At Siam, the park is built to snake around and work with the gradients of the hillside. I recommend getting here early to make the most of it and if you really want to treat yourself, book one of their cabanas so you have your own space overlooking the beach.
That's right, there is a beach overlooking a wave pool with surf so good they've held competitions here.
Sail away
Ok, I'm cheating a little here, but indulge me. After all, you can catch ferries from Tenerife not just to La Gomera*, but to Gran Canaria*, La Palma* and El Hierro, too.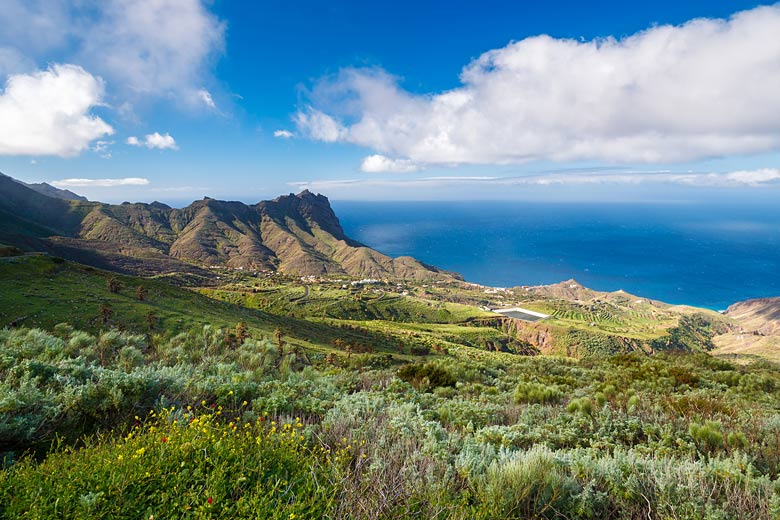 La Gomera lies less than an hour by ferry from Los Cristianos (look out for pilot whales and bottlenose dolphins en route) but it really feels like another world. It's take-off-your-shoes-and-slip-on-your-sandals time as the bijou capital of San Sebastian de la Gomera is seriously soporific.
You can enjoy a day trip to La Gomera, but if you stay overnight, even better, as you can head off to explore the verdant mountainous hinterland that looks more Caribbean than Canarian.
Whatever you do, don't miss trying the lip-smackingly good almogrote, a hard cheese paste spiced with chilli, garlic and red peppers.
Weather in Tenerife
| | Jan | Feb | Mar | Apr | May | Jun | Jul | Aug | Sep | Oct | Nov | Dec |
| --- | --- | --- | --- | --- | --- | --- | --- | --- | --- | --- | --- | --- |
| Maximum daytime temperature °C | 18 | | | | | | 26 | 27 | 26 | 24 | | |
| Hours of sunshine (daily) | | | | 8 | 9 | | | | 8 | | | |
| Days with some rainfall | | | | 5 | 3 | 2 | 1 | 1 | 3 | 5 | | |
| Sea temperature °C | | | | | | | 22 | | 24 | | 22 | |
Ready to experience Tenerife? Don't miss the latest online savings on holidays from TUI, which departs from airports across the UK.
More about Tenerife
Tenerife by month
Jan Feb Mar Apr May Jun Jul Aug Sep Oct Nov Dec
Explore holidays in the sun for less
Be inspired
Get your weekly fix of holiday inspiration from some of the world's best travel writers plus save on your next trip with the latest exclusive offers
We promise not to share your details
Related posts