11 exciting escorted tours for culture vultures in 2023/2024
*affiliate links: find out how we are funded and why this helps us remain free to use.
Holidays mean different things to different people. For some, it's a question of finding that sweet sunspot to read a book and truly relax. For others, it's an opportunity to get out there and see, learn and discover more about the world.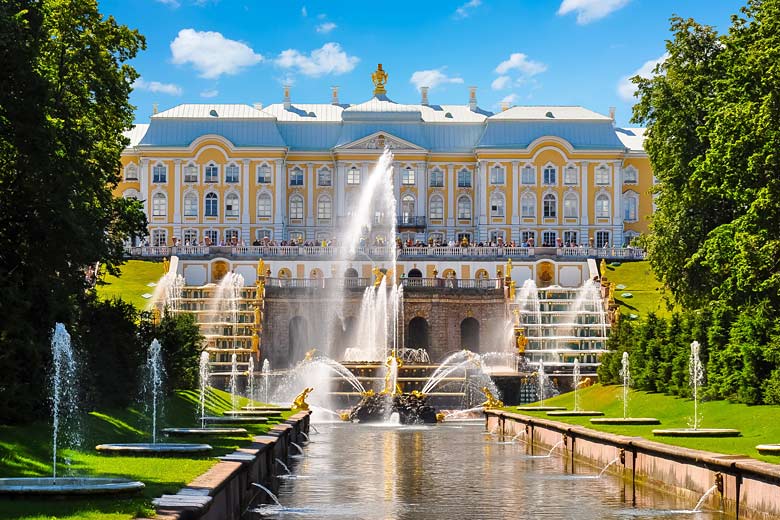 From the weird and the wonderful to the adventurous, we've pulled together our favourite escorted tours for culture vultures from the UK's leading tour operators.
These are trips that promise to absorb you in either a theme (look out for the Halloween party in Transylvania) or a place (such as the tour of Ancient Egypt's major ruins), and let you experience your chosen destination in a deeper, more thoughtful, and compelling way.
Looking for an escorted tour? Try our bespoke escorted tour finder.
1. Chernobyl, Ukraine
Tour: Discover Chernobyl*
In a nutshell: tour Kiev, the Monastery of Caves at Kiev Pechersk Lavra and the Chernobyl Exclusion Zone
Company: Explore!*
Duration: 5 days
The name Chernobyl is synonymous with one of the worst nuclear disasters the world has ever seen. During a routine safety test in April 1986, the now-renowned Reactor Number 4 exploded, forcing the evacuation of hundreds of thousands of residents from the surrounding area.
Understandably, this incident, which is within living memory for many, elicits curiosity; something Explore! has tackled head on with its short Discover Chernobyl trip.
It begins with a walking tour of the Ukrainian capital of Kiev, which includes some scene-setting at the Chernobyl Museum.
You'll then step inside the Chernobyl Exclusion Zone, for a detailed tour of one of the most highly radioactive areas in the world. Visit the eerie ghost town of Pripyat, the site of fated Reactor Number 4 and the mysterious wall of wires that made up the Soviet Duga Radar Facility.
This tour is guaranteed to leave a chill down your spine and highlight the legacy of this man-made catastrophe, whose effects on the area and its people are still being calculated today.
See more tours from Explore! >>

2. Italy
Tour: Highlights of the Amalfi Coast
In a nutshell: cruise along the Amalfi coast and visit the island of Capri, city of Naples and Mount Vesuvius
Company: Exodus Travels
Duration: 8 days
For a dose of the classics, it's hard to beat the history-rich region of Campania in southern Italy. Boasting both an enviable collection of Roman ruins and a stunning coastline, Campania has some of Italy's most revered UNESCO sites and natural wonders.
The Highlights of the Amalfi Coast tour from Exodus Travels expertly balances the two: as well as enjoying boat trips showcasing the likes of Amalfi, Positano and Ravello, you'll also partake in guided tours of Herculaneum and Mount Vesuvius.
Relax on Capri, get sampling in the home of pizza as we know it, Naples, and use your free time to visit Pompeii to ensure you squeeze the most out of this enchanting part of Italy.
See more tours from Exodus Travels >>

3. Egypt
Tour: Ancient Egypt Revealed*
In a nutshell: get stuck into Cairo, gaze upon the Pyramids of Giza, the Valley of the Kings, Luxor, Aswan and enjoy a Nile cruise
Company: Saga*
Duration: 13 days
If history's your thing, then you'd struggle to find anything more bewitching than Saga's sojourn into the monuments and myths of ancient Egypt.
More than just seeing some of the country's most incredible archaeological ruins, you'll also learn all about the various ruins and the digs themselves. The Ancient Egypt Revealed tour gives you the chance to join expert talks on unearthed treasures and get to know "who's who" in the pecking order of this fascinating civilisation.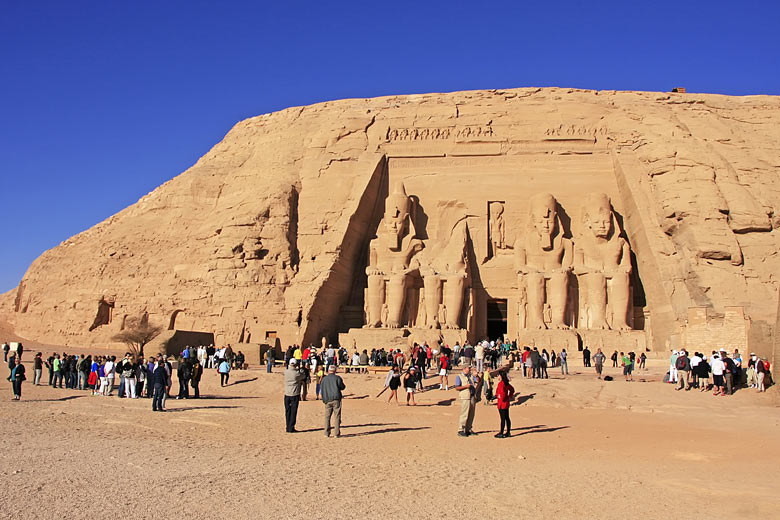 Your journey starts in Cairo, where you'll visit the Museum of Egyptian Antiquities, home to the largest collection of ancient Egyptian artefacts in the world, such as Tutankhamun's mask and the mummified remains of HRH Ramses II.
From Cairo, you'll head to Egypt's most famous attractions, temples and ruins, namely the Aswan Dam, Philae, Karnak, and Abu Simbel. What's more, you'll get there in style: six of the 12 nights are spent cruising up the glorious River - a magnificent experience in itself.
4. Mexico
Tour: Mexico's Mayan Trail*
In a nutshell: tour UNESCO-stamped sites and ruins plus cities of the Aztecs and Spanish settlers
Company: Titan Travel*
Duration: 16 days
Titan Travel takes you on an adventure to discover both Mexico's spellbinding past and its contrasting landscapes through its thoughtfully mapped Mexico's Mayan Trail tour.
Think walking the cobbles of colonial towns in the morning before seeking ruins deep in the jungle in the afternoon.
You'll feel the rush on the vibey streets of Mexico City, visit oh-so-pretty Puebla with its UNESCO-protected architecture, and stroll around quaint Oaxaca, before heading to world-famous ruins and temples.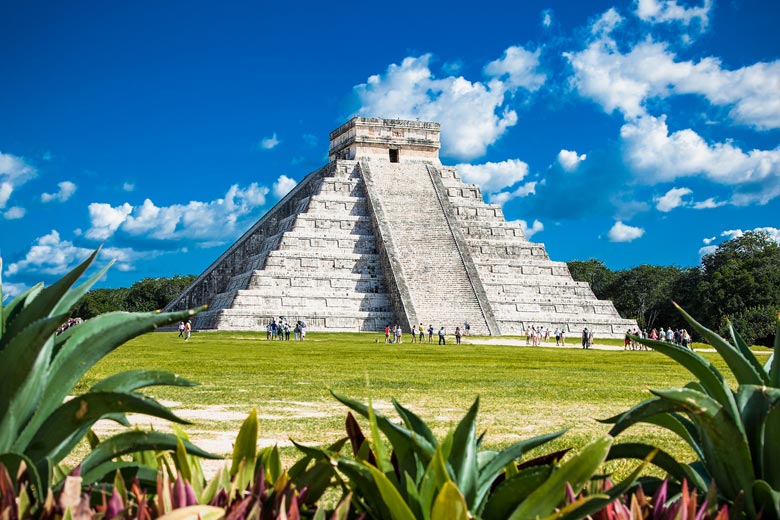 Cameras at the ready for the likes of Chichen Itza, Teotihuacan, Palenque and Uxmal, among many others.
Prepare to travel through time on this tour, learning all about the different civilizations who inhabited this part of southern Mexico, the complexities of the different Mayan cultures and the tell-tale signs from early Spanish settlers.
See more tours from Titan Travel >>

5. Nepal
Tour: Local Living Nepal*
In a nutshell: chip in with the housework and get to know the local community on this memorable homestay
Company: G Adventures*
Duration: 7 days
Go straight to the heart of the action with this escorted homestay from G Adventures.
Part of its innovative Local Living collection, this Local Living Nepal tour plants you in a welcoming home in the sleepy but scenic village of Panauti, some 20 miles southeast from Kathmandu.
During your week-long stay, you'll learn all about traditions, customs, get to know the locals (and their tales), and see if you have what it takes to whip up some of the country's finest cuisine.
Activities include shopping for ingredients in the local market, helping out around the house, and a spot of hiking through neighbouring towns and villages. It's a full-on immersive experience that promises to give you a taste of village life in Nepal.
See more tours from G Adventures >>

Prefer a foodie tour? Check out our favourite regions of Italy for a tasty tour in 2023/2024.
6. Romania
Tour: Halloween in Transylvania*
In a nutshell: explore the main towns of Transylvania, culminating in a Halloween party at Bran Castle
Company: Intrepid*
Duration: 10 days
Like your trips on the spooky side? With the nights drawing in and a nip in the air, what could be more atmospheric than a tour of Transylvania over Halloween?
Start by getting to know the Romanian capital, Bucharest, before hopping on a train to the terracotta-topped city of Sibiu deep in the rolling countryside of Transylvania.
Hear the legends of Bran Castle, from the real-life Vlad the Impaler to Bram Stoker's blood-thirsty vamp, Count Dracula, on a visit to the castle's museum, before getting dolled up for a lively Halloween party onsite.
Next up is a guided stroll around the streets of Brasov, another charming city tucked in among the hillsides of this lush region. Horse-drawn rides, wine tasting and fancy dress are just some of the activities you can look forward to on this evocative tour of central Romania.
See more tours from Intrepid >>

7. China
Tour: China Explorer*
In a nutshell: see the bright lights of Beijing and Shanghai, get up close with giant pandas, walk the Great Wall and cruise the Yangtze River
Company: Wendy Wu Tours*
Duration: 15 days
This riveting tour artfully blends the many elements of Chinese culture (we're talking history, food, scenery, wildlife...), taking you to some of the country's most wonderful ruins and natural attractions.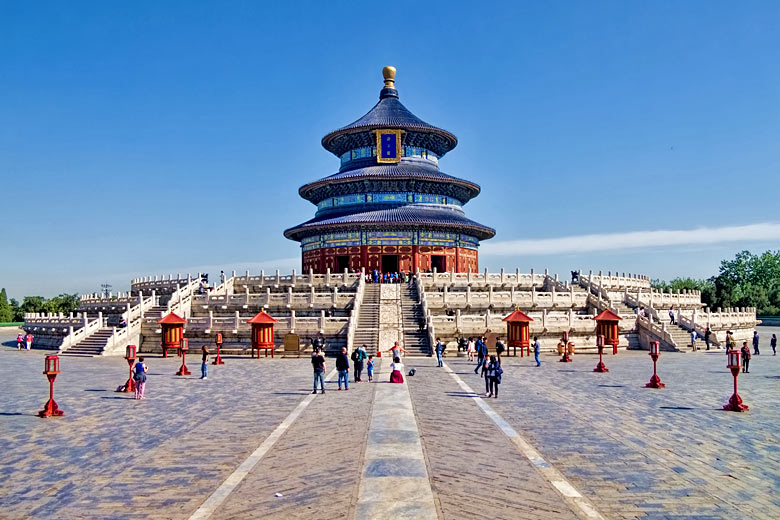 Begin with the splendours of Beijing, including the mighty Forbidden City, Summer Palace and Temple of Heaven.
Next, it's on to the unrestored remains (the best bit!) of the Great Wall for a hike like no other, before heading westwards to see the impressive Terracotta Warriors in Xian.
Steady yourself for cuteness overload at one China's leading panda conservation centres outside of Chengdu. Then, after all that excitement, put your feet up on a relaxing two-day cruise along the Yangtze River to the unmistakable hubbub of Shanghai.
The China Explorer itinerary from Wendy Wu Tours crams a lot in to two weeks, giving you a punchy flavour of just what this disparate country is all about.
See more tours from Wendy Wu >>

8. Spain & Portugal
Tour: Lisbon, Seville & Madrid*
In a nutshell: learn about the striking architecture and histories of Lisbon, Salamanca, Córdoba, Madrid, Seville and more
Company: Cosmos*
Duration: 9 days
Thanks to a complex history that reads like the best of novels, Iberia has a legacy of intricate architecture not to mention beautiful land and seascapes, and moreish food and drink (think Iberico ham, tortilla and manchego cheese, plus the finest port and sherry going).
By visiting some of Spain and Portugal's most beloved cities on this Cosmos tour, you'll sample a little bit of everything.
The round-route begins in Madrid with plenty of free time to get to know the city, before heading to see the city walls of Ávila. Then it's on to Salamanca, and the hilly streets of Lisbon.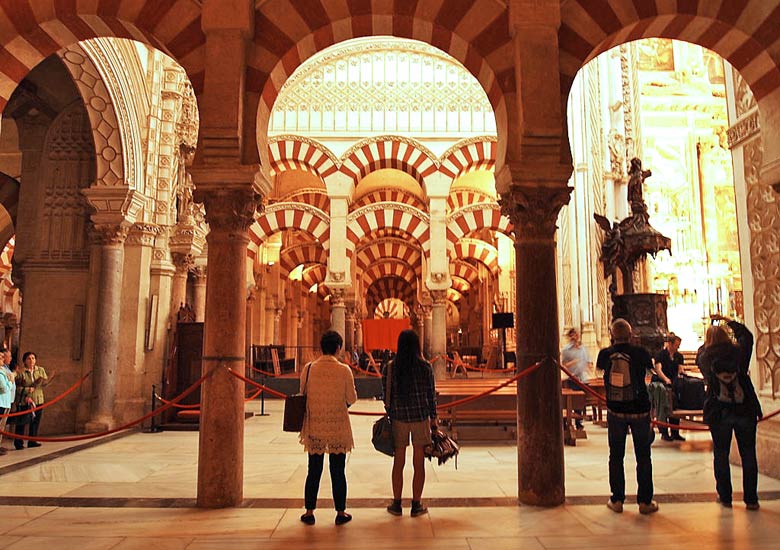 Traversing the border once more, it's back to Spain for a glimpse of the magical Alcazar Gardens in seductive Seville, where the tapas flows as fast as the flamenco and the streets ooze authentic southern Spain like nowhere else.
Of course, no trip to Andalusia is complete without clapping eyes on Córdoba's Great Mosque, a Catholic/Moorish masterpiece that still impresses over 2,000 years on.
9. Northern Cyprus
Tour: Northern Cyprus Hidden History *
In a nutshell: gain insight into the history of the north side of the island including Kyrenia Town, Nicosia and the Karpas Peninsula
Company: Just You*
Duration: 8 days
So you think you know Cyprus? Think again. This gripping tour from solo travel experts Just You takes you to the lesser-visited Turkish side of Northern Cyprus, showcasing historic sights and considerably quieter towns than elsewhere on the island.
From the harbour of Kyrenia Town to the divided capital of Cyprus, Nicosia, (see the 'Green Line' which distinguishes between the distinct Cypriot and Turkish sides), prepare to be surprised by the medieval treasures found in this offshoot of the Turkish Republic.
The tour also includes a day exploring the Karpas Peninsula (you know, the distinctive promontory that makes Cyprus instantly recognisable on any map). Here, you'll visit the Apostolos Andreas Monastery, a working olive oil mill, and see wild donkeys roaming free for a feel of the rural side of this otherwise well-known island.
See more tours from Just You >>

10. Russia
Considering your first visit to Russia? Newmarket Holidays' Moscow & St Petersburg tour is the perfect introduction, showing you all of the highlights while informing about the country's mind boggling past - not all of it so very distant.
Prepare to be bowled over by the scale of Moscow's main sights: the powerhouse of the Kremlin, Red Square, the patterned domes of St Basil's, Lenin's somewhat creepy Mausoleum and the columned Bolshoi Theatre.
Next up is St Petersburg by train for opulence in abundance at the likes of the enormous Hermitage Museum, Yusupov Palace, Pushkin Palace and substantial Peter and Paul Fortress.
What with the many museum visits, folklore tales, and eclectic architecture, this tour will leave you wanting more of this enigmatic country.
See more tours from Newmarket Holidays >>

11. Cuba
Tour: Viva Cuba*
In a nutshell: tour the likes of Havana, Trinidad and Cienfuegos as well as tobacco-growing region of Viñales Valley
Company: Mercury Holidays*
Duration: 8 days
Charismatic Cuba is yours for the exploring on this seven-day trip with new-to-escorted-tours holiday pro, Mercury Holidays.
You'll walk the streets of time-warped Havana, learning all about the city's past while visiting the seafront El Morro Castle and Finca Vigía (the museum that was Ernest Hemingway's home) among other attractions.
Look forward to contrasting experiences: one day you're taking in the sights of the UNESCO-certified Viñales Valley, where tobacco is grown in the lush, green mountains of northwest Cuba, and the next you're finding out about the colonial towns of Cienfuegos and yellow-hued Trinidad.
Other trip highlights include visiting a cigar factory and the Havana Club Rum Museum as well as Che Guevara's Mausoleum in Santa Clara, plus you'll have the option of extending your trip for some much needed post-tour beach time R&R.
See more tours from Mercury Holidays >>

Is wildlife watching more your thing? See our pick of the top wildlife tours.
Even more cultural tours for 2023/2024
Looking for something a little more challenging? Perhaps you fancy going somewhere a wee bit different, where your time is only enhanced by having an experienced guide leading the way? Here are some of our favourite tantalising tours to some of the most colourful corners of the globe.
Bhutan
For a vivid hit right between the eyes, Bamboo Travel, which specialises in guided trips to countries across Asia, runs its Festivals of Bhutan itinerary each September. This takes in three cultural festivals, or traditional tshechu.
These are bright and lively affairs full of costumes, masks and dance that celebrate Bhutan's Buddhist heritage. The trip also includes a tour of this intriguing nation's capital, Thimphu, and a light hike in the vast Phobjikha Valley.
Uzbekistan
The clue is in the name with independent adventure specialist Wild Frontiers. If you really want to push the boundaries with experts at the wheel, browse the thrilling list of trips to the likes of northern Afghanistan and Pakistan.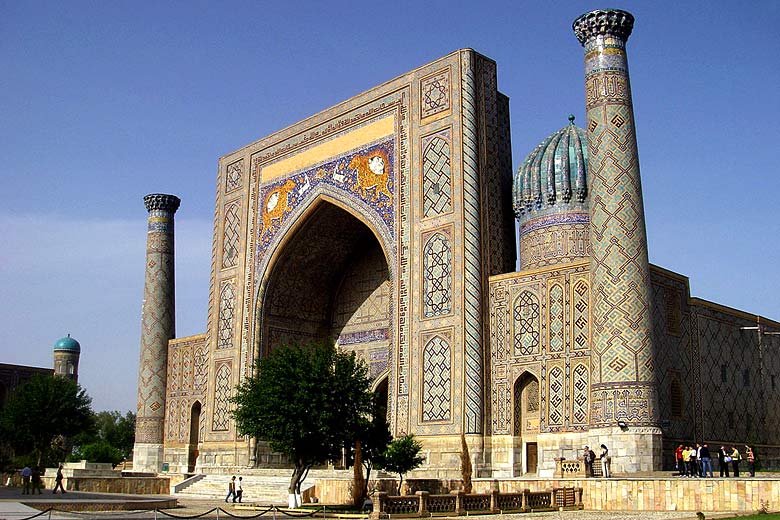 For something a little more tame but no less fascinating, see the Uzbekistan: Land of Silk Road Treasures tour, which passes through the great and the good of the prized trade route including Samarkand, Bukhara and Khiva. Go for the history, stay for the dazzling tilework and ricey goodness of plov.
Armenia & Georgia
Who says adventuring can't be luxurious? Certainly not the team at Cox & Kings, which is known for its signature blend of exhilarating itineraries topped with all the comfort and style you could wish for.
Combining one of the hottest destinations of the past few years with its lesser-known neighbour is the Armenia & Georgia: Treasures of the Caucasus route. Prepare to be in awe of the splendour of countless churches, cathedrals and monasteries, while the museums in the likes of Tbilisi and Yerevan complete the picture.
Japan
Japan is a nation like no other. Its quirky character ensures it remains incomparable with anywhere else on earth. Luxury travel guru Abercrombie & Kent has created the all encompassing Colours of Japan tour, which includes a diverse mix of sights and attractions.
Experience Tokyo and Kyoto, ride the bullet trains, marvel at intricate shrines and temples, wander around the geisha district of Kanazawa and the country's wonderful botanical gardens.
Sri Lanka
Audley Travel, known for its expertly-created bespoke itineraries, offers a memorable tour that does exactly what it says on the tin. The Colonial Sri Lanka: Kandy, tea country & Galle trip combines bustling cities and UNESCO attractions with the laidback scenes from the island's leafy green interior.
You'll enjoy a winding train ride through the tea lands, visit the most sacred of Buddhist sites, the Temple of the Tooth, and delight in meandering around gorgeous Galle, with its boutique shops and the impressive ramparts of the imposing 16th-century fort.
Looking for an escorted tour? Whatever kind of tour you're after, be it cultural, foodie, activity-based, wildlife-focused or something completely different, give our bespoke escorted tour finder a whirl for inspiration and great deals rolled into one.
Explore holidays in the sun for less
Be inspired
Get your weekly fix of holiday inspiration from some of the world's best travel writers plus save on your next trip with the latest exclusive offers
We promise not to share your details
Related posts