7 stops to experience the best of the Rhône Valley
Follow the flow of the Rhône through southern France to discover exquisite food and drink, astonishing history and fascinating culture under the warm Mediterranean sun.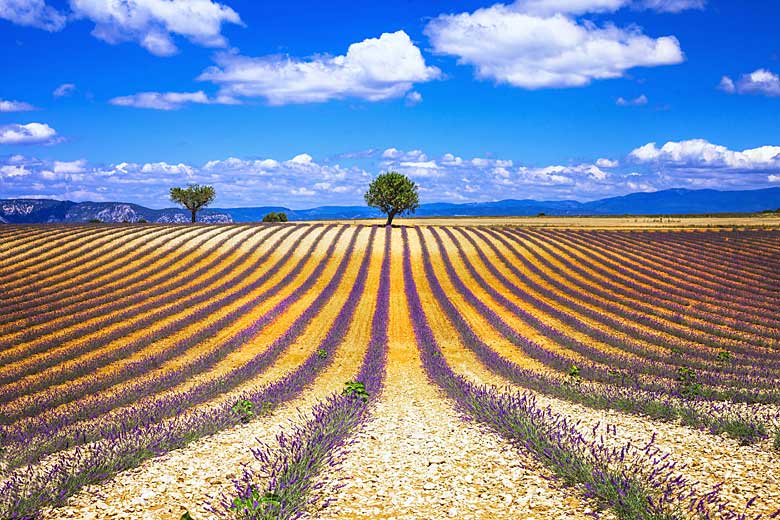 Planning to visit the Rhône? For a stay with a difference, check out the latest offers on properties with Airbnb*, giving you the freedom to explore just how you like.
Beaune
Picture-perfect Beaune is the capital of Burgundy wine country and getting there will take you through world-famous wine regions, such as Puligny-Montrachet, where the vines traversing the countryside produce bottles can cost four-figure sums.
The town itself has an old-world aristocratic vibe, which is no surprise when you learn that it's been the seat of the Duke of Burgundy since the 15th century. Its cobbled streets are awash with wine cellars where you can sample and buy, and charming markets to browse. The jewel in Beaune's crown is the beautiful Hospices de Beaune.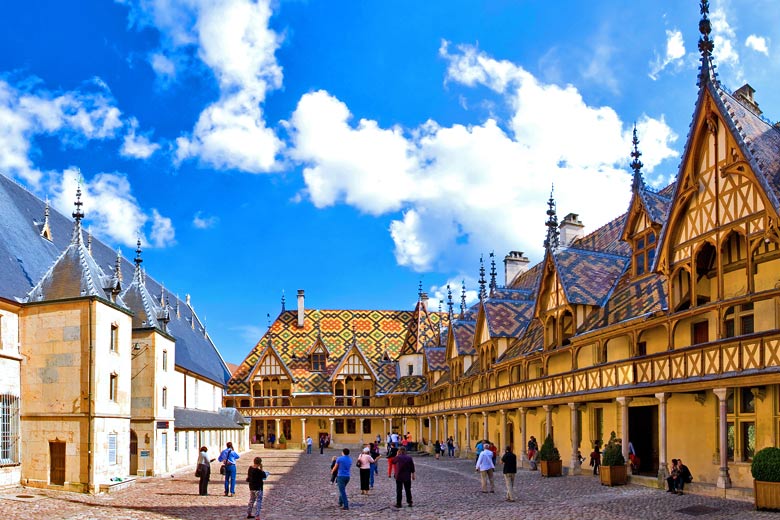 This hospital for the poor was founded in 1443 and features stunning Gothic architecture and a dazzling polychrome roof, which makes it feel more like a palace. Take a guided tour to explore how and why the sick were welcomed, and the secrets of its kitchens and apothecary.
Hospices de Beaune also has a renowned wine estate, the fruits of which are sold off in November at a friendly wine auction - just one of many fares and festivals the town hosts throughout the year.
Châteauneuf-du-Pape
No trip to the region would be complete without a vineyard visit and Châteauneuf-du-Pape should be at the top of your list. Barely more than a village in the Rhône Valley about 12 km north of Avignon, it has been producing world-famous wine since the popes of Avignon, who used its now ruined castle as their summer residence, planted vines in the 14th century.
The quaint medieval lanes are full of Degustation Gratuite - wine caves - where you taste for free, but it's worth getting the full experience while you're in town. Many local producers open their estates for tours and tastings, and a wander among the vines will bring a new appreciation of the place and its flavours.
Top it off with a visit to Le Musée du Vin for a peek at the ancient tools of the trade, and an amble around the small art galleries, artisan workshops and chocolatiers.
Considered cruising? For an alternative view of the sights of the Rhône, don't miss our guide to river cruises with the latest offers from leading cruise operators.
Arles
Until recent times, Arles has lagged behind its neighbouring towns and cities in welcoming tourists, despite being the home of two of arts' most famous residences - Vincent van Gogh's Yellow House and the hospital in which he was institutionalised, both of which he famously painted.
The artist extraordinaire wanted the town to be a haven for the arts and, with the opening of the LUMA Arles, a 20-acre arts complex on the town's eastside, his dream is finally coming to fruition.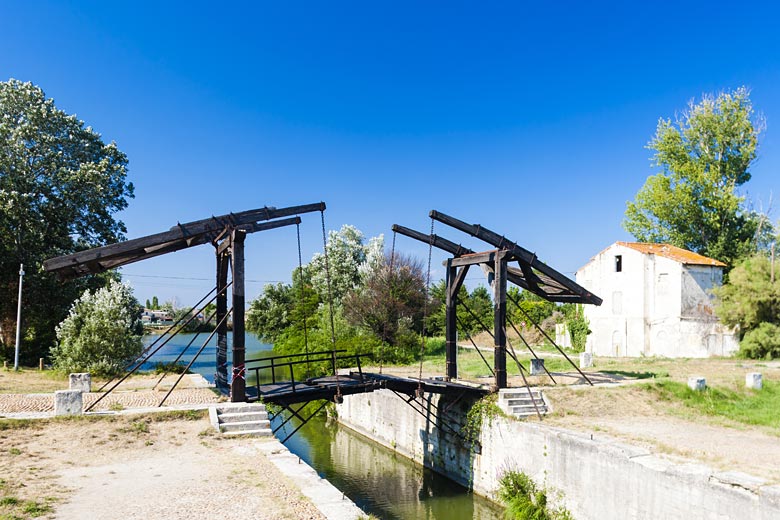 A seat of Roman Gaul, Arles is full of the splendour of the ancient world, including a 2,000-year-old amphitheatre that sits in the centre of town - a UNESCO protected area - like a mini Colosseum.
Take in the twists and turns of its streets, seeing the ruins, galleries, boutiques and café bars and, sooner or later, you'll happen across the site of the Yellow House (the original building was sadly destroyed during WWII), which was the home and studio Van Gogh shared with Paul Gauguin, and the informative Fondation Vincent van Gogh.
Don't miss the old hospital where Van Gogh was sent after his moment of ear-cutting madness. Today, it's the Espace van Gogh, which celebrates his work and boasts calming courtyard gardens.
Viviers
Head off the tourist trail and get a taste of local life in the small walled city of Viviers, which sits on the right bank of the Rhône. You can expect to be welcomed with endless 'bonjours' as you wander this under-explored gem which, as a religious and administrative capital of the region, has several sites of historical importance.
Follow the walking route to the Town Hall, situated in the former Bishop's Palace, the flamboyant Cathedral of St Vincent and the 16th-century Knights' House with its Renaissance façade.
Climb to the hilltop enclave and you'll find several viewpoints over the town below and Rhône Valley, of which the old fort of Belvédère de Châteauvieux serves up a panoramic spectacle.
Orange
Packed with cultural attractions, a visit to the city of Orange is a sophisticated affair. Most famous as home to Europe's most impressive Roman site - its only intact 1st-century amphitheatre - you can take a tour or head up to Parc de la Colline-Saint-Eutrope on the hill for great views over the town and theatre. Events are still held at the amphitheatre, transporting you back to the ancient world on a balmy summer evening.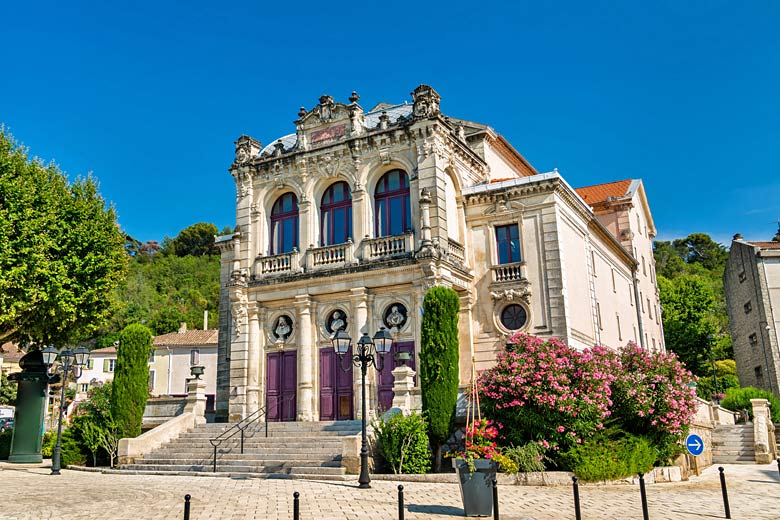 Fine dining restaurants abound in Orange's colourful streets, so make sure you take a tasty pitstop while you're checking out its other charms, such as the 19-m high and wide, and 8-m thick Arc de Triomphe, a Roman monument decorated with reliefs celebrating victories, and the Musée d'Art et d'Histoire.
Lyon
France's third-largest city, Lyon, has a little-known and recently revamped Renaissance Old Town that's well worth exploring, especially the traboules - hidden passageways that weave between courtyards and through buildings.
A French industrial and banking powerhouse, Lyon has outstanding museums and galleries, excellent shopping and an air of je ne sais quoi. Food is also foremost: Lyon is home to a staggering 22 Michelin stars and many bouchon - traditional Lyonnaise restaurants serving local fare.
Avignon
Historic majesty comes in big doses in Avignon. During the 14th-century this ramparted town was the seat of Catholic popes and, as such, the centre of Christianity.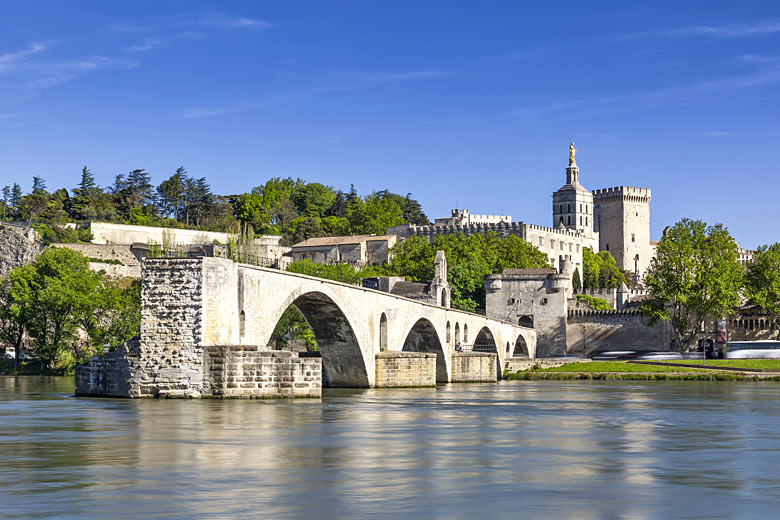 The city remained under papal rule until it joined France in the 18th-century, so there is splendour in spades at the Palais des Papes, the papal palace that offers a snapshot of what the religious life was really like. The Pont du Gard, a Roman masterpiece spanning the river, meanwhile, offers mind boggling feats of engineering to admire.
But it's not all about the past in Avignon. Head there in July for Festival d'Avignon, a month-long arts extravaganza that rivals the Edinburgh Festival and Fringe for its capacity to engulf the town. But, unlike Edinburgh, Avignon celebrates creativity under the Mediterranean sun.
Weather in the Rhône Valley
| | Jan | Feb | Mar | Apr | May | Jun | Jul | Aug | Sep | Oct | Nov | Dec |
| --- | --- | --- | --- | --- | --- | --- | --- | --- | --- | --- | --- | --- |
| Maximum daytime temperature °C | | | | | 19 | 23 | 27 | 26 | 23 | 17 | | |
| Hours of sunshine (daily) | 2 | 3 | 5 | | 7 | | | | 7 | 4 | 3 | 2 |
| Days with some rainfall | 16 | 13 | | 14 | | | | 11 | | | 14 | |
We've chosen to highlight the weather in Lyon but you can also check out the weather in Arles, which is ever-so-slightly different for its location further south, which is notably a touch sunnier and warmer.
Tempted to discover the Rhône Valley? Check out the latest deals on ferries to France for self-drive holidays while Airbnb offers quirky properties of all shapes and sizes for every budget.
More about France
Jan Feb Mar Apr May Jun Jul Aug Sep Oct Nov Dec
Get FREE travel offers
Sign up to receive the latest deals and exclusive discounts on holidays, flights, hotels and more, plus inspiration on where to go when
We promise not to share your details
Related posts
*affiliate links: find out how we are funded and why this helps us remain free to use.