Which Balearic Island is right for you?
*affiliate links: find out how we are funded and why this helps us remain free to use.
There are few beach destinations in Europe more famous than the Balearic Islands*, but there is far more to these beguiling islands than just, admittedly gorgeous, strips of sand. If you've yet to visit this Mediterranean archipelago, or would just like a refresher, what do each of the islands offer?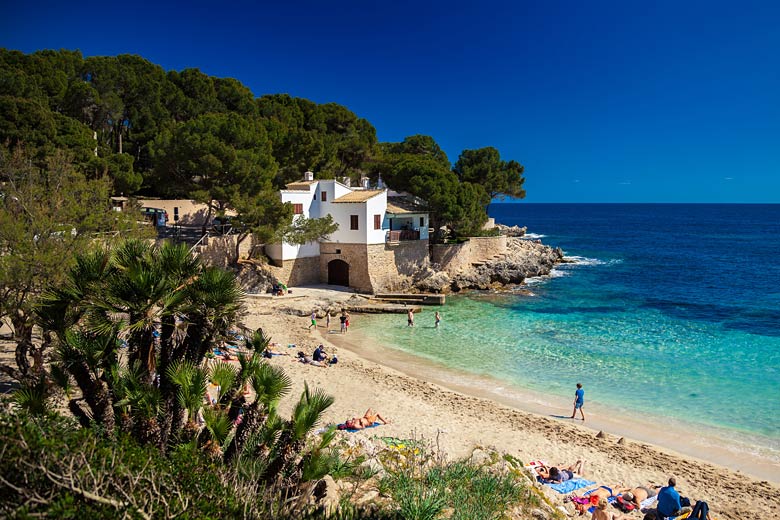 We've asked Balearics expert Robin McKelvie to share his tips on each of the main islands to help you decide which one is right for you.
Getting to the Balearic Islands: holiday giant TUI offers many great value holidays for all four of these glorious Mediterranean islands. Browse the latest deals on holidays with TUI* to book your getaway for less.
Which island?
There are four main Balearic Islands - Majorca, Ibiza, Menorca and Formentera - with a sprinkling of islets dotted around them.
Each of this quartet offers something different, though they share a delicious collage of Spanish and Catalan influences that enlivens their history, culture and cuisine. So which one suits your holiday needs? Let's find out, island by island, in descending size order:
Majorca
Main attractions: City of Palma, Tramuntana Mountains, beach resorts
Who goes: 18-30, families, hikers and cyclists
Best for: city slickers, foodies, active sports
The largest of the Balearic Islands, Majorca* has come a long way since it was dismissed and just viewed as a flop and drop mass tourist escape. The high-rises have been curbed, resorts have spruced themselves up and the appeal of this remarkably attractive island has spread beyond package holidays.
The resorts still really do stack up for a brilliant week or two of glorious mindless relaxation too. Even if you plan to only gravitate from bed to beach, then bar to bed, do make time for Palma.
The only real city in the Balearics is like a compact greatest hits of Spanish cities, with its own mini-Madrid Plaza Mayor, a Barcelona-style pedestrianised Rambla and tapas bars to rival Seville's finest.
These days Palma boasts quirky independent hotels, hip boutiques, cool cocktail bars and Michelin-starred gastronomic temples. Palma is now a holiday destination in its own right; ideal city break territory: sexy, elegant and evocative, the polar opposite of the tabloid image of the island.
The most dramatic way to bash, or, rather, slowly roll, out of Palma is on the old-timer train to Soller. This glorious anachronism lifts you and your spirits up through the citrus groves high into the Tramuntana Mountains, revealing the other side of this still wild island with a cinematic flourish.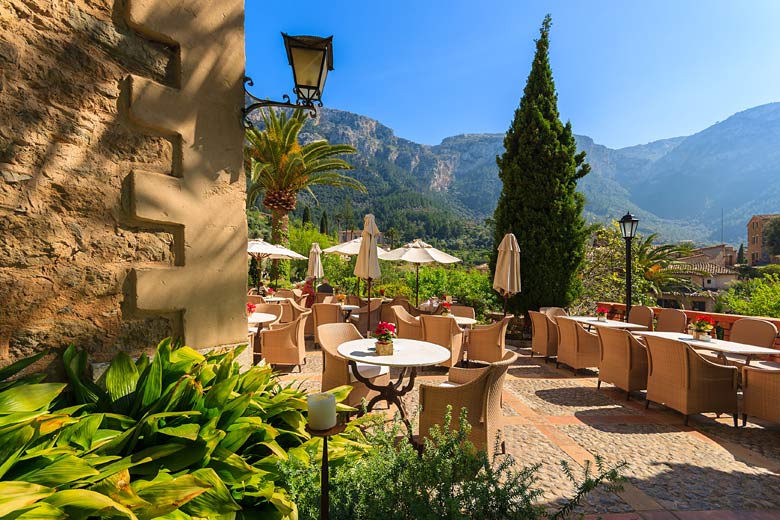 You can then hop on the vintage tram down to the Port de Soller, or break off hiking or biking in a rugged wildscape that could not be more different to the old clichés, as you discover one of the most captivating isles in the Mediterranean.
Latest Covid-19 travel advice: stay up-to-date with the latest Covid-19 travel advice, such as the UK traffic light system and entry requirements, including any testing and quarantining required, with our complete guide to travelling during the pandemic.
Ibiza
Main attractions: Clubbing, beaches, soul searching
Who goes: Clubbers, families and bongo drummers
Best for: Clubbers of all hues, mindfulness
'Ib-eeeza' to many people means only one thing and that is hands-in-the-air banging tunes all night in some of Europe's most illustrious clubs. This is the island, after all, where Pasha and Amnesia mushroomed into global brands. According to Guinness World Records, It's also home to the world's biggest club, Privilege.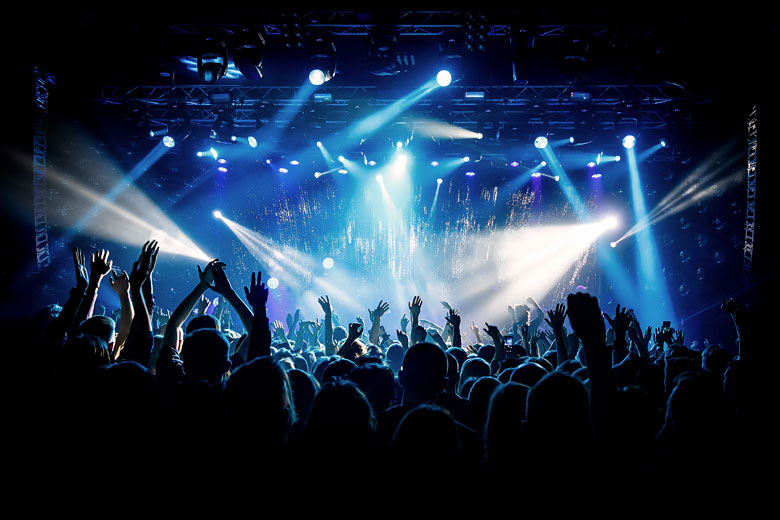 You can come to Ibiza* for a week and party in a world-class club at night, sleep all day and do it all again. I have. And it's brilliant fun. But venture beyond the dancefloor and another Ibiza emerges, even in Ibiza Town, a whitewashed waterfront charmer.
Take off those shades and it offers historic architecture that distracts from the beaches, wee boutiques and serious splashes of local colour.
Push beyond the resorts, which, like Majorca, have tried to pull their socks up in recent years with families very much welcome, and another Ibiza emerges altogether: an island of pristine beaches and wee coves.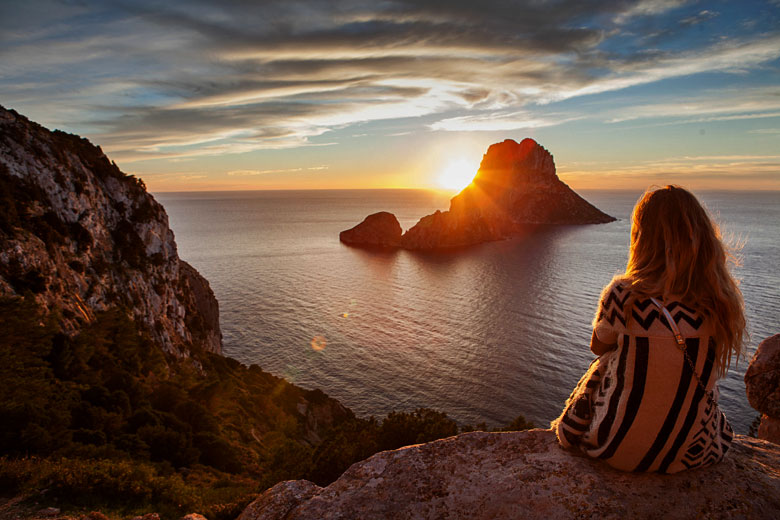 This is the Ibiza that first drew what at the time were called 'hippies'. Today Ibiza is still popular with those in search of something, or just to celebrate life. Savouring sunsets with the bongo drummers at Benirrás beach is every bit as life-affirming as dancing until sunrise.
Menorca
Main attractions: City of Mahon, sandy beaches, tranquillity
Who goes: Families, mature holidaymakers, adventurers
Best for: Getting away from it all, appreciating nature
The pace comes down a notch on this, a more tranquil, island, which has been designated a UNESCO Biosphere Reserve. Until recently, Menorca* was largely the preserve of more mature, savvy visitors who found the perfect antidote to the busier isles.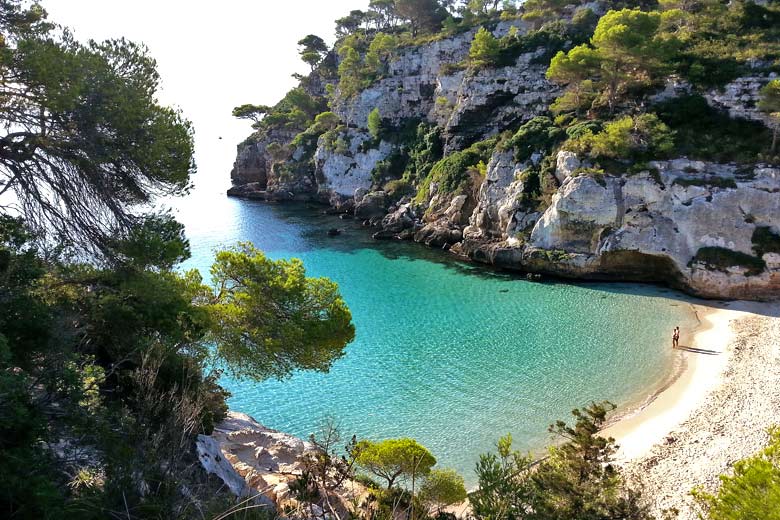 Young families have followed suit and active sports enthusiasts have joined the ornithologists who flock here for the world-class birdwatching. Nature is still king on Menorca, with a rich necklace of unspoilt beaches to let life's strains ease away.
If you do want to get active, hike up 357m-high Monte Toro, grab a snorkel mask, surf out on a boat trip, or join the windsurfers who are discovering Menorca.
The built environment attracts, too, and not just Mahon, the city that is said to have brought the world mayonnaise. Though hanging out in Mahon's seafood-blessed restaurants and delving into its historic sights is a joy.
Ciutadella tempts with its old-world harbour. Fitting for an island that still feels reassuringly old world, with a sprinkling of heritage sites to explore.
Formentera
Main attractions: Beach escape, horizontally chilled out
Who goes: Ibiza day trippers, beach bums and Robinson Crusoe
Best for: Beach lovers, recovering clubbers
Take off the clubbing clobber and slip on some sandals on arrival in bijou Formentera* (it's only 12 miles long), which lies just a half-hour boat ride from Ibiza. It's also the only one of the four main islands without an airport.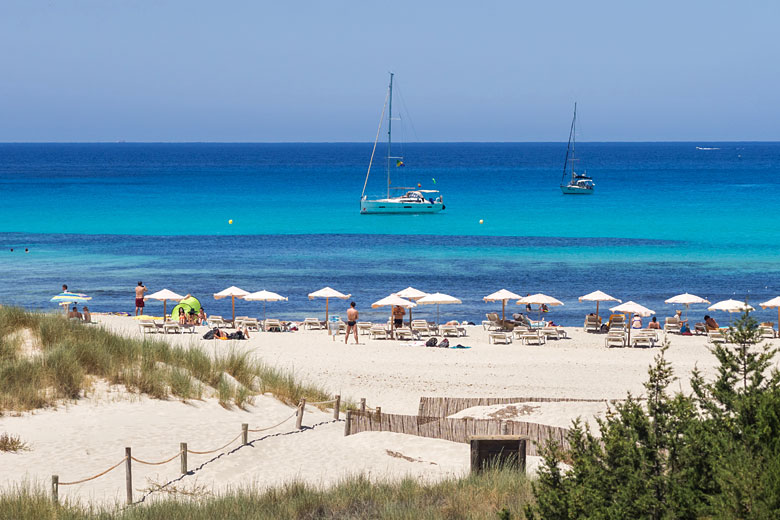 Formentera is a world away in atmosphere: development has been tightly controlled here, with care for the environment maintained. In contrast, hotels and hospitality are reined in on Formentera.
Forget about hiring a car; here it's all about two wheels or just two feet. You can even walk out over the tombolo to the neighbouring islet of Espalmador at low tide.
Formentera's main draw are those beaches. Just kick back, smell the waft of wild rosemary and look out for the island's lizards sharing their enjoyment of the sun. Staying over is a spirit-soaring experience as you wave the day-trippers off into the sunset.
Weather in the Balearic Islands
| | Jan | Feb | Mar | Apr | May | Jun | Jul | Aug | Sep | Oct | Nov | Dec |
| --- | --- | --- | --- | --- | --- | --- | --- | --- | --- | --- | --- | --- |
| Maximum daytime temperature °C | 13 | | | 17 | 21 | | 28 | 28 | 26 | | 17 | |
| Hours of sunshine (daily) | | | | | 9 | 10 | 11 | 10 | 8 | | | |
| Days with some rainfall | | | | 11 | 9 | | 4 | | | | | |
| Sea temperature °C | | | | | 18 | | | 26 | | | 19 | 16 |
The guide above shows the weather in Majorca. Although conditions are much the same throughout the year across the islands, you can dive into more detail about each island with our weather guide to the Balearic Islands.
Found your perfect islands? Get booking with the latest online offers and discounts on holidays to the Balearic Islands with TUI today.
More about the Balearic Islands
Balearic Islands by month
Jan Feb Mar Apr May Jun Jul Aug Sep Oct Nov Dec
Explore holidays in the sun for less
Be inspired
Get your weekly fix of holiday inspiration from some of the world's best travel writers plus save on your next trip with the latest exclusive offers
We promise not to share your details
Related posts