Alluring Andalusia: the very best of the Costa de la Luz
*affiliate links: find out how we are funded and why this helps us remain free to use.
The Costa de la Luz (Coast of Light) is the unsung stretch of Spanish coastline that ripples along its southwestern fringes in search of the Portuguese border. It is a spectacular oasis where the Mediterranean meets the Atlantic Ocean and Africa haunts the horizon.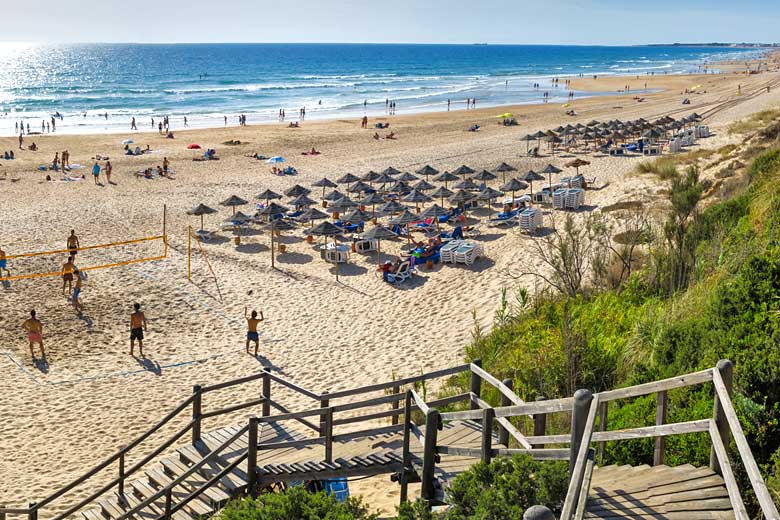 Handily, this corner of Spain is home to some superb beaches, an idyllic climate and two major resorts: Chiclana de la Frontera*, which boasts the epic 6 km sweep of Barossa Beach, and Isla Canela*, even closer to the Portuguese border, which sits on its own island and sports both a beach and an 18-hole golf course.
Getting to the Costa de la Luz: book your great value break to southern Spain with TUI* and fly from airports across the UK including Glasgow, Newcastle, Bristol and more.
From these excellent beach resorts numerous day trip options await that I've roadtested for you on multiple visits to this beguiling corner of Europe.
Historic Huelva
This frontier port town is tucked down close to the border with Portugal. It is a palm-fringed hideaway whose glory days came when it starred as a Roman port.
It is still home to some seriously impressive architecture, not least the 15th-century Church of San Pedro and its landmark cathedral, with its striking baroque façade.
Huelva also claims to have Columbus connections with some of his belongings said to reside in the Museo Provincial and a statue of the legendary explorer adorning Plaza de las Monjas, the town's main square. Look out for great and great value seafood restaurants, too.
Nip across the border
Why settle for visiting one Iberian country when you can easily cover two from the Costa de la Luz? Head west across the Guadiana River and the charms of Portugal's most southerly region, the Algarve, unfold.
The postcard-perfect historic town of Tavira is a whitewashed, colourful tiled gem, ideal for idle strolling. Cross its ancient Roman bridge, enjoy a heart-starting 'bica' (coffee) by the sleepy river.
Push on to Santa Luzia to enjoy the fruits of the labours of the local fishermen. Santa Luzia is probably the best place in Europe to savour octopus, cooked every way imaginable.
Finish the day by strolling out to Praia do Barril or take the wee train. It's an epic stretch of puffy white sand - you can actually hike all the way back east along the sands to the island that fronts Tavira, where a wee ferry can scoot you back to the mainland.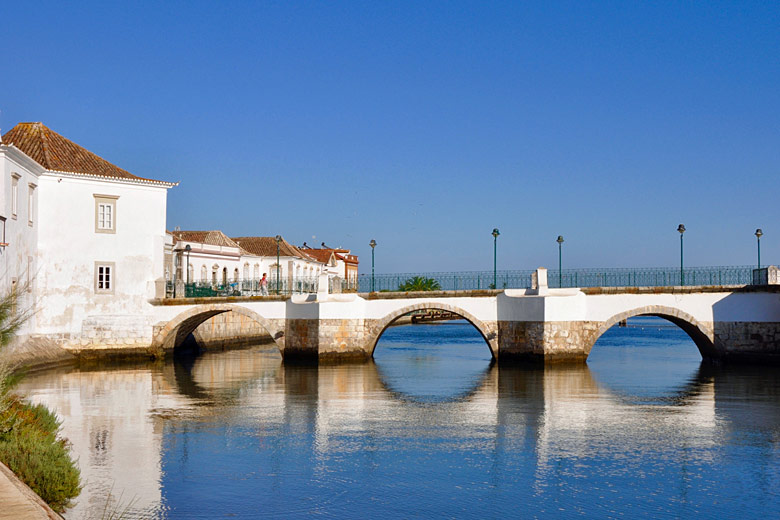 Sherry & seafood in one
You have to head to Cadiz for seafood and Jerez to visit a sherry bodega, right? Seriously wrong! Ease across the water from Cadiz and El Puerto de Santa María awaits. Its old core appeals with its own rugged castle, but we are here for the wine and the seafood.
Calle Ribera del Mariscos is the place for a boat-fresh, wallet pleasing seafood feast with battered fried hake the local speciality.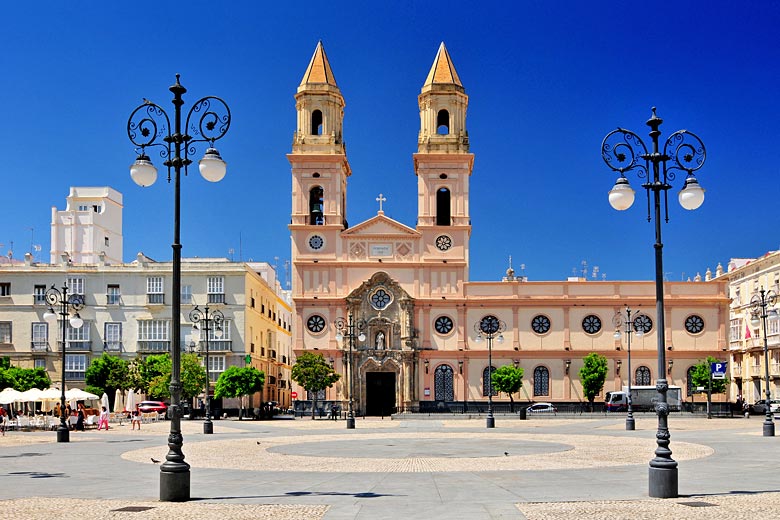 A short stroll away lies sherry heaven in the form of Osborne Bodega. Here you can enjoy a tour, with their dramatic advertising exhibits as interesting as the story of sherry - if you've spent even a little time in Spain you'll know their main icon, that big black bull! The greatest fun is, of course, in tasting their gorgeous sherries.
Head to the 'island' of San Fernando
This peninsula in the Bay of Cadiz lies across a narrow strip of land, looking from some points like an island, hence its 'Island of the South' nickname.
Heroically, San Fernando stood alongside Cadiz in 1810 during Napoleon's conquest when the two held firm as the only parts of Spain not to surrender to French forces.
Within Spain it is known as the birthplace of illustrious flamenco singer Camaron de la Isla. It is notable today for its brace of fine churches and the striking neoclassical Pantheon of Illustrious Sailors, an 18th-century memorial and mausoleum (built around a former church) that is dedicated to perished Spanish sailors.
Stare over to Africa
The fascinating town of Tarifa gazes wistfully across the Straits of Gibraltar towards the Rif mountains of North Africa.
This is a spectacular spot, much loved by kiteboarders and surfers who flock to enjoy the famous local winds and big surf, which are backed up by striking starched white beaches.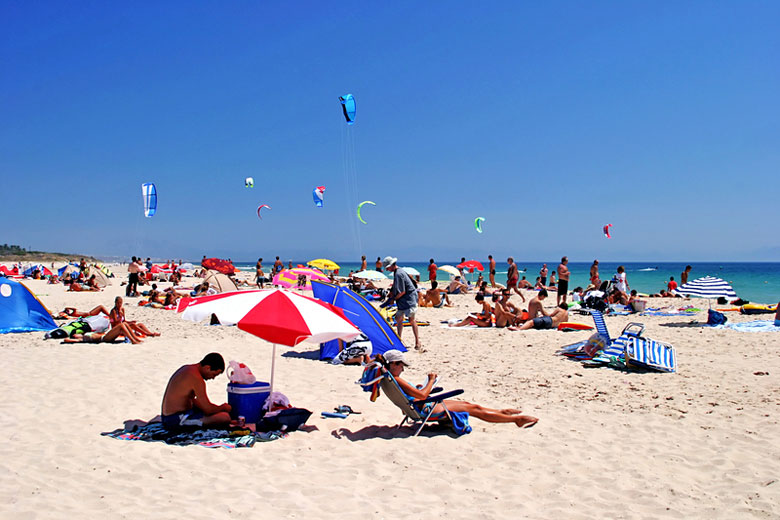 Historically, Tarifa was where the first Moorish conquest of Andalusia began. Stroll the narrow streets of its old town and the centuries soon peel back as whitewashed buildings shine brightly at every turn.
The best time to come if you're a seafood lover is in spring when the bluefin tuna migrate from the Atlantic back to their Mediterranean spawning grounds. There are plenty of places to sample this delicious delicacy.
Switch continent
Ever been to Africa? Well, this remarkable continent lies less than 10 miles away. Catch a boat from Tarifa and this tantalising spectre soon looms up large in front of you.
Tangier is a honky-tonk port city where you really need your wits about you for an independent visit, but it also offers a thrilling taste of what Morocco offers.
You will get lost in the narrow streets of the kasbah and feel like you are in a movie. Drink fruit tea, dabble with buying a carpet and then hotfoot it back to Europe with the aromas of exotic spices buzzing through you and your memories.
Sophisticated Sotogrande
This luxurious resort oasis lies on the very eastern extremities of the Costa de la Luz, where it meets the more famous and more developed Costa del Sol. Until the 1970s, this ultra-exclusive enclave was the sole preserve of monarchs, high financiers and A-list celebrities.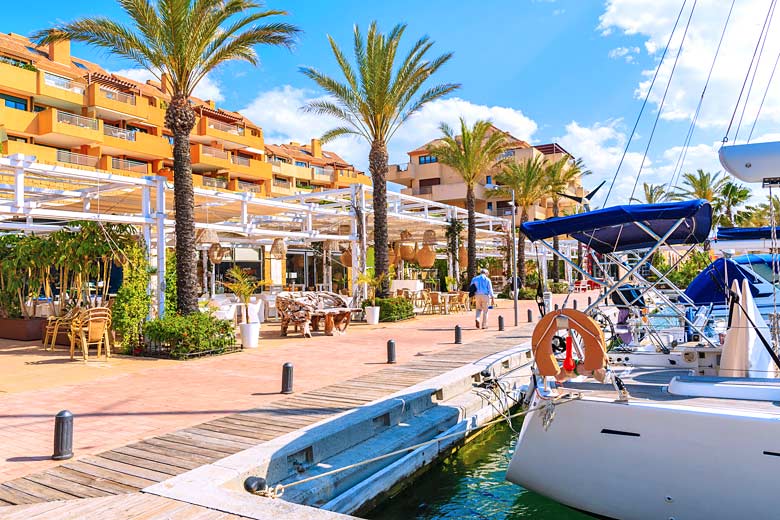 These days mere mortals are allowed to come in and stroll around its glitzy millionaire yacht-laden marina and check out the swish La Reserva Club with its restaurants, golf courses and seriously luxurious inland beach club.
This surreal beach oasis boasts an artificial lake, which is surrounded by Bali beds and even has its own watersports centre. It's a great place to chill out.
Weather in Costa de la Luz
The above shows the weather for Cadiz. You can find out more about the weather along Spain's Costa de la Luz, and see when we think is the very best time to go.
Is the Costa de la Luz calling? If you're planning a trip to the sun-soaked shores of Andalusia, check out the latest deals on holidays to Costa de la Luz with TUI.
More about the Costa de la Luz
Jan Feb Mar Apr May Jun Jul Aug Sep Oct Nov Dec
Explore holidays in the sun for less
Be inspired
Get your weekly fix of holiday inspiration from some of the world's best travel writers plus save on your next trip with the latest exclusive offers
We promise not to share your details
Related posts