6 misconceptions about New Delhi
*affiliate links: find out how we are funded and why this helps us remain free to use.
Delhi is home to some of India's most unmissable sights, including the Red Fort and UNESCO-listed Humayun's Tomb (think of a less-crowded version of the Taj Mahal). But it's also a city surrounded by misconceptions, which is why we decided it's high time for a spot of myth-busting.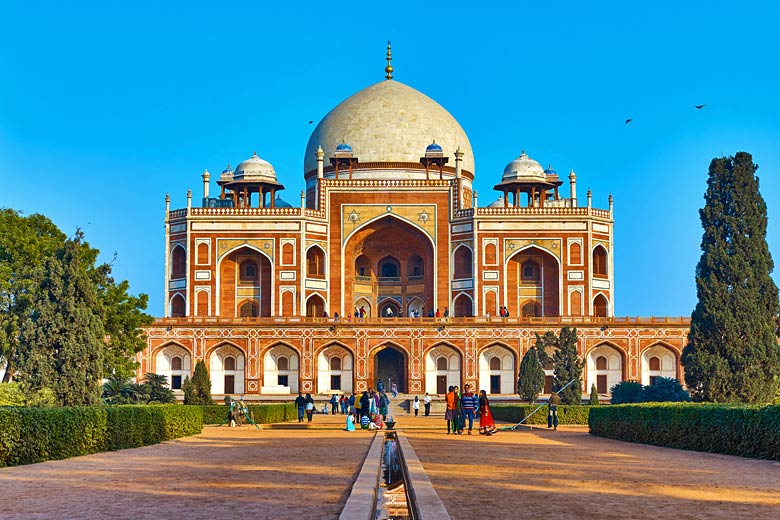 India's capital is also easier to get to than ever before: Virgin Atlantic flies direct to this northern city* daily from London Heathrow in under nine hours. Check out the latest deals on fares to Delhi once you've delved behind the scenes of these six misconceptions, and get booking today.
1. You'll get Delhi belly
We've got the Brits' love of rhyming slang to thank for this one. It's a misconception that all visits to India come with a side order of food poisoning, yet by restricting yourself to McDonalds and hotel restaurants you'll miss out on some of the world's finest cuisine.
Neeraj Beneda, a guide for Intrepid Travel*, has some top tips for India-bound travellers:
"Consider sticking to vegetarian cuisine when it comes to street food - you never know where the knives used to cut meat have been stored, or what else they've used been for."
"And be aware that sauces which come with snacks (such as chutney offered with samosas) are often made with tap water. Remember to wash fruit and vegetables thoroughly, too." Wise words.
2. All Indian cuisine is vegetarian. And ridiculously hot.
That said above, around 60% of Indians eat meat, and this number is growing. Wander through Delhi's bustling centre and you'll see locals chowing down on everything from chicken curries to Nando's burgers.
As for the spiciness? "We do enjoy a little edge when it comes to spices," admits Intrepid Travel guide Neeraj Beneda. "But we also like to taste our flavours!" Some of the spicier dishes you're likely to come across in Delhi include chole bhature, a spicy curry made with chickpeas, and nihari, a broth made with slow-cooked meat. Look out for butter chicken and kebabs, local dishes less likely to pack a punch in the spiciness stakes.
3. It's chaos
This one's not strictly a misconception: Delhi's chaos is a strangely organised one. Yes, you'll see donkeys, cows and horses running across motorways and yes, it might be the only city of this size where the fire department regularly has to rescue monkeys caught up in tangles of telephone wire, but generally, everything works.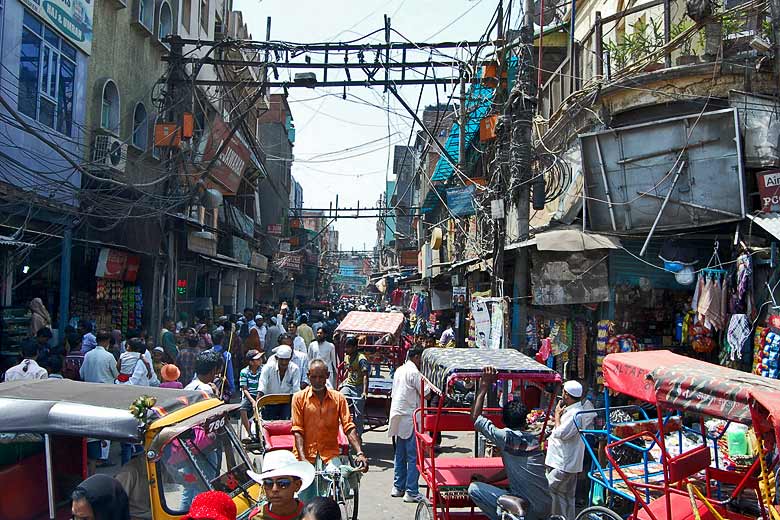 Plus, it's got an efficient, air-conditioned metro system (complete with women-only carriages), some of the world's finest hotels (we've got a particular soft spot for the recently refurbished Shangri-La's Eros Hotel*) and two of the world's most popular car-sharing services - Uber and Ola.
Did you know?: New Delhi made it into our pick of top 10 city break destinations in March and November owing to its winning combination of things to do and wonderful weather at these times.
4. Everyone drinks chai
Another misconception - although if you've ever braved a Delhi train journey, you'll certainly quickly become accustomed to the "chai" calls of tea vendors.
Coffee has recently become incredibly popular, and the past two years have seen the opening of several cafés specialising in rare blends brewed using hi-tech gadgetry. "Our customers are increasingly drawn towards cold coffee brews, iced pour-overs and nitro coffee," reveals Rhea at hipster favourite Blue Tokai Coffee Roasters.
Delhiites have also embraced the craft beer craze (albeit slightly late). Head to Rockman's Beer Island, the city's first microbrewery, for a range of delicious ales and authentic German cuisine, including Weiner Frankfurters and Nuremberg sausages.
5. It's always hot
Consider ditching the flip-flops and sunnies if you're heading to Delhi between November and February, because its winters are notoriously harsh, with the mercury often plummeting as low as 0°C.
Head there between April and June and you'll experience a very different extreme, with temperatures swinging between 35°C and 50°C. The best time to go to New Delhi? February, March and November.
Meanwhile, although July marks the beginning of India's monsoon season, the rain usually comes in short, sharp bursts, and during these months Delhi's at its greenest, flower-filled best. For more detailed information, check out our climate guide to New Delhi.
6. It's not safe for women
India might well be one of the more challenging countries to explore (especially for female travellers), but take a few simple precautions and you'll enjoy a hassle-free visit to its spectacular capital.
If you're travelling solo, aim to be back at your hotel or hostel by 9pm, and always tell someone about your plans, whether this means dropping loved ones an email or leaving a note in your room.
Where possible, use pre-booked taxis, Uber or Ola. The best bit? These car-sharing services are not only safe but ridiculously cheap - expect a fare of under £1 for a journey of two to three miles.
Are you curious about the Indian capital city? Check out the latest great value fares to Delhi with Virgin Atlantic, and you may find yourself putting these tips to the test in no time. Remember, you can find out more about the weather in Delhi, and see when we think is the best time to go to make the most of this enchanting urban destination.
More about New Delhi
New Delhi by month
Jan Feb Mar Apr May Jun Jul Aug Sep Oct Nov Dec
Explore holidays in the sun for less
Be inspired
Get your weekly fix of holiday inspiration from some of the world's best travel writers plus save on your next trip with the latest exclusive offers
We promise not to share your details
Related posts