New airline routes & holiday destinations for 2021/2022
Check the latest travel advice and current Covid-19 rules and restrictions by country.
New airline routes from the UK
Whether you're after holiday inspo or planning your travels for the year ahead, here you'll find the latest information on brand new airline routes direct from airports across the UK.
1. TUI
TUI has been busy planning ahead with the big reveal of its summer 2022 schedule. Among many usual suspects, TUI is set to relaunch flights and holidays from Teesside Airport - the first time since it ceased operations there in 2013.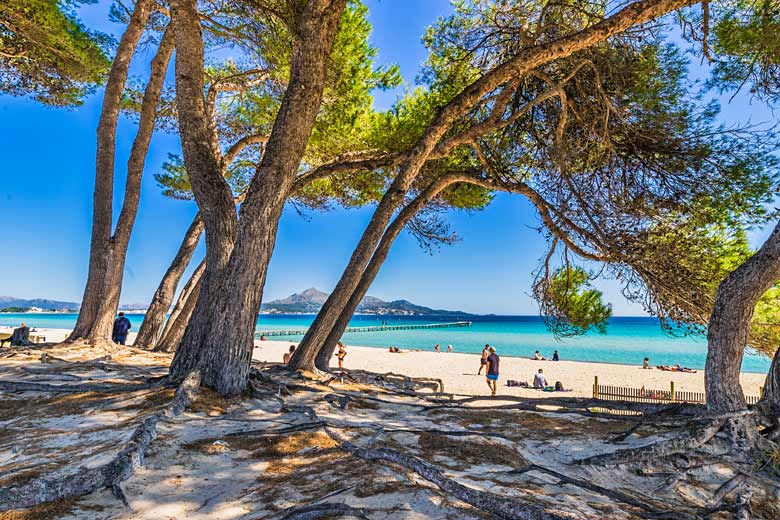 This is great news for those living in the northeast who will be able to fly direct to Palma, Majorca. These weekly flights will also coincide with the departure of four Mediterranean-based itineraries from Marella Cruises in the Balearics.
2. Jet2
In what might be surprising news given the year we've witnessed, Jet2 recently announced that it will commence flights and holidays from its new base at Bristol Airport from summer 2021.
Along with much-loved destinations in Spain, Greece, Italy and Cyprus among others, there will be four exclusive new weekly routes to Izmir in Turkey, Kalamata and Lesbos in Greece and Costa de Almeria in Spain.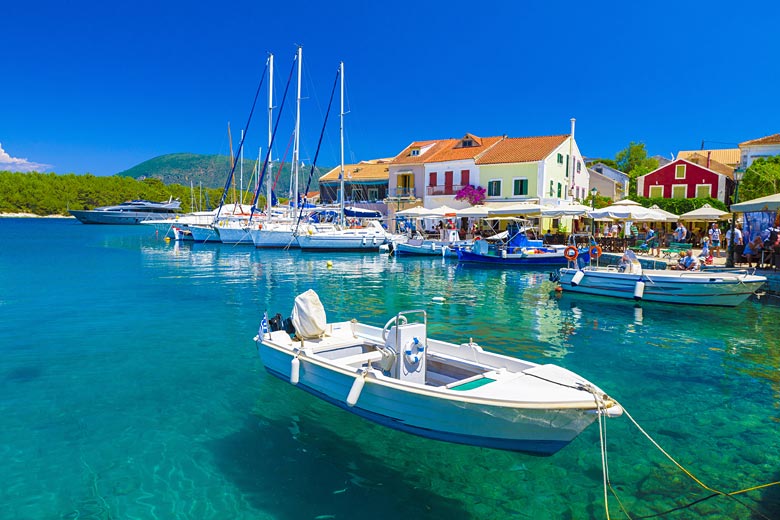 Jet2 has also confirmed that it will operate weekly flights to Geneva in Switzerland, Grenoble in France and Salzburg in Austria for the ski season of winter 2021/2022 as well.
Further north in the airline's original heartland, Jet2 has pledged new flights and holiday options to Greece, which is seeing a surge in popularity. Routes will be offered to holiday favourites Kefalonia, Santorini and Skiathos from Newcastle Airport and Skiathos from East Midlands Airport for summer 2021.
The scenic Channel Island of Jersey, with its crystal waters and rocky bays, is another big winner in Jet2's upcoming schedule thanks to flights and holidays now available to book from mid-May 2021 through to September 2021 from Birmingham, East Midlands, Manchester, Newcastle and London Stansted.
Finally, Jet2 is expanding its routes into the delightful Dutch capital with a twice-weekly service (operating Fridays and Mondays) from Birmingham to Schiphol Airport in Amsterdam between 30 April 2021 and 29 October 2021.
Looking further ahead to 2022, Jet2 has announced that it will add three new routes to Greece from the Scottish capital. The seasonal weekly flights from Edinburgh will take holidaymakers to Skiathos, Santorini and Preveza.
The new base of Bristol will also receive three new routes from summer 2022: Alicante in Spain, Bodrum in Turkey and Dubrovnik in Croatia.
Looking for a holiday? See the latest deals on breaks to these new destinations and more from Bristol and other UK airports with Jet2holidays.
3. Virgin Atlantic
Virgin Atlantic has fixed its gaze on the Indian subcontinent for 2021. Firstly, it is set to launch new flights to Lahore in northeastern Pakistan. The route, which will depart from London Heathrow, will be operated by the airline's snazzy 787-9 Dreamliner and run four times per week from 13 December 2020.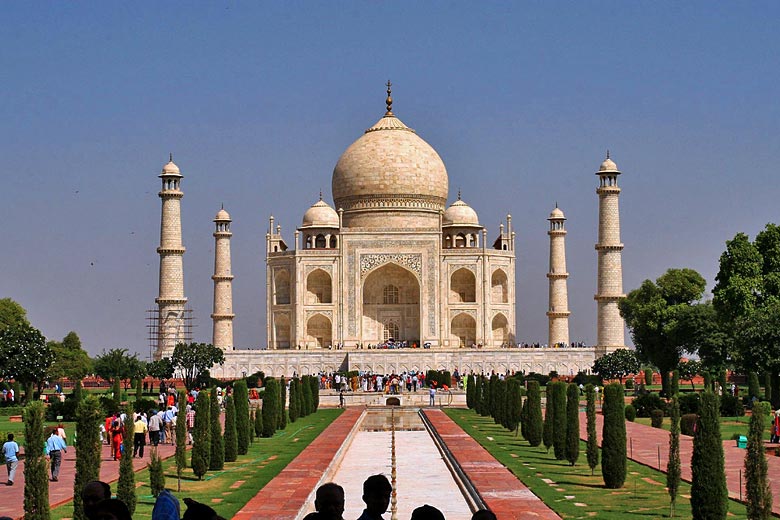 In addition to this, Virgin Atlantic is kicking off two new routes from Manchester to Mumbai and Delhi. The Mumbai route will take to the skies three times per week from 19 December 2020, while the Delhi route will run five times per week from 5 January 2021.
Expanding further into the Caribbean, Virgin Atlantic is preparing to launch Europe's only direct flight to the glorious island of St Vincent from June 2021. The twice-weekly route will operate from London Heathrow.
Flights with Virgin Atlantic >>

4. British Airways
In good news for those on England's south coast, British Airways has revealed that it's taking over a number of slots left in the wake of Flybe's collapse at Southampton Airport from May 2021.
These will be filled with new routes to Europe for the summer season, kicking off on 1 May with flights to Faro in the Algarve, Portugal, Florence in Tuscany, Italy, Malaga, Costa del Sol in southern Spain and Palma on the Balearic Island of Majorca. This will be joined by Ibiza from the 2 May.
Later in the month, from the 15 May, BA will launch routes to Bergerac, Limoges and Nice in France and, from 16 May, you'll be able to jet off to the sunny shores of Mykonos in Greece.
Flights with British Airways >>

5. Ryanair
Ryanair is joining TUI with its new base in Teesside. From the 1 June 2021, this northeasterly hub will host flights with Ireland's low-cost carrier to Alicante and the Balearic Island of Majorca, both twice weekly.
6. Iberia Express
Iberia Express, the budget sibling of Spain's national flag carrier, is ready for its debut at Newcastle Airport. Launching between 26 December 2020 and 3 January 2021, Iberia Express will fly from the northeast of England to the lively Spanish capital of Madrid and the Canary Islands of Gran Canaria and Lanzarote.
The addition of these flights, along with the new routes from Ryanair, Jet2 and TUI in the region, shows the great demand for travel to popular holiday destinations in the northeast.
Flights with Iberia Express >>

7. Wizz Air
You could be forgiven for thinking this low-cost Hungarian airline has been untouched by the pandemic, given its flurry of new routes and the opening of two new UK bases. From its new hub at London Gatwick, Wizz Air will connect passengers with some welcome winter sun via twice-weekly routes to Gibraltar (11 December) and Funchal in Madeira (15 December).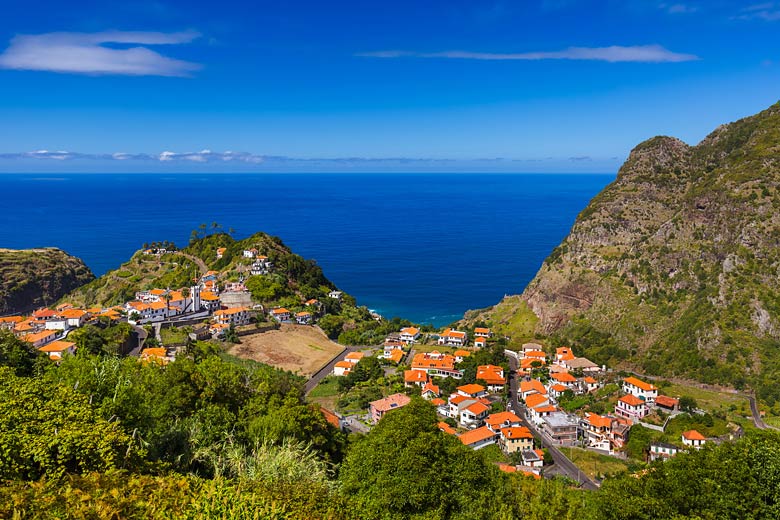 Its second new home at Doncaster/Sheffield will also see winter flights to Gibraltar and Funchal as well as seasonal routes to Fuerteventura, Gran Canaria and Lisbon, all twice-weekly from 7 December, Lanzarote three times per week from 8 December and Eindhoven in the Netherlands twice-weekly from 9 December 2020.
Wizz Air has boosted Birmingham's Eastern European offering with two recently launched routes to the Romanian cities of Craiova and Iasi, while London Luton has been marked out for a surge in flights to Spain - namely Alicante and Valencia - and magical Marrakech in Morocco, all from 7 December 2020.
8. SWISS
As with many airlines feeling the squeeze, SWISS has said it will only operate up to 40% of its usual winter capacity. However, this will include resuming a few UK routes: London Gatwick (from mid-December) and London City (from February 2021) to Geneva plus Birmingham and London City to Zurich, both from February 2021.
9. Sri Lankan Airlines
The Sri Lankan flag carrier, Sri Lankan Airlines, has delighted beach-goers with the announcement that it's commencing direct flights between London Heathrow and Malé, the capital of - and gateway to - the Maldives. The route will operate twice-weekly from 13 December 2020 until 13 April 2021.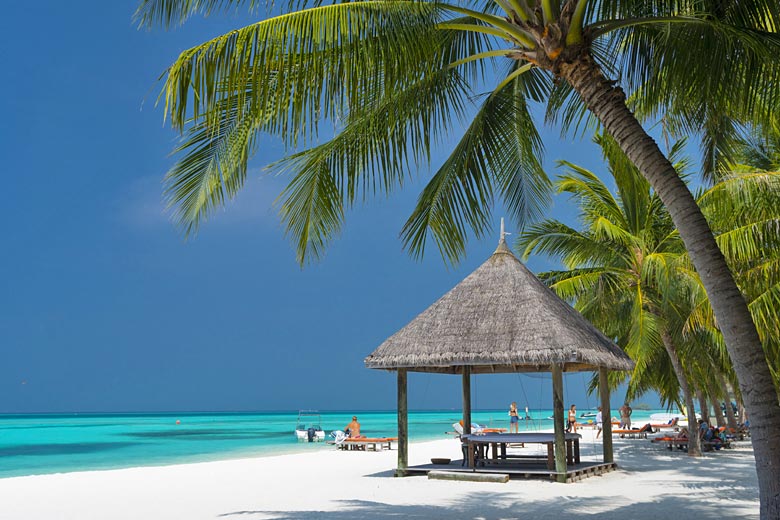 The new flights will add extra capacity to the route, which is also serviced by BA's flights to the Indian Ocean archipelago that are due to restart on 4 December 2020, just in time for some much-needed winter sun.
Flights with Sri Lankan Airlines >>

New airline routes via hubs worldwide
With more European airlines offering stopovers, it's easier than ever to book a long haul flight which includes a long transfer, letting you get out and explore your temporary host city between journeys.
Even if you don't extend your trip with a stopover, there are some fabulous fares to be had flying long haul via hubs. Read on to see what lies beyond with some of Europe's leading airlines in 2021/2022.
1. TAP Air Portugal
The Portuguese flag carrier is playing catch up by launching routes due to launch in 2020 but postponed by the pandemic. These include flights from the capital Lisbon to the sunny shores of Cancun in Mexico, cosmopolitan Cape Town in South Africa and Agadir on Morocco's Atlantic coast, which will take off from May 2021.
TAP Air Portugal is also commencing two more routes to North Africa from summer 2021 to Oujda in northeastern Morocco as well as the seaside enclaves of Djerba and Monastir in Tunisia. Extend any break with a stopover in Portugal to make the most of an indirect flight from the UK to any of these exciting new destinations.
Flights with TAP Air Portugal >>

2. Lufthansa
Germany's leading carrier has a host of new long-haul routes for summer 2021 departing from its base in Frankfurt, which is neatly connected to a number of UK airports.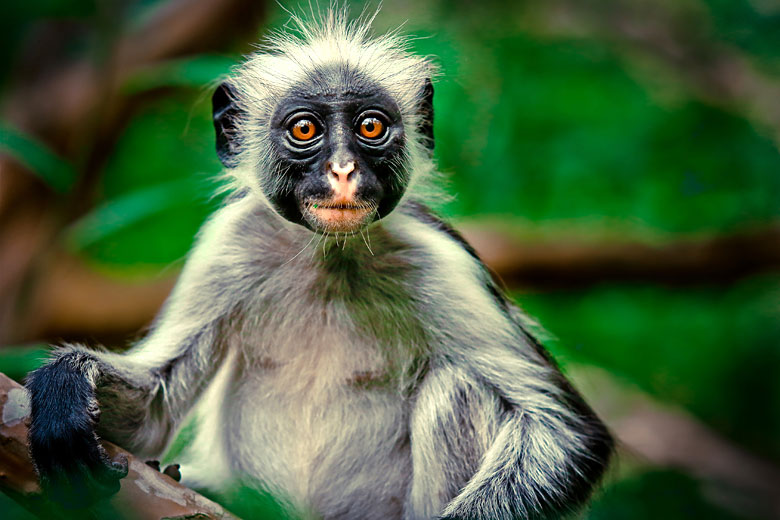 You'll be able to transfer in Frankfurt for flights to Punta Cana in the Dominican Republic from 29 March 2021, followed by Mombasa in Kenya from 31 March 2021. After touching down in the White and Blue City of Mombasa, the flight will continue on to the glorious sandy isle of Zanzibar.
Looking west, Lufthansa will launch new flights to the city of Anchorage in Alaska, USA. This flight to the wilds of northwest North America will commence on 3 June 2021 and operate three times per week.
It looks like there will also be a number of routes extended from winter 2020 into summer 2021 from Frankfurt. These will include flights to Mauritius and Malé in the Maldives.
While there are 15 new short-haul routes for summer 2021, not all of these will be logical routes for travellers from the UK. Ones to consider include Hurghada in Egypt and Djerba in Tunisia via Frankfurt.
3. Aer Lingus
The Irish carrier has confirmed a host of routes direct from Dublin to North America for summer 2021. These include airports in Florida, New York, San Francisco, Boston, Chicago and Toronto in Canada, with increased flexibility around its fares.
The new 'Book with Confidence' message is designed to encourage passengers to plan that trip safe in the knowledge it can be rearranged if circumstances move the goalposts.
4. Qatar Airways
The trend for many of the major airlines in the Middle East appears to be focused on expanding bases within their own region. A tempting new route added to the schedule for Qatar Airways, however, is from Doha to San Francisco, USA. This new route will launch on 15 December 2020 and operate four times per week.
5. flydubai
The UAE's very own low-cost airline, flydubai, is set to offer daily flights from Dubai to Malé in the Maldives from 17 December 2020 to 18 January 2021.
While the route itself isn't new for the airline, the popularity of the affordable four-hour flight encouraged flydubai to increase flights to the idyllic Indian Ocean holiday destination over the winter period.
Latest airline route information & deals
Be inspired
Get your weekly fix of holiday inspiration from some of the world's best travel writers plus save on your next trip with the latest exclusive offers
We promise not to share your details
Related posts
*affiliate links: find out how we are funded and why this helps us remain free to use.