Live like a local in Rio de Janeiro, Brazil
*affiliate links: find out how we are funded and why this helps us remain free to use.
The only real way to live like a local in Rio is to transform your trip from touristy to authentic with help from locals. They're known for being laid back, friendly and fiercely proud of their beautiful city and are typically happy to reveal its best-kept secrets.
One concern some have about visiting Rio is safety. To really live like a local in Rio it's best to blend in. Even Brazilians would advise you not to flash expensive jewellery, watches or phones; you're better off dressing down, particularly in crowded areas, as this helps avoid being a target for petty crime.
As for when to go, Rio de Janeiro has a tropical climate with high temperatures year-round. June, July and August are fabulous months to visit, although if you're after hotter temperatures, high heat and humidity, and warmer seas, then the winter months are for you.
Three neighbourhoods you need to know
Get under the skin of the city by visiting these, our three favourite areas, each with their own identity and character.
High class haven: Urca
If you don't want to get stuck on the tourist trail follow the in-the-know locals to Urca, a small and highly selective suburb that sits on its own promontory, and is a perfect place to take in the sunset over Guanabara Bay.
One reason this residential area is such a heaven is the single road leading in and out, making it tranquil and safe, and a popular enclave for celebrities and artists. While the main part of Urca dates back to the 1920s, other areas are considerably older, creating a mix of beautiful architecture including many art deco properties.
As it's close to Rio's domestic airport, it's also a fabulous place for some plane spotting, that is if you're not watching the beach volleyball instead.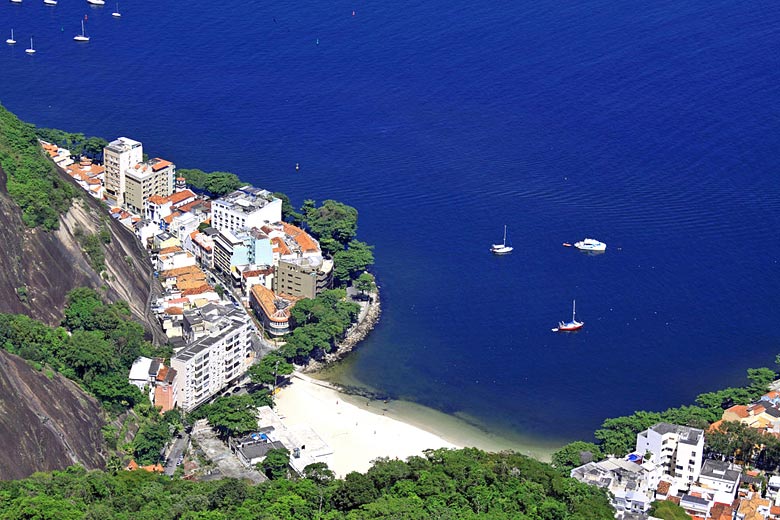 This peaceful place is also the spot to grab the cable car up Sugarloaf Mountain, and the fact that Urca is a little tricky to get to without an actual car keeps many tourists away. However, it is possible to reach Urca by public transport: the bus from Copacabana takes about 15 minutes; look for the 511 from Ipanema and Copacabana to Urca, you'll be glad you did.
Bohemian chic: Santa Teresa
Every tourist planning a visit to Rio will have Corcovado on their must-see list - the mountain (which means hunchback in Portuguese) is, of course, most famous as it's home to Christ the Redeemer, the international symbol of the city.
Even if you want to avoid the tourist trail and live like a local in Rio you shouldn't avoid the entire area of Santa Teresa; the neighbourhood is famed among locals for fun times and stunning sunset views. It's well worth spending time exploring the 19th-century buildings of Rio's best-known hillside. Don't miss the chic Santa Teresa Hotel and have a tipple at Bar Mineiro.
Politics & partying: Lapa
This tiny, funky, central neighbourhood is an intellectual and historical hub in Rio, connected to nearby Santa Teresa via a Roman-style aqueduct. Lapa is famed for its nightlife and has been called the Montmartre of the city.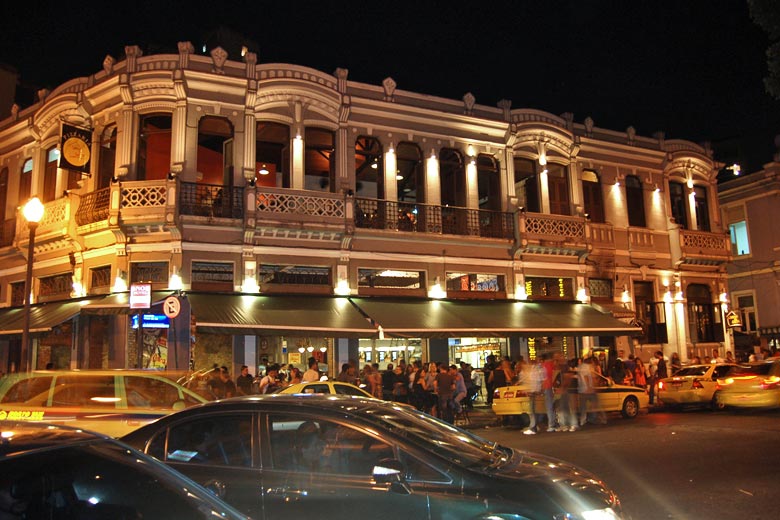 There's a famous street party here on Friday evenings, but as this is can be a draw for pickpockets do as the locals do, and head to Lapa on Thursday, Saturday or Sunday for a great night out with a casual laid back vibe.
Sample some real samba
To swerve the tourist-heavy Brazilian samba nights try Pedra do Sal on a Monday evening for live samba music, cheap beer and street food with a side order of important Brazilian history: the Saúde district has been known as the birthplace of samba in Rio since its origins during the slave trade, and is nicknamed Little Africa.
Drink like a local
It's time to really get local in Rio now, and learn the lingo before heading to a quintessential Brazilian boteco (that's a bohemian bar). You'll probably want to do as most Brazilians do and order a cerveja (beer) or, better yet, a cerveja gelada, that's a cold beer: Brazilians may have a reputation for fun but they're serious about serving cervejas ice cold.
The beer you may find yourself ordering is chope, which is a style of light lager, not a brand. If you'd like something stronger it's probably time to knock back some cachaça, made from fermented sugarcane.
It's the main ingredient in a caipirinha, which is Brazil's national cocktail. You don't have to have been to Brazil to have sampled this alcoholic sugar and lime concoction but you probably won't want to drink one anywhere else once you have.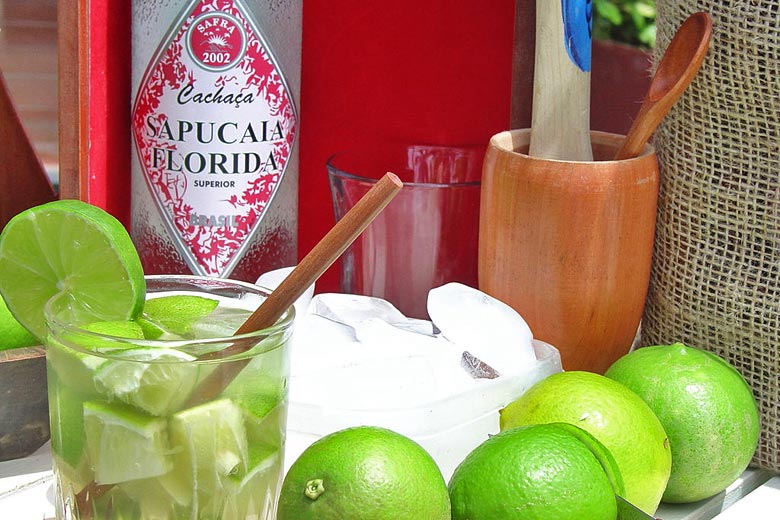 If you would like to join a local crowd, the bar scene in Rio is ever-changing so make use of that reputation for friendliness amongst Brazilians and ask where to find the latest neighbourhood hot spot.
Or head to one of these perennial favourites in slightly swankier Leblon: Jobi Bar if you're looking for chope (they're rumoured to sell 10,000 glasses a week) or Bracarense for cool caipirinhas served in notoriously generous portions.
Hike to Pedra da Gávea
Forget taking in the views of the Cidade Maravilhosa with the other tourists from Sugarloaf and Corcovado, and take on the ultimate fitness test with this five-hour hike to a viewpoint where you can actually look down on all your fellow tourists - in a nice way.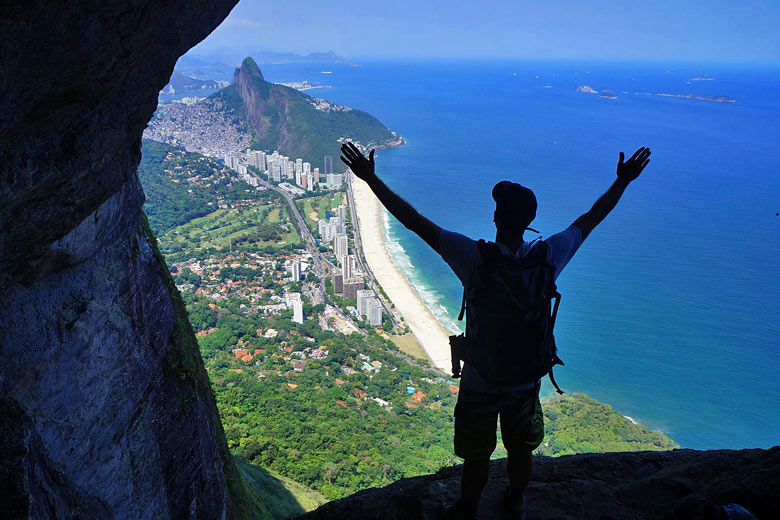 You'll need to map out where the trail for Pedra da Gávea starts but armed with the right info, and of course all-important supplies, this is one high point you won't be sharing with the masses.
Stay at a pousada
Rio is a vast metropolis which is packed with more local spots than you could discover in a lifetime, and these tips should start you on the right track but to really live like a local in Rio you'll need your own place to stay.
As a visitor a great way to immerse yourself in authentic Rio culture is to avoid chain hotels and stay at a pousada - Brazil's answer to B&Bs and guest houses. Each is unique, individual and characterful, and they offer the perfect solution to help you live like a local in Rio.
Try living like a local in Rio de Janeiro: check out the latest flight deals from the likes of British Airways, while ebookers has great offers on holidays to Brazil. You can also visit our complete collection of travel deals to search for special offers from your favourite brands.
More about Rio de Janeiro
Rio de Janeiro by month
Jan Feb Mar Apr May Jun Jul Aug Sep Oct Nov Dec
Explore holidays in the sun for less
Be inspired
Get your weekly fix of holiday inspiration from some of the world's best travel writers plus save on your next trip with the latest exclusive offers
We promise not to share your details
Related posts