Travel after Brexit: key FAQs for visiting the EU
Whether it's a deal or no deal, Brexit is coming and we want to help you plan your travels from the UK to the EU in 2020/2021 as much as possible.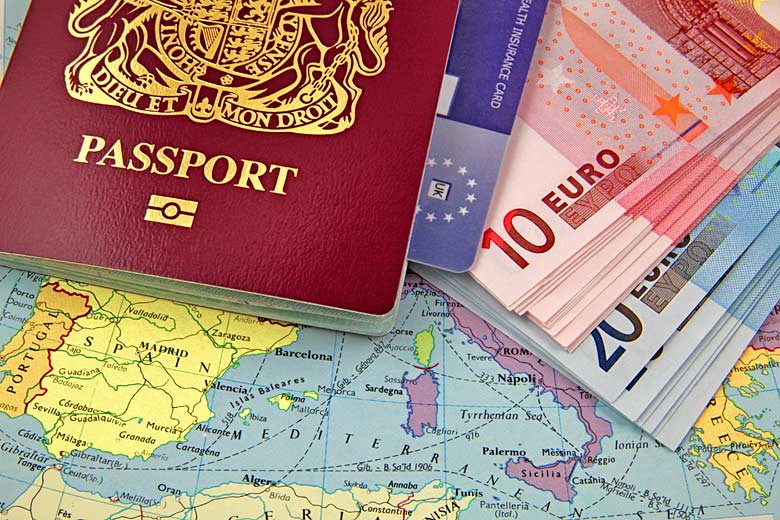 One of the biggest issues with regards to planning travel to the European Union after Brexit is that we do not know for certain what will happen or be required. However, the government has issued some advice, which we have shared below.
IMPORTANT: we now know that the UK will be leaving the EU on 31 January 2020 with a deal - this removes the initial uncertainty over travel to the EU after this date as the rules will not change immediately. You will be able to travel to and within the EU in exactly the same way as before Brexit until at least 31 December 2020.
Brexit FAQs
Will you need a visa to travel to Europe?
As far as we know, no, you should not need a visa for short trips to Europe after Brexit. It has been proposed by the Europan Commission that UK travellers will be able to stay for up to 90 days within a 180-day period.
If you're planning to stay longer, work or study you will likely need a visa of some sort. As with every question, it's best to keep an eye on the gov.uk Brexit page and check with the specific country you plan to travel to.
Will you need a visa to travel to Ireland?
No; entry to the Republic of Ireland will remain the same.
Will you need to renew your passport?
You may need to renew your passport if travelling to the EU after Brexit. On the day you're travelling, you will need to ensure that your passport:
it is valid for the duration of your stay
is less than 10 years' old (regardless of validity period)
If you do not have both of these ticked, you will likely be unable to travel to most EU countries as well as Switzerland, Norway, Liechtenstein and Iceland. You can use the gov.uk's passport checker tool to see if your passport is valid for your destination.
Will you have to join a different border queue when entering the EU?
After Brexit, you will no longer be allowed to enter a country via the 'EU nationals' lane at border control. In addition, you may also be asked for proof of exit with a return ticket, and be required to provide proof of funds for the duration of your stay.
Will flights, ferries, trains & coaches to Europe still operate?
Yes; it is expected that all flights, ferries, trains - Eurostar and Eurotunnel - and coaches between the UK and the EU will continue to run as normal. There is a suggestion that bus/coach trips to non-EU European countries such as Switzerland might be affected, however.
Looking for more information? As well as advice from the government, it's worth checking ABTA's handy guide to travel after Brexit too.
Will you be able to drive in the EU after Brexit?
Yes; although you will need to take some extra documentation whether you're hiring a car or taking your own vehicle:
check to see if your destination requires you to have an International Driving Permit (IDP)
a 'green card' if you're taking your own vehicle
a GB sticker for your own car
Will the EHIC still be valid after Brexit?
No; the European Health Insurance Card (EHIC) will cease to be valid after Brexit. You will need to ensure you have appropriate travel insurance to cover any healthcare costs, especially if you have any pre-existing conditions. You can read more government advice on choosing the right travel insurance policy.
Prepare for any weather: if there's one thing we can help you with it's the weather. Don't forget to check out our climate guides if you're thinking ahead and see our five-day forecasts if you're heading to the European Union within the coming few days.
Will you be able to take your pet to Europe?
The rules around travelling to the EU with your pet will change as the pet passport scheme will no longer operate. Although precise details remain unclear, you will need to follow a different process, which will take four months. Find out more about travelling to the EU with your pet after Brexit via the gov.uk website.
Will free mobile data roaming continue?
Although not set in stone, it is most likely that free mobile data roaming within EU countries will end with Brexit. You will need to check with your provider to ensure you do not incur unexpected costs.
Be prepared for Brexit: stay up-to-date with the latest government advice on travel and so much more via gov.uk/brexit.
Please note: all information correct as of January 2020.
More about Europe
Jan Feb Mar Apr May Jun Jul Aug Sep Oct Nov Dec
Be inspired
Get your weekly fix of holiday inspiration from some of the world's best travel writers plus save on your next trip with the latest exclusive offers
We promise not to share your details
Related posts
*affiliate links: find out how we are funded and why this helps us remain free to use.