Cape Verde fishing: Independent, organised & big game trips
*affiliate links: find out how we are funded and why this helps us remain free to use.
You might expect a mid-Atlantic archipelago of 10 islands to be a fisherman's paradise - and you would be right. With waters which have historically been 'under-fished' and many ways to get onto its ocean, Cape Verde can provide wonderful opportunities for expert and novice fishermen alike. Here's how to get the best out of the islands and maximise your chances of 'landing the big one'.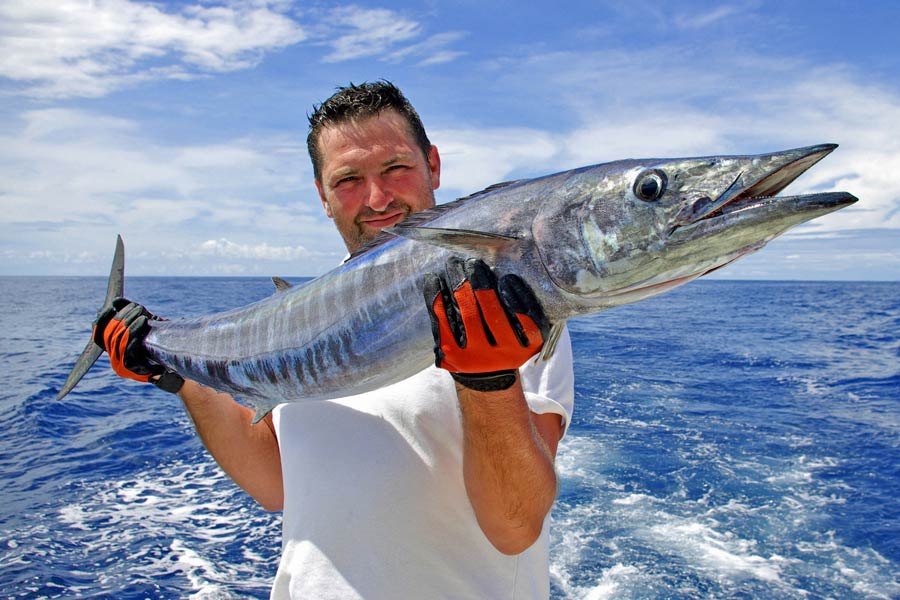 Cape Verde fishing: getting started
For many Cape Verdeans, fishing is a way of life rather than a leisure pursuit. Setting off daily in small, colourful boats, hundreds of men across the islands catch enough for their dinner tables, with a little bit extra to take to market. While the fishing itself is very much a male preserve for Cape Verdeans, the womenfolk work hard carting the catch to town to sell.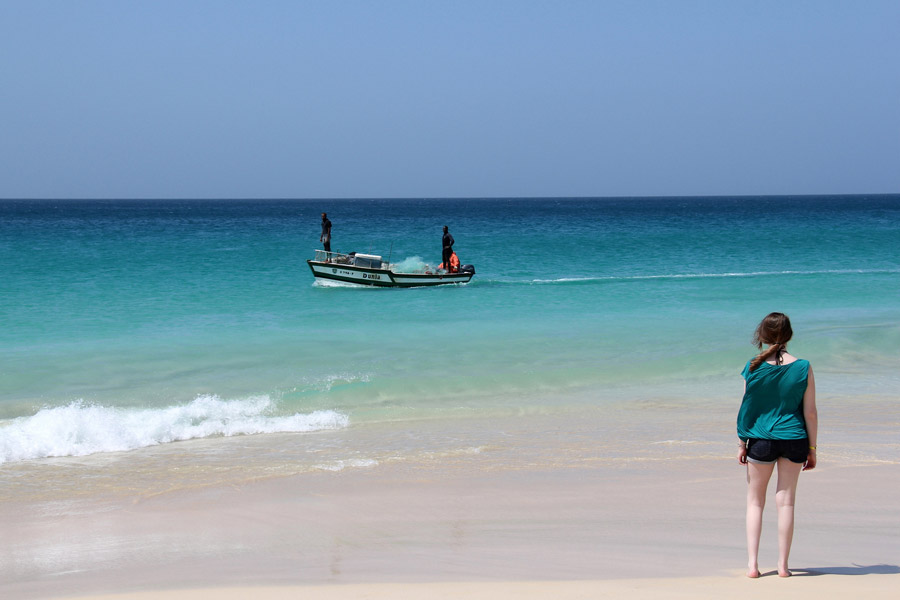 Yes, fishing in Cape Verde is a real family and communal affair. And the good news is that visitors - male and female - are welcome to join in. Although fishing plays a part in the life of each and every island, the opportunities for visitors to participate varies, depending on where you are.
Go local: Brava and Santiago
If what you're seeking is a quiet, informal day of inshore fishing in a small boat with a local, then it's easy to arrange, provided you can find an English-speaker to help you to negotiate the language barrier. On tiny Brava island, Dutch-born resident Marijke Katsburg will gladly act as middleman (or rather 'middlewoman') and organise a day trip out on the ocean, starting from the delightful settlement of Faja d'Agua.
Chances are that the boat's captain has fished the waters, every day, for decades: some say that Cape Verdean fishermen can identify the type of fish just by the strength of the tug on their line before they have even seen them!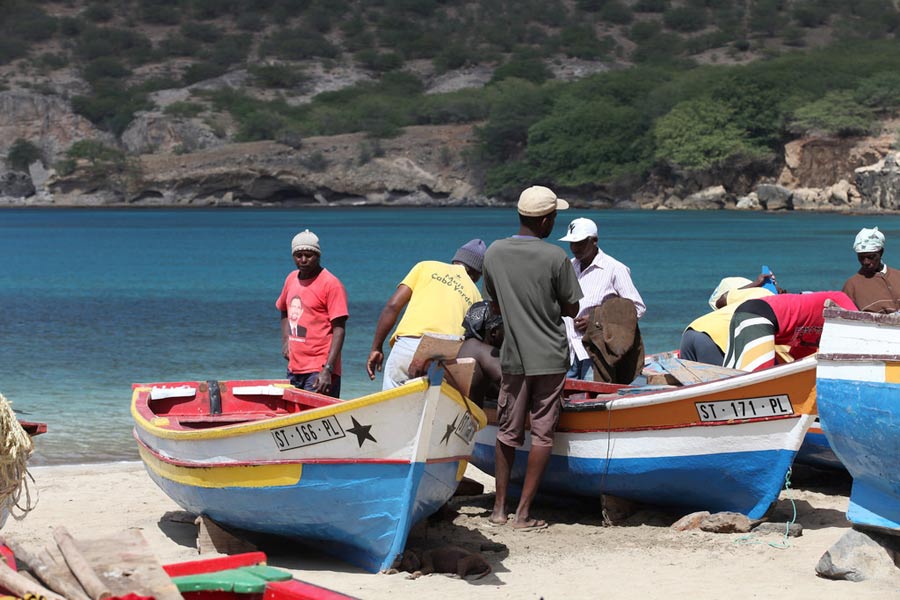 At the end of the day, you will probably be able to persuade one of the local restaurants to cook up your catch for dinner: a perfect conclusion, it guarantees that what you eat is super-fresh. Opportunities like this for informal trips exist on most of the islands. Tarrafal on Santiago island is home to a colourful fleet and fishermen who are also open to being approached by visitors.
Organised trips: Santo Antao
If what you want is something slightly more organised, the isolated west coast of Santo Antao island is a top choice. Here, the delightful Spanish owner of the Marina d'Tarrafal guesthouse willingly takes small groups out from the black-sand beach for a day of fishing and snorkelling. As well as landing a dorado, wahoo or small tuna, you may be lucky enough to spy a turtle or two, dolphins or even a passing whale.
Big game fishing: Sao Nicolau and Sao Vicente
If you have set your sights on catching something large, opportunities for big game fishing abound, especially on the islands of Sao Nicolau, Sao Vicente and the wild ocean swells between the two. On the former, the owners of Pensao Tonecas in the western town of Tarrafal (yes, it's a very popular name in Cape Verde) will organise your hunt for giant marlin - fish of up to 750lb have been landed.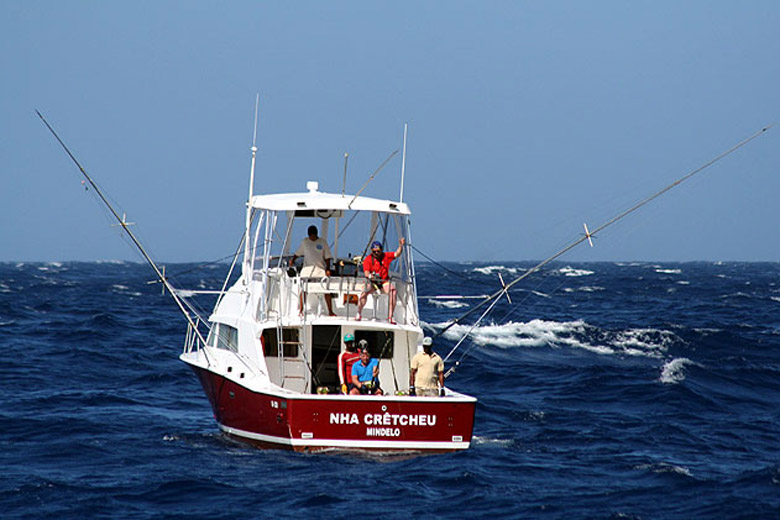 For something smaller-scale on Sao Nicolau, try the isolated Farinha de Pau guesthouse. On Sao Vicente, the Residencial Alto Fortim in Mindelo is not only a good place to stay but also the base for Cape Verde Big Game which offers guided game fishing trips in its own two boats.
Be aware that while a casual day's fishing on Brava might only cost around £50 for a boat for four passengers, big game fishing is more likely to set you back around £700 for a day: make sure you team up with a few like-minded tourists to share the cost.
Other options: Boa Vista, Sal and more
On Boavista, one of the popular tourist islands, team up with Boapesca in Sal Rei town. The company also owns the Blue Marlin restaurant, who will gladly cook your catch and serve it for your evening meal. Maio is a quiet island, some say 'forgotten', yet can offer on- and offshore fishing. It is one of the few islands where the local boats still use sail, rather than outboard: brave and challenging in the choppy waters. Try Maio Fishing Club for organised trips here. Fogo island is renowned for its active volcano, but when you're tired of lava and black ash, you can set sail with Zebra Travel, the only operators on the island. Blue marlin and tuna should be in your sights here.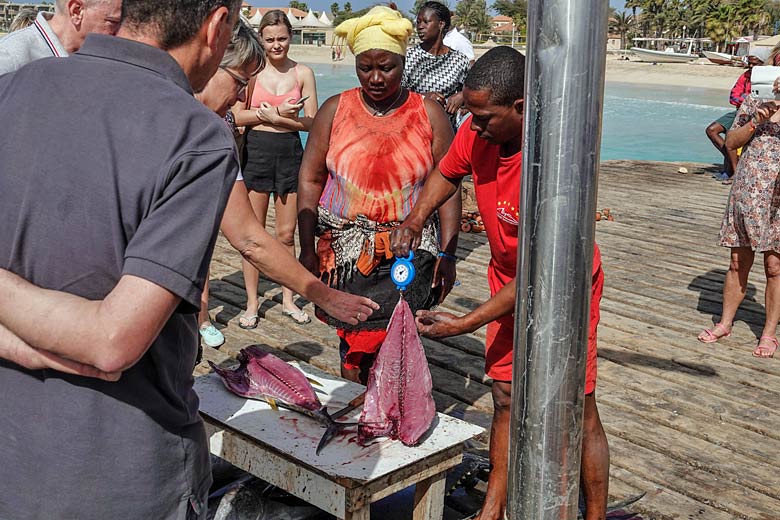 For those who want to spectate - rather than take part - the daily landing of the fish at Santa Maria pier on Sal island is a colourful, lively event, as the local ladies jostle for the right to take the catch to market.
So, whether you are a hard-bitten seadog or a novice, Cape Verde will welcome you as you hunt out your 'catch of the day', whichever island you choose.
You can find out more about Cape Verde with our blog series, including an introduction to Cape Verde, Cape Verde water sports, and things to do from history to hiking.
More about Cape Verde
Jan Feb Mar Apr May Jun Jul Aug Sep Oct Nov Dec
Explore holidays in the sun for less
Be inspired
Get your weekly fix of holiday inspiration from some of the world's best travel writers plus save on your next trip with the latest exclusive offers
We promise not to share your details
Related posts