Things to do in Cape Verde for hikers, historians and more
Please note: travel restrictions remain in place owing to the coronavirus pandemic. Be sure to check the latest travel advice and explore current covid rules and regulations by country.
Here, in the final part of our guide to the Cape Verde islands, we consider the things to do in Cape Verde aside from simply soaking up the sun and enjoying the wide selection of water sports.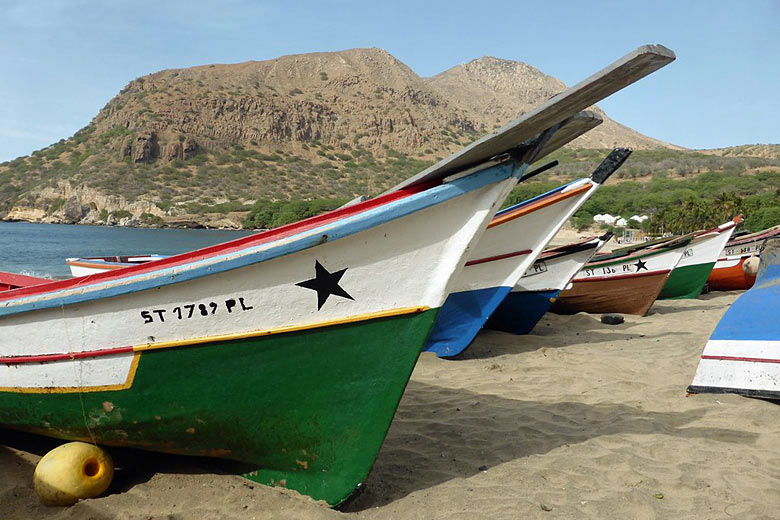 If you fancy stepping away from the beach, you can't miss the other three main attractions: hiking trails, historical sites and the unsurpassable festivals of music and culture.
Things to do in the Cape Verde islands
From Cape Verde's wild outer reaches, and the islands peppered with craggy mountains and deep valleys (ribeiras), to captivating ruins and feet-tapping music that brings a smile to everyone's faces, there's more to experience in Cape Verde that you might realise. Read on to discover the best places to discover each...
Hiking: walk on Cape Verde's wild side
Dedicated, hard-core walkers head for the contrasting sceneries of Santo Antão. To the west of this island, the landscape is lunar and the population sparse. Walkers will find an untouched, arid land and precautions should be taken against sun, getting lost and running out of water or food.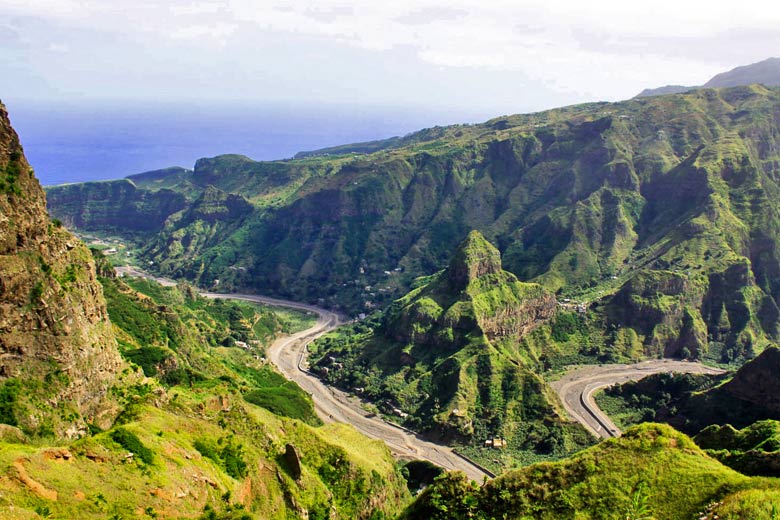 In eastern Santo Antão, contrastingly, deep valleys scar the landscape, connecting the jagged mountain peaks to the ocean. Not only are these lush with vegetation, producing bananas, mangoes and sugar-cane, but they are filled with people, too, mainly subsistence farmers, cultivating the land and tending to goats and chickens.
For those who prefer to hike along the coast, the spectacular path from Ponta do Sol through photogenic Fontainhas, and on to Cha de Igreja village, visits black-sand beaches and tiny settlements.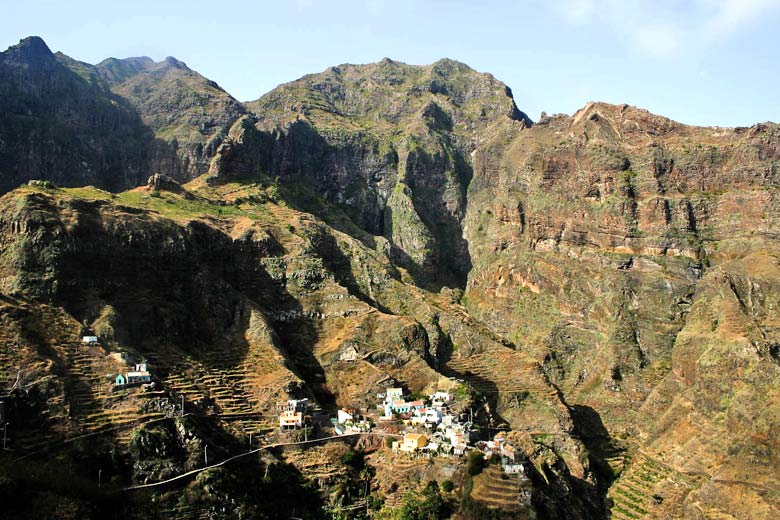 On a 'busy' day, you'll meet a few children on their way to school, or a doleful donkey. For a more energy-sapping alternative, the nine-kilometre climb from Cidade das Pombas culminates in a ridge which overlooks a surprisingly fertile volcanic crater, home to orange trees, tomato plants and a few houses.
As for other islands, São Nicolau houses the Monte Gordo National Park, still being developed for walkers but already with well-marked trails and helpful guides. This is also a designated 'important bird area' and rare Cape Verde endemics such as the kite, peregrine and buzzard can be seen here.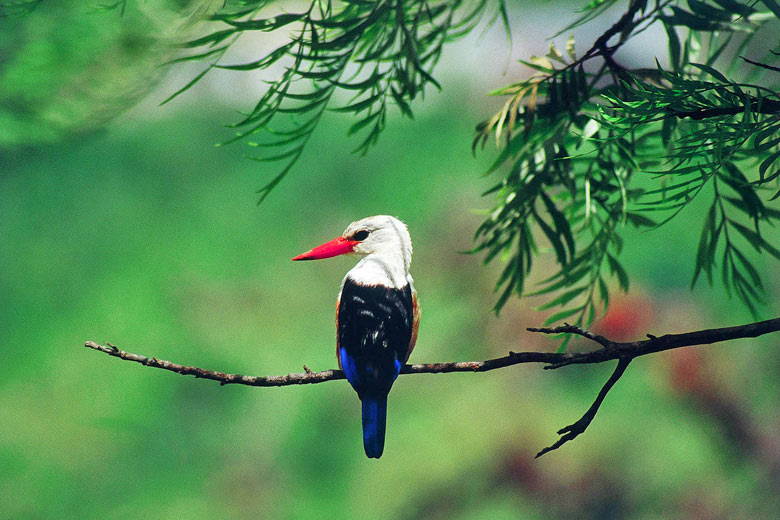 Santiago's interior, particularly the northern Serra Malagueta natural park, is also great hiking country with a chance to spot vervet monkeys and the rare Cape Verde purple heron. Elsewhere, tiny Brava has hiking trails and walking up to and around Fogo's volcano will present you with a unique, austere landscape.
History: a stroll through Cape Verde's colonial past
Before the arrival of the Portuguese in the 15th Century, no-one lived on these isolated islands, so Cape Verde's history is a short one. In the towns of São Filipe (on Fogo island) and Vila Nova Sintra (on Brava), the pretty sobrado architecture of the Portuguese colonial era is seen at its best. São Filipe has a couple of modest museums, as does Praia - the country's capital - on Santiago island. But the islands' historical highlight is indisputably Cidade Velha, also on Santiago island, whose name means 'Old Town'.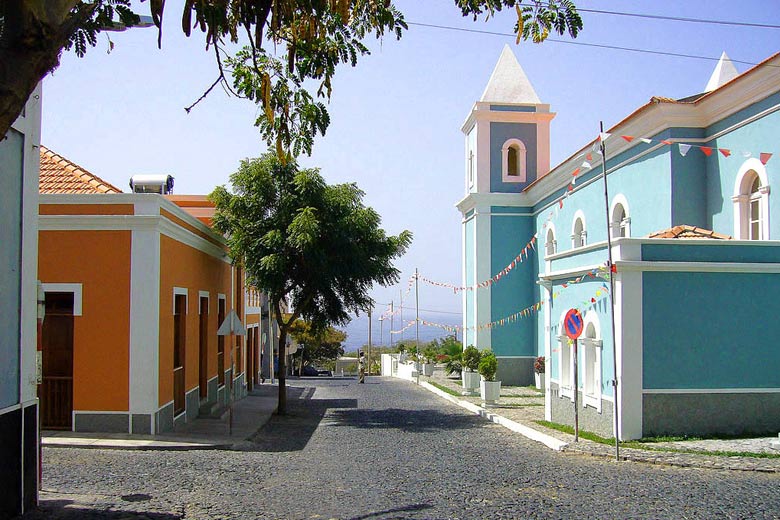 Its destruction by French invaders in 1712 was the kiss of death to its brief, turbulent reign as the archipelago's top town. The people abandoned it in favour of nearby Praia, leaving the fort, cathedral, churches and other buildings to steadily decay.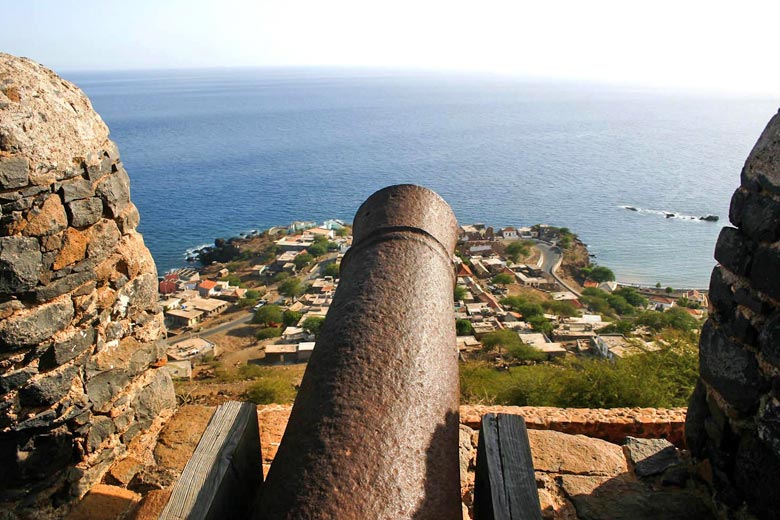 Investment has resulted in a recent reversal of the town's fortunes, though nowadays it draws its importance from being a tourist attraction. Local guides have been trained, the fort has been spruced up and cafes and restaurants have begun to appear. But it's still the fun of stumbling across the less-celebrated ruins amongst the vegetation which gives visitors the sense of discovery here. A UNESCO World Heritage Site, Cidade Velha is in the ascendant.
Culture: the sound of Cape Verde music
Music is the oil which lubricates everyday life, and is at the root of Cape Verdean culture. The name of the late Cesaria Evora may mean little to the English-speaking music fan, but this grande dame of Cape Verdean music was single-handedly responsible for thrusting the islands' music onto the world stage. This hard-living barefoot singer passed away in 2011, but her legend survives.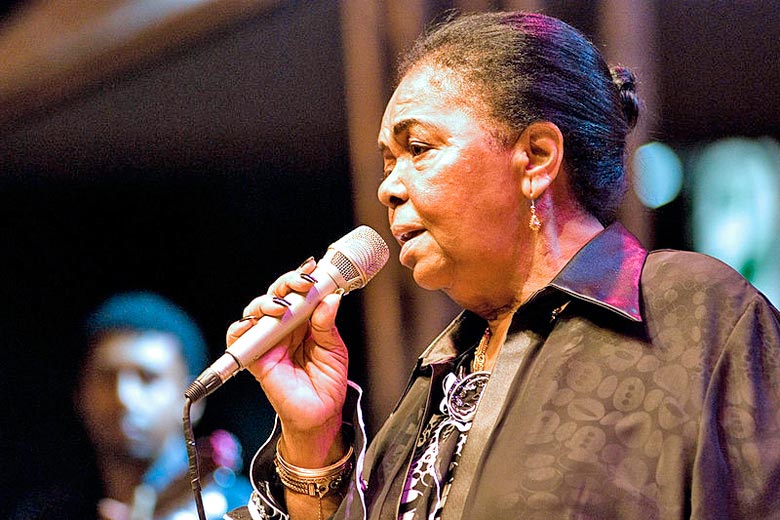 Music can be found in the bars and restaurants of Santa Maria (Sal island) and Sal Rei (on Boa Vista), as well as in tiny villages on the other islands, but it's São Vicente island and its capital Mindelo which nurtures the best musical variety.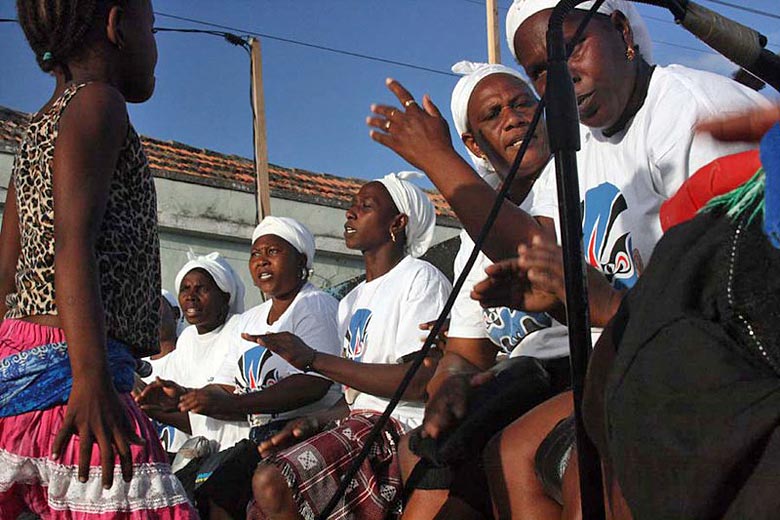 Morna is Cape Verde's most famous musical style, with melancholy lyrics which focus on the country's history of forced emigration and separation. Morna will still your soul, but Cape Verde also boasts many upbeat, danceable musical varieties - such as frenetic funana - which will defy you not to tap your feet, sway your hips, and break onto the nearest dance floor with an ear-to-ear grin.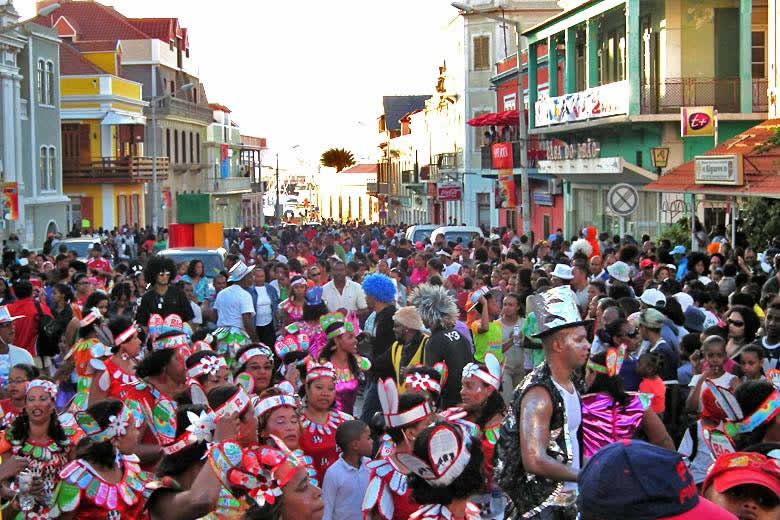 If you're on the islands during one of the many religious festivals, your ears may be assaulted by small itinerant groups of energetic drummers. Santa Maria (Sal island) and Baia das Gatas (Santiago) host popular summer music festivals: and if your visit should coincide with the carnival in Mindelo, don't bank on a good night's sleep - just a very big party!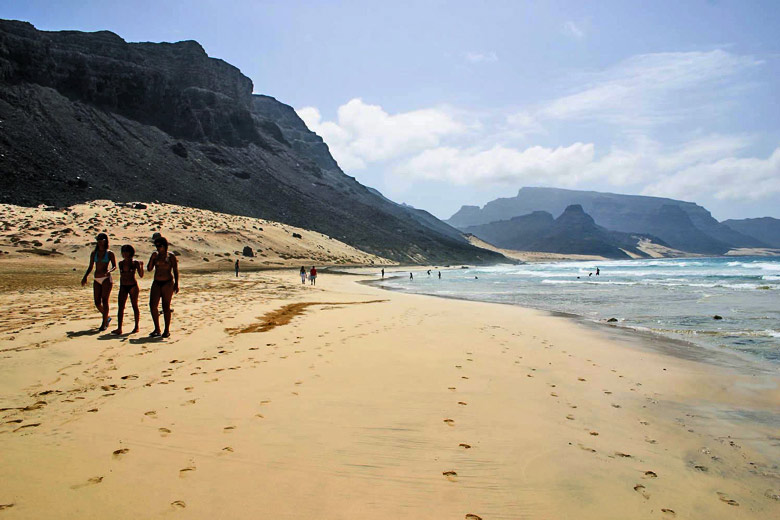 So, from gentle or not-so-gentle walking amongst stunning scenery, via reflections on island history, through to soulful or frenzied musical action, you won't be stuck for things to do in Cape Verde as it has something so rewarding for its visitors to savour.
If this collection of things to do in Cape Verde has inspired you to take a trip there yourself, don't miss our latest travel deals and discounts, plus offers from Cape Verde holiday providers such as TUI and First Choice.
More about Cape Verde
Jan Feb Mar Apr May Jun Jul Aug Sep Oct Nov Dec
Be inspired
Get your weekly fix of holiday inspiration from some of the world's best travel writers plus save on your next trip with the latest exclusive offers
We promise not to share your details
Related posts
*affiliate links: find out how we are funded and why this helps us remain free to use.