Top 10 long haul winter sun holiday destinations 2023/2024
*affiliate links: find out how we are funded and why this helps us remain free to use.
Admit it: there's nothing more satisfying than jetting off on a winter sun break while others are left behind to curse the British weather, whatever it's doing.
If you're planning such an escape, you're probably hoping for high temperatures, unbroken sunshine and balmy warm waters in which to loaf - if so, you'll have to go long haul.
To help you decide where to go, we've highlighted some of the world's best long haul winter sun destinations that offer everything from sun-kissed beaches to cosmopolitan cities.
Top 10 long haul winter sun destinations
Some people love to fly, some don't. Most, however, love hot, sunny weather and seeking it in winter means you will inevitably have to embark on a longer flight than you would in summer. We've pulled together a collection of long haul holiday destinations that offer fabulous winter sun weather to help you decide where to go.
Please note: by 'winter' we're referring to the period between November and April unless otherwise stated.
Under 10 hours
So, you can't hop on a cheap short-haul flight if you want some serious beach weather but you don't have to fly halfway around the world either. If you're looking for a winter sun holiday that's easy to get to from the UK, consider the following:
1. Dubai, UAE
With temperatures in the high twenties it's hard to believe that Dubai is even in the same hemisphere as the UK during winter. The desert climate is apparent with lovely hot days and evenings that cool by more than 10°C.
There's lots of sunshine to be had and only a hint of heat and humidity to worry about. While the sea is far from the high temperature of summer, it is still more than suitable for taking a dip or enjoying some water sports.
You may encounter some rain but it is unlikely to last. From shopping in the world's largest mall to topping up your tan, visiting immense water parks and trying surreal experiences such as indoor skiing, Dubai was made for families and couples after a not-so-long-haul escape. Check out Emirates for flights.
Winter sun in Dubai
2. Caribbean
The Caribbean is a feature of many people's dreams with idyllic islands stretching from the Bahamas in the north to Trinidad & Tobago in the south.
A favourite with those after an affordable winter sun in the Caribbean is the Dominican Republic, as many holiday providers offer great value deals to the island. Punta Cana lies to the east and guarantees those palm tree-lined beach scenes and reliably hot and sunny weather.
Although temperatures are pretty consistent throughout the year, there are distinct differences between the summer and winter months. There's heavier rainfall and very high heat and humidity during summer, which can make things sticky.
During the winter months, however, heat and humidity ease and days are hot with hardly any rain. The sea is also wonderfully warm, which makes it ideal for snorkelling, diving or just taking a dip.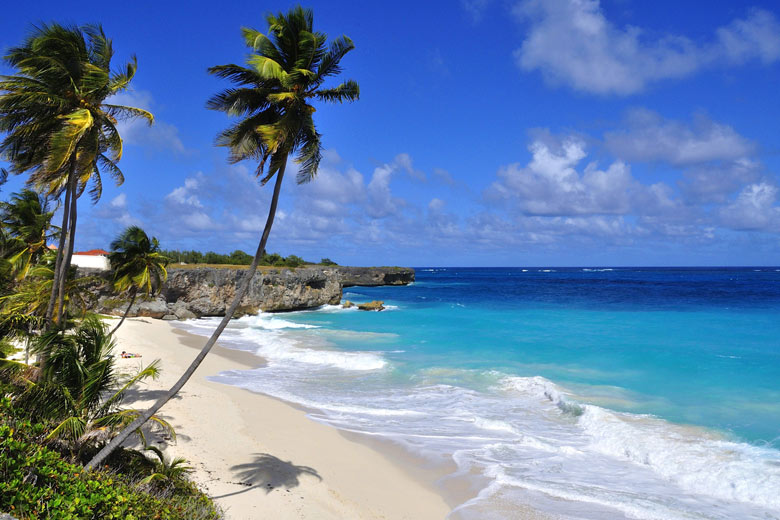 Another fabulous winter sun destination in the Caribbean is Barbados, a long time love of British holidaymakers looking for some seasonal sun and relaxation.
The weather is almost identical to the Dominican Republic, although days can feel hotter thanks to the more prolonged period of heat and humidity and there's a touch more sunshine.
The main difference between Barbados and the Dominican Republic is the cost. Typically, you will find more five-star luxury in Barbados, while the Dominican Republic caters to a variety of budgets. So, no matter how deep your pockets are, a winter sun break to the Caribbean is never out of reach.
Numerous airlines and holiday companies offer flights and packages to islands across the Caribbean. Start with British Airways and Virgin Atlantic if you're after deals on direct flights from the UK, or browse holiday and accommodation options with TUI, Virgin Holidays, On the Beach and Sandals.
Winter sun in Barbados
3. Miami, USA
Miami may have enviably good weather all year round but winter is the most comfortable time to visit the Sunshine State's retro-chic hub. Daytimes reach the mid-twenties with lots of sunshine and virtually no heat and humidity to worry about.
The sea isn't at its warmest (come in August for bath-like temperatures) but it is still pleasant and comparable to the Mediterranean Sea in summer.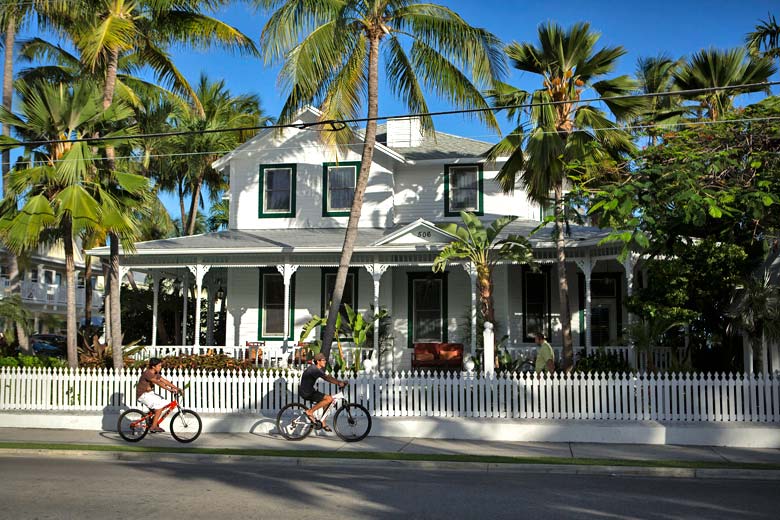 Whether you want to hit Miami Beach, raid the shops, or head inland to the Everglades National Park, Miami is a hit with everyone who visits, especially those after a long haul winter sun break. Browse current offers from Virgin Holidays for great value breaks to Miami.
Winter sun in Miami
Between 10 & 15 hours
There are rewards to be reaped for those willing to travel just that little bit further. From tropical beaches to seriously cool cities, if you're prepared to fly either directly or indirectly for between 10 to 15 hours, your choice of winter sun destinations opens up considerably:
4. Goa, India
A fantastic affordable long haul winter sun break can be found in Goa, India. The western shores of the Indian continent can easily be reached, either directly with the likes of TUI in around 10 hours or indirectly with the likes of Qatar Airways and Etihad Airways in around 12 to 13 hours.
As well as being a little cheaper than the Caribbean, Goa is also a little hotter and sunnier. Winter welcomes Goa's dry season with virtually no rainfall, particularly from January to March.
Goa in winter does, however, see high heat and humidity, so it always feels that bit warmer. As for the sea, it's also incredibly warm, great for swimming or snorkelling. Holiday deals are available from TUI and First Choice.
Winter sun in Goa
5. Maldives
For a real escape from reality, you can't beat the Maldives - arguably one of the most magical places on earth, especially during the winter months.
The weather is magnificent, perfect for those who want to kick back and relax in the most exotic of locations. As well as postcard-worthy beaches, clear warm water and chic resorts, you'll find it hot with temperatures in the low thirties by day, while evenings never get much below 25°C.
There's loads of sunshine, most of which can be found in February. You may see some rain; November, December and April are roughly twice as wet as the time from January to March, but nothing too dramatic.
Well known as an exclusive island paradise, the Maldives is also well catered to by airlines and holiday providers. Check out British Airways and Mercury Holidays as well as Virgin Atlantic and Emirates for flights.
Winter sun in Maldives
| Nov | Dec | Jan | Feb | Mar | Apr |
| --- | --- | --- | --- | --- | --- |
| 6 | | | | | |
6. Cape Town, South Africa
For a long haul city break with a difference, Cape Town has so much to offer. Winter sees some of this South African city's finest weather; days are long, bright and fresh with warm temperatures and lashings of sunshine - no fewer than 11 hours per day in December and January.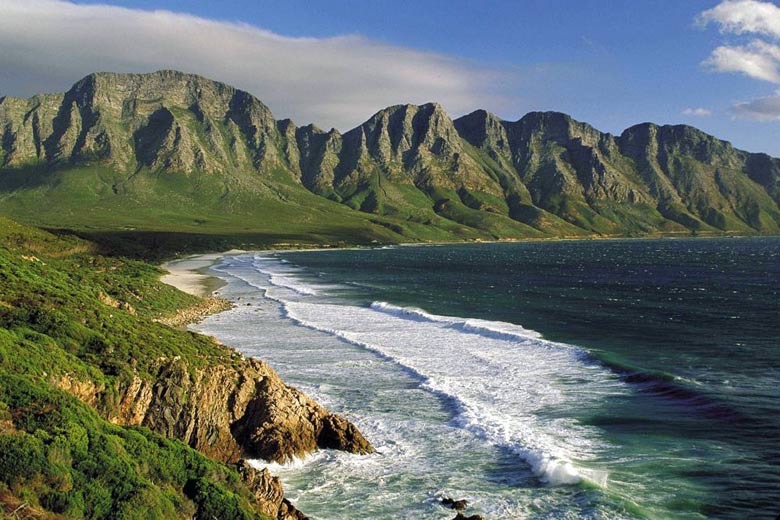 The sea is not for the faint-hearted but you don't go to Cape Town for the beach - at least, not to sunbathe on it.
Head to Boulder's Beach to meet the resident African penguins, take the cable car to the top of Table Mountain for splendid clear views over the bay or simply sit by the marina with the finest glass of cool, crisp Chardonnay from nearby Stellenbosch in hand. See the latest deals from lastminute.com and British Airways on breaks to Cape Town.
Winter sun in Cape Town
| Nov | Dec | Jan | Feb | Mar | Apr |
| --- | --- | --- | --- | --- | --- |
| | 11 | 11 | | | |
7. Los Angeles, USA
America's City of Angels is the place where anything is possible, dreams can come true and, more importantly, there's an abundance of fantastic sunshine in winter.
For a truly sunny long haul city break, it's hard to beat Los Angeles with its vast range of attractions, shops and things to do. Weatherwise, LA sees around seven hours of sunshine per day although it is cooler than the likes of Miami at around 20°C to 21°C from December to March.
You might see some rain but it's unlikely to dampen your holiday too much, especially as there's no heat and humidity. Check out the latest deals winter sun holidays to Los Angeles with British Airways and Expedia.
Winter sun in Los Angeles
8. Thailand
Thailand appeals to all sorts of travellers on all sorts of budgets. Whether you fancy the vibrant vibe of Bangkok, the laid back beaches of the southern coasts or the peaceful retreat of the mountains, there really is something for everyone, and in winter the weather is quite spectacular for those who love it hot.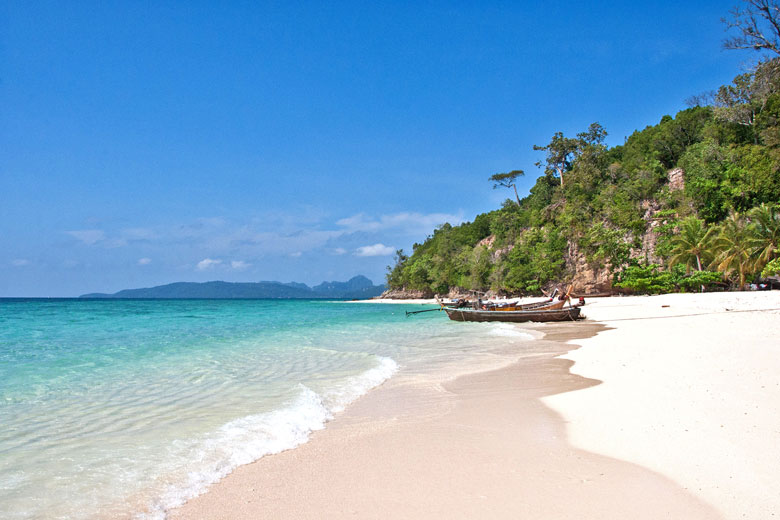 Phuket is one of the country's most accessible and well-equipped beach resorts with various companies offering holidays there such as TUI and First Choice. The weather here is hot with a dash of sweaty thrown in. While temperatures on land (around 30°C) and in the water fluctuate by no more than a degree a two throughout the year, there's considerably more sunshine than in summer.
If you're not set on a beach break, consider escaping on a long haul winter sun adventure to Chiang Mai, a city high in the Lamphun province of northern Thailand that's anything up to 17 hours away.
It's a slightly fresher picture here with plenty of sunshine between November and January. Daytime temperatures are similar to Phuket but with only moderate heat and humidity, it feels a lot less oppressive and evenings cool right down, dropping by as much as 15°C.
It's all change, however, between February and April when temperatures in Chiang Mai creep even higher than in Phuket, reaching the annual high of 35°C. The increased heat and humidity also make it incredibly hot without the cooling effect from the sea to help regulate things.
Winter sun in Phuket
Over 15 hours
The term 'long haul' is defined in two ways: one is the principle we're working with, while the other and, in this case perhaps the more relevant, is a 'prolonged effort or task'.
While some people relish the idea of travelling across the globe, others don't and may feel that the latter definition is more appropriate, therefore ruling out travel to some exceptional winter sun destinations. Don't be put off! Any effort is truly worth it once you arrive and the following destinations won't disappoint:
9. Acapulco, Mexico
Acapulco on Mexico's Pacific coast has tempted those after coconut-strewn beaches for decades. It is another wonderfully hot winter sun destination that enjoys long sunny days that peak in the low thirties with virtually no rainfall.
Nighttimes are pleasantly warm too and the Pacific is just as inviting. It can be very humid at this time, although the sea does offer some relief in the form of cooling breezes.
Acapulco can be as much as a 16-hour flight away, depending on how you get there, as there are no direct routes from the UK. Book with ebookers for great deals on holidays.
Winter sun in Acapulco
10. Australia
A serious long haul holiday destination, Australia basks in its summer season during our northern hemisphere winter, ensuring there's ample great weather for all across the continent.
While Sydney and Melbourne are consistently popular destinations, the cities of Perth and Adelaide offer far more sunshine and even less chance of seeing any rain. Think of the Med in summer and you've got the right idea.
Both cities enjoy loads of sunshine, with Adelaide seeing temperatures into the high twenties and Perth reaching even higher into the low thirties.
Go to Perth for the great outdoors, be it on foot, horseback or in the (albeit chilly) water, and Adelaide for fine dining, sophisticated galleries, and tipples from the surrounding winelands. Check out British Airways for great value flights and holidays to Australia.
Winter sun in Adelaide
When to visit
While all of the destinations mentioned are great to visit throughout winter, there are certain periods that are more favourable than others.
Combining temperature, sunshine hours, sea temperature and more, the following table shows you when to visit each of the long haul destinations mentioned for the ultimate in winter sun weather:
Craving some winter sun in 2023/2024? Don't miss our detailed deals and discounts section with all the latest offers on holidays, flights and more.
We also have a dedicated winter sun holidays page, not to mention a short haul winter sun guide for those who fancy staying a little closer to home.
Be inspired
Get your weekly fix of holiday inspiration from some of the world's best travel writers plus save on your next trip with the latest exclusive offers
We promise not to share your details
Explore holidays in the sun for less