5 of the best short-haul winter sun holiday destinations
*affiliate links: find out how we are funded and why this helps us remain free to use.
Looking for short-haul winter sun holiday inspo? We share five of the finest places where you can soak up some seasonal sunshine within a six-hour flight of the UK.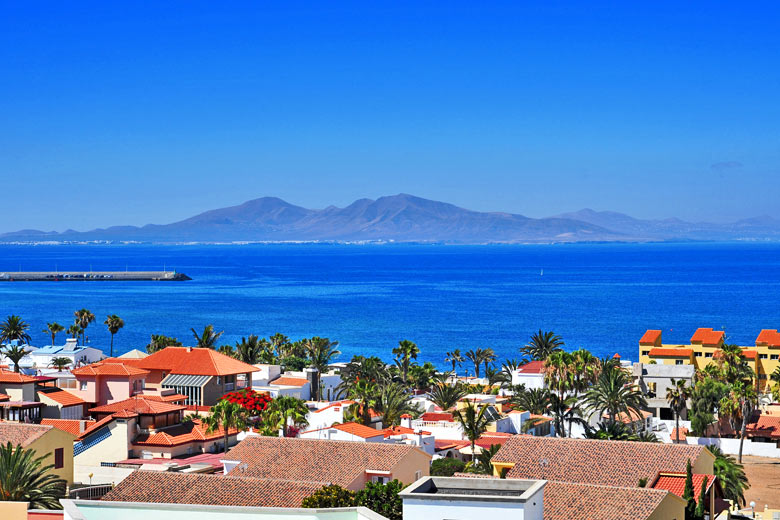 Top places close to home
Our pick of fantastic short-haul winter sun destinations takes you on a tour of the African continent, from West Africa's smallest nation, Gambia to the beaches of Morocco, the idyllic archipelago of Cape Verde and the well-known holiday haven of the Canary Islands, which are truly African in their geography yet culturally European.
1. Gambia
This English-speaking slice of West Africa, almost entirely surrounded by French Senegal, is the place to be. It's estimated that around 100,000 UK travellers visit Gambia on holiday each year with many arriving during the winter months due to the ample sunshine and daily maximum temperatures in the low thirties.
At just six hours from the UK, and sharing the same time zone as Britain, Gambia makes a perfect seasonal beach break. But Gambia's laidback vibe has given our old friend GMT a different meaning here: 'Gambia Maybe Time'. It won't take you long to adjust to the relaxed and leisurely pace of life African-style.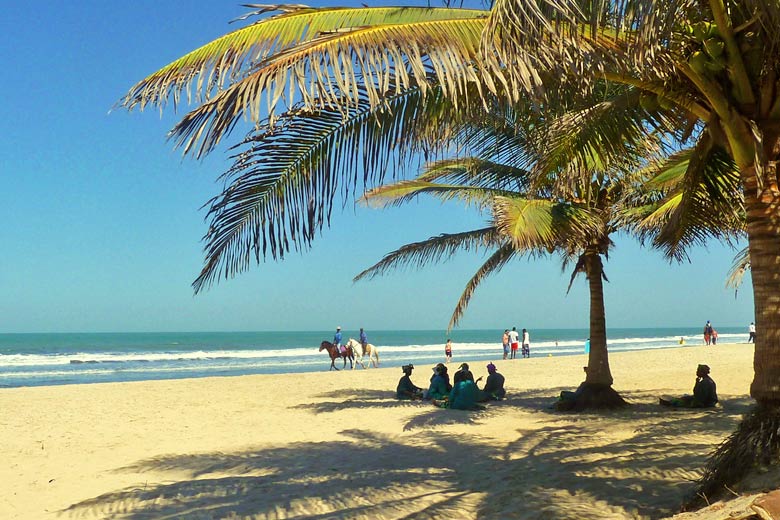 Of course, another way to learn more about a destination is through its food and you can try an authentic and tasty way to get under the skin of Gambian cuisine and culture with The Gambian Home Cooking School.
This combines dressing up in traditional Gambian outfits with a visit to the colourful and atmospheric Tanji Fish Market to buy the catch of the day direct from the fishermen, before preparing it in the traditional way, over an outdoor fire. Meanwhile, Gambia's markets (Brikama is the biggest and best) make a wonderful way to interact with the friendly people.
Winter sun in Gambia
| Nov | Dec | Jan | Feb | Mar | Apr |
| --- | --- | --- | --- | --- | --- |
| | | | | | 10 |
Recommended for the Gambia
2. Cape Verde
Seeking Caribbean-style white sands in winter? The ex-Portuguese colony of the Cape Verde Islands, a 10-island archipelago, is the adventurer's choice for a winter sun holiday.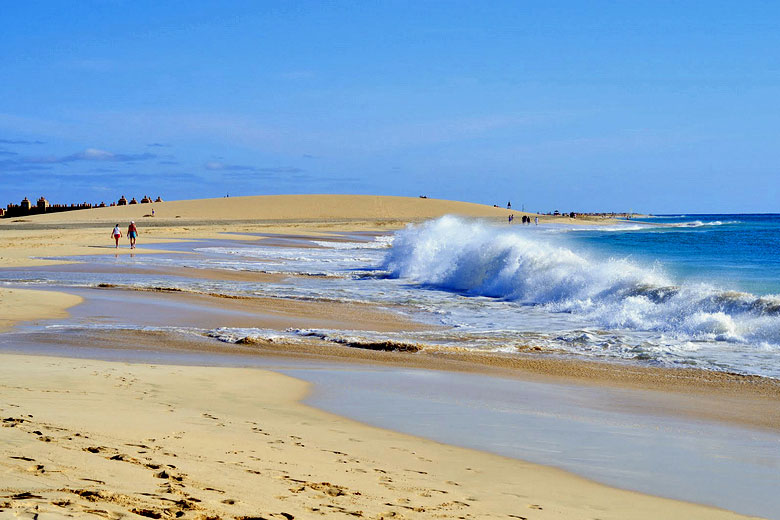 It's just six hours from London to Sal or Boa Vista, the islands' international hubs. You'll step off the plane into a different world, one where the traditional winter sun resort doesn't exist in large quantities.
This set of tropical volcanic islands, situated 500 km off the coast of West Africa directly west of Senegal, offers a mixture of European and African influences shaped by the slave trade and Portuguese settlement from the 1450s.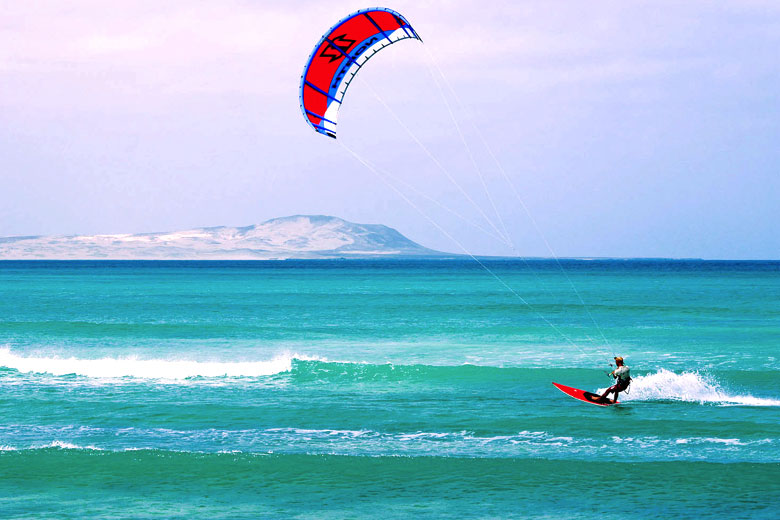 Cape Verde has an arid climate, which means you're most unlikely to encounter any real rain, making it the perfect destination for exploring the sandy shores whether on horseback or volcanic trails on foot. Thanks to the ever-present northeast trade winds, windsurfing, kitesurfing and sailing are also popular activities.
You could time your visit to experience the Sao Vicente Creole Carnival in February when the island's nightlife heats up with Brazilian samba. Alternatively, come in November for the highest seasonal temperatures, when it reaches around 29°C.
Winter sun in Sal
Recommended for Cape Verde
Looking to travel a little further? Don't miss our guide to long haul winter sun for even more seasonal destination inspiration.
3. Costa Blanca, Spain
The Costa Blanca is one of Spain's most popular holiday destinations and, within just two hours of the UK, it's easy to see why.
Catch a flight to Alicante from airports across the UK and you'll soon find yourself enjoying warming sunshine and spring-like temperatures. Evenings can be chilly, dropping by around 10°C from the daytime high, so you will need an extra layer or two.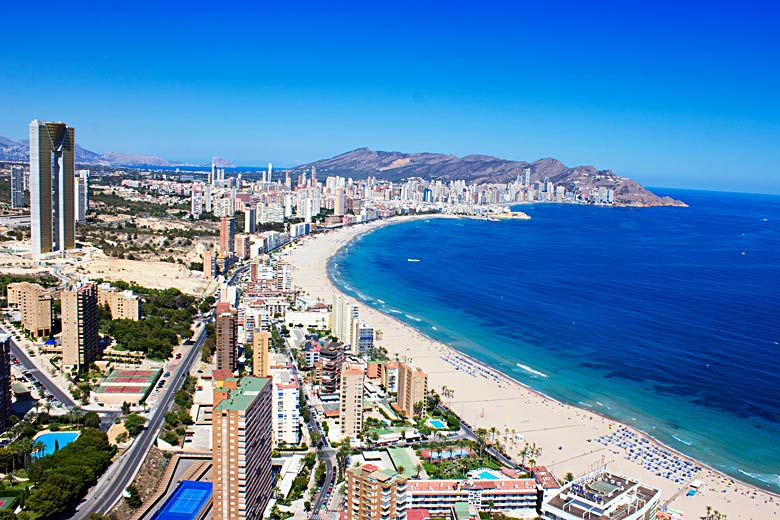 Unlike summer when conditions can get incredibly hot and close, there's no heat and humidity to worry about and the UV level is also low in December and January.
If you're hoping to swim, however, make sure you find yourself a hotel with a heated pool as the sea is simply too cold to be enjoyed - unless you're donning a wetsuit and hitting the waves.
There's plenty to do in Costa Blanca in the winter months away from the beach as well. Benidorm is well stocked with every facility and restaurant you could wish for. Catch the little train from Benidorm to the old Moorish town of Denia with its pretty marina and scenic rocky backdrop.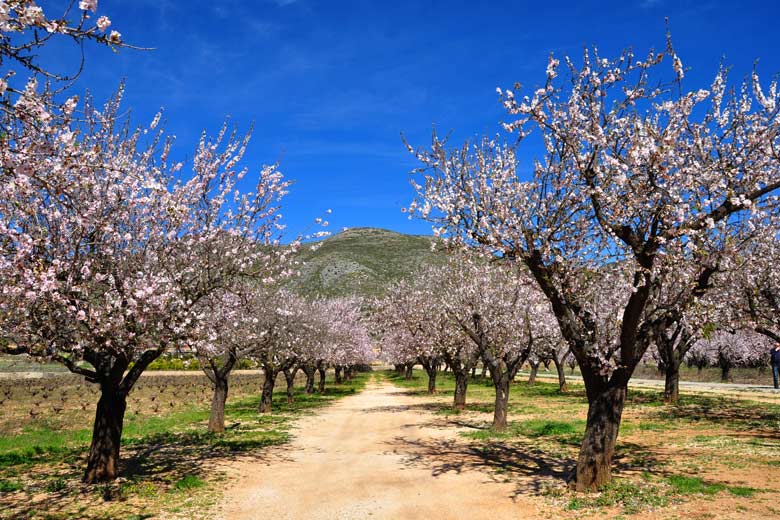 Go hiking in the Sierra de Bernia while looking out for the blossoming almond trees, which are in full splendour from January into early February.
There are some good golfing options in Costa Blanca try Puig Campana Golf and Villaitana Golf. Meanwhile, fresh seafood is easily found in peaceful Altea and Albir.
Winter sun in Alicante
| Nov | Dec | Jan | Feb | Mar | Apr |
| --- | --- | --- | --- | --- | --- |
| | 5 | | | | |
Recommended for the Costa Blanca
4. Canary Islands
The Canary Islands need little introduction as their accessibility, multitude of flight options and year-round warm sunny climate are well known.
Even during the bleakest winter months, most of the Canaries enjoy six to seven hours of sunshine each day with temperatures touching 20°C. Tenerife is a shade cooler than the hottest of the archipelago, Gran Canaria, but it makes up for this with its abundance of things to do and see.
Which island?
Each island has a distinct offering all of its own: Fuerteventura is the sleepiest of the main islands, despite being the second largest and is home to huge beaches rather than nightclubs, making it popular with families and windsurfing enthusiasts as opposed to party animals.
Gran Canaria lives up to its reputation as a continent in miniature with a variety of jaw-dropping landscapes, from the sand dunes of Maspalomas in the far south to the national parks of the interior; you can easily forget that the resorts of Playa del Ingles are just a short drive away.
Lanzarote is the fourth largest of the Canary Islands, positioned at the northeastern point of the archipelago, and the closest of all the Canaries to the Sahara.
As well as the lure of popular resorts such as Puerto del Carmen, Lanzarote is also a nature lover's playground packed with stunning vistas, many of which are otherworldly in their appearance and often more fun to explore during the quieter, cooler season.
It's worth making time for Timanfaya, a volcanic national park created 300 years ago when an enormous eruption spewed tonnes of lava creating the Montañas del Fuego.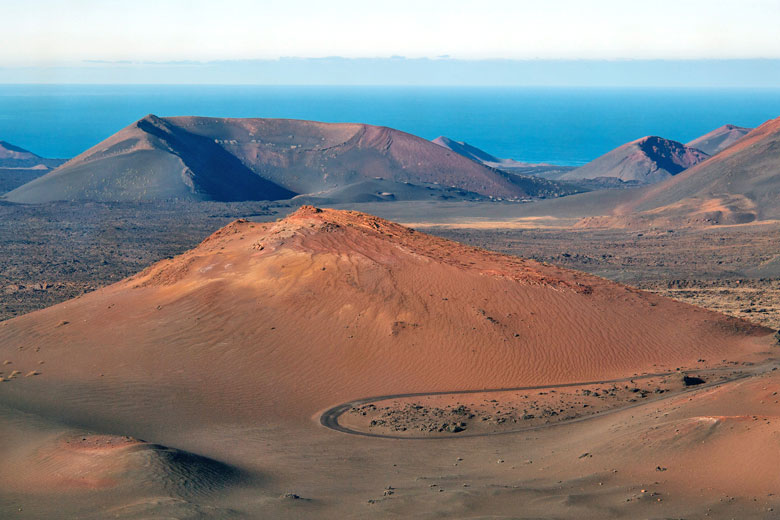 For more raw natural beauty visit the Emerald Lake at El Golfo, one of Lanzarote's geological marvels made famous in the film One Million Years B.C. Inland, you can take an excursion to the charming town of Teguise where a market is held on Sunday mornings selling plenty of local crafts from pottery to lace.
Over on Tenerife, which attracts the largest share of tourists, there's the same mix of mainstream holidaying and authenticity.
Tenerife is also home to Spain's highest mountain as well as the third-highest volcano on earth, Mount Teide, underlining the fact that whatever you're looking for from your winter sun break, you'll be able to find it on one of the Canary Islands.
Winter sun in Tenerife
Recommended for the Canary Islands
5. Morocco
One of the most diverse places to in winter is Morocco, perhaps best known for its atmospheric cities but equally blessed with natural attractions from sandy Atlantic Ocean beaches to the Saharan desert via the peaks of the Atlas Mountains.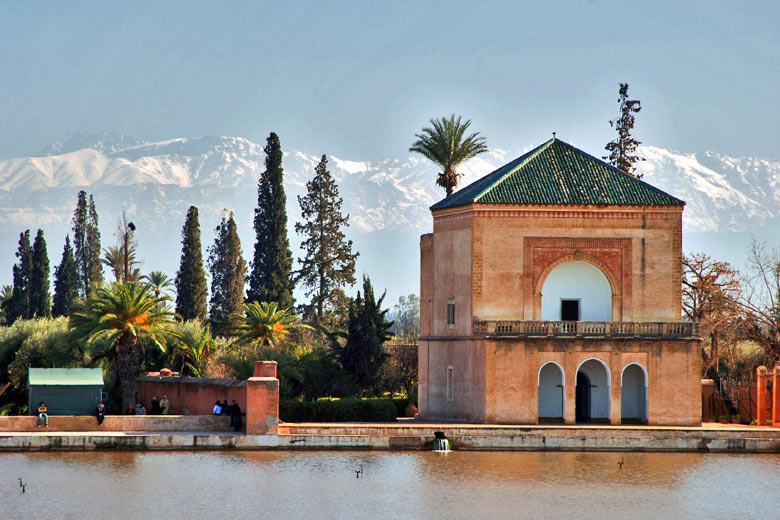 For a country the size of the state of California, Morocco boasts a disproportionate number of sought-after city break options for Brits seeking a blend of sunshine and culture, from cinematic Casablanca to ever-popular Marrakech, the exotic Imperial city of Fez and the port of Tangiers.
In the winter months, temperatures in Marrakech hover around the 20°C, ideal conditions for sightseeing, while still providing respite from the cold climate of northern Europe.
This French-speaking country's urban highlights are undoubtedly exploring the bustling souks, eating at the chaotic food stalls, staying in traditional riads and taking in the Arabesque architectural marvels from the medinas to the mosques.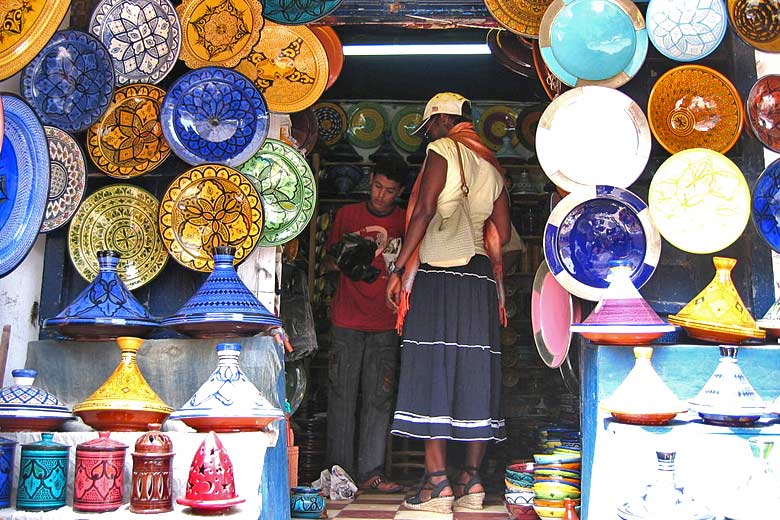 Those searching for something a little more laidback should head to ex-hippy haven and sixties celebrity hangout Essaouira, an 18th-century fortified town and UNESCO World Heritage Site with an artsy vibe, packed with boutique shops and hotels.
For a more traditional package holiday resort experience, make for Agadir; this purpose-built beach resort is extremely family-friendly and packed with high-end resort-style hotels offering all-inclusive packages, making it a popular and stress-free choice for winter sun in Morocco.
Wherever you choose to go in the Kingdom of Morocco you can indulge in the country's classic pursuits, from drinking mint tea harvested by hand in the Atlas Mountains, to shopping for spices in a souk, heating up in a hammam and tucking into a tasty tagine.
Winter sun in Marrakech
Recommended for Morocco
Ready to book your winter sun escape? Check out the latest deals and online savings on seasonal holidays to these destinations and many more from well known holiday companies.
Be inspired
Get your weekly fix of holiday inspiration from some of the world's best travel writers plus save on your next trip with the latest exclusive offers
We promise not to share your details
Explore holidays in the sun for less